Can you buy Hulu stock directly?
That's what savvy investors want to know.
The Covid-19 pandemic was great for streaming companies — especially Hulu.
Hulu subscribers can stream any of the millions of titles in its library, including several live-streaming and award-winning original programs and movies.
But can you buy Hulu stock?
Here's what you need to know!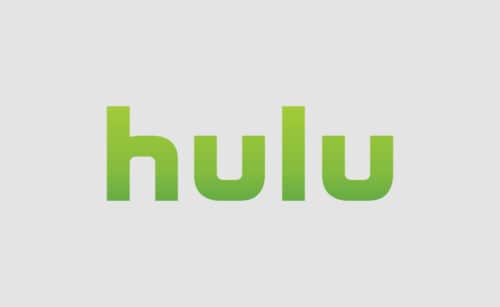 What Is Hulu?
The Hulu streaming service was first launched in 2007 through the efforts of a network of media and tech executives.
It provides digital streaming of popular movies and TV shows for a monthly subscription fee.
At first, the website did not have any content, but it invited users to leave their emails for beta testing.
After nearly a year of private beta testing, Hulu did a public launch in 2008 and started broadcasting its first premium streaming programs.
As time went on, more media companies started investing and featuring their content on the platform, such as Disney.
By 2010, the company managed to top $100 million in annual revenue for the first time, and monthly streams reached nearly one billion.
At the same time, the company considered launching an IPO to sell shares.
However, these plans never went through, as the owners decided no public offer was satisfactory.
21st Century Fox was the largest stakeholder at the time and owned about 30% of the company.
In 2017, the Walt Disney Company announced they were acquiring 21st Century Fox and its 30% stake in Hulu.
By 2019, Comcast announced that they were relinquishing control of its equity to Disney.
Who Owns Hulu?
Hulu is now owned by Disney and Comcast, although Comcast does not participate much in running the business.
According to the agreement, Comcast can sell its 33% stake to Disney as early as 2024.
Acquiring Hulu was meant to be the third piece in Disney's Direct-to-Consumer plan which includes sports streaming with ESPN+ and the then-unveiled Disney+ streaming service.
As of 2020, Disney has completely eliminated the role of CEO of Hulu, and company higher-ups report directly to DTCI and Walt Disney Television leads.
This reorganization was behind a new push to create more original content for Disney's streaming services.
So that means as of now, Hulu is more like a smaller media branch of Disney rather than its own company.
Disney basically controls the entire platform, even though Comcast technically still has partial ownership.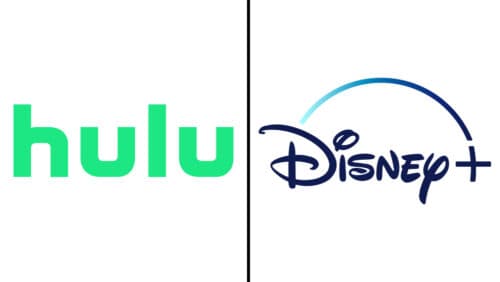 How Much Is Hulu Worth?
While some sources say Hulu is worth $15 billion, others claim the total is closer to $45 billion.
Video streaming as an industry is expected to generate more than $72 billion by the end of this year and is projected to reach over $110 billion by 2025.
While other services are gaining momentum, Hulu is still one of the leading streaming services in the country, with over 43 million paid subscribers.
Hulu was already a staple video streaming service before the pandemic, and the recent shift toward premium streaming platforms has only helped.
What Is Hulu's Revenue?
Hulu's revenue is over $4 billion.
Originally launched as an ad supported platform, Hulu now offers four streaming tiers.
It generates revenue through the combination of advertisements and subscription fees.
The ad revenue portion of its business generates approximately $1.5 billion while subscriptions generate over $3 billion.
Why Is Hulu Stock Valuable?
Like Netflix, Hulu is one of a handful of streaming platforms that really kicked off the streaming golden age that we are currently in.
Hulu has made significant strides in the streaming industry and gains an average of 10 million users every year.
For just a few dollars a month, subscribers can experience thousands of hours of classic and original content.
Hulu has also created award-winning original content, including Fargo, Atlanta, Handmaid's Tale, and the Act.
It is one of the few streaming services that can compare with Netflix in terms of quantity and quality of content.
As of the end of 2020, Hulu had 35.5 million subscribers, less than half of Netflix's amount, but still respectable.
Although Netflix is still the undisputed king of streaming in terms of total revenue and subscriber base, Hulu is a solid contender for second place.
Hulu is currently 67% owned by the Disney Corporation, which has a current market cap of over $330 billion.
Disney has managed to increase profits.
Although last year Hulu had a record amount of revenue, the company also operated at a loss of $2 billion.
However, much of that loss was due to spending on their streaming platforms and new original content for those platforms.
Disney has also boosted Hulu subscription counts by including their streaming bundle that combines Disney+, Hulu, and ESPN+ for $12.99 a month.
Through this subscription bundle, Disney+ pulled in nearly 30 million subscribers in the first 3 months since it bought Hulu.
Every month, Hulu has a lot of liquid capital from monthly subscriptions.
As movie theaters, bars, and restaurants have all declined due to the pandemic, more people are streaming video from home.
Disney in particular made the right call, launching their streaming platform just a few months before a global pandemic that forced people inside with their TVs.
Can You Buy Hulu Stock?
Strictly speaking, no, you cannot invest in Hulu stock.
Hulu is not a publicly traded company, as it is completely owned by the Walt Disney Company and Comcast.
Because of this, we likely won't see a Hulu stock symbol in the near future.
Since the company is a subsidiary and completely owned by other companies, it does not have a ticker symbol to add to your brokerage account.
Hulu's IPO Date
Since Disney owns Hulu stock, there has not been an Initial Public Offering (IPO) date.
Maybe one day, we will see a Hulu IPO, but it's simply not in the cards right now.
Hulu's Stock Symbol
Hulu does not have a stock symbol available for trading.
It is owned by other companies and is effectively a subsidiary.
Hulu's Stock Price
Without a stock ticker symbol, there is no stock price to share at this time.
This is a shame because Hulu stock price would have seen a massive gain over recent years.
In short, you can't buy Hulu shares on the stock market so you cannot directly invest in the company.
How to Indirectly Invest in Hulu
While you can't directly invest in Hulu, you indirectly invest in it by investing through one of its parent companies: Comcast (CMCSA) or Disney (DIS).
This isn't a bad deal, as both of their shares have remained stable throughout the years — especially Disney stock.
Investing in either of these two companies would give you a partial stake in Hulu, but it would not come with any exclusive voting rights or anything related to Hulu specifically.
Given how well both companies' stocks have performed, it could be a smart long-term investment.
Hulu Competitors to Invest In
Many businesses have chosen to follow Hulu's lead and enter the streaming space.
Most have tried to emulate Hulu's success, including Disney+, HBO Max, Amazon Prime Video, and Paramount+ (formerly CBS All Access) streaming services.
Unfortunately, you cannot directly invest in Hulu, however, you can invest in parent companies Disney and Comcast.
If you don't want to invest in Comcast or Disney stock, then here are some other streaming stocks that have good potential in the near future.
Comcast (NASDAQ: CMSA)
Comcast is the minority shareholder in Hulu and owns 33% of the common stock.
So, if you want to invest in Hulu, you can indirectly through Comcast.
Even though Comcast owns a significant portion of the company, they do not really control anything with Hulu.
As a partial owner of Hulu, this is as close as you can get — besides owning Disney stock.
Comcast essentially ceded control of its shares to Disney in 2019, and it seems like Disney will pressure them to sell the remainder of their shares by 2024.
Disney has signed a deal with Comcast preventing the company from selling its shares to competitor streaming companies such as Netflix.
As one of the most profitable media conglomerates in the world, Comcast earns a ridiculous amount of money annually.
The company reported quarterly gross profits of over 24 billion as of June 2020.
The company also has a market cap of $265 billion.
Despite the massive market cap, Comcast is a good choice for value investors because of the relatively cheap share price.
Comcast is also the owner of AT&T Broadband, Xfinity broadband, and more.
The company also owns Peacock, which is NBC's streaming service, Dreamworks, and Universal Studios, along with popular cable networks like USA, CNBC, and MSNBC.
Comcast is also excellent dividend stock and reported consistent dividend growth for the past nine years.

Roku (NASDAQ: ROKU)
Roku has had a rough past few months but don't call it quits on the company just yet.
This streaming agency has a different orientation than the others on this list because they do not really focus on content.
Instead, Roku focuses on streaming management and has a platform where you can organize and access all your streaming content in one place.
So Roku is not really in direct competition with most other streaming companies.
Roku had shown good growth through the pandemic as its account number jumped 35% since last year.
Since traditional TV viewership is falling, advertisers are looking for new ways to reach audiences and Roku is a good candidate.
Roku estimates its revenue will grow by 3% in the next quarter, a bold prediction given Roku's historical performance.
However, average revenue per customer has jumped by 32% in the past year.

Netflix (NASDAQ: NFLX)
Netflix is the undisputed king of streaming right now and boasts over 208 million subscribers globally.
The company pulled in over $25 billion in revenue last year.
However, Netflix did have a notable miss in the first quarter of 2020, as they greatly missed their subscriber target count.
Many experts might say that Netflix stock is currently overvalued.
While Netflix claims its competition was not a major cause of these missed projections, some analysts remain skeptical.
However, even though Netflix might be losing some of its market share in recent years, it still shows strong signals to buy and hold.
Netflix cut spending last year and had a higher cash flow in 2020, and the company plans to invest $17 billion in new content for this year and the next.
It is an interesting position for the king of streaming as other competitors seem to be coming for its throne.
Netflix has made a massive shift to original programming in a bid to do away with licensing fees but is still picking up some classics in its library, such as Seinfeld and its recent deal with Sony Pictures.
FuboTV Inc (NYSE: FUBO)
FuboTV stock peaked late last year but saw a pretty big drop earlier this April.
FuboTV focuses specifically on sports and sports streaming and has recently started branching out into sports gambling to integrate with its streaming platform.
The company reported that its revenue nearly doubled during Q4 2020, and subscription revenues grew by 91% in the same time.
A large part of this is due to the platform not getting as much attention as expected.
Sports gambling is still in a nebulous area in many states, legally speaking, and only a handful of states have completely legalized it.
CBS Corporation Common Stock (NASDAQ: VIAC)
ViacomCBS is the brains behind Paramount+ (formerly called CBS All Access) and also runs the free streaming service PlutoTV.
Pluto has over 24 million users as of 2020 and Paramount+ managed to pull in over 10 million subscribers last year.
CBS All Access has also had some streaming programs that have broken records, such as Star Trek: Picard.
The company also reported a gross profit of $2.79 billion in 2020 and currently has a market cap of around $25 billion.
ViacomCBS is not as large as many other streaming services, but they have two major forces behind them:
They have the entire repertoire of CBS behind them, which is one of the most popular broadcast channels in the nation.
They also have Paramount Picture's entire library available for streaming.
Viacom had to borrow money last year to stay afloat, but the successful launch/rebranding of Paramount+ is a signal that the company will continue to experience great growth.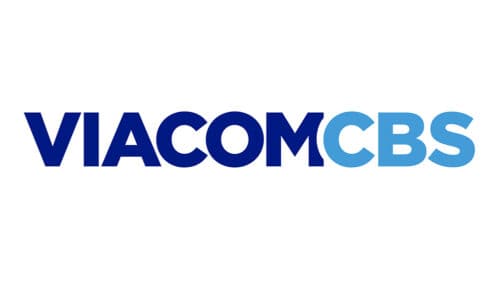 Hulu Stock: Final Thoughts
So to sum up, no you cannot buy or sell Hulu stock, as the company is fully owned by Disney and Comcast.
If you want to invest in Hulu indirectly, you can buy stock of one of its two parent companies.
Fortunately, there are several streaming companies similar to Hulu that are definitely worth investing
Hulu Stock FAQs
Many investors are looking for quick answers on day trading Hulu stock.
Take a look through our frequently asked and answered questions right here.
Is Hulu Public or Private?
Traders often ask, "is Hulu publicly traded?"
And unfortunately the answer is no.
What Is the Name of Hulu Stock?
Since Hulu is not a public company, there is no stock name for the company.
It would be fun if someday there were a ticker symbol of HULU.
Does Disney Own Hulu?
Yes, both Disney and Comcast own Hulu.
Disney is the majority holder, and may buy out Comcast's holding in the near future.