TikTok stock could be a great option for investors looking to cash in on the social media craze. But can you actually buy shares of TikTok on the stock market? Tune in for the full scoop.
Can You Buy TikTok Stock?
You cannot currently buy or sell TikTok stock, as it's a private company. That said, there's a way to invest in TikTok on the stock market. We'll give the complete breakdown of TikTok, how to invest in it, and some competitor stocks that could be a solid alternative.
But first… What is TikTok, and why is this company so successful?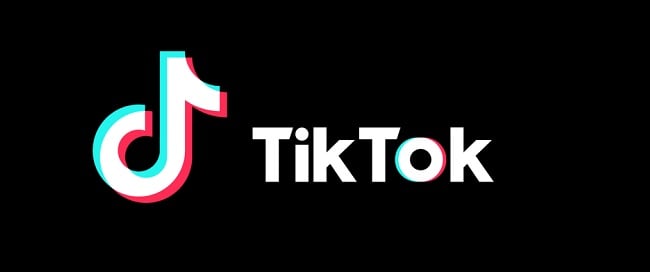 What Is TikTok?
TikTok is a widely known social media app used for sharing videos. It allows TikTok users to create short videos and share them with friends, family, and fans.
Before it was known as TikTok, it was called Douyin.
Douyin was originally founded by the privately held Chinese company called ByteDance in 2017 after switching the name from A.me. Surprisingly, it was developed in only 200 days and was first released in China.
The app experienced a seismic growth in popularity among the Chinese population, so the company prepared for an international release.
An international version of Douyin was created and called TikTok and was released in global markets in September 2017. It quickly became one of the most popular apps on both Apple and Google Play Store. In 2020, it was the most downloaded app.
Around the same time, ByteDance spent $1 billion to acquire the Shanghai company Musical.ly, a video platform that lets users create short, lip-synced music videos.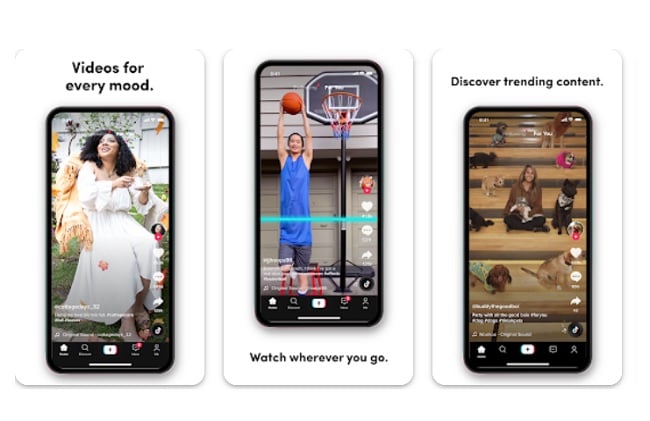 TikTok merged with Musical.ly to take advantage of the latter app's young user base in the US and other countries. By the end of 2018, the company had a presence in 150 markets in over 75 languages.
Despite its incredible success, TikTok has been banned in numerous countries due to accusations of spreading "immoral" and "dangerous" content.
For example, TikTok has been banned several times in India due to criticism of the Indian government on the platform.
In 2020, then-US President Donald Trump signed executive order 13942 to ban TikTok in the US within 45 days if the parent company ByteDance did not sell it to an American company. According to President Trump, there was evidence that TikTok was a national security threat.
He voiced concerns that reports suggested ByteDance might be a threat to US security.
After a series of lawsuits, injunctions, and administrative orders, TikTok agreed to a deal in which US companies Walmart and Oracle would take a minority stake in the company.
However, in February 2021, this tentative deal was indefinitely put on hold by President Joe Biden. This was in an attempt to judge whether any national security threats warranted banning or selling the brand.

Who Owns TikTok?
TikTok is owned by a Chinese company called ByteDance. Zhang Yiming is ByteDance's owner and founder.
The company is backed by multiple private equity funds and venture capital companies, but it is not traded on a public stock exchange.
Some of TikTok's current investors are:
Goldman Sachs

Tiger Global Management

KKR & Co

GGV Capital

General Atlantic
How Much Is TikTok Worth?
Since TikTok gets so much attention, its revenue and worth are closely watched by investors. It's currently estimated that TikTok is worth $50-$75 billion, but the actual dollar figures are closely guarded.
Parent company ByteDance's valuation was raised to $200-$400 billion recently, according to a private equity fund. Most of that estimated value is attributed to TikTok's algorithm and popularity.
According to many analysts, the most valuable asset that TikTok owns is its algorithms and data set. The machine learning platform identifies a user's interests and recommends new content to them.
These algorithms could be used for all kinds of applications, such as marketing and sales. Some people speculate that the tech is so valuable that the Chinese government would stop the company from selling it.
TikTok Revenue
TikTok generates revenue from a combination of in-app purchases and advertising.
TikTok's revenue is private but estimated at over $200 million this year. With over 600 million daily TikTok users, it's no surprise that it could be landing this much revenue.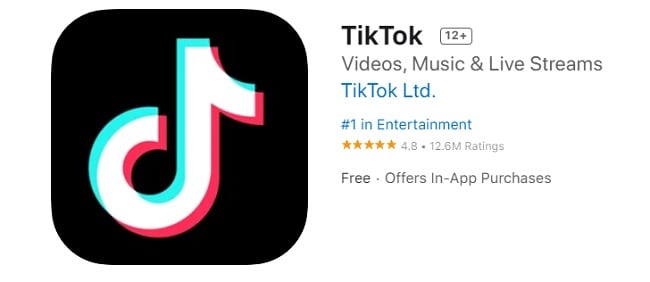 Why Is TikTok so Successful?
TikTok quickly became one of the most popular video streaming apps in the world. In fact, it was the first Chinese app to become the most downloaded app in the US.
How did it manage to grow so quickly? The answer is TikTok's combination of user features and sophisticated algorithms for generating and finding relevant content.
TikTok videos are so sharable because they are short five-second to one-minute long clips that can be cut and spliced using the app's editing tools.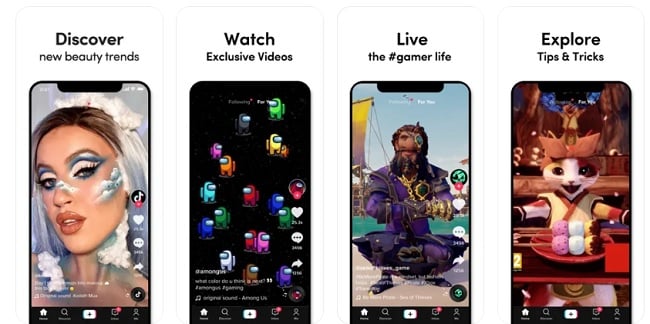 The platform has a surprisingly advanced set of video editing tools, which has allowed users to make some extremely creative and technically impressive videos.
Users can make cuts for takes, slow videos down, speed things up, add items and other objects to the frame, put filters on the video, and more.
Several experts have attributed TikTok's massive success to its impressive AI algorithms. Artificial intelligence algorithms help organize TikTok's content and are responsible for what people see when they open their profile page and check their feeds.
The AI algorithm combs through terabytes of data to find new and trending videos that would interest the particular user. The massive amount of user data that these algorithms gather is one reason why Donald Trump claimed that TikTok could be a potential threat to US national security.
How to Buy TikTok Stock?
As mentioned, TikTok is a private company, so its shares do not trade on the stock market. That said, there is a way you can invest in the company (without being a creator).
KKR & Co Inc is a public company that currently owns stock in ByteDance through a private funding round. So by buying shares in KKR, you're getting a piece of the TikTok pie. It's not a one-to-one investment in TikTok, but it is as close as you can get for now.
There are also two other ways you could invest in TikTok down the road. These include waiting for the initial public offering (IPO), or purchasing shares if its stock is listed on a pre-IPO marketplace like EquityZen or Linqto.
Currently, you cannot buy TikTok stocks on either of these platforms (or others), but you might be able to in the future.
If TikTok does go public, you can pick up shares on a trading platform, like Robinhood or Webull.
TikTok Stock Symbol
TikTok is not a publicly traded company, so it does not have a stock symbol. It is also unknown what the TikTok stock ticker will be if an IPO for the company ever launches.
If TikTok goes public, these are some suitable tickers:
Given that many Chinese companies now trade on American stock exchanges, it is not out of the realm of possibility that we might see TikTok shares on them in the future.
We will know what TikTok's ticker symbol is if and when the company submits an S-1 filing to the Securities and Exchange Commission.
TikTok Stock Price
TikTok does not have a stock price and will not until the company goes public. All we can do at the moment is speculate. Based on the share price of its competitors, TikTok stock price could be about $100 per share. This is a rough estimate that might change in the future.
KKR & Co Inc, the company that owns a stake in TikTok is trading for about $56.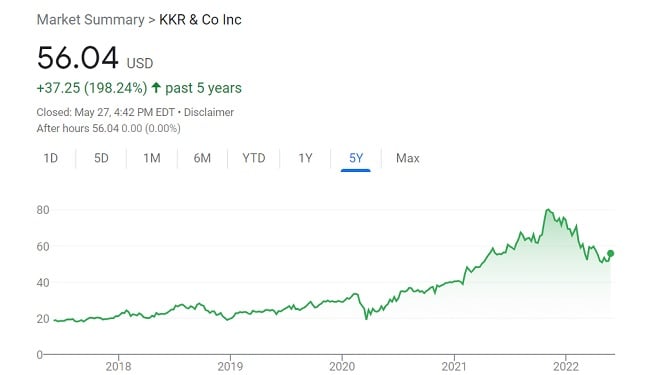 TikTok IPO Date
TikTok has had talks of an IPO for quite some time now, but nothing has come to fruition.
In 2021, companies Walmart and Oracle were going to own a stake in a US division of TikTok named TikTok Global. Understandably, many investors were excited, but the deal fizzled out and was put on ice indefinitely.
Forbes reported in March 2022 that TikTok may be eyeing an IPO, but this has not been verified or corroborated by TikTok.
Many investors are still holding out hope that the day will come when they see a successful IPO.
TikTok Stock Market Competitors
While you cannot own a share of TikTok at the moment, many social media platforms can be traded on the stock market.
Here are just some of the competitors that you can choose from.
Tencent (OTCMKTS: TCEHY)
The Chinese company Tencent is a tech firm and owner of WeChat (Weixin), another popular app that President Trump tried to ban in the US over national security concerns.
WeChat has over one billion worldwide users and is ranked the fifth-largest social media platform by user volume.
Analysts estimate that WeChat messaging is used by 30% of mobile users in China, and over one billion payments are processed every day using WeChat Pay.
WeChat Pay connects to a centralized clearing and settlements system that runs out of the People's Bank of China to allow fast, immediate payments between individuals.
Tencent created a social media company similar to Instagram and owns a 40% stake in Epic Games (the creator of Fortnite), and a 93% stake in Riot Games (the creators of League of Legends).
Tencent also owns several smaller holdings in mobile and PC gaming companies.
Records indicate annual revenue of $20 billion and a gross profit of over $6 billion.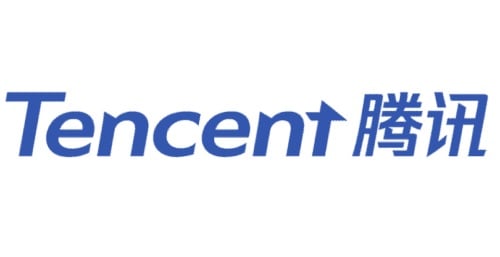 Twitter (NYSE: TWTR)
Twitter is another major social media player and is one of the most used apps in the world by celebrities, journalists, and more. It trades on the New York Stock Exchange but is expected to be taken private once Elon Musk finishes acquiring the company.
Currently, Twitter has about 330 million monthly active users. In fact, Twitter has turned into somewhat of a breaking news website. Its market capitalization is in the ballpark of $32 billion.
Highly respected journalists break stories using Twitter, and many people claim that they get news and discussion from the app.
Twitter has nearly 400 million users, and over 500 million tweets are made every day (6,000 per second). It also had quarterly revenue of $1.19 billion in Q2 2021.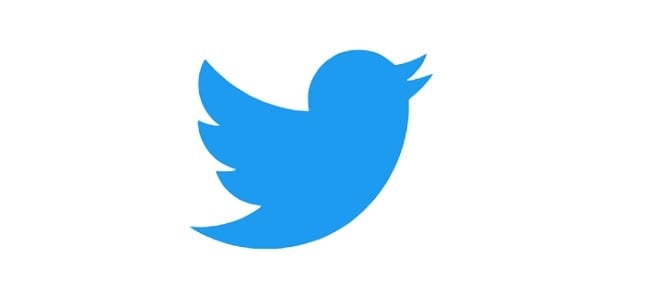 Meta Platforms (NASDAQ: FB)
Facebook (or Meta as it is now called) is the single largest social media platform in the world and has over 2 billion global users as of July 2020.
Facebook also owns encrypted messenger WhatsApp, which also hit the two billion user mark in July 2020. Unlike many other social media companies, Facebook actually generates ludicrous amounts of money.
Meta's market cap is sitting at over $500 billion.
The company continues to expand and acquire new platforms and user bases, adding to the media empire, including changing its name to Meta in 2021.
Despite the outstanding performance of the company, Facebook has been in trouble too many times to count in recent years.
Allegations of breaking antitrust laws and accusations that the platform contributes to political violence and propaganda have all caused it to come under severe public scrutiny.
Several politicians have advocated breaking up large social media corporations such as Facebook and Twitter, though no serious movement has gained traction yet.

Is Investing in Social Media a Good Idea?
Investing in social media is tricky business. Most social media companies operate at a net loss, though there are some exceptions — notably Facebook and Tencent.
Social media companies often do not pay dividends either, so many investors tend to dislike them.
Also, one of the main problems with social media companies is that most of their revenue relies on advertising from their partners. However, this trend is starting to change as more social media companies branch out to offer other kinds of paid services.
The introduction of alternate revenue-generating streams could be a good sign for investors in the future.
Investing in social media is also risky due to the current political climate surrounding social media companies. Changes in legislation and company liability policies could greatly affect how social media companies develop in the next 5–10 years.
Final Thoughts
To summarize: unfortunately, no, you cannot buy TikTok stock.
The privately held Chinese company ByteDance owns TikTok. There could be a potential IPO for TikTok sometime in the near future, so we'll keep this page updated with that news.
Meanwhile, though, you will have to make do by investing in other social media companies or KKR & Co Inc.
TikTok Stock FAQ and Recap
Does TikTok Have Stock?
TikTok is a privately held company owned by a Chinese company called ByteDance, so it does not have a stock. This could change in the future, as the rumor mill has reported that TikTok may opt for an IPO in the upcoming years. These are just speculations and have not been confirmed.
What Is TikTok Stock Worth?
As a private company, TikTok does not have a share price, so its worth is unknown. Based on similar companies, TikTok could trade somewhere around $100 to $200. KKR & Co, the company that owns a partial stake in TikTok, is trading for about ~$56.
One way that you can buy TikTok Shares is by purchasing stock in KKR & Co, as it is a publicly traded company that owns a stake in TikTok. Most parties that own TikTok stock are private equity firms or private investors. If you don't want to buy shares in KKR, you'll need to wait for a TikTok or ByteDance IPO.
Will TikTok Go Public?
Since about 2019, there have been rumors that TikTok has plans to go public, but it's anyone's guess if or when this will happen. Back in 2020, many reported a potential TikTok Global IPO, but those plans have been scrapped. This hasn't stopped the rumors that there might be a TikTok IPO sooner than later.
Can I Invest in ByteDance?
Similar to TikTok, ByteDance is a privately held company, so you cannot directly invest in either of them. You can, however, invest in KKR & Co Inc, which owns a stake in ByteDance. It's not a direct investment, but it's likely as close as you can get before we see a TikTok IPO.