Keep reading for a breakdown on Gatorade stock and competitor stocks to keep a close eye on.
Gatorade is one of the most popular sports drinks on the planet and is famous for replenishing electrolytes.
And because of its incredible popularity, it makes sense that investors want to get in on the action.
But can you buy stock in the popular sports drink?
You can, but there's a catch.
Keep reading to find out what it is and how you can buy Gatorade stock.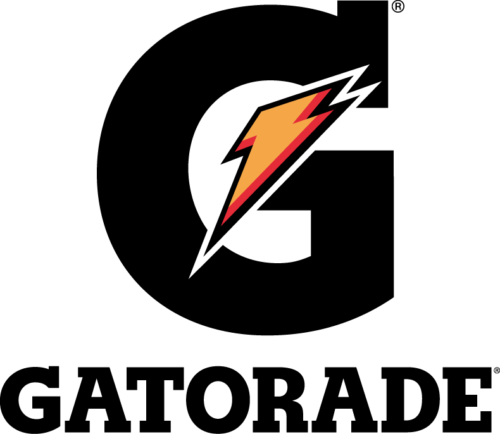 What Is Gatorade?
Gatorade is a famous sport drink seen in football, basketball, baseball, and more.
In fact, it's the official sports drink of those sports.
The name "Gatorade" is derived from the University of Florida Gators.
After all, it was at the University of Florida's College of Medicine that Gatorade was first invented.
Gatorade was created by Dr. Robert Cade and some of his University of Florida researchers, solely for the school's football team.
More specifically, it was introduced in 1965 as a sports drink to help athletes stay hydrated and replenish their body.
Gatorade helps replace fluids and electrolytes lost through sweating.
Some studies show that athletes who drink Gatorade before and during their games have improved performance.
More on Gatorade
When Gatorade started, it only offered lemon and orange flavors
But now, it is available in many flavors, totaling 23.
What's more, Gatorade is now available in 80 countries around the world, and it is not just for athletes anymore.
And as the official sports drink of the MLB, NFL, NBA, and WNBA, it goes without saying that Gatorade is incredibly profitable.
So, who owns Gatorade?
Does Coca-Cola Own Gatorade?
No, the Coca-Cola Company does not own Gatorade and never has.
However, Gatorade is owned by a well-known competitor.
Who Owns Gatorade?
PepsiCo is the parent company and the whole owner of Gatorade.
But it wasn't always this way.
Until 2001, Gatorade was owned by the Quaker Oats Company.
But when PepsiCo purchased the Quaker Oats Company in 2001, the soft drink conglomerate acquired Gatorade as well.
The rest is history.
PepsiCo's ownership of Gatorade has proved beneficial to both brands.
We will discuss Gatorade's value as a company momentarily.
But given it is the official sports drink of the hottest leagues, Gatorade accounts for a sizable source of income for PepsiCo.
How Much Is Gatorade Worth?
Gatorade is worth well over $1 billion as of 2020.
This gives Gatorade a market share of more than 67.7%.
What's more, when combined with Gatorade's direct competitor, Powerade, the two control 94% of the sports drink market in the United States.
Gatorade Revenue
Gatorade made over $6.7 billion in 2020.
This is an improvement over the brand's sales in 2019, which totaled more than $6.3 billion.
The increase in sales in 2020 is interesting to note, as many businesses and brands suffered decreased sales due to the pandemic.
Gatorade has the potential to see profits even in a market downturn.
This is in large part due to its relationship with the sporting world.
In fact, the NBA just renewed its partnership with PepsiCo in 2021.
Is Pepsi owned by Coca-Cola?
No, Pepsi is not owned by Coca-Cola Company and never has been.
In fact, it's a direct competitor of the Coca-Cola Company.
Can You Buy Gatorade Stock?
Gatorade stock cannot be purchased directly.
As we discussed, PepsiCo owns the sports drink brand, so Gatorade shares are not available for public trading.
You can, however, purchase shares of Pepsi.
Pepsi trades under the ticker symbol PEP on the NASDAQ.
You can pick up shares from online brokers, such as Robinhood and Webull.
Remember that investing in Pepsi involves more than just buying Gatorade or the obvious Pepsi.
There are many other brands that you can consider investing in under the PEP umbrella.
Gatorade IPO Date
As long as Gatorade remains under the PepsiCo banner, it's unlikely that we will see the sports drink giant on the stock market.
What's more, there haven't been any recent rumblings of a Gatorade IPO.
It's wholly a Pepsi brand now, and it will likely stay that way for years to come.
How to Buy Gatorade Stock
If you want to buy Gatorade stock, you'll need to do so through its parent company.
This is good news for investors looking to get a slice of the Gatorade pie.
Gatorade Stock Symbol/Ticker
As stated, Gatorade's parent company, PepsiCo, is on the NASDAQ under the stock symbol "PEP".
If the day ever comes that Gatorade is its own publicly traded brand, it will likely have a ticker symbol that looks something like "GATOR" or "GTRAD".
For now, though, you'll have to stick with Gatorade's parent company.
Gatorade Stock Price
PepsiCo's stock price currently sells for ~$167.71 a share.
Its peak was a month ago, when it sold for ~$167.92.
Gatorade Stock Chart
This is the five-year average stock price for PepsiCo stock (Gatorade stock).
2022 – ~$171

2021 – ~$150

2020 – ~$136

2019 – ~$127

2018 – ~$110
As you can see, there's been an impressive increase in growth.
Gatorade Competitors
While you can't invest in Gatorade, there are other competitors on the market that have publicly traded stocks.
Most of these companies are not sports drink suppliers, as Coca-Cola Company owns Vitamin Water and Powerade, which are the brand's top two competitors.
Keep reading to find out our top picks.
The Coca-Cola Company (NYSE: KO)
The Coca-Cola Company owns Gatorade's number one competitor, Powerade.
You can find Coca-Cola on the NYSE as "KO".
The Coca-Cola Company currently sells for $62.54 per share.
Coca-Cola was in a race to acquire Gatorade through the purchase of the Quaker Oats Company before PepsiCo sealed the deal.
Still, the Coca-Cola Company owns more than 500 brands today and is doing quite well for itself.
The soft drink giant's estimated revenue was $37.27 billion in 2019.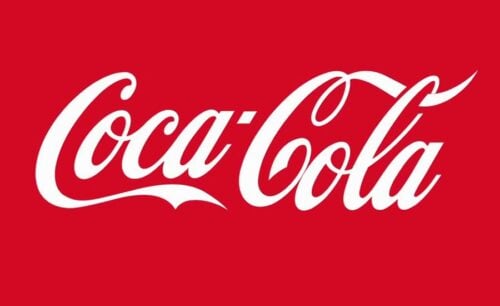 Monster Energy Drinks (NYSE: MNST)
Monster is an energy drink giant.
Owned by the Monster Beverage Corp, Monster Energy Drinks is a close competitor to Gatorade.
You can find Monster listed under "MNST" on the NYSE.
Monster Beverage Corp currently sells for $84.54 per share.
And its estimated revenue was $4.6 billion in 2020.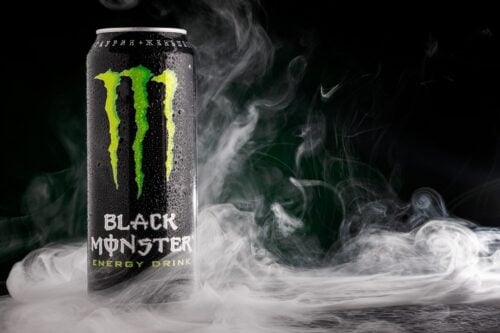 Nestlé ADR (OTCMKTS: NSRGY)
Nestlé is a force to be reckoned with in any market that it enters.
It sells a range of goods, including bottled water, baby formula as well as nutritional drinks.
Nestlé's main competitor to Gatorade, MILO, is a chocolaty malt drink that is packed with vitamins.
The company reported $92 billion in revenue in 2020.
Its stock trades for about ~120 a share, which is less than PepsiCo.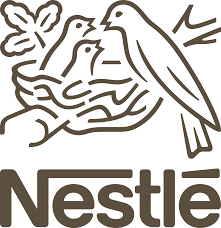 Wait for a Gatorade Stock IPO?
As stated, it's highly unlikely that Gatorade will become a public brand on its own.
As such, you might want to check out a different sports drink company or invest directly in Pepsi.
Why Gatorade May Want to Stay Public
There are a number of benefits to remaining a private company rather than going public.
For one, a private company can be more efficient with its resources and has more flexibility when it comes to its management structure.
In addition, the profit motive for investors is not as high because there are not as many shareholders.
A private company only has to think about its own needs.
This allows for more flexibility in management as well.
Another advantage of staying private is that there is less pressure on investors to produce results.
Shareholders are not constantly looking for a return on their investment or expecting a quick payout from an IPO because they don't have as many shares as they would in a public company.
The downside is that there aren't as many opportunities for an investor to cash out of their investment in a company.
But there's no question that Gatorade is making money for its parent company.
As such, there doesn't seem to be any viable reason to change the current structure.
Gatorade Stock: Final Thoughts
Pepsi's acquisition of Gatorade was one of the most lucrative investments the soft drink company has ever made.
To this day, Gatorade has a firm grasp on the sports world.
If Gatorade ever sells shares, then it could be a solid stock.
But for now, you'll just have to stick with its parent company or invest in its competitors.