If you're wondering, can you buy Gillette stock, keep reading to find out.
Did you know that Gillette consistently ranks among Forbes' list of most valuable brands?
Given its rampant success, many investors are looking to pick up some Gillette stocks.
But can you?
Yes, but there's a catch.
Follow along as we break down how to invest in Gillette, as well as some competitor stocks to take a close look at.

What Is Gillette?
Gillette is a widely popular brand of grooming accessories, such as razors, shaving cream, aftershave, etc.
Back in 1926, people couldn't get enough of it, and for good reason.
Safety razor blades were a big business, and Gillette controlled about 82% of the market.
While competitors have stepped in and taken some market control back, Gillette remains a powerhouse in personal care products.
The company's success can be attributed to its razor blades' design, which uses disposable handles to make them inexpensive and easier to use.
Gillette has changed throughout its ~180-year run, but it continues to be an industry leader that provides quality products for people around the world.
The company offers shaving products for all facial hair and skin types.
As the premier provider of razor blades, Gillette has always committed itself to innovation on behalf of its consumers.
It's why many consumers continue to return to the company for its personal care goods.
Who Owns Gillette Stock?
Procter & Gamble is the parent company of Gillette, and it's also one of the largest companies in the world.
It has been around for over 180 years, which is very impressive by any company's standards.
It manufactures hundreds of products that are found in thousands of stores worldwide.
Over the years, P&G's acquired numerous companies, further expanding its empire.
Given this fact, it only makes sense that Procter & Gamble would eventually acquire Gillette.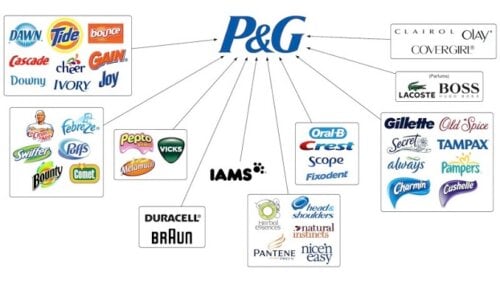 When and Why Did P&G Buy Gillette?
Procter & Gamble didn't always own Gillette.
The company acquired the razor giant in 2005 for the sum of $57 billion.
It appears to be money well spent, as we'll look at Gillette's annual revenue momentarily.
P&G's purchase of Gillette effectively put them ahead of Unilever, a conglomerate that once held the title of "largest consumer goods company."
Furthermore, P&G's purchase of Gillette was to allow both companies to produce products at a lower cost and to give them both more shelf space.
It's worth noting that Warren Buffett's Berkshire Hathaway owned 9.7% of Gillette when it was sold to P&G.
This equals out to about 96 million shares in the company.
Moreover, it gave Berkshire Hathaway about 93.6 million shares in Procter & Gamble.
How Much Is Gillette Worth?
According to details on Gillette's most recent valuation, the company is valued at around $7.55 billion.
While Gillette was worth about $8 billion in 2020, this was largely due in part to the pandemic and the run consumers made on personal care products.
Still, the company is highly profitable, but it's safe to say that most major companies benefited financially from the global pandemic.
So while Gillette's sales might be down compared to 2020, they are still very high.
With that said, it's important to note that Gillette hasn't really done anything to lower its prices to match its competition.
In fact, it has only raised its razor prices in recent years.
It's no wonder that some of the company's sales have dipped, especially with brands like Henry's and Dollar Shave Club offering rock-bottom prices.
Right now, consumers have more options than ever, and that's always good for business.
Maybe we'll see Gillette lower its razor prices to regain its competitive advantage, but only time will tell.
Gillette Revenue
To gain a more accurate picture of Gillette's earnings, let's explore the company's quarterly revenue throughout 2021.
December 2021: $5.63 billion

September 2021: $5.73 billion

June 2021: $4.36 billion

March 2021: $5.37 billion
Sales data for Jan. 2022 is yet to be made available.
But based on figures from the previous months, it's safe to say that the company has done well.
Can You Buy Gillette Stock?
Gillette's stock was easy to buy prior to its sale to Procter & Gamble.
But once that sale went through in 2005, you could no longer buy Gillette stock.
This remains true to this day… sort of.
You can actually buy Gillette stock through its India company (Gillette India Ltd.) under the ticker NYSE: GILLETTE.
But as it stands, you can't buy Gillette stocks in the United States.
Fortunately, you can buy stocks in P&G, Gillette's parent company.
Gillette Stock IPO Date
It doesn't appear that Gillette is going to enter the stock market any time soon.
At least, not here in the States, which is where interest is highest among investors.
Gillette Stock Symbol
Since Gillette isn't available for trading on major exchanges, like the NYSE or NASDAQ, you won't find its name or stock ticker.
However, P&G is listed.
You can find P&G's stock symbol name listed as "PG."
Gillette Stock Price
At the time of this writing, P&G's stock price was listed at ~$160.32.
Of course, this changes all the time and is likely something different by the time you read this.
It's also likely that Gillette's stock will still be MIA, as well.
Gillette Stock Competitors
If you're determined to invest in consumer care products, there are plenty of Gillette competitors that you can buy stock in.
Dollar Shave Club has put a serious dent in Gillette's market share.
However, it remains a private branch of Unilever.
The Colgate-Palmolive Company's stock, on the other hand, is traded on the stock market.
Colgate-Palmolive Company (NYSE: CL)
As a direct competitor of Gillette, you can buy Colgate-Palmolive shares.
Listed as "CL" on the NYSE, Colgate-Palmolive currently sells for ~$81.12 per share.
Colgate-Palmolive is a consumer goods company with a history that goes back to 1806.
The company has grown to become the largest seller of toothpaste in the world, but it's not just about toothpaste.
The company has also pioneered new products for personal care, pet food, and dishwashing detergent.
Colgate-Palmolive continues to work on new innovations to keep up with consumers' evolving needs.
Its estimated revenue was $15.7 billion in 2019.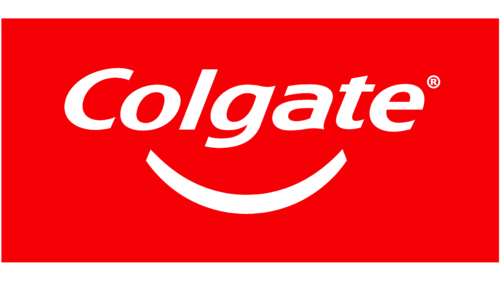 Church & Dwight Co., Inc. (NYSE: CHD)
Another direct competitor of Gillette, you can buy Church & Dwight shares.
Church & Dwight Co. is a company that specializes in health, hygiene, and home products.
Listed as "CHD" on the NYSE, Church & Dwight currently sells for ~$101.14 per share.
The company was founded in 1847 by Austin Church and John Dwight.
As time went on, many other consumer brands were acquired by this company, including:
Orajel

Arm & Hammer

Nair

First Response

OxiClean

Toppik

Water Pik

Pepsodent
It's no wonder, then, that Church & Dwight poses serious competition to Gillette.
The conglomerate has so many consumer brands under its control, offering everything from oral care and detergent to razors and shaving cream.

Unilever (NYSE: UL)
And then there's Unilever.
Listed as "UL" on the NYSE, Unilever currently sells for ~$52.25 per share.
Unilever is one of the world's leading suppliers of food, home care, and various consumer products.
With operations in more than 190 countries, it's also one of the largest companies on Earth.
That being said, it can be difficult to know everything Unilever has to offer.
Like P&G, Unilever owns many consumer brands.
Some of its brands include Dove and Axe.
Unilever's estimated revenue was $50.7 billion in 2020.
Wait for a Gillette Stock IPO or No?
You probably won't see Gillette stocks on any major exchange in the near future.
As much as investors are hopeful to own shares in the company, P&G appears intent on keeping things the way they are.
But does that mean you should give up waiting?
There's a lot of value on Gillette, that much we know.
So if the giant brand ever does offer stocks, you may want to pick up some shares.
It's not every day that you get to invest in a company that has stuck around for almost 200 years.
Just be prepared for a long wait.
Gillette Stock: Final Thoughts
So, you can't buy stocks for Gillette in the US.
But as we mentioned earlier, you can buy Gillette India stocks.
They currently sell for 5,088 Indian Rupees, which equals out to $68.17 here in the States.
So if you want to trade Gillette stocks, it's an option.
For everyone else, you'll just have to invest in P&G shares.
Besides, P&G shares are currently cheaper than Gillette India shares.
There are also plenty of solid competitor stocks that you can invest in.