YouTube has been the most visited website since June of 2010.
But did you know you cannot buy YouTube stock?
Read through this comprehensive guide to learn more about how YouTube was meant to be a dating site and why you can't buy shares of it on the stock market.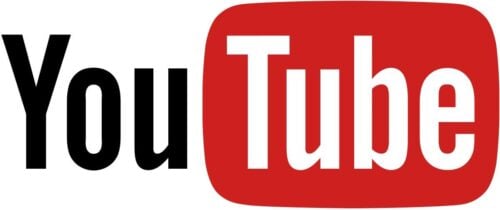 What Is YouTube?
YouTube was founded in 2005 by Steve Chen, Chad Hurley, and Jawed Karim.
The original idea for YouTube was an online dating site and took inspiration from another popular site, Hot or Not.
It evolved when the three founders discussed how socially sharing videos was difficult.
The idea was backed by $20 million in venture funding from Sequoia Capital and Artis Capital Management.
The first video was uploaded to YouTube by founder Jawed Karim on April 23, 2005.
The website was made available to the public within the year, and in November of 2005, it had a video reach one million views for the first time.
The company was acquired approximately one year after the first video on YouTube reached a million views.
Google purchased YouTube for $1.65 billion in Google stock.
The website's popularity began to ripple throughout the internet, and YouTube's growth was astonishing.
By 2011, more than one billion videos were being watched daily.
Google invested in what would become one of the most profitable websites.
YouTube generates most of its income through advertising partners.
Content creators on the platform allow ads to be placed throughout their videos and receive a percentage of the money paid in exchange.
In 2013 YouTube started a premium subscription-based version of its services.
Certain videos would only be available through the premium subscription, and users could pay a small fee to unlock access to those videos.
YouTube later introduced YouTube Red, a version of the platform that allowed users to pay a monthly fee to enjoy content without ads and more exclusive content.
The company unrolled this new feature to compete with other streaming services, such as Netflix and Hulu.
In 2018, YouTube was accused of violating the Children's Online Privacy Protection Act (COPPA).
The company was fined $170 million for collecting information from minors under the age of 13.
Following the fines, YouTube treated all videos uploaded as "made for kids", so it could avoid liability under the COPPA act.
In 2021, the company launched a new supervised mode for tweens.
As people were forced to stay at home throughout the pandemic, YouTube came under fire for taking up too much bandwidth.
The EU required that YouTube reduce its bandwidth to make room for other internet traffic and activity due to the COVID-19 pandemic.
YouTube agreed and announced that it would continue to do so worldwide.
Another controversy worth mentioning is that the platform continues to receive criticisms from content creators for its copyright strike system.
Who Owns YouTube?
Alphabet is the owner of Google and many of Google's subsidiaries, including YouTube.
In 2015, Google restructured and created its parent company.
The reasoning behind the restructure and the introduction of Alphabet was to make Google (and the other companies it owns) cleaner and more accountable.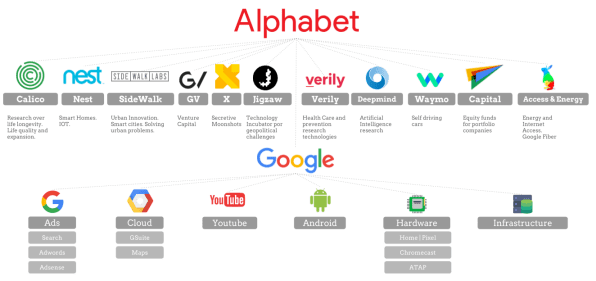 What Is YouTube Worth?
Google paid $1.65 billion for YouTube in 2006.
Since then, the brand has grown tremendously in size and value.
It is estimated to be worth 11% of Alphabet's (GOOGL) revenue.
What Is YouTube's Revenue?
YouTube earns revenue in multiple ways.
It earns from advertising, a music streaming service, and premium video subscriptions.
Revenue in 2021 was nearly $30 billion.
Why Is YouTube so Successful?
YouTube has seen massive success due to its ability to market itself as a network for creators.
The streaming platform allowed content creators to craft and produce their own content and videos for others.
By doing so, the company no longer had to stick to the industry standards that television and cable have.
Creators can make whatever content they want (within the platform's standards), have fun doing it, and then show the world what they have made.
Another factor to YouTube's success was becoming one of the first mainstream video-sharing platforms in the industry's infancy.
Before competition could emerge, YouTube entered the market and quickly grew in popularity by giving creators a platform to share videos and their passions — something that was much more difficult in the past.
The last part of YouTube's success comes from its method of making money.
YouTube charges other companies to advertise on the platform.
While YouTube takes most of the cut, it does pay some of that advertising money to its creators.
This revenue generation and talent acquisition method helps YouTube increase its already massive profits and securely places the company as a giant in the social media market.
Can I Buy YouTube Stock?
At this time, you cannot purchase YouTube stock.
The company has not announced an initial public offering (IPO) for its stock, and there is no sign that this will change anytime soon.
Since Alphabet owns YouTube, you can pseudo-invest by purchasing shares of GOOGL.
Is There a YouTube Stock Symbol?
At this time, YouTube does not have a stock symbol.
It is a subsidiary of Google's parent company, Alphabet.
That company is traded on the Nasdaq under the stock symbol GOOGL.
What Is YouTube's Stock Price?
Alphabet's stock price is quite high.
In the last 52 weeks, it has ranged from $2100-$3000 per share.
GOOGL is scheduled to split 20:1 in July 2022.
YouTube Competitors to Invest In
Social media platforms have been all the rage for the better part of two decades.
MySpace, Facebook, Twitter, Instagram, and Google have all been major players.
If you want an alternative to YouTube on the stock market, take a look at some of its competitors as well as its parent company for investment options.
Alphabet, Inc. (NASDAQ: GOOGL or GOOG)
While investing in Alphabet, or Google, isn't the cheapest option, it's the best way to invest in the company.
Alphabet has a stronghold on the market and seemingly has its hands in a bit of everything.
Google is one of the most popular websites in the world and shows no sign of slowing down its growth.
While Google Plus didn't pan out to be as successful as the company may have wanted it to, Google didn't stay out of the social media game for long.
The purchase and direction of YouTube as a social media platform of its own shows that the company knows what it is doing.
If you want to invest in YouTube specifically, investing in Google and Alphabet is as close as you can get.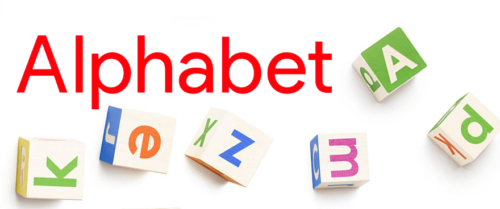 Vimeo, Inc. (NASDAQ: VMEO)
If you want to invest in YouTube's direct competitor, Vimeo is your best bet.
Vimeo was one of the first competitors to YouTube and is another one of the largest video-sharing platforms available on the internet.
Vimeo's initial strategy to compete against YouTube was by supporting the creators that YouTube didn't.
Some of the most popular content creators from the late 2000s were exclusively available on Vimeo's platform, such as CollegeHumor.
In fact, CollegeHumor has been credited with causing Vimeo's original growth period in its early years from 2004 to 2009.
However, because YouTube has taken over the online video sharing portion of the internet, Vimeo has switched gears from its initial business model.
The company began to transition from solely a hosting website to a software as a service (SaaS) website.
Where YouTube focuses on its users, Vimeo focuses on its creators.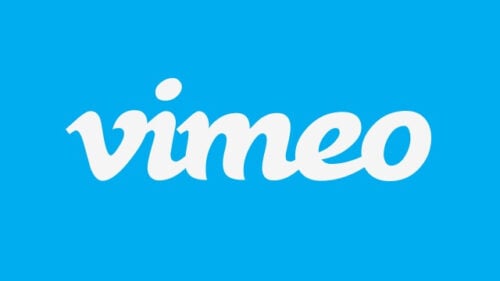 Netflix, Inc. (NASDAQ: NFLX)
While Netflix and YouTube weren't originally competitors, they could easily be considered as such today.
Netflix is one of the most popular video streaming services available, solely focusing on television and movies rather than user-made projects.
Of course, Netflix has begun to produce its own shows and entertainment as well.
You can see the influence of Netflix on YouTube in many ways.
Had Netflix not risen to the top of streaming entertainment, it's unlikely that YouTube would have begun offering YouTube Red.
Most of YouTube's subscription-based content is treated much like traditionally produced television entertainment, the way Netflix series are.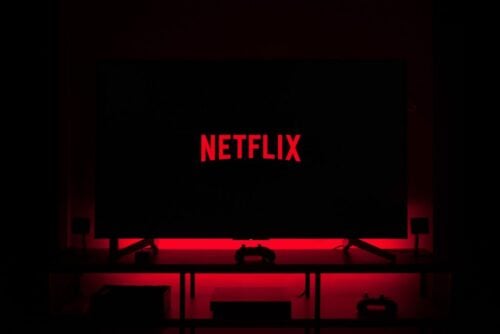 Can You Buy YouTube Stock: Final Thoughts
YouTube was one of the pioneers of digital media consumption.
The entire reason behind the company was to create a way to share videos more easily with people, no matter where you were.
As YouTube began to rise, it paved the way for other companies, like Vimeo.
In its own way, YouTube also inspired Netflix, the largest digital streaming service in the world.
At this time, YouTube stock is not available for purchase directly.
The company is a subsidiary of Alphabet.
If investing in YouTube is something that you have your mind set on, its parent company, Alphabet, can be invested in.
But if you're looking for a competitor to invest in, however, you can invest in YouTube's direct competitor, Vimeo.
If you simply want to invest in a streaming giant, Netflix is available as well.