Read on to find out everything you need to know about KitchenAid stock and KitchenAid stock price.
Internationally recognized for its iconic and durable mixer, KitchenAid has been around for more than 100 years and is constantly expanding.
It manufactures a wide range of cooking accessories and attachments along with stand-alone appliances.
Some of its products include small appliances, cookware, dishwashers, as well as whisks, wine cellars, and double-oven ranges — virtually everything that consumers need to enhance and improve their cooking experience.
And as such a dominant force in the appliance industry, many investors want a piece of the pie.
So can you buy stock in the KitchenAid brand?
Yes, but there's a catch.
Follow along to find out everything you need to know about KitchenAid, how to invest in it, and get a list of some top competitors.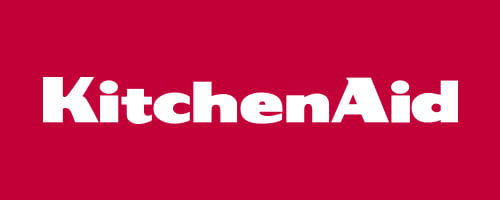 What Is KitchenAid?
KitchenAid, Inc. is one of the most famous American home appliance brands.
The company produces many home kitchen and cooking appliances, such as stand mixers and dishwashers.
KitchenAid was started by The Hobart Manufacturing Company in 1919 to produce stand mixers, and the "H-5" was the company's first model.
It faced competition as many competing manufacturers moved into this emerging market.
In the 1930s, the company introduced its trademarked silhouette with the famous model "K".
This was the work of designer Egmont Arens.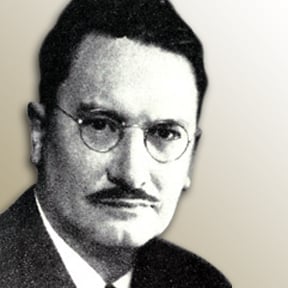 The company also produces refrigerators, ventilation, coffee makers, water filters, culinary essentials, cleaners, ice makers, microwaves, and other accessories.
If you have been invited to a wedding, you will likely be familiar with the iconic KitchenAid stand mixer, as it has topped registries across the US and world for decades.
This is funny to think about when considering that KitchenAid's initial purpose was manufacturing stand mixers for the navy.
The company has come a long way since then, and they also play a role in community outreach programs.
In just nine years, the company has raised over $8 million for the battle against breast cancer via Cook for the Cure.
With the rollout of so many stellar products and its community support, it's no surprise that KitchenAid has become a household name.
Who Owns KitchenAid?
Presently, KitchenAid is owned by Whirlpool — another staple in the home appliance industry.
In 1986, KitchenAid Inc was purchased by Whirlpool, and now Whirlpool manufactures most products in the KitchenAid appliance line.
The Whirlpool Corporation acquired KitchenAid from Dart and Kraft.
An interesting bit of info is that the acquisition of KitchenAid was delayed for an entire year.
This was because of an antitrust lawsuit that eventually proved to be unsuccessful.
After the suit fell through, Whirlpool bought all operations of KitchenAid — except for the trash compactor and dishwasher operations, which Whirlpool sold to Emerson Electric Company as part of the acquisition agreement.
Another fascinating factoid is that Whirlpool does not produce many of KitchenAid's well-known small appliances.
So does it mean that KitchenAid makes these appliances?
No – many other companies manufacture and distribute them.
For instance, past models have been produced by WC Wood and In-Sink-Erator.
KitchenAid products are also sold and distributed by many other companies, such as major retailers like Home Depot and Sears, as well as small retailers that sell Whirlpool products.
How Much Is KitchenAid Worth?
We searched online for credible estimates on KitchenAid's net worth, but we couldn't find any.
That being said, we did find some estimates of KitchenAid's revenue.
KitchenAid Revenue
The reporting for KitchenAid's revenue fluctuates wildly depending on whom you ask.
We found estimates ranging from $4.9 Million to $271 Million to even $500 million.
This variance is far too high to give an accurate estimate.
We can say, though, that the $271 million figure seemed to pop up more than the other numbers we found.
Regardless, given increased sales of KitchenAid appliances during the pandemic, the company is probably doing very well for itself.
We'll keep you in the loop if we ever run into consistent reporting.
Can You Buy KitchenAid Stock?
Since KitchenAid is a subsidiary, you would need to invest in KitchenAid through its parent company, Whirlpool.
We also picked out some competitors that could be a solid alternative.
How to Buy KitchenAid Stock
While you can't buy stock in the KitchenAid brand itself, as mentioned above, you can invest in Whirlpool.
If you have a brokerage account and cash, you can pick up Whirlpool stock within minutes.
KitchenAid Stock Symbol
Because KitchenAid is not publicly traded, you'll need to look at Whirlpool for a stock symbol.
Its stock ticker is "WHR", and it's traded on the NASDAQ.
This is a fitting ticker, but something like "WRLPL" could also work (we checked, and it doesn't look like it's in use).
KitchenAid Stock Price
Currently, you can pick up shares in KitchenAid's parent company, Whirlpool, for about $172.
While this is certainly on the pricey side, there are plenty of online brokers that allow you to purchase fractional shares.
As the name suggests, fractional shares are portions of stock.
If you want to purchase a portion of a share, you can head over to Robinhood or Webull to see if it is listed.
Don't worry if you can't find Whirlpool stock on these platforms, as there are more brokers you can check, like Charles Schwab, Fidelity Investments, and Interactive Brokers.
KitchenAid Competitors
Since you cannot currently buy or trade KitchenAid stock (without investing in Whirlpool), you may be interested in investing in some of its competitors.
Check out some publicly traded companies that are the biggest competitors to KitchenAid.
Electrolux AB (OTCMKTS: ELUXY)
Electrolux AB is a Swedish home appliance manufacturer.
Axel Wenner-Gren founded the company on August 1, 1919, and it's currently headquartered in Stockholm, Sweden.
Electrolux AB manufactures a wide range of products, such as refrigerators, dishwashers, cookers, washing machines, and vacuum cleaners.
This company is consistently ranked the world's 2nd largest home appliance maker by units sold.
Electrolux AB operates through various business segments around the world: North America, Europe, Latin America, Asia-Pacific, Africa, and the Middle East.
The current stock price for a share of Electrolux AB is $30.54.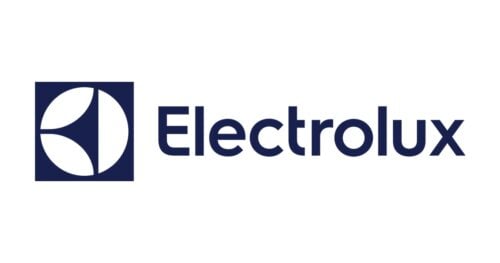 Newell Brands Inc (NASDAQ: NWL)
Newell Brands, traded as NWL, is one of the leading global consumer goods companies in the US.
It has a strong portfolio of popular brands, such as FoodSaver, Rubbermaid, Sistema, Coleman, Calphalon, and Graco.
The company's international headquarters were in Atlanta until various tax incentives, and concessions lured it to New Jersey in 2016.
However, in 2019, Newell announced plans to relocate its headquarters back to Atlanta.
Newell Brands' customers are primarily mass retailers, like Target, Walmart, and home and office supply stores in the US, such as Staples.
Newell's extensive footprint spans approximately 55 manufacturing locations and facilities and 70 regional distribution centers and warehouses.
The company's current share price is ~$21.4.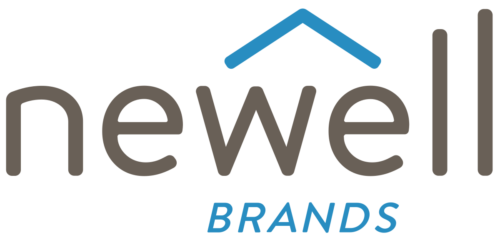 General Electric Company (NYSE: GE)
General Electric Company, or GE, is another behemoth, like Whirlpool, with an absolutely massive portfolio of products and services.
So it offers the best of both worlds, as it competes with both KitchenAid and its parent company.
Some markets GE is involved in include power generation, healthcare, renewable energy, industrial aviation, and of course, appliances.
It's difficult to find a market that this company doesn't have some connection with.
GE stock trades for about $89.46, which might fit better in an average investor's budget who isn't looking to drop 200 bucks for a single share of Whirlpool.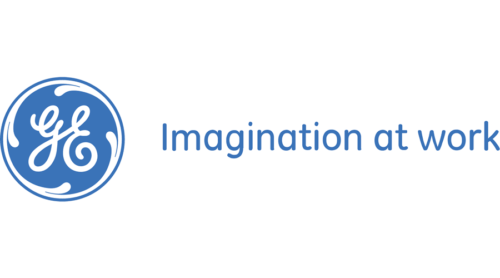 Wait for a KitchenAid Stock IPO or No?
If KitchenAid ever trades on the public market, it could be an excellent company to invest in.
But is it worth holding out for?
Probably not.
You can buy shares in Whirlpool if you're okay with investing in the company indirectly.
This is a solid alternative, as Whirlpool is wildly successful in the appliance space.
It also has a broad portfolio of companies under its belt that could offset any downturn in the appliance market.
KitchenAid Stock Price: Final Thoughts
While investors would need to buy Whirlpool stock if interested in investing in KitchenAid, that may not be a bad decision. Alternatively, there are plenty of viable Whirlpool and KitchenAid competitors worthy of consideration.
KitchenAid competitors, such as Electrolux AB or Newell Brands, could be suitable backups.
These companies may not have the same level of notoriety in the appliance industry, but you can at least get started investing in a space that has seen pretty stable growth over the years.
Plus, these are just our top picks, there are plenty more with potential.
If KitchenAid goes public, however, it's a company that you would want to keep a close eye on.