Follow along to find out everything you need to know about Minecraft stock.
Regardless of whether you're into gaming, there is a high probability that you've heard of Minecraft.
As the single-best-selling game of all time, Minecraft is incredibly popular.
And due to this popularity, it only stands to reason that there would be interest in buying stock in Minecraft.
But is it even possible to buy Minecraft stock?
Well, sort of.
Read on to discover the truth about Minecraft stock, what you need to do to get it, and how much it costs per share.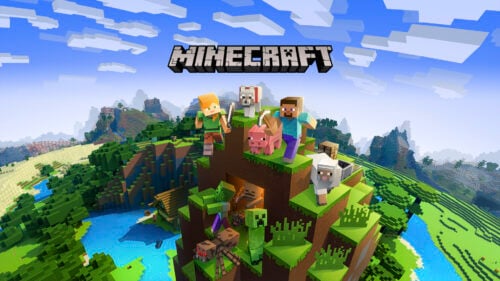 What Is Minecraft?
Minecraft is considered one of the most popular games in the world.
The sandbox world-building game has sold over 200 million copies across all platforms since its release in 2011.
But why?
What makes Minecraft such a success in the video game industry?
In the most basic terms, there's something uniquely rewarding and relaxing about chipping away at blocks and building things from the ground up.
You, the player, have the power to create your little pixelated world in Minecraft.
Even more appealing is the sheer customization afforded to the player.
Another possible reason for its popularity is its creative freedom.
It's designed to be a world made from blocks where players can explore and build without limits.
This freedom makes it an open-world experience where players can create anything they want, giving them endless ways to play and enjoy themselves.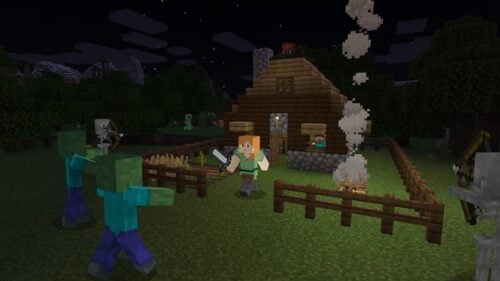 This leads to another possible reason for its popularity: its social aspect.
Players can chat with each other while playing online with friends or other users all across the globe.
You can play Minecraft on a home console platform, personal computer platform, and even smartphones.
Minecraft is so popular that it is ranked among the top five games of all time for sales revenue.
What's even more astonishing is the fact that Minecraft continues to sell more copies with each passing year.
To date, Minecraft has netted over $3 billion, and it's showing no signs of slowing down.
Naturally, gamers and non-gamers alike are interested in buying Minecraft stock.
If ever there was a game worth investing in, it's Minecraft, right?
After all, more than 140 million users have played the game.
In fact, the total number of active users in 2021 was 141 million.
For a game that's more than a decade old, Minecraft has incredible longevity.
So, can you buy shares of Minecraft stock?
And if so, what is the Minecraft stock price?
To answer these questions, we first need to take a closer look at Minecraft and its parent company.
Who Owns Minecraft?
While Mojang is the original company behind the Minecraft game, Microsoft is the current owner.
As most people are aware, the Microsoft Corporation is an American multinational computer technology company headquartered in Redmond, Washington.
It develops, manufactures, licenses, supports, and sells computer software, consumer electronics, and personal computers and services.
To say that Microsoft is huge would be a gross understatement.
Microsoft has also made countless contributions to users' lives through technological innovation.
For example, they own Skype video chat, which allows you to talk to anyone in the world for free.
Not to mention Windows, an operating system that now incorporates touch screen technology with a desktop environment.
Additionally, Microsoft has been at the forefront of cloud computing with its Azure service.
Azure offers flexible options for hosting mobile apps and web applications securely in data centers around the world.
Microsoft continues to expand and grow as a company.
Its founder, Bill Gates, always has his eye on things to invest in.
So when Microsoft saw the incredible momentum that Minecraft was amassing after its initial release, they made a bid to buy Mojang and the Minecraft brand.
In the end, Microsoft purchased these properties for a staggering sum of $2.5 billion.
Microsoft knows that gaming makes money.
And given that Minecraft is available on multiple platforms, Microsoft made a wise business decision to buy Mojang and Minecraft.
Rather than make money solely from Minecraft on Windows and Xbox platforms, Microsoft brings in millions from Minecraft sales on competitor hardware as well.
How Much Is Mojang/Minecraft Worth?
It's interesting to note that Minecraft's current worth is close to $2 billion ($1.7 billion as of 2021).
That's fast approaching the $2.5 billion that Microsoft paid for the intellectual property back in 2014.
The future is looking bright for Minecraft, as it continues to maintain its foothold in the gaming industry.
In looking over the financial data concerning Minecraft, it's clear that Microsoft made a wise investment.
To put this investment into perspective, let's examine Minecraft's yearly sales revenue.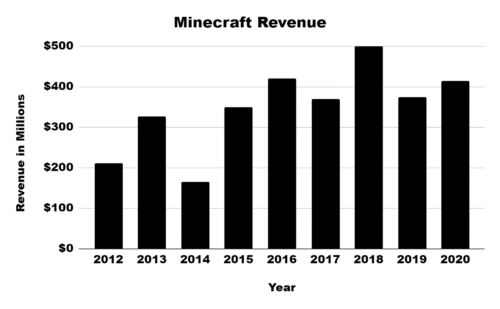 Year over year, Minecraft rakes in hundreds of millions of dollars in sales, as seen below:
2012: $211 million

2013:

$326 million

2014:

$165 million

2015: $350 million

2016:

$420 million

2017:

$370 million

2018:

$500 million

2019:

$375 million

2020: $415 million
Has Microsoft Made Money on Minecraft?
From console video games to mobile gaming, Minecraft is a very lucrative property for Microsoft.
A smaller portion of sales is attributed to things like the Minecraft app, which you can download on Android and Apple devices.
But Microsoft makes money from the Minecraft brand in other ways, too.
Minecraft merchandise is big business, making equally substantial revenue for Microsoft.
From clothing to toys to licensed deals, Minecraft is everywhere.
And with each market that Minecraft-branded merchandise is available, loyal customers are waiting to sink their money into it.
Minecraft set the gaming industry ablaze with its innovative and addictive gameplay.
And Microsoft made sure to capitalize on Minecraft's success by making a direct investment in it.
A wise choice, and one that's paid off for Microsoft.
But what about investors who want to get in on the action?
Can you, too, invest in Minecraft stock and buy shares?
Is Minecraft Publicly Traded?
When it comes to investing in Minecraft, you won't find it listed on the stock exchange.
That's because you can't buy direct stock in the video game.
But that doesn't mean you're totally out of options if you want to own a piece of the Minecraft video game brand.
Instead, we need to turn to its parent company's stock.
How to Buy Minecraft Stock
Microsoft stock is the closest thing you'll find to Minecraft stock. So while you can't make a direct investment in Minecraft stock, you can invest in Microsoft stock.
Given that Microsoft — and by extension, Minecraft — is such a lucrative company, investors can expect to pay more for stocks. A quick Google search reveals that Microsoft's annual projected earnings total $168 billion.
Microsoft has exploded in recent years in terms of growth, reach, and global earnings. The company continues to expand, making trading more expensive than it's ever been.
Stocks in Microsoft could continue to rise, especially given the company's development in the pharmaceuticals market.
If you are interested in trading, now might be the best time to sign up and invest.
Minecraft Stock Symbol
If you are looking to buy Microsoft stock, the company's NASDAQ symbol is "MSFT".
That's what you'll see on the NASDAQ ticker if you want to follow up on your investment in the future.
Moreover, MSFT is the same used in trading on the stock market.
Minecraft Stock Price
Microsoft's average year-to-year stock price is $282.47.
However, there have been occasions when that average has gone up.
For example, over a 52-week period, Microsoft's stock price rose to heights of $349.67.
But it also dipped below its average, with the lowest being $224.26.
But that's the nature of investing and playing the stock market.
As a publicly traded company, data shows that the stocks mentioned tend to fluctuate throughout the year.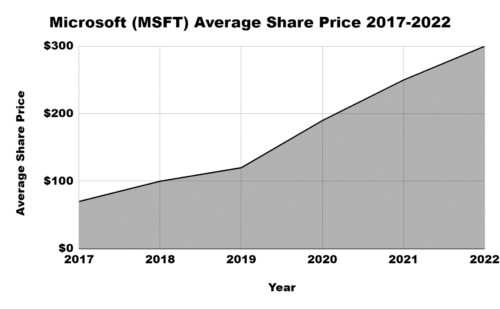 Over the past five years, Microsoft's stock has seen steady growth.
Let's explore Microsoft's average stock prices over five years to give you a better idea of the leaps it made.
2017:

$70

2018:

$100

2019:

$120

2020: $190

2021: $250

2022: $300
As you can see, Microsoft stock only continues to rise.
If you plan on investing in the company that owns Minecraft, you may want to do so before the stock price increases any further.
So while there isn't a direct Minecraft stock price, you can invest in the game's parent company.
Keen investors who sought to own a piece of the Minecraft game bought up Microsoft stock shortly after the sale of Mojang in 2014.
Back then, Microsoft's stock price averaged a paltry $38 a share.
Today, of course, that figure is much higher — about 9X.
Minecraft IPO Date
There is no news about a potential Minecraft or Mojang IPO.
Given how profitable the company is already, it's unlikely Microsoft will need (or want) to seek out public funding.
We'll keep you posted if this changes in the future.
Minecraft Competitors
When Mojang unveiled Minecraft to the entire world, it sparked a slew of similar games.
Like anything else that garners massive capital and popularity, Minecraft has plenty of competition.
Many other games of varying quality offer users a chance to create their own digital worlds.
If you're interested in checking out some of the competition, you can find countless videos on YouTube that show the growth and development of these games.
Some are only available to play on a singular gaming platform, such as the PlayStation 4 or Nintendo Switch.
Others can be found on mobile devices like the Android platform.
Let's take a moment to look at some of the most popular.
Roblox Corp (NYSE: RBLX)
Perhaps the most popular is Roblox.
The Roblox IPO is listed as "RBLX" on the NYSE under the Roblox Corp.
Its shares currently sell for $63.06.
The Roblox Corporation is the invention of founders David Baszucki and Erik Cassel.
Since its inception in 2004, the company has earned financial and economic success.
In 2020, the Roblox Corporation's estimated revenue was just under $1 billion ($923.9 million).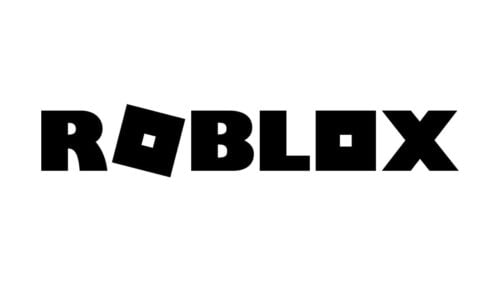 Warner Bros. Interactive Entertainment (NYSE: WBIE)
Warner Bros. Interactive Entertainment is the company behind LEGO Worlds, a game that borrows heavily from Minecraft.
The company is listed as "WBIE" on the NYSE and currently sells for $30.96 per share.
Warner Bros. Interactive Entertainment was founded in 2004.
The gaming division is responsible for such hits as the Batman: Arkham series, F.E.A.R., Injustice, and many others.
And it's thanks to these hit titles that the company is so successful today.
Warner Bros. Interactive Entertainment's estimated revenue was $2.01 billion in 2019.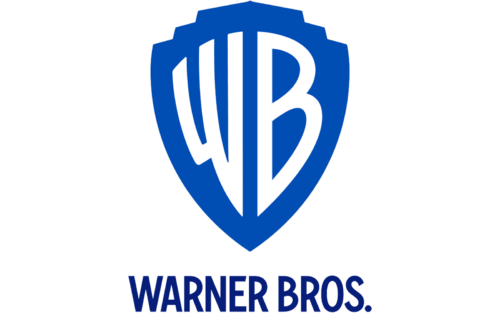 Take-Two Interactive Software, Inc. (NASDAQ: TTWO)
Take-Two Interactive Software, Inc. makes the popular Borderlands series.
The company is listed as "TTWO" on the NASDAQ and currently sells for $175.10 per share.
Take-Two began life in 1993 and has since gone on to make some incredibly popular video games.
Under its belt are hit titles like BioShock, Civilization, WWE2K, and more.
Take-Two is also the owner of Rockstar, the company responsible for the Grand Theft Auto series.
Take Two's estimated revenue was $3.09 billion in 2020.
Is Minecraft a Good Investment?
Given its current performance, it's safe to say that Minecraft is a good investment for Microsoft.
As for investors, Minecraft stock could be a solid play to add video game exposure to your portfolio — if it was publicly traded.
There are plenty of other options in the meantime.
Make sure to do your due diligence, though, before picking up any shares.
This includes the picks on our list.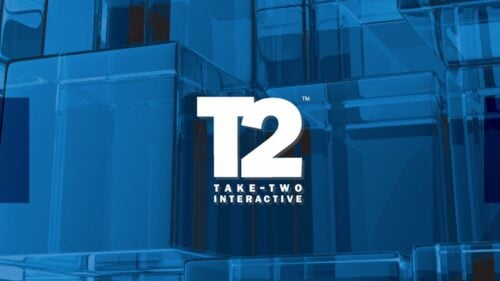 Microsoft Stock: Final Thoughts
Aside from the stocks mentioned, you won't find a direct Minecraft stock price to invest in.
Not that this should matter too much, as Microsoft stock is the next best thing.
And given the increasing success of the brand, investing in Microsoft could result in some solid gains.
After all, a company that can afford $2.5 billion for a video game property is doing something right.
And if you look at the financial success of both Microsoft and Minecraft, the two entities have performed equally well over the years.
As such, they both have a bright future ahead of them.