Smashburger Stock is on the minds of investors who want to capitalize on the burger brand's growing success. Follow along to find out if you can buy stock in Smashburger as well as our picks for top competitor stocks.
We're hitting a point where fast-food restaurants aren't cutting it anymore.
The general public wants better burgers, and one company has come to answer that call.
Smashburger is revolutionizing the way people think about burgers.
If you've heard of Smashburger, then you're probably looking for a way to invest in it — and we don't blame you.
Keep reading to find out more about the company, whether you can trade Smashburger stocks, and a list of competitors to watch out for.
Smashburger: Angus Beef in Casual Dining
If you've ever talked to a burger lover about burgers, they'll tell you that the meat makes all the difference.
And the people behind Smashburger understand this.
Smashburger was started in 2007 in Denver, Colorado.
It was founded by two fast food veterans, Tom Ryan and Rich Schaden.
The two wanted to take traditional burger menu items and change them to resemble fine dining.
They tested dozens of meats before settling on Angus beef.
The company's success upon release was astounding.
Within just a few years, they were able to open a few hundred locations in 37 states and nine different countries.
What Makes a Smashburger Different?
While other burgers aim to be thick and juicy, a Smashburger breaks the mold.
The burgers are formed and smashed on a flat top grill, hence the name.
Despite other companies using charbroilers and barbecue grills, Smashburger found that the flat top made all the difference.
Its other menu items offer a wide range of treats that customers have come to enjoy.
French fries tossed in olive oil and turkey burgers are other examples of food that you can eat at one of its locations.
Ready to build your portfolio? With Public.com you can follow other investors, discover companies that are inline with your beliefs, and invest into stocks and crypto with very little money! What are you waiting for? Check out Public Now!
Can You Buy Smashburger Stock?
Investors may be disappointed to find that you can't currently buy or sell Smashburger stock.
The only way to make a significant investment in the company is to purchase a franchise space.
However, operating a restaurant may not be for everyone, so investing this way isn't always appealing.
At this time, the company has not announced an initial public offering (IPO), so there is no indication that the possibility of buying stock will happen anytime soon.
What Company Owns Smashburger?
The original founders of the company no longer own Smashburger.
In 2015, Jollibee Foods purchased a 40% stake in the company, and it's owned this portion of Smashburger for three years.
In December of 2018, Jollibee Foods acquired 100% of Smashburger.
Crypto Alert
I'm A One Percenter
It doesn't matter if you have $500 or $5 million.
Here's what I recommend you do with your money right now.
ATTENTION: The following video is a serious financial warning from one of America's richest men. He believes this event will make the rich even richer while financially affecting countless others and fan the flames of social protest.
It's free to watch and by doing so I believe you'll be ahead of everyone else struggling to understand what is really going on. I hope you take advantage of this opportunity!
Click Here For All Of The Details
We earn a commission if you click this link and make a purchase at no additional cost to you.
For those unfamiliar with Jollibee Foods, the company is a quick-service operator based in the Philippines.
Before the company's acquisition, Smashburger's owners were considering an IPO.
Can You Buy Smashburger Stock: Smashburger Stock Symbol
Because Smashburger is a company owned by a private organization, there's no stock symbol available.
Until the subsidiary is sold or goes independent, you won't see any shares traded on the stock market under a Smashburger ticker.
Why Is Smashburger Successful?
Smashburger is successful for several reasons.
For starters, the way that Smashburger prepares its food is different, as it uses higher quality ingredients than most chains in the industry do.
The cooking is unconventional, but that's why many customers prefer it.
Smashburger's main goal is to make "a better burger", and its team certainly delivers.
Should You Buy Smashburger Stock if It Goes Public?
While the entire "better burger" trend has slowed, Smashburger is still doing well.
Should the company go public with an offer, a case could be made for purchasing shares.
Stock Advice That Beats The Market!
Stock Advisor's recommendations
have beaten the market over the past 19 years. Tired of picking losers?
Stock Dork readers can join for only $99 a year!
Check out Stock Advisor today!
Smashburger Competitors to Invest In
If you're still looking for a company like Smashburger to invest in, consider some of its competitors!
Shake Shack, Inc. (NYSE: SHAK)
One of Smashburger's biggest competitors, Shake Shack is a burger joint to consider putting your money into.
The company is a New York-based establishment that originally started as a food stand outside Madison Square Garden.
The company is popular for all of its menu items, including burgers, hot dogs, fries, and milkshakes, of course.
While the stock isn't currently at its highest, it could see a return in profitability as Shake Shack continues to grow.
At this time, Shake Shack has over 250 locations globally, and it employs over 6,000 people.
Company data indicates that it saw almost $460 million in revenue, which is up from the previous year.
McDonald's Corp. (NYSE: MCD)
When other brands started to move towards the "better burger," McDonald's was one of the top restaurants leading the charge.
The company took it as a sign to improve upon what was already perfect.
McDonald's began to follow a fresh burger recipe.
The new and improved Quarter Pounder followed a "craft then cook" method.
This meant that all burgers were being prepared fresh.
No longer did people have to worry about eating frozen patties at the largest burger company in the world.
Another reason why customers love this brand is because McDonald's is a part of American culture.
It symbolizes the quick-serve restaurant model and made the burger and sides option a regular part of the fast-food experience.
Data released by the company indicates that the most recent quarter's revenue is near $6 billion.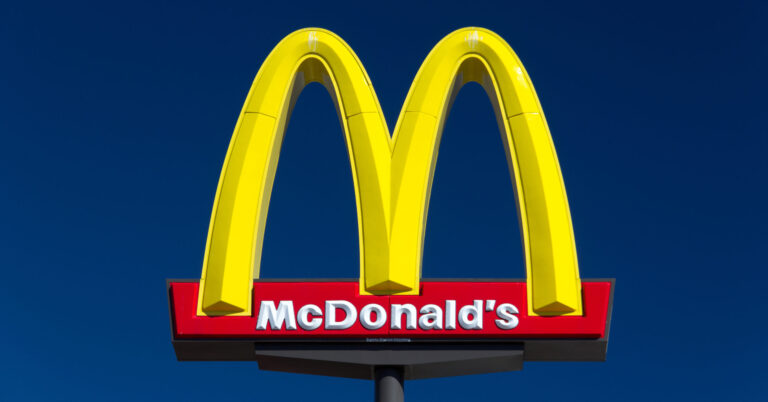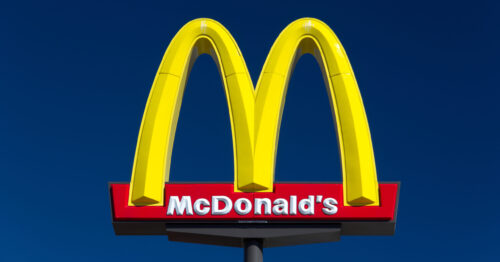 Red Robin Gourmet Burgers, Inc. (NASDAQ: RRGB)
Red Robin is a burger chain that served better burgers before it was a fad.
It is headquartered in Colorado, like Smashburger.
The company started in 1969 and aimed to serve high-quality burgers to its customers, hence the title, "gourmet burgers."
Red Robin could be considered casual dining, just like Smashburger.
The chain offers several different burger recipes to its customers, all of which have a unique theme and set of ingredients.
It also boasts endless fries, meaning that you order once and have them refilled like a soda.
The company saw just over $1 billion in Revenue for 2020, an impressive feat for any restaurant during the pandemic.
Smashburger Stock: Final Thoughts
Smashburger is one of many burger restaurants that aimed to change the hamburger dining experience.
Unlike many of its competitors, though, Smashburger succeeded.
Unfortunately, at this time, the company is privately owned by Jollibee Foods, a company based in the Philippines.
Its stock is not listed on any public marketplace or exchange.
If the company were to go public, it could make for a great investment opportunity in a portfolio that needs exposure to fast-food stocks.
In the meantime, there are plenty of competitors that could fill this role.