Publix is a big name in the supermarket industry in the Southeast.
Are you looking for information on investing in this company?
Read on to learn more about the company and whether you can invest in Publix.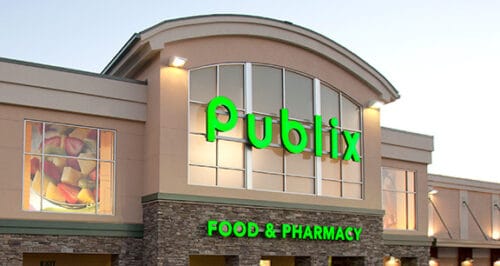 What Is Publix?
Publix is a supermarket chain based in Lakeland, Florida, founded in 1930 by George W. Jenkins.
This company has found its way onto Fortune's 100 Best Companies to Work For list every year since it started.
The company saw financial success through the Great Depression and continued to expand afterward.
Since its expansion, this company is one of the most dominant grocers in the Southeast region.
Currently, Publix locations are only in the Southeast.
While the company started in Florida, it has expanded over the decades.
Publix stores are in Florida, Georgia, Alabama, South Carolina, North Carolina, Tennessee, and Virginia.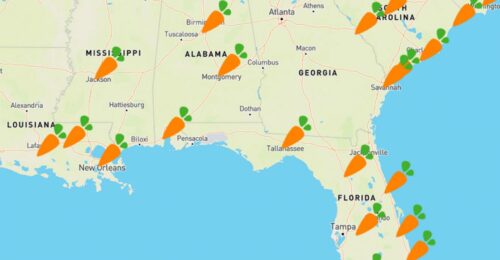 The company currently has over 1,200 locations in the US, with most of them settled in Florida.
What started with a single store has grown into a grocery empire that's loved by all.
The company has expanded its scope by offering some of the following additional stores and services to its customers:
Aprons – Publix currently runs 11 cooking schools under the name Aprons within its grocery stores.
Aprons chefs will cook meals and offer samples.
It also provides recipe cards and kits to customers.
GreenWise Market – In response to healthy grocery stores like Whole Foods and Sprouts, Publix began opening GreenWise Market locations.
These locations are dedicated to organic foods and foods free of artificial ingredients.
Publix Sabor – Sabor locations are only available in South Florida.
These markets are dedicated to their Hispanic community and employ bilingual individuals.
It's unlikely that these markets will open outside of the South Florida area.
Who Owns Publix?
Publix is the country's largest employee-owned company.
As such, past and present employees own the company through the stock that they receive from working there.
This means that the company isn't likely to go public any time soon.
Why Is Publix Successful?
Publix is successful because it is dedicated to its customers.
The company has expressed and demonstrated a deep dedication to customer service, which is why it is referred to as a place where shopping is a pleasure.
Publix also donates money to local organizations, and has many charity drives for nationwide organizations.
Another reason that people prefer Publix over other stores is the sales it often runs.
Customers appreciate that they can find weekly savings inside convenient flyers released by the company.
This fair pricing makes grocery trips a lot more enjoyable and affordable.
Can You Buy Publix Stock?
Publix is not currently publicly traded.
As such, Publix stock cannot be purchased by everyday investors.
However, if you are a qualified Publix employee, you can get a hold of its stock.
In fact, Publix is an entirely employee-owned grocery chain.
If employees want to sell their stock, they're required to offer it to the company before offering it anywhere else.
Publix IPO Date?
Since Publix is privately-owned, it has not had an initial public offering (IPO).
It also has not filed paperwork with the Securities and Exchange Commission (SEC).
This means Publix is not likely to become publicly available anytime soon.
Publix Stock Symbol
Currently, there's no ticker sign or stock symbol for Publix, as it's not traded on any stock exchanges.
As stated, this is unlikely to change anytime soon.
Publix Stock Price
Publix sells stock shares to eligible employees only.
The most recently published stock price for those employees was $14.91.
Publix Competitors to Invest In
While you can't own shares of Publix without being an employee, there are other opportunities on the horizon worth investing in.
Here is a list of Publix competitors that you may want to keep on your radar.
Sprouts Farmers Market Inc (NASDAQ: SFM)
If you're looking for another grocer to invest in, look no further than Sprouts.
Sprouts is a grocery store chain headquartered in Phoenix, Arizona.
The company offers a range of goods for purchase, including organic foods, fresh produce, and bulk foods.
Sprouts is a smaller company than Publix, as it currently has 340 stores compared to Publix's 1,200.
However, these stores are located in 23 different states, which means that the company has a further reach than Publix does.
In 2018 and 2019, Sprouts was named one of the World's Most Admired Companies by Fortune.
This is due to its dedication to healthy, organic foods, and its willingness to work with farmers directly.
Also, in 2019, Sprouts saw $5.6 billion in revenue.
So if you're looking for a Publix competitor to invest in, Sprouts is a great option.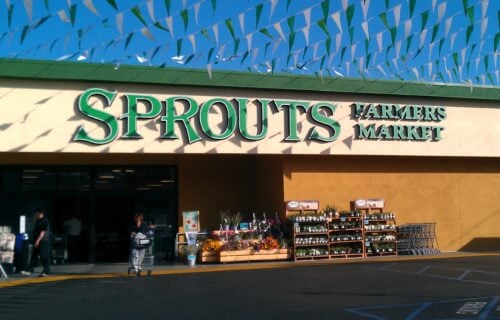 Kroger Co (NYSE: KR)
Kroger is the largest grocery chain in the U.S.
The company has over 2,700 locations in the US alone, so it's Publix's biggest competitor, by far.
Kroger was founded in 1883 in Cincinnati, Ohio.
In 2019, Kroger saw over $120 billion in revenue.
Its stores are located in the Midwest and Southern US.
In addition to operating grocery stores, Kroger also has many jewelry stores in the country.
Kroger is massive; in fact, this company is the second-largest general retailer behind Walmart.
Kroger is simply too big to stop growing now.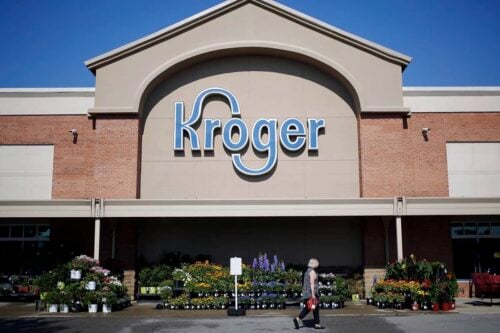 Albertsons Companies, Inc (NYSE: ACI)
Albertsons is the second-largest grocer in the US, right behind Kroger.
The company is not as large but is quite close with just over 2,200 locations.
Albertsons was founded in 1939 in Idaho.
The company opened 100 stores within its first 25 years of operation, but most of its growth began in the 1980s.
Recently Albertsons has expanded, buying and operating Albertsons Express Gas Stations.
Albertsons continues to show signs of growth, but it isn't expanding as rapidly as it once was.
Even though it also saw an influx of business during the pandemic.
In 2020, Albertsons reported almost $63 billion in revenue.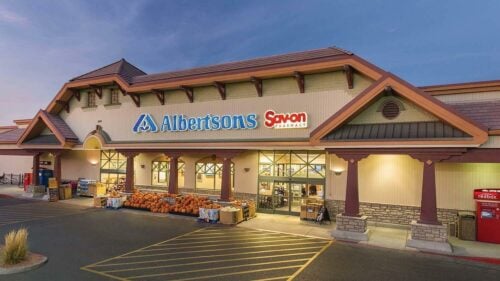 Should You Buy Publix Stock if It Goes Public?
You should definitely consider it.
Right now, the company is privately owned by past and present employees.
With people at the helm like Publix CEO Todd Jones, you can expect the company to continue to run smoothly.
Over the last two years, net earnings for the company have driven stock prices up.
Publix's stock price increased in 2020 thanks to the increased store sales.
If the largest employee-owned grocery store announces an initial public offering, it should be taken advantage of by all investors interested in this industry.
Though, you should still exercise due diligence and research the company before investing.
Publix Stock: Final Thoughts
Publix is one of the Southeast's best companies.
Through excellent customer service, it's satisfied customers for decades.
The company is employee-owned, however, and traded privately.
At this time, Publix doesn't have any plans to go public.
However, if it does have an IPO, we recommend you give this company a closer look