YouTube is the largest free online video streaming service platform. In this YouTube competitors analysis, we look at competitors and evaluate the company's strengths and weaknesses.
More About YouTube
YouTube was launched in 2005 by Jawed Karim, Steve Chen, and Chad Hurley. When it was founded, the goal was for it to be a dating site, but it soon metamorphosed into the video content giant we know it today.
Google noticed YouTube's potential and eventually bought the company in 2006 for $1.65 billion.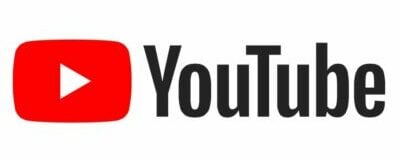 At the time, YouTube had only 65 employees and had not monetized yet.
Today, the company employs no less than 5,000 people, and it gets most of its money from ad revenue.
YouTube's Advantage and SWOT Analysis
YouTube has grown extensively since its launch, and now more than a billion people use the platform to share and view content.
The company rewards content producers by sharing ad revenue with them. Through this business model, YouTube has gathered millions of loyal content creators and viewers.
Most people consider YouTube as the go-to platform when it comes to uploading and finding video content.
Additionally, YouTube has many loyal partnerships and very strong distribution channels.
These factors are what give YouTube a competitive advantage over similar companies and help it grow every year.
Strengths
YouTube has strong brand recognition. It allows a user to watch videos or become a video creator with ease, through mobile devices and desktop technology.
It is the world's second-largest search engine, hosts millions of videos, and receives over 48 billion monthly visitors.
Individual creative professionals and amateurs create online content for the service every day. Many celebrities use the service and help contribute millions of dollars of revenue through the content they create.
YouTube Premium offers a distraction-free video experience that users can access for a monthly fee. Users are offered monthly and annual subscriptions to watch movies, YouTube TV, and other engaging content without advertisements.
Weaknesses
The company is heavily reliant on advertising revenue. It has struggled to succeed with its premium offerings.
YouTube suffers from copyright violations and misuse of content by creators.
The company is also heavily criticized for not monitoring content closely enough and allowing hate speech or other objectionable content to be published and shared freely.
Opportunities
YouTube has a lot of room to grow with its paid subscription services. Many users pay willingly for quality music videos, exclusive short and funny videos, and long-form video content such as movies.
Smartphones are used across the world and in some countries, they are the only internet access available. The company can capitalize on this by focusing on mobile-first solutions and optimizing video play on mobile devices.
Threats
YouTube's biggest threat comes from increasing competition. Social network sites are encroaching on the short and funny videos market, while large players such as Amazon and Netflix offer quality movies and documentaries.
Legal threats potentially abound as well. The company may face stiffer penalties from regulatory bodies regarding data collection, or the type of content users upload to the site.
YouTube Competitors and Alternatives
YouTube has over 2.5 billion active users each month, yet it still faces stiff competition.
Let's take a look at some of YouTube's competitors and alternatives. They are:
Vimeo

Twitch

Daily Motion

Sprout Video
Vimeo
Vimeo, a company based in New York City, started operating way before YouTube. The fact that it's still up and running today means it is likely not going anywhere anytime soon.
Vimeo was launched in 2004, and it offers high-definition videos in several languages. It was well-received from the start and continues to be so. Vimeo was created by filmmakers. It's therefore not surprising that it's one of the go-to platforms for creative minds.
From video makers and music artists to photographers, a lot of people and ad agencies use Vimeo. Unfortunately, this is not the platform for funny cat videos.
Vimeo has an impressive interface, and it surpasses YouTube when it comes to video quality. The platform dishes out 4K Ultra HD.
Like YouTube, there's a potential for content creators to make some extra cash with Vimeo.
People who use Vimeo enjoy ad-free video streaming. The platform allows users to comment, follow channels, and share videos externally on their social media accounts.
Vimeo is definitely a YouTube competitor and one of the better sites to upload videos.
Currently, Vimeo has a yearly revenue of about $300 million, and it employs nearly 8.700 people. It might not seem like much compared to YouTube's $15 billion, but it is a competitor nevertheless.
The two companies have slightly different business models. While YouTube charges for uninterrupted streaming, Vimeo offers high-resolution content for free but charges content creators for upload.
For people going for a large audience, YouTube is the obvious pick. It has over two billion registered users, whereas Vimeo has substantially fewer.
However, Vimeo has a few advantages for content creators. It offers ad-free viewing and higher resolution video uploads that have better sound.
For filmmakers and graphic designers, the superior experience is worth more than the smaller user base. Also, for those looking to use Vimeo for their portfolio, the limited number of users doesn't matter.

Twitch
Twitch is another popular YouTube alternative. It is an American streaming platform that focuses on computer gaming and eSports content.
The company was launched by Justin Kan in 2011. In 2014, Twitch was bought by Amazon for $1 billion.
Currently, the company has about 1,500 employees, generating $2.3 billion in revenue in 2020.
Twitch runs a subscription service that sells ads and "bits." Bits are used to give tips, share emojis with friends and cheer popular streamers.
For people in the age range of 18 – 34 years, Twitch is one of the platforms of choice when it comes to entertainment. Each month, nine million users broadcast their videos live.
Since its launch, Twitch now has a library of more than 124 million clips on demand. At one point, Twitch streamed video to 245,000 viewers worldwide at once.

Dailymotion
Dailymotion is a French company owned by Vivendi. The platform allows users to upload and share video content. Dailymotion is available worldwide, and content can be found in 25 languages and 43 local versions.
Currently, the business is worth about $840 million, and it racks in revenues of $110 million yearly, making it one of YouTube's competitors. The main advantage of Dailymotion is its cutting-edge algorithm that enables advanced recommendations.
You can find video content on sports, politics, fashion, and eSports on the platform. Dailymotion has a library of over 3.5 billion online videos that are streamed via a web-based player.
The platform offers innovative technology resources, a high degree of flexibility, and is highly visible to content creators.

Sprout Video
This is a company that specializes in video solutions for marketing, security, and streaming purposes. It also offers hosting and storage space for content.
Sprout Video was launched in 2010, and its headquarters are in Brooklyn, New York.Currently, the company has about 16 employees, and its platform gets an average of 105,495 monthly visits.
Sprout Video's business model is by subscription. Subscriptions start from $25 monthly, and it brings in annual revenues of about $50 million.
Sprout Video seeks to assist businesses with hosting services for video content. Its videos are then distributed worldwide. To ensure high-quality playback, the platform uses a global Content Delivery Network.

YouTube's Biggest Competitors: Final Thoughts
There are a lot of companies that have a similar business model to that of YouTube.
However, currently, Vimeo seems to be doing better than most of them.
YouTube has over 2.5 billion monthly users, and that number surpasses anything that Vimeo and other competitors will accomplish in the foreseeable future.
YouTube Competitors FAQ
Who Is YouTube's Biggest Competitor?
Vimeo is believed to be YouTube's biggest competitor. Its video service is targeted towards providing a way for professionals to distribute online content.
Twitch, Dailymotion, and Sprout Video are also considered some of the biggest YouTube competitors.
Is Dailymotion a Competitor of YouTube?
Yes, Dailymotion is a French website video software system with renowned video rank technology.
Its technology makes it a strong YouTube alternative for creators and users alike.
Why is YouTube better than its competitors?
YouTube is better than its competitors in size and market share.
The sheer number of users that visit the company's website each day will be difficult for competitors to achieve or overcome anytime soon.