The cloud computing industry has grown immensely over the past decade and is currently valued at over $266 billion.
Cloud computing services allow businesses to undergo digital transformation to reduce cost and improve efficiency.
These services have significantly revolutionized computing through SaaS, PaaS, and IaaS. Businesses can develop virtualized infrastructure to deliver software products via the cloud.
Cloud computing services are scalable since users can easily access additional resources as the need arises.
With more businesses migrating to the cloud, the possibilities that cloud services offer will similarly grow.
The industry's impressive growth is attributed to innovative efforts by key industry players such as Snowflake Inc., a leading data warehouse-as-a-service company.
In this quick article, let's look at some of the top snowflake competitors.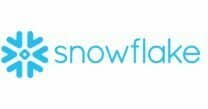 By delivering data-driven business solutions, the San Mateo-based company positioned itself as an industry leader with a revenue of $520 million in 2020.
However, its growth hasn't been without competition from other cloud computing companies.
The top three Snowflake competitors are:
Here's a look at these cloud companies and why they pose the biggest competition to Snowflake Inc.
Snowflake Competitors: Observe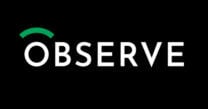 As the name suggests, Observe is the developer of an enterprise platform that offers application management software based on an all-purpose observability platform.
Founded in November 2017 by former employees of leading software and Enterprise SaaS companies, including Snowflake, it currently boasts 41 employees.
Observe has raised $35 million in venture capital, which attests to its growth.
Observe's growth over the past three years has been driven by its vision to turn enterprise data into information and become the industry leader in observability.
It leverages a flexible cloud architecture to understand why data infrastructure and applications perform poorly.
Observe's cloud computing solutions are designed to eliminate outages and incidents that ruin the customer experience.
Observe offers its customers more than 250 integrations.
Besides using open-source data collectors like Fluentd, Metric Beats, File Beats, and Telegraf, simple collectors are provided to direct data to Observe.
Thus, customers can observe data streams from limitless sources.
By leveraging Amazon Web Services and Kubernetes, Observe's SaaS solution transforms raw metrics and log events into containers, EC2 instances, and pods easily recognizable by SREs.
What is Observe's Advantage?
The biggest advantage that Observe has is that some members of its founding team are former Snowflake Inc. employees.
Certainly, they leverage their experience from Snowflake to add value to Observe's enterprise SaaS solutions.
Observe also claims that its product is designed for the cloud, and therefore, is elastic, affordable, and requires no maintenance.
This is why it's regarded as one of the biggest Snowflake competitors.
Snowflake Competitors: Cloudian

Headquartered in San Mateo, Cloudian is an enterprise data storage company whose products include scale-out file services software, programmed hardware appliances, and Amazon S3-compatible file and object storage.
Cloudian's software-focused appliances and storage solutions leverage modular architecture to enable businesses and service providers to offer onsite storage and storage across multiple sites.
The company's architecture includes applications, databases, and data management.
Cloudian's products are compatible with major backup solutions and can be deployed in a hybrid cloud or on-premises.
The company not only offers its customers convenient storage but also military-grade security for their cloud environment.
Cloudian is also a market leader in Analytics and Observability, thanks to its HyperIQ™ software.
With this software, customers can conveniently track user data access to monitor service levels and verify compliance.
It offers real-time and configurable updates that enable customers to flag infrastructure issues before they swell into bigger problems.
What is Cloudian's Advantage?
The main advantage of Cloudian's SaaS solutions is their low cost of ownership.
Its solutions are up to 60% cheaper than traditional public cloud or enterprise storage solutions.
Cloudian offers the highest-density hardware platforms, allowing customers to save as much space as possible in their cloud environments.
Thanks to the modular design of its SaaS solutions, Cloudian supports small businesses to scale with minimal disruption.
Besides offering a free trial, the company's solutions are also highly customizable.
Snowflake Competitors: Splunk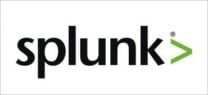 This San Francisco-based technology company develops software for searching, tracking, and evaluating machine-generated data.
Splunk boasts an annual revenue of over $2.36 billion. Its dominance in the cloud computing industry is attested to by its daily search volume of 1 million and over 1.5 million active users.
Splunk develops observability cloud tools, IT monitoring tools, cloud migration tools, and cybersecurity solutions.
These solutions are designed to improve efficiency for cloud-based businesses, build resilience to meet modern-day business challenges, and deliver the seamless customer experience that today's tech-savvy customer expects.
Splunk (the product) is an all-inclusive platform that allows businesses to easily track, analyze, and act on their data, thanks to the product's operational efficiency and enhanced security.
Unifying data on one platform improves accessibility, usability and collaboration, and business insights.
The company has also developed a security information and event management platform that provides real-time insight into data generated by cloud security technologies such as endpoint, access, malware, network, identity, and vulnerability information.
What is Splunk's Advantage
Splunk was formed in 2003, and therefore, has more industry experience than Snowflake Inc.
With over 5,500 employees, the company is regarded as one of the main Snowflake competitors.
The relatively long industry experience has enabled Splunk to develop a wide range of SaaS products and solutions, which include:
Splunk Enterprise

Splunk Infrastructure Monitoring

Splunk Data Stream Processor

Splunk Insights for AWS Cloud Monitoring

Splunk Phantom
However, on the flip side, Splunk's cloud services are designed to accommodate enterprise clients rather than individual customers and small businesses.
Snowflake Competitors: Final Thoughts
As the world becomes more tech-savvier, the need for cloud computing services will grow even further.
Customers primarily leverage these services for data analytics and business intelligence purposes.
Cloud computing companies such as Snowflake Inc., Cloudian, and Spunk have strategically positioned themselves as market leaders in the cloud computing industry.
These companies offer modular solutions that enable customers to scale their businesses while optimizing operations.
The competition among cloud computing companies is a boon to customers since it gives them access to better cloud-engineered products and solutions.