GE Competitors: What is GE?
General Electric (GE) is a conglomerate that has been operating since 1892.
The company has its headquarters in Boston, Massachusetts, and operates in a wide range of industries.
The company has aviation, renewable energy, transportation, finance, oil, and transportation businesses.
Due to its diverse revenue streams, the company is a popular investment choice.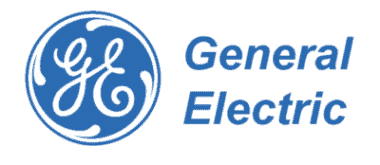 The company is listed on the New York Stock Exchange under the ticker GE.
General Electric has a very strong focus on its research and development divisions and has contributed many innovations to the market.
The company has a revenue of $75.619 billion as of 2020 and an operating income of $5.197 billion.
So, who are some GE competitors and alternatives and how do they stack up to the global conglomerate that is GE? Let's take a look.
GE Competitors
GE has a lot of competitors due to its operations in many industries.
It competes against large and small companies, some of which have a portfolio as diverse as GE's own.
Smaller companies may have a more singular focus but GE's reputation and innovations still make them a strong competitor.
General Electric is a beloved American company that residents of the country are very proud of.
Thomas Edison was one of the founders of General Electric, and he is recognized as one of the most prolific inventors ever lived.
GE operates on the world stage and many of its strongest competitors are other international conglomerates.
The three main GE competitors and alternatives are:
Siemens – A German manufacture that serves 190 countries
3M – An American conglomerate that produces around 55,000 products
Hitachi – A Japanese corporation known for its innovative products
GE Competitors:

Siemens
One of the top-performing competitors is the German company Siemens which was established in 1847.
Siemen's is the biggest industrial manufacturing corporation in Europe and operates in many countries, including America.
Like GE, the company operates in various industries including railways, medical, water treatment, fire alarms, and power generation technology.
Siemens operates in 190 countries. They have many joint ventures with other companies.
They have around 400,000 employees and hold very strong positions in most of the markets it operates in.
General Electric is the more renowned company in America, thanks to its American heritage.
Both brands are strong innovators and have introduced innovative products to the market.
The revenue for Siemens is $69.12 billion as of 2020 which is slightly less than General Electric.
The operating income is $6.86 billion which is a little bit higher than GE, however, Siemen's income is on a general decline, while GE is on an incline.
GE Competitors:

3M
3M is the operating name for the Minnesota Mining and Manufacturing Company that was founded in 1902.
It is another American conglomerate that has businesses in many fields, including many that GE also does business in.
The company operates services in healthcare, consumer goods, electronics, worker safety, as well as many other fields.
GE is the bigger company of the two as they employ over 200,000 thousand people compared to 3M which has 80,000 employees.
3M is responsible for the production of around 55,000 products meaning their business is very diversified.
As a slightly smaller business than GE or Siemens, 3M has operations in around 65 countries but it has strong value as a brand.
3M's financials are in a very strong position and the company has been improving on its profits year on year.
3M's total assets are around $44.659 billion while GE has total assets of $253.452 billion.
This indicates that GE is the larger company but 3M is such a strong performer that makes it a significant competitor to GE.
GE Competitors:

Hitachi
Hitachi is a Japanese conglomerate that dates back to 1908 with its headquarters in Tokyo, Japan.
Like GE, Hiatahi a very varied business and has operations in an extremely wide range of industries.
Its business operations include areas of infrastructure, automatic systems, construction, digital media, and much more.
GE is well known for its research and development divisions and Hitachi is equally renowned for its research and development.
The company is responsible for some incredibly innovative products and they constantly have new products to introduce.
Hitachi is one of the most prominent brands and has been featured in Forbes, giving it an excellent presence among consumers.
The company has a focused vision that includes a high level of commitment to the environment and the societies they're associated with.
Hitachi operates in a significant amount of countries with a presence in Europe, Oceania, the UK, Asia, and America.
Hitachi is one of the highest performing GE competitors.
The company's financials are also very strong despite a downtrend in recent years.
The company has a revenue of $81.232 billion as of 2020. The operating income for the business is $6.132 billion which indicates a strong financial position.
GE's Biggest Advantage
The company's biggest advantage is differentiation and diversification.
Due to the business having many different income streams, the financials for the company remain strong.
The overall focus on research and development allows the company to keep innovating and introducing special and unique products to the market.
GE is an attractive business partner and thanks to their diversity they remain attractive to consumers.
Alongside its highly rated research and development division, the company is also well known for its focus on customer service.
They have superior product quality and an unwavering global presence.
The company also benefits from the 'American-made' motif that helps to drive loyalty among its American customer base.
GE Competitors: Final Thoughts
GE was once the world's most valuable company back in 2000.
Despite losing that title the company remains one of the largest businesses in the world.
The company operates as one of the most successful businesses in many industries.
Its brand is synonymous with quality. There is a long and storied history attached to GE and it is one of the most prominent American companies.
The company's financials are in a strong position and the operating income is on the up.
GE's main competitors are also well-known and high-performing companies.
All of GE's competitors have a diverse portfolio of business interests, many of which overlap with GE.
However, GE's competitors are active in industries that GE is not involved in so not all divisions directly compete with the company.
There are very few companies that operate the high level that GE is at so there is space for all of them.
They are all focused on innovation and continually bring new and exciting products to the market.