Sauce Labs Competitors: Who is Sauce Labs?
Sauce Labs is a cloud technology company that provides businesses with an automated website and mobile testing service.
The company was founded by John Dunham, Steven Hazel, Jason Huggins, and John Dunham in 2008.
They are considered to be one of the fastest-growing businesses in San Francisco.
Sauce Labs has posted incredible profit growth year-on-year with a 472% increase between 2012 and 2014.

The company is a Software as a Service business which is a very popular type of business model that enables them to secure recurring revenue.
They offer one-off purchases and a subscription-based model that can be paid monthly or annually at a discounted rate.
They sell their software to businesses of all sizes and have proven to be an industry leader.
Sauce Labs' Biggest Competitors
Sauce Labs faces fierce competition in its niche due to the growing number of cloud-based startups.
They have a slight edge as they have been in business for longer than most of their competitors.
However, where digital services are concerned, typically the best price wins.
Sauce Labs' software works with any type of browser and operating system, including mobile.
The company offers businesses scalability and has price plans for all sizes.
The company offers 3 standard price points.
Live, which is $19 a month, Automated which is $149 a month, and Unlimited Automated which will set clients back $298 a month.
For larger enterprises and bespoke packages, you will need to contact them directly.
Now let's take a look at the companies that challenge Sauce Labs for business.
Sauce Labs Competitors:

Lambda Test
Lambda Test is one of the newest competitors on the market having been formed in 2017 by Asad Khan.
They have had an impressive start and within just a few years are already one of the strongest competitors to Sauce Labs.
The company, also located in San Francisco, is privately held and has managed to raise $3 million in venture capital from private investors.
The biggest strength that Lambda Test has against veteran companies is the price points.
They offer a similar service to Sauce Labs but at a cheaper price which makes them particularly attractive to small businesses as well as startups.
They pose a major threat for Sauce Labs for the large-scale business market as well.
Lambda Test is viewed well by its customers for providing a user-friendly experience and a very effective test system.
Sauce Labs Competitors:

EndTest

EndTest is a Romanian company that was founded in 2016 but has expanded to have offices in San Francisco.
A presence in North America has helped the company to expand its business and compete with Sauce Labs.
Despite only 4 years of operation EndTest has gained a great reputation and is in business with many high-profile companies.
Their product allows companies to test their apps and websites on a wide range of browser and operating systems.
The real selling point for EndTest is that they offer training for the companies that use their services.
This ranges from face-to-face sessions, live online training, and a series of recorded tutorials.
EndTest has ensured they are the perfect option for companies and individuals who might be new to testing.
They also offer a basic package for free which sets them apart from the competition allowing people to try before they buy.
This offer does not have the full set of services the paid plan has but it is an excellent way to build trust and loyalty.
Sauce Labs Competitors:

Postman
Postman is one of the fastest-growing Software as a Service company out there.
They have great revenue growth thanks to a quality line of products and many clients.
The company was formed by Abhinav Asthana to solve a problem for businesses.
The company aims to streamline the web and app testing process while also facilitating the collaboration of API platforms.
Alongside its website testing platform, they also provide services to help with API development and design.
They focus on creating a streamlined network for large companies and corporations and help to manage workflow.
Sauce Labs Competitors:

TestingBot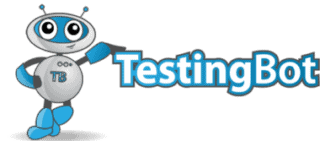 TestingBot is a software company founded in 2011 by Jochen Delabie and is based in Belgium.
They have some high-caliber clientele including the Fox Media network and online spell checker Grammarly.
Testing is a highly competitive niche, so companies need to bring something unique to the table.
TestingBot's unique selling point is that software developers can test their products on genuine devices as well as simulators.
The company also lets users integrate their work with other software tools such as Jira, Azure, and Bamboo.
TestingBot's software allows you to access over 2200 different browsers which allows users to gain valuable testing and research data.
What Is Sauce Labs' Advantage?
Sauce Labs has been in the website testing industry for a long time and has proven itself to be a capable, user-friendly experience.
They have been able to innovate and keep up with changing technologies.
Customers like Sauce Labs because it is easy to configure to their preferences and it is fast and secure.
The software works on all types of mobile phones and has backward compatibility for older operating systems.
Additionally, the company has in-depth reporting which helps businesses to compile comprehensive data.
They offer technical logs, video, charts, and graphs which are valuable to engineers to locate bugs in their websites and apps.
By using Sauce Labs' service it completely removes the need for companies to have physical computers to work through the myriad of browser and operating system combinations.
Sauce Labs Competitors: Final Thoughts
Sauce Labs may be the industry leaders but they are fending off tough competition.
Companies like Lambda Test offer the same service but at a reduced cost, making it a more attractive option for many consumers.
There are also companies like TestingBot and Potman that have unique selling points that make them stand out compared to Sauce Labs.
Competition for Sauce Labs will remain fierce as the Software as a Service business model is highly popular.
Digital products are high growth with high-profit margins so more challengers will enter the race to draw custom away from Sauce Labs.
Sauce Labs needs to maintain its identity as the industry leader and keep innovating to offer a superior service.