Follow along for the scoop on ETS and ETS competitors.
Educational Testing Service (ETS) was established in 1947 and is the leading global private nonprofit educational testing and assessment agency.
ETS's CEO and president, Walt MacDonald, has overseen the company since 2014, but Amit Sevak was selected to take over these positions in March 2022.
The corporation envisions a world where everyone can transform their lives through education.
This unwavering dedication to equity and dignity underpins everything the ETS Board of Trustees sets out to achieve.
However, in recent times, the company has faced competition from similar companies offering related and alternative services.
Below is an analysis of ETS and its competitors.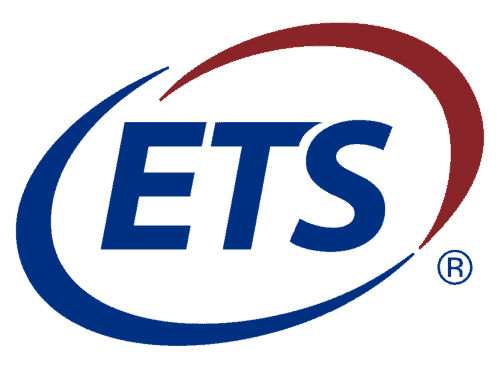 ETS's Business Strategy
ETS is a nonprofit organization in the United States.
Initially created by three other US nonprofit educational institutions, ETS was formed to take over testing activities from those institutions.
Although most of its work is not-for-profit, the business earns annual revenue by selling some of its tests.
It also provides testing services to government and corporate entities.
ETS's headquarters are in New Jersey, and it provides testing services in over 180 countries.
ETS's SWOT Analysis
Strengths
Research and Innovation
The company's professionals are enthusiastic about enhancing learning.
It works to comprehend how participants learn to develop new, more comprehensive approaches to research, assessment, and guidance.
You can find more info on its innovations through the ETS News blog.
Assessment and Learning Tools
The organization's learning and assessment instruments offer valuable insights that educators, states, and companies can use to test individuals and services.
This knowledge is critical in making choices that propel participants towards college and occupational endeavors.
Weaknesses
Due to claims that it has a monopoly on the industry, ETS must make test questions and answers available to students in some states.
Other challenges in recent years have included the inability to deliver tests effectively and allegations of potential cheating and fraud.
Opportunities
Efficient support and social service
Among the organization's fundamental principles is social responsibility.
ETS empowers societies and communities in creating opportunities for students to excel through activism, philanthropy, and the committed efforts of employee mentors.
Threats
Some activist groups are actively speaking out against the company's revenue practices and nonprofit status.
One group, Americans for Educational Testing Reform (AETR), claims the company makes too much money to warrant its nonprofit status, for instance.
The group claims ETS provides excessive compensation to board members and executives and utilizes unethical lobbying measures.
ETS Competitor Analysis
These are the main ETS Competitors: Association of Test Publishers (ATP), The College Board, and American College Test (ACT)
1) Association of Test Publishers (ATP)
The ATP organization was established in 1992 and is headquartered in Washington, DC.
The Association of Test Publishers is a well-established nonprofit trade association representing suppliers of assessments and testing instruments.
This company also offers assessment-related services such as selection, screening, qualification, registration, and educational and clinical facilities.
ATP members are committed to promoting and advancing the reputation of evaluation services and products and their societal significance and the most significant degree of excellence and corporate ethics within the test publishing sector.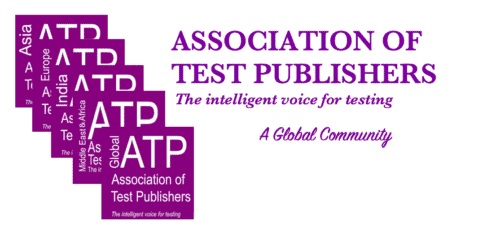 ATP Programs
Education
The organization offers its members education and development services such as publications and magazines, seminars, and annual general meetings.
Moreover, ATP facilitates a platform that encourages sharing views on testing concerns and developments across its services.
Information
Members are kept up to date on policy efforts at the State and Federal levels by ATP.
Adjustments are communicated to all participants when they arise, and the information is circulated.
Advocacy
The organization monitors statutory, judicial, and legislative agencies that deal with testing concerns regularly.
This initiative represents the organization's mission of informing the general public and regulatory bodies about the significance and vital position that professionally designed and administered assessments play in society.
Protection
The company's Security Committee is committed to analyzing and incorporating effective practices that ensure entire intellectual property and copyright protection.
This applies to both conventional pen and paper assessments as well as digital platforms.
Performance Indicators
In 2019, the organization registered total revenues amounting to $2,538,524.
This was a 3.2% increase from the previous year, while total expenses shrunk by 5.5% from the last year as ATP recorded $2,317,731 total expenditure.
Test Publishers has 3,490 fewer employees as compared to ETS.
2) The College Board
Formed as College Entrance Examination Board (CEEB) in 1899, this organization generates and oversees standardized assessments and curriculum content utilized by K-12 education and post-secondary learning institutions to enhance college preparation.
This organization has its headquarters in New York and has two principal offices, one in New York, NY, and another in Reston, VA, and six regional offices.
The organization also offers resources, services, and facilities to learners, parents, institutions, and universities in college preparation, selection and admissions, financial assistance, and retention.
College Board Programs
Advancement placement program
This program allows learners to undertake college classes and tests while still in high school.
Learners can save time and resources when pursuing a college education by gaining college credit while still in high school and skimming through beginner classes in college.
Scholastic Aptitude Test (SAT)
The SAT is a rigorous college entry test approved by every college in the United States and over 600 institutions worldwide.
It evaluates a learner's classroom abilities and knowledge essential for success in college and professional development.
Student search service
This is a voluntary service that assists colleges and scholarship schemes in identifying and contacting students who may be a good fit.
It ensures that a learner will have to waste less time looking for institutions and scholarship opportunities.
College-Level Examination Program (CLEP)
These are college-level examinations that any learner may take to gain college credit.
Learners prepared to undertake college-level content can receive credit at more than 2,900 universities and colleges in the United States.
CSS profile
CSS is a digital platform where learners submit to colleges and scholarships to qualify for financial support.
Performance Indicators
The organization made a total revenue of $1,107,897,207 in 2019, a 3.2% increase from the previous year.
Their total expenditure was $1,048,304,734 hence totaling a net profit of $58,593,478.
The college council employs 2,874 fewer staff than ETS.
3) American College Test (ACT)
The American College Testing Service (ACT) was established in 1959 and has its headquarters in Iowa City.
It is a nonprofit corporation that offers college placement assessment and professional preparation services.
Since its creation, the ACT has steadily grown in terms of test-takers.
In 2012, the ACT surpassed the SAT as the widely administered college preparation measure, with more students taking the test.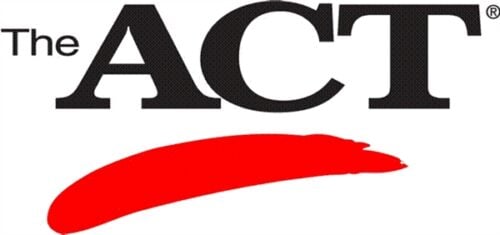 ACT Programs
ACT academy
It is a free digital learning platform that provides exam preparation tools to assist students in mastering the skills required to enhance their ACT performance and excel in college.
Moreover, ACT academy is tailored to quickly and efficiently integrate with the current learning management framework.
ACT Aspire
ACT Aspire is an immersive assessment framework for students between 3rd and 10th grades that presents rich and detailed insights into the individual's success.
This helps students prepare for college and career development.
ACT online prep
ACT Prep is a digital preparation framework developed from the bottom up to prepare students for the ACT.
This platform is systematically designed to accurately assess students' strengths and produce the most appropriate study guide.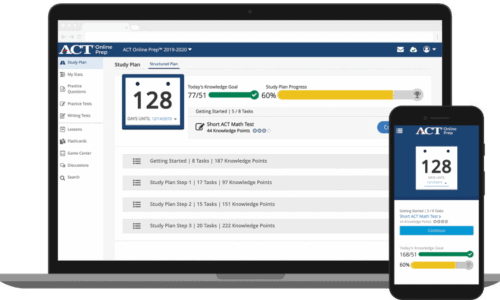 ACT WorkKeys
This test assesses an individual's expertise in a range of professional abilities, allowing them to identify technical strengths and weaknesses.
Since ACT WorkKeys is intended to be relevant across a wide range of career areas, there is no particular category of specialists who should undertake these assessments.
Performance Indicators
ACT recorded a revenue of $303,301,198 in 2019.
How ETS Stands Out Against Its Competitors
ETS is entrenched as the leader of standardized tests throughout the US.
It is also the established entity for other important tests worldwide, such as English as a Foreign Language and English for International Communication.
In addition to educational testing, ETS provides valuable scientific data used in psychology, education, and statistics.
ETS Competitors Analysis: Final Words
The assessment and testing market is growing significantly, and this expansion trend will continue to accelerate in the forthcoming years due to the constant growth in yearly turnover.
Over the past decade, the testing industry has grown from a marginal nonprofit academic sector to a large market with emerging competitors.
Even though ETS is the world's largest testing corporation, other entrants into this market have a significant share in revenues and clients.
This owes to the quality and efficiency that significant players in the sector maintain.
Moreover, the testing market has minimal entry barriers, resulting in a relatively fragmented market.
ETS Analysis FAQs
Is ETS Part of College Board?
The College Board owns The Scholastic Aptitude/Assessment Test (SAT).
It turned over the management of that test to ETS for graduating high school students.
What Is ETS Research?
ETS research is the scientific arm of the company.
Within this program, specialists focus on research related to education, cognitive reasoning, psychology, and related fields.
What Tests Do ETS Offer?
ETS manages and offers a wide variety of tests.
The most notable tests offered include the SAT, The Praxis test, and several English Language tests including TOEFL and TOEIC.
Other tests offered by ETS include high school exit exams, k-12 standardized testing, and CLEP exams.