Ikea competitors range from furniture retailers to home improvement companies.
With many of us spending more time at home than ever before, the demand for furniture and home decor has increased substantially.
As we each cozy up in our homes and make our nest just how we like it, the furniture retail sector has seen a boom in sales.
How much time have you spent flipping through magazines, pinning home decor design ideas, and salivating at those home renovation shows?
You know what you like, and you know your style.
Are you more modern or boho?
Contemporary or timeless?
What is your budget?
With all of these questions, choosing where to shop can be difficult.
Do we opt to browse online retailer options only or prefer to see furniture in person before we purchase?
There are endless options available more than ever to consumers to find the perfect home furnishings, regardless of budget or style.
One of the top household names in home furniture is Ikea, the international sleek European style at surprisingly affordable prices.
Ikea SWOT Analysis
Ikea was founded in 1943 in the Netherlands, beginning as a mail-order catalog.
With over 211,000 employees, Ikea generates annual revenue of over $44 billion.
Strengths
Ikea has a substantial international reach and appeal.
It provides stylish, modern looks at surprisingly low prices.
Shipping costs are significantly minimized due to the flat packing of ready-to-assemble furniture.
Customers purchase furniture to assemble at home, cutting down on labor costs.
Ikea designs its products to be the most cost-effective based on the number of materials and how it is treated.
Ikea's price for its furniture is unmatched by its competitors.
Its warehouse-style stores offer infinite inspiration with plenty of styled rooms to help customers visualize furniture products and home accessories for their own space.
The Ikea name and signature minimalistic design is an easily recognizable household brand.
Weaknesses
Ikea has a limited number of physical stores in the United States.
The affordable price of some products comes at a cost of quality.
Some low-quality furniture has hurt the reputation of this retail giant.
Competition is fierce in the furniture market, particularly because of the extensive range of online furniture retailers.
Opportunities
Ikea has an opportunity to expand from its indoor and outdoor furniture offerings.
Aside from kitchen furniture, bedroom furniture, and office furniture, it has room to expand into other household products and technology.
Adding smart home appliances and kitchen appliances may help it compete with top Ikea competitors.
As the company offers more items online it stands a strong chance of competing with the largest furniture manufacturer, Ashley Furniture Industries.
Threats
Ikea's largest threat is frankly competition.
Walmart is one retail company that is an up-and-coming Ikea competitor due to its Walmart Furniture product line.
This top Ikea competitor offers kid's furniture, living room furniture, dining room furniture, and decor items online and in physical locations.
Other competition includes home improvement stores, such as those selling kitchen cabinets and restoration hardware, often at lower prices.
Ikea's Biggest Competitors
So how do Ikea's competitors stack up against this popular furniture retailer?
Ikea's top three competitors are Wayfair, Ashley HomeStore, and Williams Sonoma.
These home furniture stores are alternatives to Ikea for customers looking for a different style than the minimalist, Scandinavian style signature to Ikea.
Ikea's biggest competitors cannot compete with its price point.
However, Ikea alternatives provide more style variety, such as farmhouse chic, bohemian, or eclectic.
Ikea Competitors: Wayfair
Wayfair is an e-commerce furniture company founded in 2012, producing an average of $9.5 billion in annual revenue, and employs over 15,000 employees.
Wayfair's virtual company connects over 11,000 suppliers internationally to sell affordable home goods and furniture.
With such a large reach, Wayfair gives its customer the most variety to choose from.
Customers are bound to find a statement piece that perfectly suits their style.
A user-friendly website, excellent customer service, and free shipping give Wayfair the competitive advantage as a virtual company.
Customers cannot visit a showroom and look at pieces in person like traditional furniture shopping.
However, the dedicated online community of reviews and seemingly endless varieties and choices to choose from open the home decor shopper to an entirely new world.
Wayfair's variety does not stop with the amount of furniture and suppliers.
It offers both affordable and luxury home decor items, looking to serve as many different styles and budgets as possible.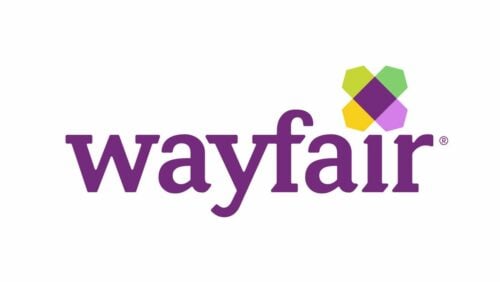 Ikea Competitors: Ashley Furniture
Ashley Furniture was founded in 1975 in Wisconsin.
Ashley Furniture sets itself apart as the only furniture store that delivers products within two days.
It has over 5,000 employees and earns nearly $5 billion in annual revenue.
Ashley Furniture, and its affiliate Ashley HomeStore, caters to those that want quality furniture at budget prices.
Its showrooms allow customers to fully immerse themselves in inspiring spaces showcasing Ashley Furniture's 3D-printed products — which also cuts down on production cost and time.
Ashley Furniture offers a variety of styles of furniture, from classic, contemporary, or shabby-chic, and these styles can be experienced in showrooms in any of their 600 stores.

Ikea Competitors: Williams Sonoma
Williams Sonoma was founded in 1956 and is headquartered in San Francisco.
It seeks to serve all aspects of home life with its diverse brands, including Pottery Barn, Pottery Barn Kids, and Williams Sonoma Home.
With over 28,000 employees, Williams Sonoma generates annual revenue of over $5 billion.
Williams Sonoma is a trusted, quality household name, upheld by its reputation of consistently good quality products and unmatched branding.
Its modern, striking style and reputable guaranteed quality offer its customers furniture pieces that emphasize fair trade, organic, hand-craftmanship.
This quality comes with a steeper price tag.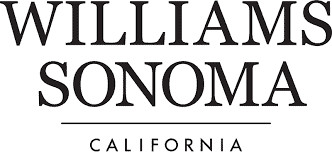 Ikea's Biggest Competitors: Final Thoughts
Ikea's biggest competitors include Wayfair, Ashley Furniture, and Williams Sonoma.
Each of these furniture and home goods companies vary in style, price, and shopping experience.
Wayfair is an e-commerce company, therefore there aren't any locations or showrooms that would allow a customer to see items in person.
However, it offers the biggest variety of furniture options since it connects with suppliers internationally.
Wayfair is best for those looking for that special, unique statement piece or who like having a lot of choices.
Ashley Furniture is the trusted, kind Midwestern neighbor that seems to have a timeless quality about them.
It offers in-person and online shopping experiences, allowing customers to look around or have their product delivered within two days.
Ashley Furniture promises quality furniture at budget prices.
Williams Sonoma brings an air of sophistication and quality with its name.
The home goods, such as cookware or small appliances, guarantee the high standard of quality Williams Sonoma is known for.
Ikea serves to be the home furniture store that emphasizes what they call "democratic design," as in a design that is accessible to everyone.
With the democratic design, Ikea's furniture and products are ridiculously affordable and stylish.
Also, Ikea's emphasis on using materials efficiently and minimalist design allow for an infinite number of compatible combinations and variations.
Ikea's minimalist, versatile product designs are the reason for a loyal fanbase of "Ikea Hackers," those that customize their Ikea furniture with simple DIY upgrades, creating a true one-of-a-kind piece from an otherwise mass-produced generic furniture item.
No matter the budget, style, or location, each home can be furnished as uniquely as the individuals within the homes themselves.
Ikea Competitors FAQs
What Companies Are Similar to Ikea?
Companies Similar to Ikea include Wayfair, Ashley HomeStore, and Williams Sonoma.
Other retailers offer similar products while serving a larger market.
These companies include retailers such as Walmart, and home improvement stores such as Home Depot.
How Is Ikea Different from Its Competitors?
Ikea stores are much larger than most of its competitors.
The company offers minimalistic, modern designs instead of multiple styles.
Ikea focuses on providing inexpensive furniture that customers assemble themselves.
Why Is Ikea More Successful Than Its Competitors?
Ikea has built strong brand loyalty among its customers.
It offers furniture and decor items within a narrow style preference, helping it to minimize costs.
The assemble-it-yourself approach to furniture also helps the company offer a wide range of product options.