Wayfair is a popular e-commerce company that primarily sells home goods and furniture.
The company was founded by Steve Conine and Niraj Shah in 2002 and employs around 17,000 people internationally.
Wayfair is available in several markets worldwide including North America and Europe.
The company is one of the most successful e-commerce stores in America with over 75 million website visits per month.
So, who are the top Wayfair competitors? Read on to find out.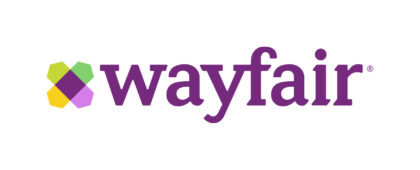 Wayfair is listed on the New York Stock Exchange under its ticker, W.
In 2020 the company reported total revenues of $14.145 billion and an operating income of $360.35 million.
Wayfair is growing rapidly and has become a leading e-commerce storefront in a relatively short space of time.
Alongside its main website Wayfair.com, the company operates the following store's Joss and Main, Perigold, AllModern, and Birch Lane.
The company is based in Boston, Massachusetts, and has offices and fulfillment centers in the United Kingdom, Germany, Ireland, and Canada.
Wayfair Biggest Competitors and Alternatives
The bulk of Wayfair's revenue is driven through its e-commerce stores and dropshipping.
Dropshipping is applied when a business does not store the stock it sells.
Businesses and independent sellers can sign up to sell on Wayfair.
They can offer to ship directly from their warehouse with Wayfair acting as the middleman.
Wayfair also has its fulfillment centers where goods can be sent and stored, similar to Fulfilment By Amazon.
Wayfair focuses on the home decor and furniture niche which is why it has been able to grow so rapidly.
It's never tried to compete with Amazon head-on by selling goods of all kinds.
Instead, Wayfair has been able to build up a reputation over time for a good range of furniture and better pricing.
Because it's an e-commerce store its overheads are limited and it can price things cheaper than traditional stores.
Now let's take a look at some companies that are Wayfair competitors and alternatives:
Amazon – The world's largest e-commerce storefront.

IKEA – The Swedish furniture company, largest in the world.

eBay – Home to a wide variety of dropshipping businesses.
Wayfair Competitors: Amazon
The biggest Wayfair competitor is the industry leader, Amazon.
The company is so far ahead of the competition that it is hard to imagine anyone posing a real threat to them.
Wayfair is significantly smaller than Amazon but they put up a tough fight for the market share of furnishings and home goods.
Amazon's business covers most types of retail sales but Wayfair stands out thanks to its more focused niche.
The Wayfair website is more modern and sleek compared to Amazon's more dated and tired-looking interface.
Amazon has rarely shaken things up when it comes to the look of the website.
However, there is a sense of familiarity with Amazon's website since it has been around for a long time.
Wayfair is a strong competitor for the home goods market and is likely on Amazon's list of companies to watch.
Amazon remains in a very strong financial position with its total revenue for 2020 being $386.064 billion.
Amazon is listed on Nasdaq under the ticker symbol AMZN.
Wayfair Competitors: IKEA
IKEA is the company to beat when it comes to home furniture and goods.
They have a reputation for fair prices, high-quality goods, and easy to assemble furniture.
IKEA is a Swedish company that offers a wide range of furniture online and through its stores.
The company was founded in 1943 and became the world's largest furniture seller in 2008.
There are over 400 stores worldwide and despite having a smaller footprint than its competitors, IKEA outsells everyone.
The company reported revenue of $45.4 billion in 2019 thanks in part to its online store.
IKEA offers premium quality at budget prices which have made it an attractive store for consumers.
Wayfair has commissioned its own range of furniture to help compete more directly with IKEA.
As well as offering a dropshipping service to manufacturers, Wayfair signs exclusivity deals.
However, IKEA has the proven experience of delivering easy to assembly products which helps it to maintain its top position.
Wayfair Competitors: eBay
eBay is one of the first e-commerce companies in the world and is still a major player to this day.
The company was founded in 1995 by Pierre Omidyar and has become a hotbed for drop shipping businesses.
Although Amazon has since outpaced eBay in terms of growth, the company is listed on the Fortune 500 list.
Unlike Wayfair, eBay is not specific about what it sells, it allows businesses and independent sellers to sell a wide range of items.
Originally the site had a focus on auctions where the highest bidder wins. Nowadays consumers can list items for sale at a specific price.
eBay is listed on Nasdaq under the ticker symbol EBAY. The company reported total revenue of $10.8 billion.
The operating income for the business was $2.321 billion in 2019.
Wayfair and eBay are of a similar size in terms of revenue but Wayfair is outpacing eBay thanks to its reputation and choice to niche down.
Wayfair's Advantage
Wayfair has a competitive advantage by having a dropshipping operating model.
This reduces the company's overheads and allows them to spend extra on marketing.
Since Wayfair allows companies to sell products through their website they're able to offer customers a wide selection at a competitive price.
The company's decision to focus on one niche works in its favor as well.
Nobody can be another Amazon, and consumers don't really want another one either.
By having a niche, the company can plan its marketing more strategically.
This way there are less wasted advertisement dollars since they can target people interested in home goods specifically.
Wayfair Competitors and Alternatives: Final Thoughts
The company has grown rapidly over recent years and is biting on the heels of IKEA for the top home furniture retailer.
Wayfair has developed its brand and is now a well-known online company.
The company looks to the Amazon playbook for inspiration on how to beat its competitors.
They've already begun to outpace eBay so other online stores will be watching closely.