Some investors are looking for ways to enter into Dairy Queen stock. But is the quick service restaurant even listed on the securities market? What's the best way to get some of that delicious ice cream business? We answer all of these questions in the article below.
Can You Buy Dairy Queen Stock?
Dairy Queen stock is unavailable to buy or sell on any exchange.
Furthermore, it is not even an independent business.
Instead, the firm is a part of Berkshire Hathaway, a large multinational holding company.
Interested traders can buy shares of the parent firm, which is already listed.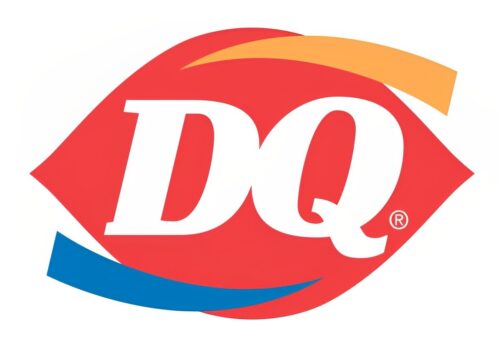 However, Berkshire is a diversified group, and Dairy Queen is just a small part of it.
Therefore, buying its stock will not give all the benefits of investing directly in the ice cream business.
For traders who would like to own a part of the fast food chain, there might be another way.
We will discuss this option and share much information regarding Dairy Queen and its business below.
About the Company
Dairy Queen is best known for its superb soft-serve ice cream, especially its "Blizzard."
For those unaware, this is cookies, brownies, and candies mixed with ice cream to make one fantastic treat.
Dairy Queen is also one of the oldest fast-food restaurants in America.
The company was born in 1940 in Bloomington, Minnesota. However, the formula for DQ's iconic ice creams dates back to 1938.
John Fremont "J.F." "Grandpa" McCullough and his son Alex were the ones who first came up with it.
They convinced their friend, Sherb Noble, to introduce it as a dessert in his Kansas store.
On the first day, 1,600 soft serve cones sold in under two hours!
After this tremendous success, the three decided to go into business together.
Thus was born the first Dairy Queen.
Since then, this iconic ice cream brand has expanded across several locations, mainly using the franchisee model.
A new entity called International Dairy Queen (IDQ) was created in 1962.
It became the parent company of the firm and expanded its business outside America.
IDQ acquired Orange Julius in 1987.
Currently, the QSR operates out of more than 7,000 locations spread across 20+ countries.
Who Owns the Company?
In 1998, Berkshire Hathaway acquired IDQ.
Thus, it gained full ownership of Dairy Queen.
This is a diversified multinational holding firm headed by legendary investor Warren Buffet.
Apart from Dairy Queen, it also owns major brands like Fruit of the Loom, Duracell, and GEICO.
With a significant stake in international giants like Coca-Cola, American Express, Apple, and Bank of America, it is a very powerful firm.
How Much Is the Company Worth?
Per some estimates, Dairy Queen had a revenue of about $3.9 bn in 2021.
Other major QSR businesses, like Restaurant Brands International (NYSE: QSR), are typically priced at a 20X P/E multiple.
Applying the same, DQ would be worth about $79 bn.
However, please note that all of this is speculation.
Since the firm is not listed and does not share its financial statements separately, it is impossible to estimate its net worth independent of Berkshire.
Revenue
As mentioned earlier, the estimated revenues of the chain were around US $3.9 bn in 2021.
Its parent company, Berkshire Hathaway, reported sales of about $276.1 bn in the same year.
From these numbers, it appears that Dairy Queen contributes just 1.5% to its parent firm's sales.
This is an important point that we will discuss later.
It means Berkshire Hathaway's stock price might not closely correlate with the ice cream brand's performance.
Dairy Queen IPO Date
As explained earlier, this firm is wholly owned by Berkshire Hathaway.
It is unlikely that it will have an IPO at any point in the near future.
Neither has there been any statements to this effect from its management nor has Berkshire Hathaway indicated something like it.
Dairy Queen Ticker Symbol
There is no ticker for Dairy Queen. It is currently not available for trade on any stock market.
To get a symbol, it would first have to file for an S-10 form with the securities and exchange commission.
If it does happen, the firm might choose one of these options:
DQN

BHDQ

DQUN
These are all just speculations, however. Tickers are chosen based on various factors, and it is hard to judge how Dairy Queen might choose.
Stock Price
Since Dairy Queen stocks do not trade anywhere, there is no price assigned to them either.
As a hypothetical exercise, we looked at some of the firm's competitors.
This could help to get a clue about what DQ might choose to list if it ever decided to take the plunge for an IPO.
There seems to be a general range between $50 – $200 in which most QSR stocks operate.
This could potentially be used as a starting point for Dairy Queen as well.
Again, there is no way to tell what the price would be.
Listing prices are decided based on a complex process that involves many factors.
It is something best left to investment banks.
How to Invest in Dairy Queen?
Berkshire Hathaway wholly owns the business, so the usual option of buying its stocks does not exist.
Folks interested might look at putting their money in the parent company's shares instead.
However, as mentioned earlier, Dairy Queen is a small part of this huge company as it has stakes in many other businesses.
Therefore, it is unlikely that there would be a significant influence of QSR's business performance on its stock price.
Folks who buy Berkshire's securities may not get the benefit they expect from Dairy Queen stock.
But, it is possible to put your money directly into the ice cream company through another route – becoming a franchisee.
Let's explore these two options in more detail below.
Investing In Berkshire Hathaway
You can buy Berkshire Hathaway stock through either of these two tickers: NYSE: BRK.A & NYSE: BRK.B.
The former was trading at $4,59,375 (no, that's not a typo) at the close of the day on 23rd February.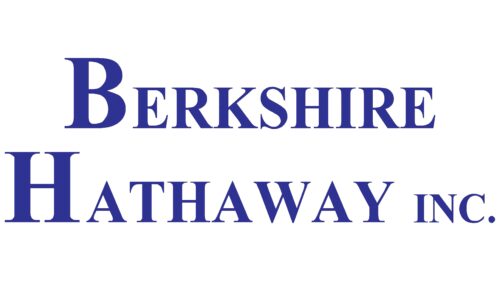 The second one is a class B stock with lower voting rights.
Its current price is slightly above $300.
Becoming a Franchisee
Dairy Queen primarily operates its business through franchisees.
In 2021, it reportedly had 7,150 outlets across the US, Canada, and over 25 other countries.
Investors convinced of its future might consider taking up one of these opportunities directly.
There are three options that the QSR offers:
Dairy Queen Grill and Chill (Full menu, standard restaurant)

Dairy Queen Treat (Limited menu, smaller sized)

Texas DQ Restaurant (Texas country food menu outlet)
Among these, the first one is the most common.
The initial investment in the business is estimated to be about $1.45 mn to $2.45 mn.
Most of the cost can be attributed to construction and setup expenditures.
There is also a refundable franchisee fee of about $45,000.
Moreover, Dairy Queen signs an agreement with the investor.
It has several rules regarding store build-out, what items can be sold, software, and more.
DQ also conducts a training program that requires several hours of onsite and classroom learning.
As per estimates from Vetted Business, franchisee sales, on average, are around $1.5 mn per year.
It would need about 11 years to recoup the initial investment assuming a 15% gross margin.
Competitors You Can Invest In
The fast-food restaurant business has many other promising chains that might interest investors.
Here are some of the listed stocks in the restaurant industry that are competitors to DQ.
Restaurant Brands International (NYSE: QSR)
We mentioned Restaurant Brands International earlier.
As the owner of Tim Hortons, Firehouse Subs, Popeyes, and the recently acquired Burger King, this company is one of the largest operators in the QSR segment.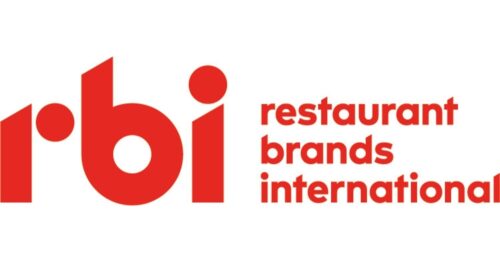 As per financial reports, the firm grew 13.8% in revenues and 4.5% in net profits in 2021.
It also added 1,200 new outlets in the year, growing its vast chain of fast-food joints.
McDonald's (NYSE: MCD)
Who hasn't heard of the largest fast food chain in the world – McDonald's?
Operating out of 38,000 locations in more than 100 countries, the burger behemoth has a size matched by only a few others.
In FY 2021, the firm achieved nearly $23.2 bn in revenues.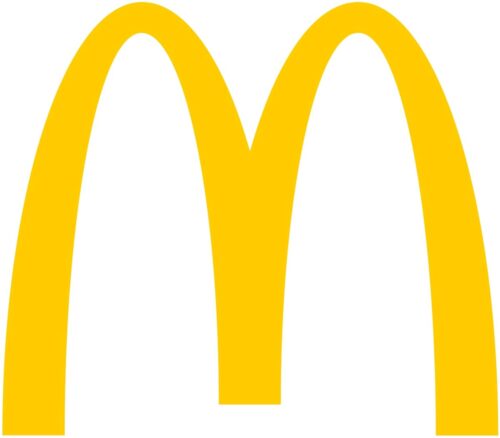 Their growth was also quite impressive. McDonald's saw a 13.8% increase in sales over the previous year.
In recent reports, the QSR has been aggressively pushing its online sales model.
As per the guidance offered, this is expected to become an engine of growth for them.
Jack in the Box (NASDAQ: JACK)
Jack in the Box is ranked fifth among the largest quick-service restaurants in the US.
The firm recently acquired Del Taco, adding Mexican food to its portfolio.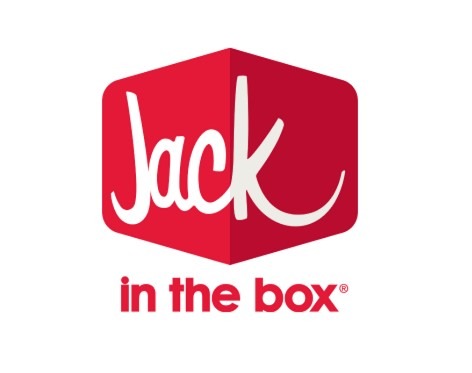 In 2021, it reported revenues of $950 mn, about 0.9% more than the previous year.
Shake Shack (NYSE: SHAK)
Shake Shack is the irreverent upstart among the crowd of biggies in the fast food business.
Born in 2001, the firm is relatively new to the game.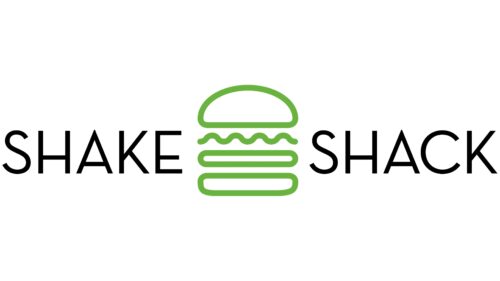 Yet, its growth numbers show why it is fast becoming a significant force in the business.
With a 41.5% sales increase in 2021, this QSR also made a solid operating profit of 16% and EBITDA margins of 7.6%.
Wait for a Dairy Queen Stock IPO or No?
It is unlikely that Dairy Queen will be listed for an IPO any time soon.
There has been no such indication from the firm or its parent company.
However, if it happens, the listing certainly has the potential to create a "blizzard" in the stock market.
With estimated revenues in the range of $4 bn and a strong brand reputation, Dairy Queen would undoubtedly be an IPO to watch out for.
However, given that we have no authentic information about its profitability or earnings, there is no way to advise whether folks should hold out for it.
Final Thoughts
Dairy Queen is not publicly listed, so there is no option to own its stock directly.
The QSR is a subsidiary of Berkshire Hathaway, a large multinational holding firm.
Folks who want to invest in the business can buy the parent company's securities instead.
The parent company is listed on the NYSE under two tickers: NYSE: BRK.A & NYSE: BRK.B.
Apart from this, another option is to take a franchisee with Dairy Queen.
This allows traders to be connected with the business and benefit from how it grows.
Lastly, it is unlikely that this firm will do an IPO in the next few years. There is no such indication from any quarter.
Holding out for the offering might not be a great idea.
Instead, traders can look at several competitors already trading on the stock exchanges.