Follow along for a full breakdown of Buc-ee's stock.
Buc-ee's is a US-based convenience store/gas station company that's gained a cult following for its wide variety of products, clean bathrooms, and exceptional customer service.
Because of Buc-ee's runaway success, many investors want to add Bucees stock to their portfolio.
If you ask people about their favorite pit stop in the South, you'll likely hear about Buc-ee's.
With its vast assortment of products, food, and top-tier customer service, Buc-ee's has become a significant player in the convenience store/gas station industry.
But can you buy Buc-ee's stock?
Keep reading to learn more about the company, whether you can buy Buc-ee's stock, and some competitors that might be worth investing in.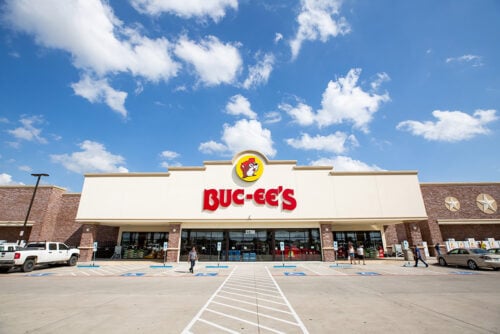 What Is Buc-ee's?
Buc-ee's is a southern chain of convenience stores that has been making waves.
In fact, in its market, many consider the company to be a top contender for the best gas station.
This is why you see Buc-ee's bumper stickers and car magnets adorn vehicles of all types in the South.
Buc-ee's started in Texas in 1982 and was founded by Don Wasek and Arch "Beaver" Aplin III.
The company's headquarters are located in Lake Jackson, Texas, near the original site in Clute.
Unsurprisingly, the first location is still open, and it's considered a landmark by Buc-ee's fans.
Buc-ee's is more than just your typical gas station or convenience store.
The chain refers to its locations as "travel centers," similar to truck stops.
While the company focuses on the convenience aspect of a typical store, it expands on it by offering a large volume of items and excellent customer service.
So Buc-ee's locations seem more like full-fledged grocery stores than convenience stores.
Buc-ee's fans appreciate the clean and brightly lit sections which include maps and other travel information, as well as the extensive range of goods available.
It's also famous for the sheer number of gas pumps at each location.
Another major draw for travelers is that Buc-ee's is family-friendly and ready to supply your road trip at a moment's notice.
The company also has a charming beaver mascot, which is based on the founder's childhood nickname.
Another one of the Buc-ee's draws is its car wash membership.
The membership provides unlimited access to the car wash at any Buc-ee's for a month.
In 2012, Buc-ee's opened a new location in New Braunfels, Texas.
It won the title of the world's largest convenience store.
The location is a 68,000 square foot installation, and it's the largest of its kind in terms of square footage alone.
The world record-holding location has 120 gas pumps, offering all types of gas, including unleaded, diesel, and ethanol-free.
Since 2016, Buc-ee's has been making moves to expand beyond its home state of Texas.
The company's desire to grow has been slowed by the Covid-19 pandemic, but only one announced site located in North Carolina has been shelved.
This wasn't done due to the pandemic but because locals were concerned about the site's impact on the environment.
Buc-ee's was kind enough to respect their wishes.
And it's this community-first approach that has driven such a dedicated following for the company.
As of June‌ 2023, Buc-ee's has locations in Texas, Alabama, Florida, and Georgia.
It will soon be breaking ground on locations in Kentucky, Mississippi, Tennessee, and South Carolina.
All of these locations have high hopes, and the jobs being created by Buc-ee's are hot topics in the news.
Buc-ee's is well-known and highly regarded for its fair and kind treatment of employees.
In fact, there are numerous guides on how to land a job with the company because it is so popular with current and past staff.
This says a lot about the Buc-ee's as a whole and its business model.
Who Owns Buc-ee's?
Buc-ee's is still owned by the original founders, Don Wasek and Arch Aplin III.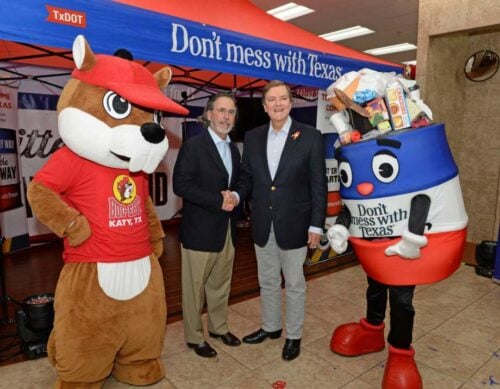 They have held and run the company since its original founding in 1982.
The partners have not indicated any intention of selling the company, and they are still the head of all expansions at this time.
How Much is Buc-ee's Worth?
According to Buc-ee's founders, the company is worth $500 million.
It has established locations in four states and is in the process of expanding out to five others.
What is Buc-ee's Revenue?
As a privately held company, there are no official revenue reports that can be confirmed.
In 2016, Forbes reported Buc-ee's revenue at $275 million.
It's reasonable to assume that number is much higher now, particularly due to the company's growing popularity and expansion.
Why Is Buc-ee's Successful?
Buc-ee's is successful for several reasons.
First, the company isn't a chain with countless locations littered about the States.
Buc-ee's only has 40 locations at the time of writing this article.
So while Buc-ee's is moving to other states, the company is doing so in a much more conservative manner.
Many customers prefer this approach, allowing the company to create new locations while maintaining a small company feel.
Buc-ee's locations are also strategically positioned.
Buc-ee's locations are placed on or near a major highway, about an hour outside major cities.
Its stores are the last stop for people leaving the city or the first stop for people entering it.
With smart decisions like this, it's no wonder that the company recently earned over $500 million in revenue.
Can You Buy Buc-ee's Stock?
Buc-ee's stock is not currently available for purchase, as it's a privately owned company.
So far, there are no current plans to take the company public.
If the company ever plans on announcing an initial public offering (IPO), it will likely share the news through its website.
Buc-ee's IPO Date
While the company remains privately owned, there can be no IPO date.
An IPO date is announced to the general public when a company files paperwork with the SEC.
This paperwork will detail the IPO plans and let investors know when the IPO date is scheduled.
Buc-ee's Stock Symbol
Buc-ee's stock symbol does not yet exist because they haven't filed for an IPO.
Private companies do not have stock ticker symbols.
However, it's fun to imagine what Buc-ee's stock symbol might be, and potential symbols include BUCK and BUCE.
Buc-ee's Stock Price
When the company goes public, Buc-ee's stock price will be calculated based on a number of variables.
Two important variables include Buc-ee's revenue and the number of stock shares being offered.
If the stock price of Buc-ee's competitors is any indication, it will sell for $75-$200 per share.
Buc-ee's Competitors You Can Invest In
With Buc-ee's choosing to remain a private company, you may be looking for some of its competitors to invest in.
Here are some similar stocks that may interest you.
Casey's General Stores (NASDAQ: CASY)
Another popular convenience store chain, Casey's General Stores is a stock that would be comparable to Buc-ee's.
The chain is located in the Midwest and Southern U.S. and has over 2,000 stores.
The company has locations in 16 states and has been around since 1959.
Casey's growth was exponential from the 1970s to the 1990s.
As of 2019, the company saw nearly $10 billion in revenue.
This makes it a major player in the gas station and convenience store industry.
Casey's stock has shown steady growth over the last five years, so its shares could be an excellent buy-and-hold investment.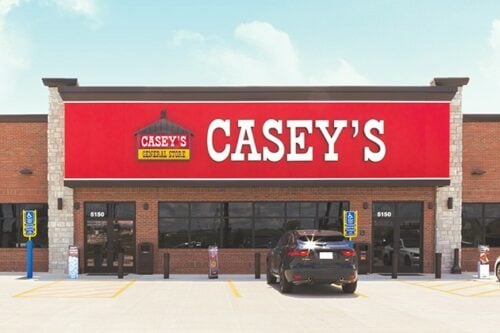 TravelCenters of America, Inc. (NASDAQ: TA)
TravelCenters of America is the largest publicly traded truck stop in the country.
The company is a full-service truck stop, meaning that it houses fueling stations, restaurants, and facilities for use by the public.
This makes TravelCenters similar to Buc-ee's, but it's more focused on serving the trucking industry than it is for casual travelers.
The company operates in 44 states within the US.
TravelCenters also has a Canadian location, making it an international option for investing.
As of 2021, the company has nearly 20,000 employees.
In 2019, TravelCenters reported $6.1 billion in revenue, which is pretty impressive.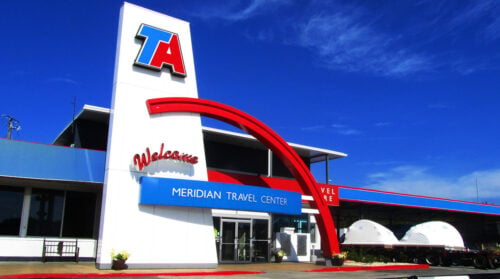 Marathon Petroleum Corp. (NYSE: MPC)
Marathon is a petroleum refining company.
In addition to refining fuel, the company also markets and distributes refined gasoline.
Marathon has many branded gas stations across the country, but its real money is made by refining oil and fuel.
This makes the company a supplier and a distributor, strengthening its position in the market.
Marathon owns 16 individual refineries in the U.S., and it's capable of refining 3 billion barrels of oil a day.
The company is in the top-200 largest publicly traded companies in the world.
Investing in Marathon could be a solid bet if you're looking to put your money into the gasoline and convenience store industry.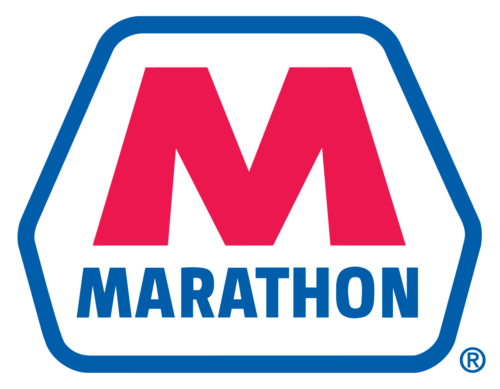 Should You Buy Buc-ee's Stock if It Goes Public?
Buc-ee's has reached a notable level of popularity among travelers that keeps them coming back.
With locations popping up around America, you can be sure that Buc-ee's growth will continue at a steady rate.
Given its solid earnings, room for growth, and dedicated customer base, Buc-ee's stock could be a worthwhile investment — if the company ever goes public.
That being said, Buc-ee's owners have made it clear that the company doesn't intend to go public any time soon.
However, if the company does offer an IPO, you still need to do your due diligence to decide if its stock fits your portfolio and investment goals.
Buc-ee's Stock: Final Thoughts
Buc-ee's has been growing steadily for many years and shows no signs of stopping.
The company has a loyal customer base, which is one of the reasons it's taken the convenience store industry by storm.
Also, it's no surprise that the Buc-ee's is flourishing, given its unique approach and smart positioning strategy.
Buc-ee's decision to remain privately owned makes sense, as it's staying true to the business model that has worked for so long.
But, if Buc-ee's decides to go public, it could be a worthy addition to your portfolio.
Buc-ee's Stock FAQ
Buc-ee's, sometimes misspelled as Bucees or Bucky's, has a devoted following in and around its home state of Texas.
Whether you love it for the sheer magnitude of selection of road trip food or its famously clean bathrooms, we get many common questions about the company and its stock.
Here are our answers to the most frequently asked questions about Buc-ee's stock.
How Do I Buy Buc-ee's stock?
Buc-ee's does not have a stock symbol because it is not publicly traded.
If it did have a stock symbol, something along the lines of BUCEE would be an excellent ticker.
Is Buc-ee's a Private Company?
Buc-ee's is a private company owned by Don Wasek and Arch "Beaver" Aplin.
The company's website clearly outlines that its owners have no intention of selling or going public.
How Much Is Buc-ee's Net Worth?
Buc-ee's has annual revenues totaling around $500 million, so the company is worth quite a lot.
The company reports these figures, and since its records are private, they cannot be verified.
With the success and expansion of the company, it's easy to believe these numbers are accurate.
What Is Buc-ee's Largest Store?
Bu-cee's' largest store is its New Braunfels store in Texas.
Clocking in at an astounding 66,335 square feet, it has earned a world record for largest convenience store.
Is Buc-ee's American Owned?
Yes, the company was founded by Texas natives Don Wasek and Arch Aplin.
Aplin is an Aggie and Texas A&M graduate.
Who Owns Buc-ee's in Texas?
Buc-ee's was started in Texas, and its headquarters are in Lake Jackson, Texas.
The owners of Buc-ee's in Texas are the same owners of Buc-ee's everywhere in the country: Wasek and Aplin.