As the world's largest furniture retailer for nearly 15 years, investors want to own shares of IKEA stock.
The Swedish furniture company is known worldwide for its do-it-yourself furniture, meatballs, and iconic stores.
The company's growth, popularity, and design style will keep it around long into the future.
But can you buy IKEA stock?
Keep reading for everything you need to know!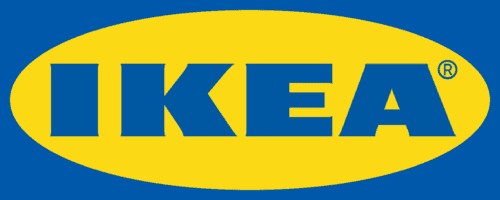 What is IKEA?
IKEA is first and foremost a furniture store.
It is well-known for its modernist furniture designs, affordable household products, and (in the US) its cafeteria and restaurant-quality food options.
Most major cities have a local store that serves them and the surrounding smaller towns.
IKEA continuously researches and innovates, priding itself on efficiency and high service standards.
However, it's essential to understand that IKEA didn't start as the giant it has become.
The company arose from humble beginnings.
Founded in 1943 by Ingvar Kamprad, IKEA started as a small mail-order business in Älmhult, Sweden.
Initially, the business sold small goods, such as pens, wallets, and picture frames.
Within five years, the small company's success influenced it to move to larger products and began carrying furniture.
Due to the difficulty in reaching potential customers, IKEA developed the first IKEA catalog in 1951.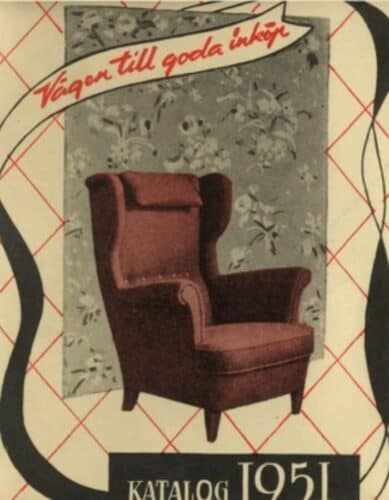 Ingvar's goal had become making beautiful furniture affordable to anyone who wanted to buy it.
Shortly after the success of the IKEA catalog, Ingvar opened the first IKEA store in Älmhult in 1958.
The original IKEA showroom was necessary due to the public's skepticism of IKEA's low prices.
Many believed that the furniture had to be low-quality due to the pricing listed.
Ingvar responded to this skepticism by showing them just how high-quality the furniture was in person.
After visiting the company's showrooms, customers were sold on IKEA's high-quality offerings, and the business began experiencing even more growth.
The success of the first showroom and IKEA store caused the success of IKEA to skyrocket, and within the next ten years, a new store opened every few years.
IKEA opened stores in Norway in 1963, Denmark in 1969, and later Canada and the US.
IKEA now has stores in 60 countries.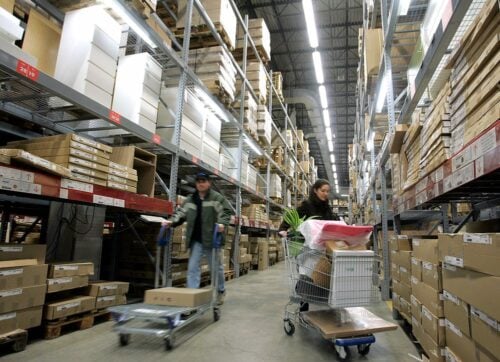 True to form, IKEA stores have innovated further than just a do-it-yourself shopping experience.
All stores also include a restaurant or cafe that sells Swedish prepared food and local favorites, like poutine in Canada.
In many cases, the foodservice portions of IKEA stores do quite well, accounting for 5% of the company's sales.
Another unique experience the IKEA store offers is the kid's play area called Småland, which is Swedish for "small lands."
The play area provides kids with much-needed playtime that they can't have if they are following their parents as they shop.
The Småland space in IKEA is staffed, and children are attended until the parents have finished shopping.
The company has also continued with the catalog model that it created decades ago but has changed it slightly.
IKEA moved towards creating a more customer-oriented experience the IKEA family card and a quarterly magazine.
The magazine centers around home design and home life and is targeted towards customers looking to redesign or renovate their homes.
The card also allows customers to save money on each transaction made in the store.
Despite the company's entire warehouse being loaded with high-quality home furnishings, home furniture, and office furniture, IKEA suffers from criticism in the United States.
Who Owns IKEA?
IKEA is owned by INGKA Holding BV and the Interogo Foundation.
The business model and corporate structure are quite complex and make it hard to track exactly who owns the giant corporation.
To put it simply, INGKA Holding is the owner of the IKEA Group, and they are responsible for the IKEA centers, retail locations, customers, and services related to IKEA products.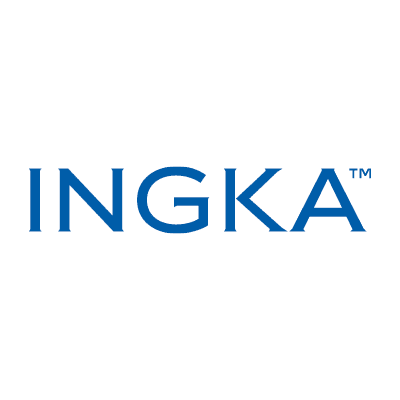 The Interogo Foundation owns the Inter IKEA Systems, which are responsible for the design, manufacturing, and supply of IKEA products.
IKEA is essentially split into two divisions: the storefront and all related services (The IKEA Group), and product development and supply (Inter IKEA systems).
Together, the two divisions make up the giant that is IKEA.
How Much is IKEA Worth?
While IKEA has massive revenue from year to year, the company's value peaked years ago and has fallen since.
In terms of revenue, the company reported $48 billion of annual revenue in 2020, even amidst the pandemic.
This was down from 2019's figures of over $50 billion.
That being said, the company's annual revenue in 2010 was just shy of $29 billion, showing massive leaps in revenue generation in just a decade.
What is IKEA's Revenue?
The company seemingly peaked in 2016 with a net income of just over $5 billion in net income.
Since then, net income has dropped sharply, with 2020's annual net income at $1.44 billion.
If IKEA were publicly traded, the company would have to speak to such an enormous loss.
However, since IKEA is not available on any stock exchange, the company can continue to do business as it sees fit.
Why Is IKEA Valuable?
IKEA has made itself one of the most valuable furniture companies in the entire industry due to its dedication to innovation and design.
Through consistent research and development, IKEA can lower the cost of products by an average of two to three percent each year, making it a very attractive option for anyone searching for new furniture.
In addition to this, IKEA has made itself valuable through the use of its online sales website.
The privately held company's approach that includes a physical and e-commerce solution to furniture shopping has resonated with many customers across the world.
While IKEA's website does not perform very well in the US, on a global scale, it is very successful.
Additionally, the website houses and provides delivery for products not available in all stores.
The site also catalogs nearly 12,000 unique products. In one year, IKEA's website sees over 2 billion users on average.
Can You Buy IKEA Stock?
At this moment, IKEA is privately held, and the foundation that holds the company has no plans of an initial public offering.
So, no, you cannot buy or sell IKEA stocks.
When is IKEA's IPO Date?
IKEA has not announced an Initial Public Offering (IPO) date.
So far this year, it appears as if it plans to remain a privately held company.
What is IKEA's Stock Symbol?
There is not a stock symbol associated with IKEA because it is not a publicly-traded company.
IKEA is owned by a private foundation that has only one goal: to preserve the legacy of the IKEA concept.
Because of this, it's unlikely that IKEA will ever be publicly traded — unless the company falls under new ownership.
However, given its current revenue and potential for growth, it is reasonable to assume that its stocks would be high in value.
What is IKEA's Stock Price?
While some companies plan on eventually trading on the stock exchange, IKEA's owners (INGKA) have absolutely no interest and are avidly opposed to the idea.
So there is no stock price for IKEA at the present time.
The retail giant does not want any outside influence on business operations and views public investment as antithetical to its goals.
IKEA will likely remain tightly held for the foreseeable future and may never be traded on the stock market.
IKEA Competitor Stocks You Can Buy
Many of IKEA's closest competitors are publicly traded.
While some of these competitors are not quite as popular as the industry giant, they could be a solid addition to any portfolio.
Wayfair Inc. (NYSE: W)
Wayfair is an American furniture company and a direct competitor of IKEA.
Wayfair is one of the most popular e-commerce websites in the US, having nearly 80 million visitors to the website in 2020.
Out of those 80 million visitors, it's estimated that nearly 30 million were active customers.
This is a solid conversion ratio that any company would be thrilled to achieve.
For some time, Wayfair was experiencing losses rather than gains, and the company's future was unsure.
However, throughout 2020, it saw massive increases in growth, with figures topping previous years.
It is entirely possible that these figures grew at such an astonishing rate due to the pandemic, as people became more interested in delivery than in-store purchases.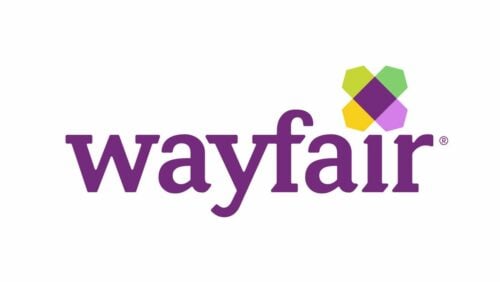 TJX Companies Inc. (NYSE: TJX)
If you want a competitor that is more comparable to IKEA, your search is over.
In the United States, TJX Companies is one of IKEA's largest direct competitors.
The TJX Companies umbrella covers three major home furnishings stores in the country: HomeGoods, HomeSense, and Sierra.
In addition to these names, other retailers that fall under the umbrella, like Marshalls and TJ Maxx, sell household goods that are also available in IKEA.
The one thing that all TJX Companies brands have in common is their business model.
They take name-brand products and offer large discounts on them, making them affordable to the everyday consumer.
Overall, TJX Companies is made up of over 4,500 storefronts in nine different countries.
They aren't quite the megalith that IKEA is, but their company still shares an impressive part of the market with how diversified they are.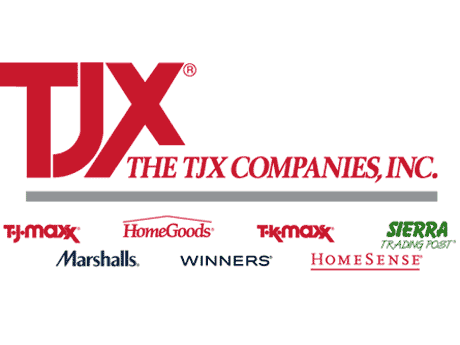 Amazon.com Inc. (NASDAQ: AMZN)
Amazon is nearly every company's competitor in today's market — no matter the niche.
Amazon's advantage over most companies is that it doesn't have a physical storefront and makes sales exclusively through its e-commerce website.
However, when competing with IKEA, this strength is in fact a weakness.
IKEA's place in the world can be explicitly attributed to the IKEA store itself.
As a brand, Amazon can take nearly any product on the market, furniture included, and create it at a cost that's a fraction of their competitors, then sell it for far less, as well.
The portion of IKEA's business model that would benefit Amazon is a storefront showcasing the quality of the products being sold.
When ordering from the Amazon website, one of the top questions for any unrated product is whether its quality is reasonably high enough for purchase.
Even if a product is on sale, Amazon's hit-or-miss quality control can make a buyer hesitant.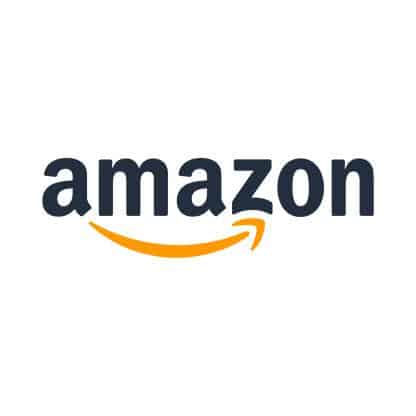 IKEA Stock: Final Thoughts?
IKEA is an international company that has fostered strong brand loyalty through a dedication to creating high-quality products at a low price.
The company spends its time conducting research and development on nearly all of its products, both new and seasoned.
This ensures that IKEA can offer the lowest prices possible to their customers while still providing the excellent services they're known for.
This ability to provide a good product at an affordable price has led them to the success that they are known for today.
The company is not currently offered publicly on the stock market, and there is no date set for an IPO.
That being said, a handful of competitors, like Wayfair and TJX, have stocks available for trading and have been seeing renewed success in recent years.
IKEA Stock FAQs
If you're looking for quick answers about investing in IKEA stock, you're in the right place.
Here's a quick recap of the current investing information for IKEA shares.
What Is the Stock Symbol for IKEA?
There is currently no public stock symbol for IKEA.
Despite its size, the company remains privately held.
Who Owns IKEA Stock?
While Ingvar Kamprad originally founded IKEA, it is not owned by the Kamprad family.
Instead it is owned by two business entities: INGKA and Interogo.
Is IKEA Public or Private?
IKEA is a private company with stores around the world.
It is very popular in Europe and other countries, but not such much in the US.
There is currently no known IPO date listed.
Because IKEA is owned by two companies who have been tasked with keeping the values of IKEA intact, it is highly unlikely that the company will go public.
This means neither the public nor traders on wall street can buy shares of IKEA at this time.