Reddit is a popular social platform that allows users to share a wide variety of content.
The site has public forums for almost every topic imaginable, from news to sports and entertainment.
Reddit's platform and user-friendliness have evolved over the years.
Its user base has grown over the years, and Reddit has adjusted its content to better meet its users' needs.
Reddit is wildly popular, but many people wonder about the social network's financial stability.
So, how does Reddit make money? Let's dig into this company's business to find out.
Who Owns Reddit?
Steve Huffman and Alexis Ohanian founded Reddit in 2005. They sold the company to Conde Nast in October 2006.
Huffman and Ohanian chose to remain at Reddit until 2009, as per the terms of their contract with Conde Nast.
The co-founders opted to leave the company at the end of this contract.
Advance Publications appointed Reddit an independent subsidiary in 2011.
Advance Publications is Conde Nast's parent company. As a result of internal complications, the original founders returned to Reddit in 2015.
Steve Huffman was appointed CEO while Alexis Ohanian was reinstated as Reddit's executive chairman.
In June 2020, Ohanian resigned from the company's board. He requested that Reddit fill his position with a suitable Black candidate.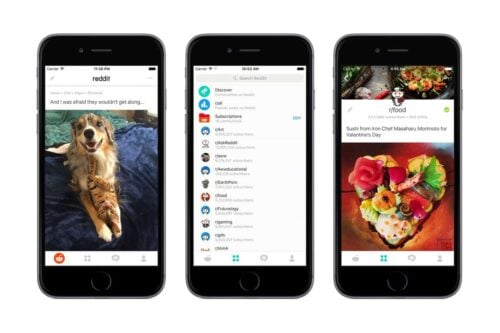 How Does Reddit Make Money?
Reddit's current business model generates money in two different ways – a premium membership plan and selling advertising space.
Membership Plans
Reddit's membership plan, Reddit Premium, is available for $5.99 per month. Users get an ad-free experience.
They also get access to perks like exclusive subreddits, the ability to highlight comments, and a personalized 'snoovatar'.
Premium members have the opportunity to test out new Reddit features before regular members.
Premium membership comes with a monthly supply of 700 coins.
Members award high-quality posts or content with these coins. Regular Redditors have to purchase these coins.
Advertising
Reddit has two forms of advertising revenue – managed ad campaigns and auctions.
Managed-ad campaigns start at $50,000. They give advertisers full access to Reddit's sales team.
The auction ads use a bid-based system. Advertisers bid on a CPM (click per thousand) basis.
This is a measurement per 1,000 advertisement impressions or page views a particular webpage receives.
On Reddit, there is a minimum bid of $3.50 per CPM. This figure can go up during an auction.
Reddit has been a successful advertising platform for many businesses, regardless of which avenue they choose.
Reddit users are generally suspicious of advertising and protective of their privacy.
They are, however, very responsive to ads that encourage thought, learning, or conversation.
That means advertisers have an opportunity to reach Reddit's millions of users if they use creative advertising.
The platform also works well for those who need to use affiliate links.
New movies and product releases have been very successful advertising on Reddit, as have political campaigns.
Is Reddit Profitable?
It's unclear whether or not Reddit is a profitable company.
Its recent growth and success with investors indicates that the company is doing well. Reddit's current expenditures are unclear as well.
Since Reddit is operating independently of its parent company, it's likely that they are financially successful.
What is Reddit Worth?
Reddit started with an initial fund of $12,000. The company's worth has increased steadily over the years.
This increase is due to their earnings as well as the investors that the company has attracted. Sam Altman led their first round of funding in 2014.
The first round generated a $50 million investment. Jared Leto, Peter Thiel, Ron Conway, Snoop Dogg, and Marc Andreessen all invested in the company.
That boosted Reddit to $500 million in value.
Reddit's second round of funding happened in July 2017.
The company raised $200 million but Advanced Publications remained the majority shareholder. At this point, Reddit's valuation was $1.8 billion.
The latest round of funding finished in February 2019. Reddit raised $300 million, including a $150 million investment by Tencent Holding Limited.
This resulted in a valuation of $3 billion.
In total, Reddit has raised $550.1 million in investor funding.
Since its last valuation in 2019, no recent figures indicate much the company is currently worth..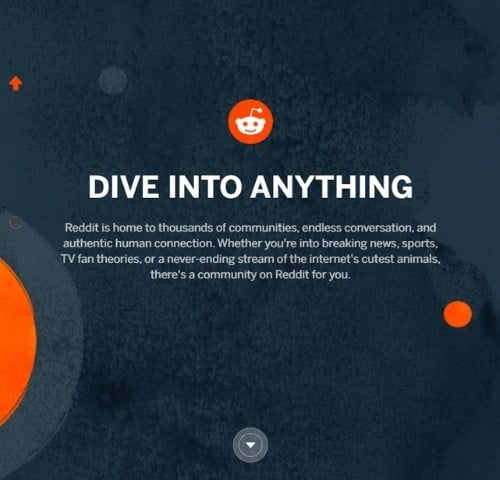 How Much Money Does Reddit Make Per Year?
Information about Reddit's yearly revenue has been spotty.
They have released accurate figures for some years, but not every year they've been in operation.
For some years, only estimations are available based on the company's business model and number of active users.
An example of an actual revenue figure comes from 2014. It stated that the company made $8.3 million in that year. The next example comes from 2019.
In that year, Reddit made $119 million in ad revenue in the United States alone.
Financial projections show that this figure could double by 2021 if Reddit continues to grow at its current pace.
There were no figures available for any global revenue.
All other figures are usually estimated.
When financial experts make estimations based on Reddit's user base, they state that the company could make over $35 million per year.
How Can Reddit Make Money in the Future?
Along with its current business revenue generation strategy, there are other ways that Reddit could make money in the future.
One way is by building and developing successful partnerships that will bring in money.
In September 2019, Reddit signed an agreement with the National Football League (NFL).
The agreement included content generation as well as advertising.
In this deal, the NFL's players, team members, executives, and other personnel would answer questions from members of the Reddit community.
These questions will adopt Reddit's popular 'Ask Me Anything' format. On top of that, the NFL will produce and supply video-based content.
The videos would feature important guests that interest Reddit members.
Reddit is not charging a fee for this agreement but the company will earn money from any resulting revenue or sponsorships.
Reddit is also constantly updating the platform. As it becomes even more advanced, more companies could be open to such partnerships.
An increase in ad revenue is also possible if Reddit makes more changes to expand its user base.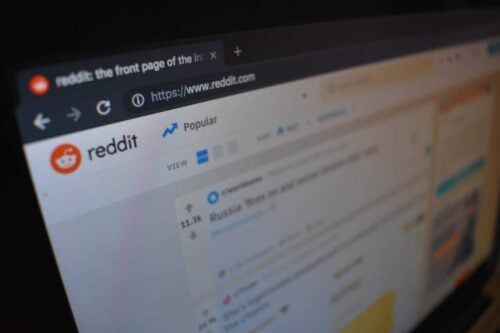 How Did Reddit Start Out?
Reddit came about in 2005 when two roommates from the University of Virginia wanted to create an app to order sandwiches online.
These roommates, Steve Huffmann and Alexis Ohanian, sought advice from Dr. Paul Graham of Y Combinator.
They thought his involvement was the only way the app would be successful.
Unfortunately, Graham passed on the idea. While he wasn't interested in the app as presented, he still saw the potential for it to be more.
He suggested that Huffmann and Ohanian create a news platform that had the format of a bulletin board.
The co-founders took Graham's suggestion and Reddit was born. In the initial stages, Reddit had a different format than what we know now.
Like a bulletin board, users could add any information to the main page as they saw fit.
As the posts and users grew, the administrators created subreddits to properly group the content.
This was especially important for elements that explicit content that Reddit didn't want on the front page.
By 2008, users could create their own subreddits without the intervention of administrators.
Users have always been able to access Reddit from a computer. It wasn't until 2010 that Reddit launched their mobile app.
Before then, users had to rely on third-party services to access Reddit on their mobile devices.
Reddit later acquired one of these services, Alien Blue, to successfully launch its own app.
Since its creation, Reddit has amassed over 430 million active users worldwide.
The platform has more than 2.2 million subreddits and over 130,000 active communities.
According to recent statistics, Reddit is the sixth most popular social networking app in the United States.
Reddit is also the seventh most popular app worldwide and the 19th most popular online platform according to Alexa.
A few of the most viewed subreddits include gaming, videos, and AskReddit.
Since its creation, there have been over 190 million entries on Reddit.
While Reddit currently lags behind other social media platforms, that might not be the case for much longer.
How Does Reddit Make Money: Conclusion
Reddit has a clear revenue generation strategy that has proven to make money.
The company's standing as an independent subsidiary is also a good indication that it's doing well on its own.
Without all its financial information, though, it's hard to say if the company is a profitable one.
What we can deduce is that Reddit's revenue should grow as long as its user base increases, the way it has since the company's beginning.
If the company continues to attract investors and investigates other fruitful partnerships, it should also see an increase in its future revenue flow.