Top Starbucks competitors include other retail coffee shops and fast-food restaurants.
Starbucks is the world's leading coffee shop and has more than 30,000 stores in 83 countries.
The company began as a seller of coffee beans in 1971, founded by Gordon Bowker, Zev Siegl, and Jerry Baldwin.
In 1987, the coffee business was sold to Howard Schultz, who turned it into the brand it is today.
Starbucks has expanded rapidly over the years, thanks partly to being floated on the stock market.
The company has a 40% share of the United States coffee market and is the second most valuable fast-food chain, behind only Mcdonald's.
Starbucks is publicly traded on Nasdaq under the ticker symbol SBUX.
Howard Schultz remains the company chairman, and Kevin Johnson is the CEO.
Revenue for the company was reported to be $21.25 billion in 2020.
Operating income for the same period was reported as $4.87 billion.
The company employs over 340,000 people throughout its coffee shops.

Starbucks SWOT Analysis
Starbucks drives most of its revenue from its coffee shops either wholly owned by the company or franchises that are licensed out.
It sells a wide range of coffees such as Cappuccinos, Lattes, Flat whites, and much more.
It also offers a selection of bottled drinks, teas, blended drinks, and cold drinks.
The company also sells a range of hot and cold food, including paninis, muffins, and biscotti.
The company also sells a range of merchandise for customers to make Starbucks at home.
You can pick up your own Starbucks branded cups with seasonal designs.
It also sells coffee beans which can be ground in-store or taken home whole.
Starbucks has become famous for its seasonal drinks, such as the Pumpkin Spice Latte, which is only available in the Fall.
Strengths
Starbucks has a strong brand with fiercely loyal customers
It has a presence in the premium coffee market, with packaged coffee sales available through various grocery stores and distributors and its retail stores.
The company has a strong retail presence with nearly 34,000 prime locations throughout the US.
It has begun diversifying its product offerings to include iced coffees, herbal tea, loose tea bags, and other popular beverage lines.
It also sells food and soft drinks in addition to specialty coffees.
Weaknesses
One of the biggest weaknesses is the high cost of the company's products.
It is also easy for consumers to DIY their own favorite Starbucks drinks.
When unemployment and inflation rise, consumers are more likely to choose a less expensive coffee house or indirect Starbucks competitors.
There are plenty of cost-effective alternatives on the market, such as instant coffee, green tea, k-cups, and more.
Also, during the pandemic, many folks had more time on their hands and began taking on new hobbies like baking bread and brewing professional-grade coffee.
Now you have a new group of people creating their own roasted coffee beans, foam, and the works in the comfort of their own home.
That being said, if you want a specialty drink, like a cafe latte or a pumpkin spice black tea, you'll probably need to step out your door and head to a Starbucks Coffee or its competitors.
Opportunities
Starbucks has the opportunity to introduce an everyday coffee line that is less expensive than its premium.
This opens the company to retaining market share during a down economy while enticing new customers to try the coffee chain.
Starbucks can capitalize on regional tastes and traditions by creating specialty and seasonal flavors limited to custom regions.
Starbucks might expand its customer base by offering a coffee subscription service.
Threats
While Starbucks offers premium hot and cold drinks, its biggest threat is low-cost competitors.
Fast food restaurants such as McDonald's, Dunkin' Donuts, Kentucky Fried Chicken, and others have begun offering premium quality coffee options.
The dry coffee goods market that offers pre-ground coffee, such as Folgers coffee and Peet's coffee, offers the consumer less expensive options in the supermarket.
Starbucks' Biggest Competitors and Alternatives
The company provides free Wi-Fi, making it a popular destination for business people.
Starbucks' competitors and alternatives are the following:
Costa Coffee – The second-largest worldwide coffee shop behind Starbucks.

Caffè Nero – The leading coffee shop in Europe.

McCafé – The dedicated coffee shop brand introduced in Australia by McDonald's and expanding internationally.

Café Coffee Day – A global coffee company that produces and exports Arabica beans.
Starbucks Competitors: Costa Coffee
Costa Coffee is a coffee shop that started in the United Kingdom and has expanded to 32 total markets.
The company was founded in 1971 by the Costa Brothers in a similar fashion to Starbucks.
It originally distributed coffee beans to caterers and other coffee shops.
Despite being the second-largest worldwide chain, Starbucks eclipses Costa Coffee with almost 10 times the number of stores.
Costa became the first coffee shop to deliver by drone in 2017.
Customers on the beaches in Dubai could order a coffee and have it delivered to them on the beach.
Costa was acquired by The Coca-Cola Company in 2019 and has since introduced a Costa-branded canned coffee product.
The acquisition will see The Coca-Cola Company continue to expand the Costa brand worldwide.
The Coca-Cola Company is listed on the New York Stock Exchange under the ticker symbol KO.
It is one of the most successful beverage companies in the world, reporting total revenues of $37.27 billion in 2019.
The company also reported an operating income of $10.09 billion.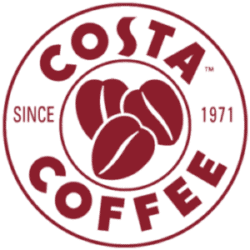 Starbucks Competitors: Caffè Nero
Caffè Nero owns and operates over 1000 coffee shops around the world, primarily throughout Europe but also a small number in the US.
The brand dates back to 1997, when Gerry Ford led several investors to purchase a small chain with five stores.
The brand is a prominent figure in the United Kingdom and competes with Starbucks and Costa in every major city.
Its international business is significantly smaller than Starbucks and behind Costa as well.
The company has around 9,000 employees worldwide.
In 2019 the company reported total revenue of $532 million.
The company is well known for its rewards program, which entitles consumers to a free coffee after nine stamps.
A stamp is collected every time a customer buys a coffee in the store.
Double stamps are given to those who use a reusable cup – an effort to decrease waste.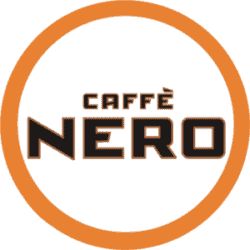 Starbucks Competitors: McCafé
Starting in Australia and New Zealand, McDonald's has been launching their own dedicated coffee line.
It started in Melbourne in 1993 and was conceived to increase foot traffic at the Swanston Street store.
The brand has grown significantly and can now be found in over 15,000 stores worldwide.
The introduction of the McCafé brand to certain McDonald's stores has led to a 15% uptick in sales.
McDonald's is the leading fast-food restaurant in the world, with over 38,000 restaurants worldwide.
The introduction of McCafé and subsequent rollout has been the biggest challenger to Starbucks.
McCafé has been able to scale quickly using the McDonald's infrastructure and established a distribution network.
The brand is also cheaper than a typical Starbucks order so it is a great choice for coffee on the go.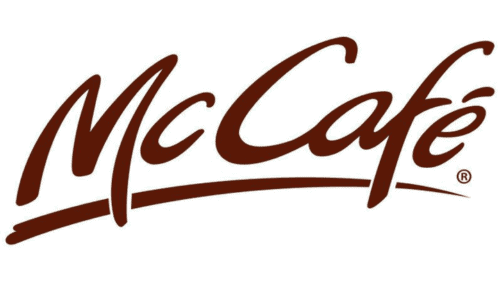 Starbucks' Advantage
Starbucks is well known for its excellent customer service which gives it a competitive advantage.
Since its inception, Starbucks has worked on ensuring a positive customer experience.
The company has built loyalty among its customers, with many people not settling for anything other than a Starbucks.
It has created popular seasonal coffees, which build hype and has people waiting for them to come back in stock.
Popular seasonal drinks include Fall's Pumpkin Spiced Latte and Winter's Gingerbread Latte.
The company also has strong branding; most people have heard of Starbucks and seen its logo.
People enjoy the branding so much that they opt to buy merchandise and bring branded cups home with them.
Starbucks Competitors and Alternatives: Final Thoughts
Starbucks is miles ahead of its competition with dedicated coffee shops.
Costa Coffee, its nearest competitor, is around 10% of the size of Starbucks.
McCafé represents the biggest challenge to Starbucks due to McDonald's reach and its budget prices.
Starbucks differentiates itself from McCafé as a more premium product.
Over the years, Starbucks has created a loyal customer base.
These are customers who return to the company daily.
With its significant worldwide appeal, the company will likely remain the industry leader for a long time.