OfferUp is a resale platform where people can put their items up for sale. They currently have a website, an iOS, and an Android app.
The company emphasizes in-person transactions. OfferUp competes with other eCommerce platforms like eBay, Craigslist, and Facebook Marketplace.
The app aims to provide a more user-friendly alternative to Craigslist and includes seller profiles with ratings. The company was founded in 2011 and is based in Bellevue, Washington.
OfferUp has experienced explosive growth since its inception. Forbes named the company one of the hottest startups of 2015.
The reception to the app has been excellent, with OfferUp being in the Top 50 most downloaded free apps on the App Store and Google Play Store.
Consumers consider it to be a safe and reliable place to sell used goods. So with its focus on in-person transactions, how does OfferUp make money?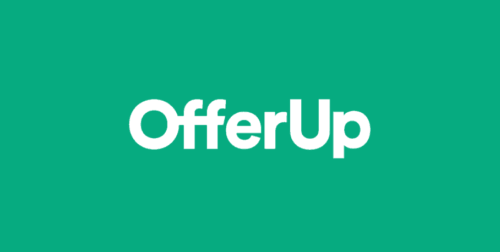 How Does OfferUp Make Money?
There are three main ways OfferUp makes money – seller fees, promotional listings, and their verified dealer program. In their early days, OfferUp did not charge any seller fees, but this changed as they grew their user base.
Here's a look at exactly how OfferUp makes money.
Seller Fees
A seller will pay a 7.9% transaction fee when their item is sold. If either the seller or the buyer opts to ship their item instead of handing it off in person, OfferUp will charge an additional shipping fee.
The fee they pay will vary, but it starts at either $1.99 or 12.9% of the selling price. Although these fees may seem low for sellers and buyers, they add up to generate plenty of revenue for OfferUp.
Promotional Listings
There are a couple of different ways sellers can promote their listings on OfferUp. Each of these options have fees attached. Sellers can use the Promote or Promote Plus features, which give their listings priority.
By choosing to promote the listing, they will get a guaranteed spot in the top 50 search results for a fixed period of time.
Promote Plus gives sellers a way to promote their listings on an ongoing basis. The Promote Plus plan starts at $19.99 per month.
As well as these promotional plans, sellers can pay a small fee for a Bump. This will push your listing to the top of the feed but will move down with every subsequent Bump.
This is a good option for people looking to sell something quickly without spending a lot on promotion.
Verified Dealer Program
OfferUp provides additional advertising tools for car dealerships that use their app. Fees for this program depend on the size of the dealership.
The price also varies depending on the number of premium features the dealership uses.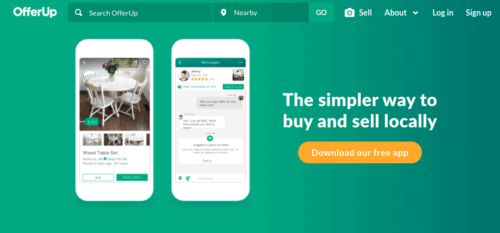 How Much Money Does OfferUp Make?
OfferUp doesn't publicly announce it's revenue numbers. This is standard for private startups that are still growing. However, according to Crunchbase, OfferUp has been able to raise $381 million over 9 venture capital funding rounds.
History of OfferUp
Nick Huzar and Arean van Veelen started the company in 2011. They had the idea to create a marketplace that could compete with Craigslist.
Their end result was a mobile-friendly marketplace with advanced user profile features. The company has grown quickly to become one of the largest online marketplaces out there for buyers and sellers today.
Many users prefer OfferUp's cleaner interface to eBay or Craigslist.
Transactions in 2015 surpassed $2.9 billion, and they increased to $14 billion by 2016. The company has processed more transactions in its first five years than eBay had achieved within 10.
In 2020, OfferUp purchased its rival Letgo and merged the two apps.
Who Owns OfferUp?
OfferUp is owned by its two co-founders, Nick Huzar and Arean van Veelen. Nick Huzar serves as the company's CEO. The pair have been able to raise extensive funding through venture capitalists.
Some of the investors that are involved include Andreessen Horowitz, GGV Capital, Tiger Global Management, Alliance of Angels, and Vy Capital. The company's official management structure is not publicly available.
What Is OfferUp Worth?
The public valuation of OfferUp disclosed during its 2018 funding round put the marketplace at $1.4 billion. There have been additional funding rounds since, so the company may be worth more.
However, the company hasn't disclosed this information. The company bought Letgo in March 2020 for $120 million, which drove them up to 20 million monthly users.
Since the coronavirus outbreak, users have been spending more time on the platform. This is likely because they are using it as an alternative to in-person shopping.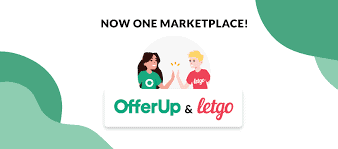 How Can OfferUp Make Money In The Future?
OfferUp has ambitious growth plans. Currently, it is available in major cities in 48 U.S states. They currently have 20 million users, and there's plenty of room for that number to keep growing.
OfferUp will continue to focus its efforts on bringing more buyers and sellers to its marketplace. With an eye to the future, OfferUp is looking at the international market.
Nick Huzar has said that the company has global ambitions, but there is no set time frame for this.
How Does OfferUp Make Money: Final Thoughts
OfferUp is an exciting startup that is still within its initial growth phase. The app attracts users away from sites like Amazon, eBay, and Facebook Marketplace by offering a user-friendly experience.
OfferUp is one of the most downloaded free apps in America. The app takes safety seriously and has designated meet up spots across the country, many of which are in front of police stations.
Shoppers can use their services and remain safe while doing so.