LinkedIn is a social networking platform owned by Microsoft.
They set themselves apart from other social networks like Facebook because they focus on building professional relationships instead of personal ones.
If you've ever wondered how LinkedIn makes money, keep reading. On LinkedIn, users can find jobs, share their resumes, and meet others in their field.
It also has standard social networking features – users can post updates, send private messages, like others' posts, and share content.
With about 700 million active users as per Hubspot, LinkedIn is the largest professional network online.
Logomaker reports that in 2019, LinkedIn made $6.8 billion in revenue.
If you're interested in investing in LinkedIn, you can purchase stock in their parent company, Microsoft. We recommend WeBull for all your investing needs. They have no commission fees, and they'll give you a free stock just for signing up!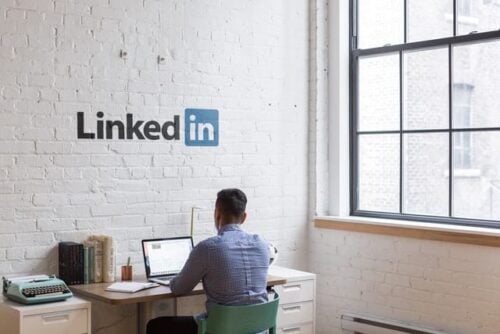 How Does LinkedIn Make Money?
LinkedIn has several different revenue sources. Most of LinkedIn's revenue comes from three main places – marketing, premium recruiting services, and premium user subscription services.
Advertising
About 18% of LinkedIn's total revenue comes from displaying ads to users. The ads are either custom text or IAB standard. Since the LinkedIn site sees so much traffic, they can charge quite a bit for ad space.
LinkedIn allows advertisers to customize their sponsored content, with text ads, API, and sponsored InMails. Many marketers consider LinkedIn to be one of the most effective social media marketing tools currently available.
Recruiting and Talent Services
Professional recruiters and employers can pay for access to LinkedIn's recruiting services, called Talent Solutions. These services help employers find and hire the best employees for their jobs.
This service also provides online courses on a variety of topics for their clients. LinkedIn's talent and recruiting services account for more than 65 percent of their revenue.
The platform has a huge user base and a great reputation among recruiters, which makes it one of the most popular place for employers to find new team members.
Additionally, LinkedIn runs an e-learning platform called Lynda.com. This subscription service offers a huge library of online videos and courses that teach users key business and technology skills.
Premium Subscriptions
In addition to providing recruiting services for employers, LinkedIn offers several premium subscription plans for individual users. These subscription services generate roughly 17 percent of LinkedIn's revenue.
A premium subscription plan enables users to interact with people that aren't in their networks and send messages on their email system.
LinkedIn also offers their Sales Solutions subscription, which provides tools to help salespeople generate leads.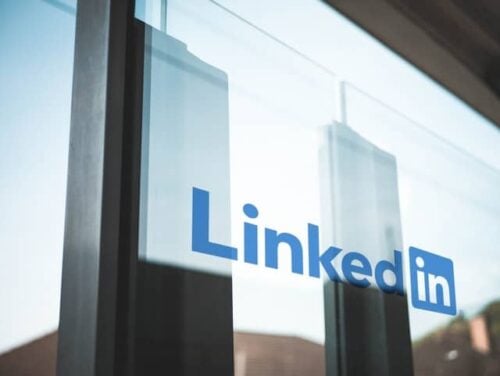 How Much Money Does LinkedIn Make?
According to Statista, LinkedIn generated $8.05 billion in revenue in 2020, which is a massive increase from $5.26 billion in the 2018 fiscal year. LinkedIn enjoys this massive income from 760 million users spread across 200 countries.
There are more American users on LinkedIn than any other country, at 171 million. However, 75 percent of LinkedIn's users are international. 39 percent of their 610 million users subscribe to premium accounts.
Most of LinkedIn's users are based in the US. While the 171 million US users represent a substantial number, a whopping 75% of users are located outside the United States.
Moreover, 39% of 610 million users subscribe to premium accounts.
History of LinkedIn
LinkedIn was founded in 2002 by Allen Blue, Konstantin Guericke, Jean Luc Vaillant, Eric Ly, and Red Hoffman. They are currently based in Mountain View, California.
Growth was very slow in the company's initial stages. However, the platform really started to take off in 2005. This was when the site established their job listings feature and started hosting ads on their site.
From 2005 to 2008, LinkedIn's user base increased from about three million to 33 million. In 2008, venture capital firms such as Greylock Partners and Sequoia Capital bought a 5% stake in the company.
In the same year, the company went international with Spanish and French platforms. This helped them reach a new market and boost their users' base.
By the time of their IPO in 2011, LinkedIn had about 100 million members. During the IPO, the company raised $353 million.
Their user base jumped significantly to 225 million during its 10th anniversary in 2013. In 2016, Microsoft acquired LinkedIn at $26 billion. In 2017, Microsoft introduced a new desktop version of LinkedIn.
Who Owns LinkedIn?
Microsoft Corporation owns LinkedIn. The tech giant acquired LinkedIn for $196 per share in a transaction valued at $26.2 billion.
The all-cash transaction was a 50% premium over the closing price of LinkedIn before the announcement. Microsoft's ownership of LinkedIn means they can integrate it with Skype and their email products.
LinkedIn has maintained its company culture and brand, but gives Microsoft access to their massive user base.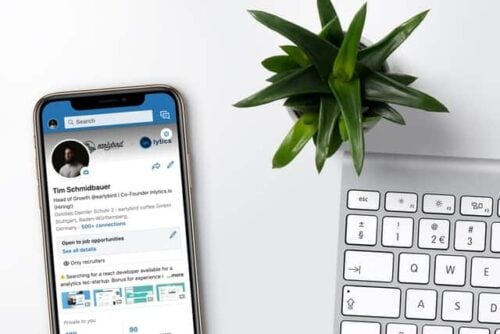 What Is LinkedIn Worth?
With annual revenue of $8.05 billion, LinkedIn is a very valuable brand. According to Statista, the brand value of LinkedIn is $4.84 billion.
As previously mentioned, Microsoft acquired the company for $26.2 billion in 2016 at $196 per share.
How Can LinkedIn Make Money in The Future?
COVID-19 has completely changed the global economy. With some business savviness, LinkedIn could actually leverage this as the global economy improves.
A huge number of people will be looking for new jobs, and LinkedIn provides a number of services that can help with this process.
This means there could be more opportunities to convert individual users into premium customers. This means that subscriptions and ad revenue could increase.
One way that LinkedIn could increase their revenue is by providing more personalized products and services.
How Does LinkedIn Make Money: Final Thoughts
Without a doubt, LinkedIn has seen huge growth over the past few years.
The social network generates billions of dollars every year, and is undoubtedly one of the best platforms for professionals to find new jobs and connect with others.
In many industries, it's considered essential to have an account.