Netflix is the leading over-the-top streaming service in the world. The company began as a DVD by mail rental business in 1997.
It was started by Reed Hastings and Marc Randolph and is headquartered in Los Gatos, California.
The company has been at the forefront of innovation and has helped set the standard for video subscription services.
The idea for a subscription model was introduced as part of their DVD rental business.
The company used data analytics to start introducing a recommendation feature for its consumers which helped to set it apart from the early competition.
Today the DVD portion of the business is dwarfed by their hosted online content library.
Netflix has become one of the most significant commissioners of TV shows and movies in the world.
Netflix is listed on Nasdaq under the ticker symbol NFLX.
The company is part of the S and P 100 component, a stock market index.
A proven growth stock, Netflix is a popular investment choice thanks to its reputation, quality original programming, and innovative user interface.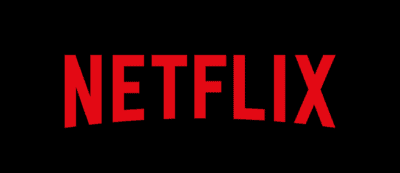 Netflix's Biggest Competitors and Alternatives
Its subscription video-on-demand (VOD) service is its biggest source of income.
Netflix's user base exceeds 200 million as of 2021.
It is the single largest VOD service but more competitors are entering the race so Netflix's position at the top is going to be questioned.
The company charges a monthly fee for its service at various price points.
Netflix provides users with an extensive catalog of movies, documentaries, and series which it licenses.
Its original programming is becoming its primary focus. Netflix commissions more series and movies than any other platform, by quite a wide margin.
Other studios are starting to introduce their own streaming services such as Disney+, HBO Max, Peacock, and Paramount+. As contracts start to expire Netflix may begin to lose a lot of its licensed content.
Netflix's user base far exceeds any of its competitors.
Let's take a look at some Netflix competitors and alternatives:
Prime Video – Amazon's VOD platform that's part of its Prime service.

Disney+ – Disney is heavily investing in Dinsey+, considered to be a Netflix killer.

Hulu – A more established VOD platform but has a weaker international reach than Netflix.
Netflix Competitors: Prime Video
Prime Video has been in the streaming industry for almost as long as Netflix.
They don't spend nearly as much on original programming as Netflix does and rely on licensed content.
Prime Video is available separately or as part of the Prime subscription that Amazon offers.
The Prime subscription service also includes free shipping, Amazon Music Unlimited, and much more.
One of Netflix's best selling points is that it's available in more territories around the world.
Prime Video is the only Netflix competitor that matches the company's worldwide reach.
Through Prime Video, consumers can also rent and buy movies and shows that the company hasn't licensed.
This enables Prime Video to offer a much larger selection, although some content won't be free.
Netflix only offers its subscription service without the ability to buy or rent films.
Prime Video commissions its own series and movies as well with many of them going on to be award winners like Transparent.
Netflix Competitors:

Disney+
Disney entered the streaming market in 2019 and as of 2021 has amassed 100 million users.
What Disney has that Netflix doesn't is a back catalog of productions that date back to the 1920s.
Netflix owns the licensing rights to some Disney properties but Disney's current aim to get everything back on their own platform.
They are also spending big on original content to try and catch up with Netflix.
Disney has been able to onboard over 100 million users in under two years which is a level of growth Netflix has never experienced.
They're still about half the size of Netflix but they've got a good chance of catching up.
Disney+ is rapidly expanding to new countries with over 50 territories served.
Of all the new streaming services that have entered the market, Disney+ is the most successful and the one Netflix has to be most worried about.
Netflix Competitors:

Hulu
Hulu is another of the older streaming services that is a Netflix competitor.
The difference between the two companies is that Netflix has concentrated on international growth.
Hulu has mostly focused on the North American market. The streaming service was a joint venture between 20th Century Fox and NBCUniversal.
Since the acquisition of 20th Century Fox by Disney in 2019, Disney has become the majority shareholder.
Unlike Netflix, Hulu offered a free tier that was supported by ads.
Hulu also offered discounts when it is combined with content packages and live TV services.
The company also commissions its own programming but a much smaller selection than Netflix.
Since the company doesn't operate outside the U.S. it has sold the licensing rights to its shows to other VOD services like Prime Video.
Since Disney took full control of the business they have started to host Hulu originals on Disney+ internationally.
Netflix's Biggest Advantage
Netflix has the advantage of being an independent company, free from the reigns of a larger conglomerate.
However, the company is publicly traded so it ultimately has to answer to its shareholders.
Netflix has been able to take a risk with the kind of content that it commissions, a gamble that started with shows like House of Cards and Orange Is The New Black.
It was a gamble that quickly paid off and Netflix has become known for its high-quality content.
The company uses its advanced recommendation system to keep people on the platform.
Binge-watching wasn't a term until Netflix started releasing its shows all episodes at once.
Netflix also partners with company's to offer its service as part of a TV or phone package.
Netflix's Competitors and Alternatives: Final Thoughts
Netflix is a beloved brand that has been ahead of its competitors for a long time.
Now that Disney+ is available and other media companies launch their own VOD platforms, Netflix might be in trouble.
As licensing agreements end; studios may choose to list their films only on their platform.
Netflix will need to keep producing its original content at a rapid rate to remain competitive.