Meal prep and delivery kits have rescued many families as people stay home more frequently.
It has transformed home cooking; gone are the days of the 1950s when mothers stood over the stove or children bemoaned, "Meatloaf again??"
Meal delivery services, such as Blue Apron and Blue Apron competitors, have transformed home dinners to be as dynamic as the homes.
From comfort food to date night, meal prep and delivery kits have secured space in the food and nutrition industry.

Blue Apron's Biggest Competitors
There are plenty of meal prep and delivery services in the market, especially with a wide array of dietary requirements.
Except for meal delivery services that specifically serve niche markets, such as vegan, gluten-free, etc.,
Blue Apron's competitors include services such as Home Chef, Hello Fresh, Sun Basket, and Plated.
Each of these Blue Apron alternatives market to the general population, although some do allow for customization according to dietary needs.
Just like a good dinner, let's dig in.
Blue Apron Competitors: Home Chef
Home Chef was founded in 2013 in Chicago, Illinois with three distribution centers in Atlanta, Chicago, and Los Angeles.
Home Chef was acquired by Kroger in 2018, which allowed its meal kits to be distributed and sold in Kroger's hundreds of grocery stores.
It has just over 10% of the market share.
Compared to other meal delivery kits, Home Chef offers a wide selection of meals and customization options, such as low-carb or allergen modifications.
Home Chef also offers meals based upon skill level to prepare from easy to expert.
By offering its meal kits by subscription and in grocery stores, Home Chef has grown to become a household name.
Home Chef also allows many of their meals to become vegan by substituting meat with Impossible brand vegan options, providing even more meal variety for everyone.
With more concern for its environmental impact, many households have "Meatless Mondays" to cut down on the amount of meat consumption.
Blue Apron Competitors:

Hello Fresh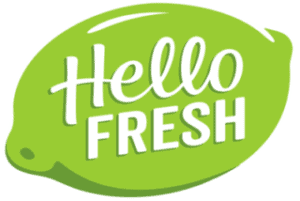 Hello Fresh was founded in 2011 in Berlin, Germany. It has grown to be a sizeable company, with over 600 employees in branches all over Europe, Australia, and the United States.
The current market value for Hello Fresh is 1.3 billion Euros.
Unlike other meal delivery service kits, Hello Fresh does not allow the customer to select specific meals.
Instead, clients select dietary preferences, such as vegetarian or non-vegetarian, and the meals delivered are a surprise for subscribers.
Hello Fresh also delivers all of its kits with items that are 100% biodegradable and recyclable, mostly in cardboard and paper.
With most other meal delivery kits, ingredients are individually packaged in plastic, which is a concern for most meal subscription services.
Blue Apron Competitors:

Sun Basket

Sun Basket was founded in 2014 in San Francisco with the mission to provide a meal delivery service focusing on healthy meals.
It has over 1,700 employees in its company, producing market revenue of around $275 million per year.
Sun Basket delivers only organic produce and nitrate-free meats for its customers.
It has options for paleo, pescatarian, paleo, clean-eaters, gluten-free, and diabetes-friendly meals.
It is one of the few subscription services that offers both the traditional meal kit model of ingredients for the home cook to put together themselves, but it also has already-prepared, oven-ready meals for those looking for a healthy, fresh-tasting meal in no time.
Blue Apron Competitors:

Plated
Plated was founded in 2012 and is headquartered in New York, acquired by the grocery chain Albertsons.
Plated commands its place in the market by only delivering organic, chemical-free food items.
With better quality ingredients comes a steeper price tag.
Compared to other meal delivery service kits, Plated is relatively expensive compared to similar subscription models.
Plated also offers a plethora of meal choices subscribers can choose from every week, offering up to 20 different meals.
Blue Apron Competitors: Blue Apron Advantage
Blue Apron was founded in 2012 in New York City. Its current market value is approximately $107 million with over 1,600 employees.
It commands the second-highest percentage of the market share, with about 36% of the meal delivery service market captured.
Blue Apron has partnered with Weight Watchers to provide meals that promote an active, healthy lifestyle.
Blue Apron's advantage comes down to its price point: it is the most affordable meal delivery service with a decent variety of meals and selections.
Blue Apron's Biggest Competitors: Final Thoughts
Blue Apron remains a formidable competitor in the meal delivery service sector for its affordable price point, large portion sizes, and hyper-detailed recipe cards to improve its customers' cooking skills.
Home Chef has a sizeable portion of the market for its appeal to all levels of culinary skill.
Meals can be prepared as easily in 15 minutes, or just under an hour depending on the customer's preferences.
Hello Fresh maintains its global reputation by servicing all over Europe, Australia, and the United States.
Hello Fresh is perfect for those looking for simple, easy-to-prepare meals.
Sun Basket is great for households with strict dietary requirements, such as paleo, clean-eating, pescatarian, vegan, or diabetes-friendly options.
It prioritizes organic ingredients, even in their already-prepared meals, to deliver the freshest tasting, healthy foods to your dinner table.
When choosing a meal delivery subscription service, consumers have a wide variety of options in the market to find a meal kit that will serve their dietary needs.
Gluten-free, low-carb, diabetic-friendly, low-calorie, vegan, vegetarian, shellfish or nut allergy, organic, eco-responsible, 100% farm-raised sustainable, or even pairings with wine or beer — every person can find a service that prioritizes their specific dietary preferences.
Perhaps someone wants to perfect their cooking skills or is a complete novice, there are meal delivery kits that can work for them.
All of the meal kit services discussed in this article — Blue Apron, Home Chef, Hello Fresh, Sun Basket, and Plated — offer scalable meals depending on the number of meals needed.
A family of four, a newlywed couple, or a single adult can have the right number of ingredients prepared and delivered right to their doorstep, thus reducing the negative ecological impact of food waste.