Databricks is a powerhouse in the world of cloud-based data storage, and investors want to share in its success. But can you buy Databricks stock? Read on to find out.
What Is Databricks?
Databricks is a data science company devoted to simplifying data, creating a unified platform, and sharing knowledge.
This enterprise software company is headquartered in San Francisco, California, and provides data engineering tools for processing and transforming massive volumes of data to develop machine learning models.
Databricks was founded by Andy Konwinski, Ali Ghodsi, Arsalan Tavakoli-Shiraji, Matei Zaharia, Ion Stoica, Patrick Wendell, and Reynold Xin.
The company grew out of the famous AMPLab project at the prestigious University of California, Berkeley, which was involved in creating Apache Spark. This reliable open-source distributed computing framework was built on top of Scala.
Famous for the data lake concept, the company was founded in 2013 and operates in more than 20 countries worldwide.
Databricks combines "data lakes" or raw data repositories with the structured information in data warehouses to develop a "lakehouse" where companies can store and efficiently use their data.
It is on track to generate about $1 billion in revenue in 2022. Databricks also developed a web-based platform to work with Spark, which provides automated cluster management.
And more than 5,000 organizations and companies, including 40% of the Fortune 500 companies, currently depend on Databricks' unified data platform for machine learning, analytics, and data engineering.
Venture-backed with hundreds of international partners, such as Microsoft, Amazon, and Tableau, Databricks is helping data teams solve the world's toughest issues.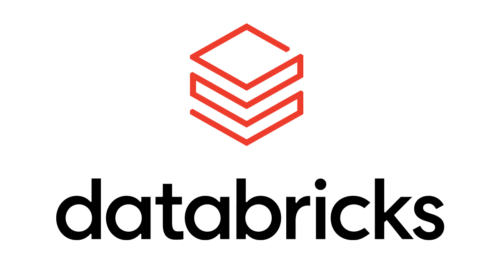 Why Is Databricks So Popular?
Databricks is popular as it is ushering in a fourth technological and economic revolution in data analytics (also known as Big Data) for efficient innovation and better insights.
The Databricks platform is said to be a hundred times faster than Apache Spark.
The platform enhances development and innovation and also offers better security options.
This is one of the reasons many successful and prestigious venture capitalists and money managers have already invested in the company.
Powered by Delta Lake on the cloud, the Databricks Lakehouse platform is excellent, as it allows companies and organizations of any size to efficiently and effectively consolidate all their data in one place.
Also, Databricks provides a comprehensive and secure suite of database management apps that are unmatched across any of its business competitors.
Who Owns Databricks?
Databricks is owned by several private initial seed investors.
Some Databricks investors include:
New Enterprise Associates

BlackRock

Green Bay Ventures

Dragoneer Investment Group

Battery Ventures

Andreessen Horowitz

Fidelity
Databricks was founded by Andy Konwinski, Ali Ghodsi, Arsalan Tavakoli-Shiraji, Matei Zaharia, Ion Stoica, Patrick Wendell, and Reynold Xin.
How Much Is Databricks Worth?
According to CNBC, the company was valued at more than $38 billion in Aug 2021.
Note that its last funding round was spearheaded by Morgan Stanley in Aug 2021, where Databricks raised about $1.6 billion from investors like ClearBridge Investments and Baillie Gifford.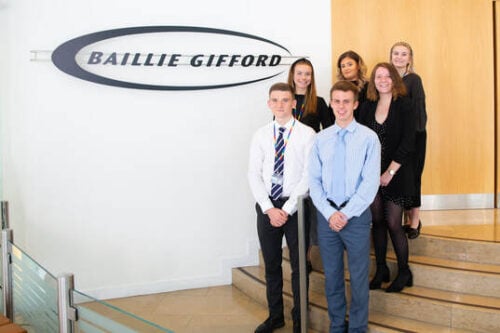 This funding round added $10 billion to Databricks' valuation since the company was last valued at $28 billion in February.
Databricks Revenue
As Databricks is a private company, there is not much information on its financials. And its primary source of revenue is from customer subscriptions to its SaaS tools.
According to TechCrunch, the company has annual recurring revenue of $600 million.
Databricks closed 2020 at an impressive $425m ARR with a 75% year-on-year growth, which is particularly quick and incredible for a company of its size.
Please note that past performance isn't indicative of future results.
Can You Buy Databricks Stock?
Sadly, you can't buy Databricks stock at the moment.
However, you will be able to buy shares in any future IPO.
Databricks intrigues investors looking for growth in a very low-yield global environment.
While you can't invest in Databricks, we picked out some competitors that could be a solid alternative.
We will get to those shortly, but let's see if there's any news on a Databricks IPO date.
Databricks Stock IPO Date
The Databricks IPO date isn't set, and there's no immediate indication from the company's leadership that they plan to go public in the near future.
The CEO of Databricks said that the company does not have any plans for an initial public offering yet. However, the CEO also confirmed they would probably go public in 2022.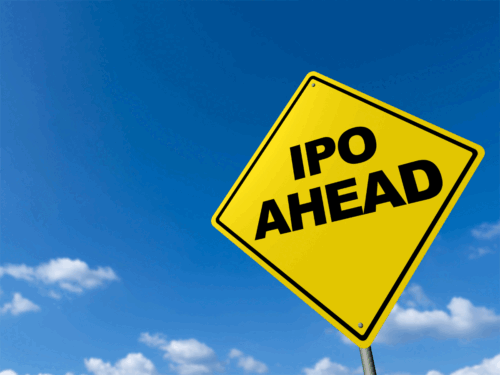 Also, it is not clear whether Databricks plans to go public through a traditional IPO or direct listing. However, according to Reuters, Ali Ghodsi has certainly ruled out the possibility of a merger with a special-purpose acquisition company.
Databricks Stock Symbol
The company hasn't yet submitted any public filings to the US SEC.
So, it isn't yet known what the Databricks stock symbol will be. And we can only speculate.
However, here are 2 possibilities if the company is listed in the US:
Databricks Stock Price
As Databricks is a privately held company, there's no Databricks stock price yet.
However, this press release from Databricks covered the latest round of funding and provides more insight into the crucial question, "How much Databricks' stock price will be?"
Obviously, nobody has a crystal ball accurately predicting growth, demand, and interest rates, but we can make an informed guess.
With an equity valuation of $38 billion and 300 million outstanding shares, the equity price of the company's stock at IPO could be around $125.
Databricks and its underwriters will not publicize an estimated IPO stock price range until after the company makes an initial S-1 filing with the SEC.
While you can't invest in the company, you can buy stock of some Databricks competitors.
Databricks Competitors
Databricks has a huge competitive advantage over others in data analysis and innovation. As you can't buy its stock right now, you may want to invest in other technology-driven companies, such as Snowflake.
Below, we'll look into some publicly traded companies that are the biggest competitors to Databricks.
Snowflake Inc. (SNOW: NYSE)
Snowflake is a data warehousing company that offers a robust data platform that provides a data warehouse-as-a-service carefully designed for the cloud.
The data science company was founded in July 2012 and publicly launched in October 2014 after 2 years in stealth mode. The company offers a cloud-based data storage and analytics service.
With its Data Cloud, Snowflake enables thousands of organizations and companies to mobilize data with concurrency, near-unlimited scale, and high performance.
The current stock price for the company shares is $178.76.
Snowflake has certainly intrigued Silicon Valley legends.
With sky-high net retention rates and triple-digit growth, the cloud-based data warehousing company in Montana is a magnet for heavyweight investors, such as Salesforce Ventures and Berkshire Hathaway.

Teradata Corporation (TDC: NYSE)
Teradata is a cloud data analytics company headquartered in San Diego, California, built for a hybrid and multi-cloud reality, solving some of the most complex and unique data challenges at scale.
It offers database and data analytics-related software, data science services, and products.
The company helps organizations unlock value by turning data into their most important assets.
Teradata was formed in Brentwood, California, in 1979, as a collaboration initiative between researchers at Citibank's advanced technology group and Caltech.
For the year ending 31 Dec 2021, Teradata Corp revenues increased 4% to $1.92 billion.
The current stock price for the company shares is $42.72.
The company operates through 3 operating segments: Americas (Latin America and North America), EMEA (Europe, Middle East, and Africa) as well as APJ (the Asia Pacific and Japan) regions.

Oracle Corporation (ORCL: NYSE)
Oracle is one of the leading and largest vendors in the enterprise IT market.
It's a computer technology corporation based in Texas and is best known for its software services and products like Java.
Through its four main business segments — hardware, cloud and license, and services—Oracle sells and markets its cloud-engineering systems and services as well as database management systems.
The company is also well-known for its Oracle database software and computer systems, such as Java and Solaris.
The current stock price for the company shares is $74.51.
Oracle's annual revenue for 2021 was a whopping $40.479 billion, a 3.61% increase from 2020.
Oracle claimed that its overall cloud business is now more than $11 billion per year on a run-rate basis. And total cloud revenue in the latest quarter was $2.8 billion, up 24%, or 26%, when adjusted for currency.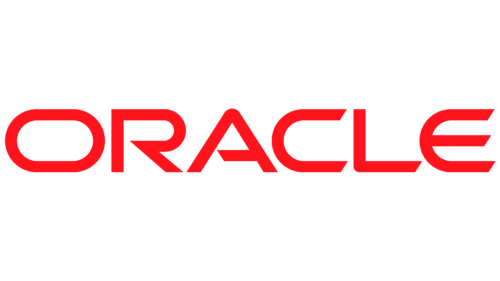 Wait for a Databricks Stock IPO or No?
The Databricks IPO has not been announced yet, though some sources claim that the company is preparing to go public.
Keep in mind that the steps Databricks took in Feb 2021 to add support for Google Cloud and the considerable investments by Alphabet's CapitalG are strong and reliable indications of an upcoming IPO.
Currently, it seems that Databricks has been able to secure sufficient internal financing to avoid diluting its equity rights.
If you want to invest in Databricks, you should keep an eye on the IPO calendar and the latest news to find out when the IPO will take place.
If Databricks ever trades on the public market, it could be an excellent company to invest in because of its increasing revenues and valuation.
But is it worth holding out for?
Probably not.
You can choose from one of its competitors, such as Oracle.
Databricks Stock: Final Thoughts
There's no current Databricks IPO date. However, based on the information and insights we have on the company, it is safe to assume that Databricks will be a highly anticipated IPO for 2022.
The enterprise software industry worldwide is a huge, growing market with considerable potential for innovation.
Did you know that the international enterprise software market is expected to be worth about $517 billion, according to Statista, with total IT spending reaching up to $4.07 trillion?
Databricks is certainly an innovative company that could serve several segments of that growing IT sector.
When the news of a Databricks IPO date breaks, we will tell you all about it. For now, its competitors, such as Teradata or Oracle, could be suitable backups.
Databricks Stock FAQ and Recap
Is Databricks Going to IPO?
While Databricks hasn't yet filed for an IPO, note that an expected IPO date could be 2022. There are many encouraging factors and signs that Databricks plans on going public soon.
What Is Databricks Stock Worth?
Based on the share count and company valuation, the price could range from $100 to 150 per share.
Is Databricks Public or Private?
Databricks is still a privately owned company. The company has raised about $3.4 billion in private financing since it was founded. Morgan Stanley led the latest round of funding, injecting at least $1.5 billion, and raising Databricks' valuation to $38 billion.
Is Databricks Owned by Microsoft?
No, Databricks is not owned by Microsoft. The company is owned by several private initial seed investors. Microsoft was one of the noted investors of Databricks in 2019 and participated in the company's Series E for an unspecified amount.