Spotify is the leading music streaming service in the world. It was one of the first legitimate streamers that offered an alternative to CDs and illegal downloads. But who are the biggest Spotify competitors? Read on to learn more.
What is Spotify?
Spotify is a freemium service that offers a free tier with restrictions or a paid tier for full access.
The company was founded by Daniel Ek and Martin Lorentzon in 2006 in Stockholm, Sweden.

There are over 350 million users signed up for Spotify with over 150 million being on the paid tier.
The company has expanded to include podcasts and has acquired many high-profile podcasts such as the Joe Rogan Experiences and JaackMaate's Happy Hour Podcast.
By 2021 the service was available in 178 across the world. The company is listed on the New York Stock Exchange under the ticker symbol SPOT.
The total revenue for Spotify was reported to be €9.67 billion in 2021. The operating income for the same period was €94 million.
The service is available on iOS, Android, Windows, macOS, via the web, and through Amazon's Alexa.
There are over 50 million songs available to be streamed on the service.
Most podcasts can be accessed through Spotify as well including many exclusives.
Spotify Biggest Competitors
Most of Spotify's revenue is derived from the paid subscriptions.
The company offers a single, family, and bundled subscription with the meditation app Headspace.
Its premium subscriptions are responsible for around 91% of the total revenues that Spotify brings in each year.
The single subscription is $9.99 a month, and the price hasn't changed since Spotify's inception.
The family plan allows 6 people in the same household for a monthly fee of $14.99.
Its secondary income is from ads that accompany its free tier.
Advertisers can pay to have a variety of ads on the Spotify app which will play for free to users.
They can have standard radio ads, video ads, sponsored playlists, and takeovers.
This side of the business is worth around 9% of Spotify's total revenues.
Since its foray into podcasting, Spotify will have new potential revenue streams.
In 2021 they announced that podcasts could manage their subscription fees through Spotify, with the company taking a small cut.
Spotify also acquired Megaphone, an ad-insertion company that can help Spotify make money from podcast ads.
Now let's take a look at the companies in competition with Spotify:
Apple Music – A streaming service launched by Apple.

Amazon Music Unlimited – Amazon's streaming service available on multiple platforms

YouTube Music – Google's streaming service named after the video-sharing platform.
Apple Music
Apple became the biggest seller of music with its app and marketplace iTunes. It was at the forefront of the digital takeover of music sales.
When Spotify launched it disrupted the growing digital music business by offering ad-supported streaming.
Despite Spotify launching in 2006, it would be 9 years before Apple entered the streaming industry with Apple Music.
In 2015 the app launched and was an instant success and has grown to operate in 167 countries worldwide.
Apple is one of the most successful companies in the world and is ranked as the world's most valuable brand.
The company is listed on Nasdaq under the ticker symbol AAPL and is included on the stock market index the Nasdaq 100 component.
The total revenue for Apple was $274.515 billion in 2020 and they had an operating income of $66.288 billion.
Apple Music is the second industry leader with around a 19% share of the market.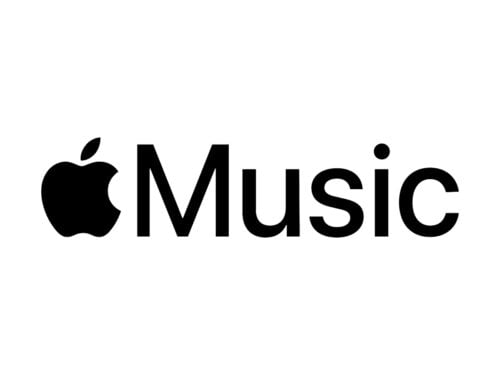 Amazon Music Unlimited
Amazon offers customers two different streaming services. The most comprehensive and the one that competes with Spotify is Amazon Music Unlimited.
It is offered at the same price point as Spotify and Apple Music at $9.99, with a $2 discount for those with a Prime subscription.
Its secondary streaming service is Prime Music which only has a fraction of the songs available.
This service is offered free to Prime members and has around 2 million songs on the platform.
Amazon Music Unlimited is one of the fastest-growing subscription services and by 2020 had 55 million subscribers.
That represents around 15% of the market share giving it a comfortable position behind Apple Music and Spotify.

YouTube Music
YouTube introduced its own music streaming service in 2015.
The platform was eventually merged with Google Play Music, a second streaming service owned by Google.
Although the streaming service is not as popular as its rival, YouTube's ad-supported music videos are highly popular.
A subscription to YouTube Music will entitle the user to watch music videos ad-free
There are around 20 million users signed up to YouTube Music which accounts for a 6% market share.
Despite lagging behind the competition, YouTube Music is heavily invested in by Google.
Around 5,000 people working for YouTube with annual revenue of $15.1 billion.

Spotify's Advantage
Spotify's advantage is its impressive algorithms that recommended new music to its subscribers.
It has one of the better interfaces out of all the streaming services and its generated playlists are really good.
There's also a sense of community that Spotify has which other streaming services lack.
User-generated playlists are an integral part of the Spotify experience.
The company has also invested heavily in podcasts, more so than any of its competitors.
It has revolutionized the industry by introducing shows with music, doing away with the complicated licensing issues around music.
Its focus on podcasting is going to help Spotify generate new revenue streams while its competition continues to play catch up.
Spotify Competitors and Alternatives: Final Thoughts
Every streaming service is an imitation of Spotify. Its competitors are in a constant state of trying to catch up with Spotify.
The company is bold, innovative, and smart.
It leads the streaming industry thanks to its availability in most markets around the world, being available on most devices, and its cheap recurring subscription fees.
The trouble that Spotify faces is that it can't up its prices for fear of pricing itself out of the market.
Amazon, Apple, and Google can and will run their services at a loss to keep customers in their world.
Spotify needs to find new ways to become profitable if it hopes to maintain and increase its lead.