Investors who pay attention to retail markets are interested in buying Trader Joes stock.
People increasingly want to shop at grocery stores that focus less on larger box brands and more on fresh options.
Grocery stores such as Whole Foods Market and Sprouts Farmers Markets have provided the business model for many smaller local establishments to flourish.
Trader Joe's is one of the more popular grocery store chains consumers are turning to.
So can you buy Trader Joe's stocks?
Keep reading for all the details!
What Is Trader Joe's?
Trader Joe's is an American grocery store chain founded by Joe Coulombe.
The company is a staple in many communities and currently has over 500 stores in 42 states.
Trader Joe's started as a completely different store altogether.
Joe Coulombe started his line of Pronto Market convenience stores in 1958 in Los Angeles, California.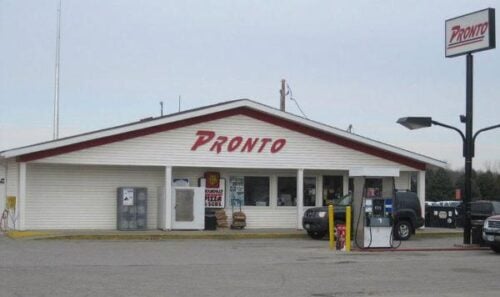 At the time, he felt that the company was too similar to 7-Eleven, and he was worried that Pronto Markets would face fierce competition.
So he brainstormed other ideas and opportunities when the idea for Trader Joe's came to him.
The first Trader Joe's grocery store opened in 1967 in Pasadena, California.
The company began as a fresh foods market, and butchers leased space in the stores to sell deli meats and cheeses.
Due to its unique product stock, Trader Joe's was a smash hit.
The first store is still in operation today, in the exact location, and sees long lines stretching across its store.
In 1979, German entrepreneur Theo Albrecht purchased Trader Joe's as a personal investment for his family.
Theo was no stranger to the grocery store business.
In addition to owning Trader Joe's, the Albrecht family owns Aldi Nord and Aldi Sud, two popular grocery chains that operate independently of Trader Joe's.
After Theo purchased Trader Joe's, the company expanded throughout the US.
In 1987, Joe Coulombe was replaced by John Shields.
Under Shield's guidance, the company expanded out of California and into Arizona in 1993, and into the Pacific Northwest in 1995.
By 1996, stores had begun to open on the East Coast of the US.
In 2001, John Shields retired as CEO, being replaced by Dan Bane, but the work done by Shields would be remembered for years to come.
Under John Shields, the number of Trader Joe's stores grew by five times from 1990 to 2001.
Trader Joe's sales had grown tenfold from its initial value — impressive to say the least.
News of this success has spread and been covered by publications like the New York Times.
The company still hasn't slowed down — when looking at data related to sales per square foot, Trader Joe's is number one.
No other grocery store comes close to Trader Joe's, and it has the highest sales compared to every one of its competitors.
In 2016, it was estimated that the company made $1,750 per square foot in each store.
That's more than double what Whole Foods generates, a company once thought to be the most successful grocery store in the nation.
Currently, the company has over 500 stores and more than 50,000 employees.
Who Owns Trader Joe's?
Theo Albrecht purchased Trader Joe's in 1979.
Albrecht passed away in 2010, and all three of the companies he and his brother owned passed to the Albrecht family, including Trader Joe's.
What Is Trader Joe's Worth?
Trader Joe's had $10.1 billion in gross revenue last year and profit was $3 billion.
It had a total growth of 18.5% year over year.
With over 500 retail locations, solid branding, and loyal customers, the company's intangible worth is much higher.
What Is Trader Joe's Revenue?
Trader Joe's cult-like popularity makes it profitable.
The company purposely keeps retail stores small and selectively curated.
Last year's gross revenue was over $10 billion and net income was $215 million.
It was number 314 on the Fortune 500 list.
Why Is Trader Joe's Successful?
Trader Joe's is successful for several reasons, particularly because of its willingness to please shoppers.
The company prides itself on being able to take customer feedback and apply it to operations and products.
That kind of relationship with customers is what keeps people coming back without fail.
Trader Joe's makes a massive amount of money by selling products that are the Trader Joe's brand.
Be it wine, dairy, or premade sandwiches, the majority of the food you'll find on the shelves of your local Trader Joe's is their brand.
Because everything is under the Trader Joe's umbrella, the company saves money by avoiding other name brands.
Shoppers know, trust, and love the Trader Joe's brand.
Can You Buy Trader Joe's Stock?
At this time, Trader Joe's remains a privately owned company.
As such, it is impossible to purchase Trader Joe's stock on any stock market.
When Is Trader Joe's IPO Date?
An Initial Public Offering (IPO) date, is the date when a company begins selling public shares on the stock market.
There has not been an IPO event for Trader Joe's and no future IPO date has been announced.
What Is Trader Joe's Stock Symbol?
Currently, there is no Trader Joe's stock symbol.
Since it is a privately owned company, it is not listed on the stock market.
Only publicly traded companies have a stock ticker symbol.
If Trader Joe's ever goes public, a good stock symbol might be JOES.
What is Trader's Joe's Stock Price?
Private companies are not listed on the stock market and do not have a stock price.
Trader Joe's is still privately held, and it does not have a public stock price at this time.
Trader Joe's Competitors To Buy
Currently, investors cannot buy stock in Trader Joe's.
Several other grocery stores trade on the stock market and can be excellent options for any trader's portfolio.
Walmart, Inc. (NYSE: WMT)
Walmart is more than just a supermarket: it's a colossal company that caters to every possible need of the consumer.
When you walk into a Walmart, you can find groceries, clothing, utilities, sporting goods, and office supplies.
Some locations even have expansive gardening sections.
If you're looking to invest in the grocery industry, Walmart is a Swiss army knife.
In addition to its larger department stores, Walmart also operates independent food markets.
It also has personalized ads to ensure that customers receive shopping suggestions based on personal data.
These stores, known as Walmart Neighborhood Markets, emulate the Trader Joe's feeling.
They are bare-bones, with minimal decorating and aisles filled with food and not much else.
The only aspect that the Walmart Neighborhood Markets miss the mark on when emulating Trader Joe's is the independent branding.
While its Great Value branded products are available, they are not the products that the stores focus on.
In 2021, Walmart had $559.2 billion in revenue.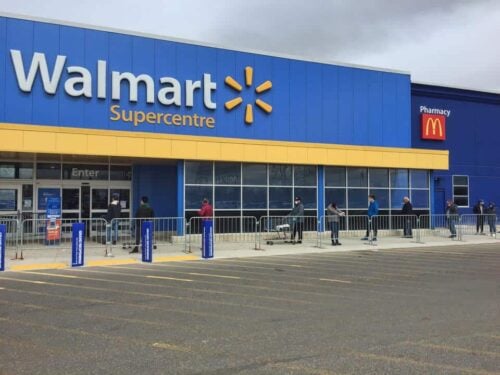 Sprouts Farmers Market, Inc. (NASDAQ: SFM)
If you're looking for an operation that's more similar to Trader Joe's, you'll want to invest in Sprouts Farmers Market.
Sprouts is a supermarket headquartered in Arizona that specializes in natural and organic foods.
Shoppers can purchase fresh produce, bulk foods, vitamins, and deli items, among other things.
Each Sprouts store makes an effort to focus on the environment and the farmers that it receives products from.
Sprouts is also committed to being a zero-waste company, which applies to both packaging and the foods that it sells.
Packaging is fit for recycling, and all food that can no longer be sold in stores is donated to hunger-relief programs or used as animal feed and compost for farmers.
Sprouts operates nearly 350 stores in 23 different states.
The company employs around 35,000 people and saw $5.6 billion in revenue in 2019.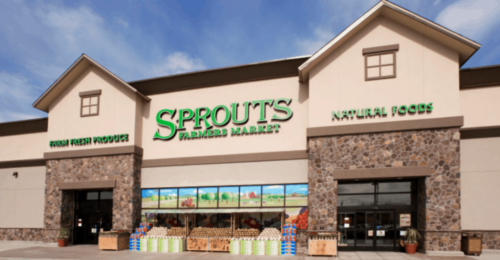 Kroger Co (NYSE: KR)
Kroger Company is an American supermarket chain that is far older than any other option on this list.
Kroger was founded in Ohio in 1883.
It is the country's largest supermarket by revenue and the second-largest retailer.
It's also the seventh-largest employer in the US.
Kroger is one of the supermarkets that set the stage for its competitors.
Many other supermarket chains have based their layouts and designs on Kroger stores — and for good reason: it's remained a major player for over a century.
Kroger has nearly 2,900 locations in the country and 465,000 employees.
It generated $132 billion in revenue last year.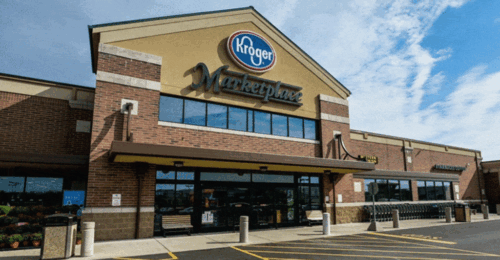 Can You Buy Trader Joe's Stock: Final Thoughts
If you have your heart set on investing in Trader Joe's, you, unfortunately, won't be able to.
While the company is very successful and they make a large amount of money per square foot in their stores, they're still privately owned.
To date, Trader Joe's has not indicated an interest in an initial public offering.
Thankfully, however, many grocers can be invested in, so be sure to check them out if you're dead set on investing in a grocery store.
For the foreseeable future, though, Trader Joe's won't be an option.
Trader Joe's Stock FAQs
Are you looking for information about how to buy Trader Joe's stock?
Here are the most common questions we get for this company.
Did Aldi Buy Trader Joe's?
Theo Albrecht, one of the two brothers who own Aldi Nord and Aldi Sud, bought Trader Joe's in 1979.
So technically, yes, Aldi bought Trader Joe's.
What is Trader Joe's Stock Price?
Trader Joe's is a privately owned company.
Because of this, it does not have a stock price.
Will Trader Joe's Go Public?
There have been no announcements from the company or its owners about going public.
It is not expected to go public in 2023.
Is Trader Joe's Public Stock?
Trader Joe's is not on the public stock market.
It is not possible for individuals to purchase shares of the company at this time.