Twitch is a streaming platform used by gamers worldwide, and its growth in popularity shows no sign of slowing down.
Many investors wonder if they can buy Twitch stock and profit off the streaming hype.
Gamers prefer Twitch to other platforms like YouTube, for its streaming capabilities.
It allows users to stream their gaming sessions live across the world.
Twitch is not just about gaming but adding commentary, giving gamers a great way to follow along and get pointers as they watch the pros play their favorite games.
But can you buy Twitch stocks?
Read on to learn everything you need to know!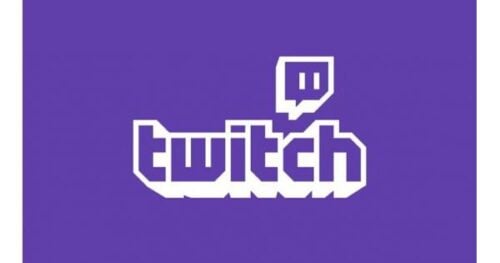 What Is Twitch?
Twitch is a live-streaming platform that many assume is a gaming business.
It was launched in 2007 as a general content broadcast named Justin.tv.
Founded by Justin Kan and Emmett Shear, initial twitch streamers had streams about sports, music, games, and other common interests.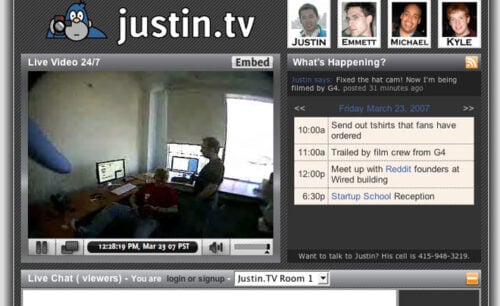 While the streaming platform has spots for all kinds of content, it was its game content that really took off.
Due to the large number of users that were focused on gaming, the founders decided to split the platform in 2011, renaming the section for gaming Twitch.
Since then, Twitch's popularity has exploded, gaining the attention of huge tech companies like Google and Amazon.
Who Owns Twitch?
Amazon owns Twitch.
While there were rumors of acquisition with Google, the owners walked away and decided to go with Amazon, selling Twitch in 2014 for $970 million in cash.
Now that Amazon owns Twitch, it has created a solid form of gaining revenue from the streaming platform, including subscriptions and advertisements.
How Much Is Twitch Worth?
Twitch's current worth is well into the billions when you account for intangibles.
For example, viewers watched over 18 billion hours of content on Twitch in 2020.
In 2021, it had 2.8 million viewers and 9 million streamers.
What Is Twitch's Revenue?
Twitch's revenue was $2.3 billion last year.
Advertising accounted for $750 million of that.
It also generates revenue from streamer channel subscriptions and in app purchases.
Why Is Twitch Successful?
Twitch is successful for several reasons, most of which have to do with its streaming features for gaming.
Twitch is streamed live, which helps gamers share their gaming techniques and tactics with any user who wants to watch.
Several of the top gamers have used Twitch, shying away from other platforms due to their lack of gamer-friendly features.
It's also interactive — streamers and users in the channel can interact with each other.
This helps the audience improve tactics and learn new things about gaming while allowing streamers to share commentary as they play.
And last but not least, Twitch is the host of e-sports competitions and channels, which rakes in a ton of viewers and followers.
Can You Buy Twitch Stock?
You cannot buy or sell Twitch stock.
However, you can invest in Twitch — just not directly.
Twitch was acquired by e-commerce giant, Amazon, and is now bundled up in the company.
Technically, Twitch stocks make up about 1% of the company's annual revenue, though it's still part of a steady stock that's sure to not be going anywhere but up.
So, if you want to invest in Twitch, you can do so indirectly by investing in Amazon stocks.
Amazon's stock is solid and has been on the rise over the years as the importance of online shopping increases.
When is the Twitch IPO?
There will not be a Twitch Initial Public Offering (IPO) since it is an Amazon company.
If Amazon were to change strategy and make Twitch a publicly-traded company, the IPO date would be an exciting announcement.
How to Buy Twitch Stock
You can't buy Twitch stock directly.
Instead, you can buy Amazon stock on the NASDAQ stock market.
What Is the Twitch Stock Symbol?
Twitch is not traded directly, but its owner is.
Amazon is part of NASDAQ and trades under the stock ticker AMZN.
The stock symbol is the same as the company's logo, with the yellow arrow under the name "Amazon".
What Is the Twitch Stock Price?
Since Twitch is not traded directly, you'll have to make do with buying Amazon shares.
These trade on a wide spectrum because the company is so popular and profitable.
In the last 52 weeks, AMZN has traded between $2700 and $3700 per share.
This will change dramatically in May 2022 when the stock splits in a 20:1 move.
This means that shareholders will receive 20 shares for each one they currently own.
The individual share value will also be split accordingly.
If the price is at $3700 when the split happens, for example, traders who own one share at $3700 will then own 20 shares valued at $185.
Should You Buy Twitch Stock if It Goes Public?
Based on all data available, Twitch could be a solid choice for anyone looking to invest in a dedicated streaming platform.
In the meantime, you can quasi-invest in Twitch by trading stock in Amazon.
Because Amazon is a company with demonstrated success, there is less risk here than with other streaming competitors.
With a diverse range of offerings and strong past performance, Amazon is an excellent investment all on its own.
The company leads the world with e-commerce and online sales, so its value and operations as a company continue to grow, which is why it's worth investing in for the long term.
Twitch Competitors to Invest in
Twitch stock could be an excellent investment, but there are great alternatives as well.
There are all kinds of streaming platforms out there, especially as the popularity of streaming rises.
If you're looking to invest in Twitch's competition, check out these stocks.
Microsoft (NASDAQ: MSFT)
Microsoft is an enormous software company that has a long list of the most loved tech products around.
When the company invested in Mixer, it took some of the market away from Twitch, especially after it signed deals with big names like Ninja and Shroud.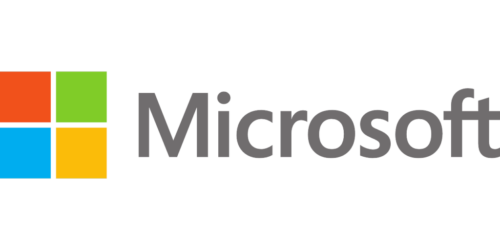 Facebook/Meta Platforms Inc. (NASDAQ: FB)
Facebook has one of the most profitable stocks in streaming at the moment, even though it came into the picture much later.
The company's new developments in streaming technologies along with a huge boost in its community members skyrocketed it ahead of its competition.
In 2021, Facebook announced that it was changing its name to Meta, paving the way for its move into it's next digital conquest, called the Metaverse.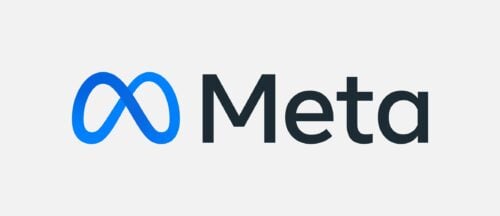 Alphabet (NASDAQ: GOOGL)
Alphabet is a conglomerate of Google, the powerhouse internet mogul.
Together with YouTube, the two just launched YouTube TV, said to also take up some of the streaming traffic.
The company has already set up a few advertising campaigns to garner some attention, saying it's going to provide powerful streaming at a low cost.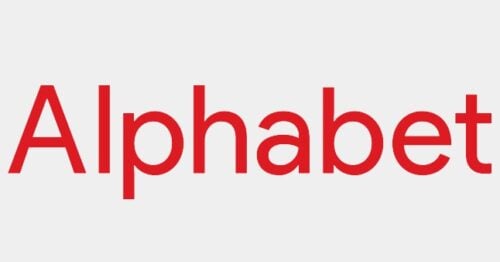 Can You Buy Twitch Stock: Final Words
Since the release of Twitch's site in 2007, it's blown up in the world of gaming, though it's not only for gaming.
Its ability to be incorporated into all kinds of apps is the reason why the company caught the attention of big names in tech, including Google and Amazon.
Now that Twitch is part of Amazon, it's easier to get in on the stocks, though you're not investing in the company directly.
Amazon has a solid track record for being one of the top companies in the world, which makes it worth investing in.
Be sure to keep a lookout for Twitch's competition, as they also have some great returns to offer.
Now is a great time for investing in stocks that offer streamers a place to upload content, giving the world more of what it wants.
Twitch Stock FAQs
Are you looking for a way to buy Twitch Stocks?
Read our frequently asked and answered questions for quick information!
Who Owns Twitch Stock?
Twitch is owned completely by Amazon.
Amazon purchased the company in 2014, thus it now owns all Twitch Stocks.
Is Twitch on the NYSE?
Twitch is not on the New York Stock Exchange (NYSE).
It is not a publicly traded company.
Twitch is owned by Amazon, which is traded on the NASDAQ.
What Is Twitch Ticker?
Twitch does not have a stock ticker symbol.
Its parent company Amazon, is traded under the stock symbol AMZN.
Is Twitch an Amazon Company?
Yes, Amazon owns Twitch.
Twitch was acquired by the company in 2014.
Twitch shares cannot be purchased directly.
As an Amazon subsidiary, you can invest in Twitch by buying Amazon shares.
Can I Invest In Twitch?
Technically, you cannot invest directly in Twitch.
You can invest indirectly by buying stock in Amazon.
Streamers also create content for the platform as an indirect way of investing as well.