There's a lot of money to be made on the stock market. We just don't all have the time or the know-how to discover where that money is. Fortunately, stock picking services take the guesswork out of where to look. Read on to discover our nine picks for the best stock picking services for 2023.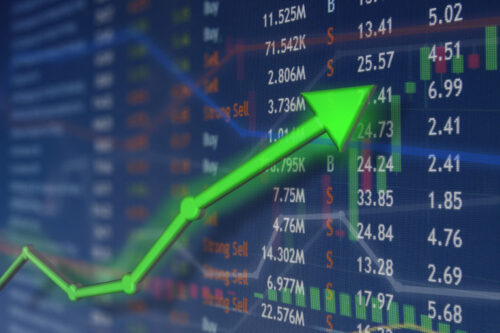 What is a Stock Picking Service?
A stock picking service is a tool that folks use to find recommendations on tickers and fast-track their stock research.
The best services look under the surface to locate stocks that the average person may not be able to identify.
They often focus on a specific type of stock or a niche that can speak to your portfolio.
For example, Capitalist Exploits searches overlooked markets, such as agriculture, to find breakout stocks.
The Motley Fool covers a range of niches that contain tickers boosting long-term growth.
Something important to note is that these services are meant for research; they do not promise winning stocks.
That being said, they could provide you with a helpful shortlist of stocks that could lead to wins on the financial markets.
Are Stock Picking Services Worth It?
Stock picking services take the time to do the research for you, so you don't have to.
For those without a lot of time to peruse the market, it can be a huge blessing to have industry experts give recommendations for stocks that should be on your radar.
They don't just stop at stocks, however.
Some stock picking services also tackle:
Cryptocurrency

Options

Bonds

Mutual Funds

Real Estate

Investments for retirement

And much more
These services similarly provide insights that the average trader may miss, such as uncommon sectors or unusual market patterns.
The Top Stock Picking Services for 2023:
Without further ado, let's dive into the top stock-picking services for 2023.
Marc Chaikin's Power Gauge Report
First up is a look into Marc Chaikin's Power Gauge Report.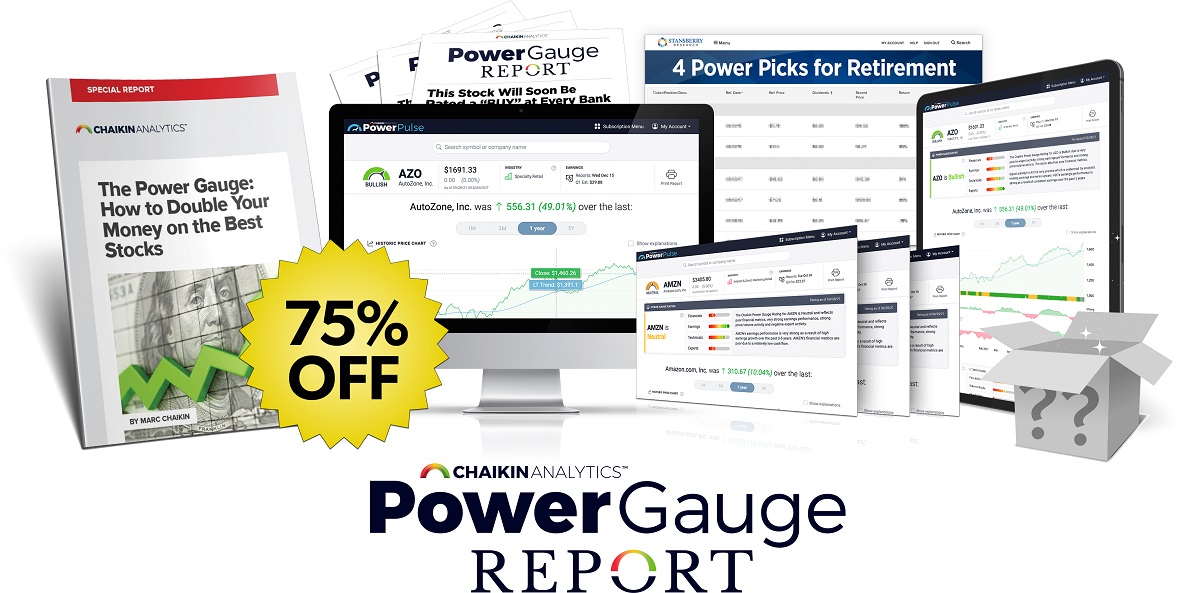 What Is the Power Gauge Report?
Power Gauge Report is a monthly newsletter from Chaikin Analytics.
The report was developed by Chaikin himself.
Within its pages are breakthrough growth stock recommendations that could be positioned to explode in the coming months.
These stocks are identified through the Chaikin Power Gauge algorithm that identifies a ticker's direction by analyzing several factors.
A subscription to this service nets traders a year's worth of reports alongside access to investment research tools.
A similar service offered by Chaikin Analytics is Power Gauge Investor.
The Powerpulse System
Signing up for this stock picking service rewards access to the Powerpulse system.
This nifty assessment tool lets you punch in any stock of your choosing, and the software will spit out detailed information about it.
Searching a ticker symbol will also give you a heads-up on whether a stock is bearish, bullish, or somewhere in between.
Where newsletters arrive only once a month, you can use this tool anytime with an active membership.
Chaikin's Power Picks
Included in a Power Gauge Report membership is the Power Picks special report.
This additional document reveals four growth stocks that are ideal for retirement.
In theory, you can sit on these tickers indefinitely and watch them increase over time.
They may not be fast-growing, but they could help create a significant source of income for your later years.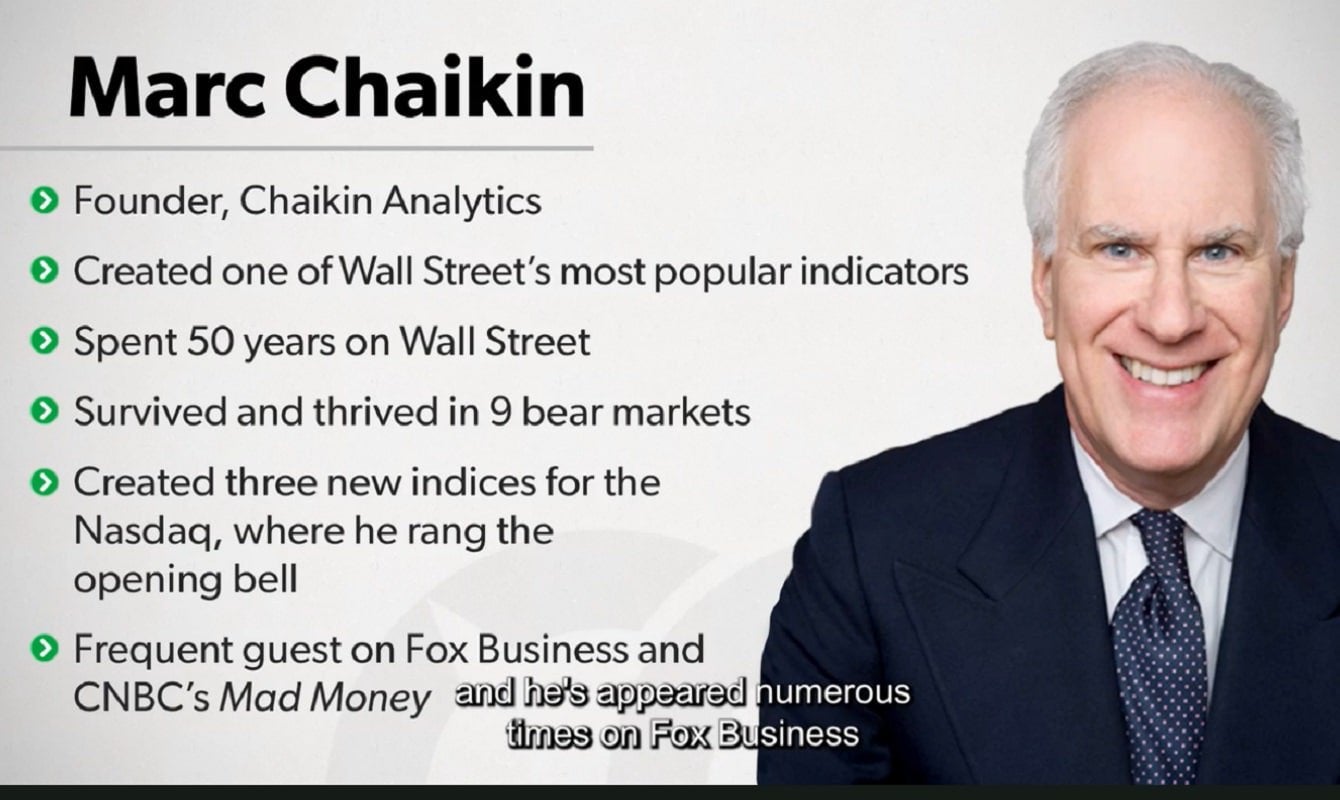 Pros
Power Picks

report

30-day money-back guarantee

12 issues of

Power Gauge Report

in one subscription

Advice from Chaikin himself

Access to Power Gauge software
Cons
No area to chat with other active investors

Focuses only on growth stocks
Power Gauge Report Pricing
You can currently pick up a year's subscription to Power Gauge Report for $199, including several bonus features.
Stock Dork readers have access to a 75% discount on the first year as well.
Don't wait to get started now with this lucrative package!
How to Learn More
If you want to know even more about everything stuffed into this package, our Power Gauge Report review has all the information you're looking for.
>> Sign up for Power Gauge Report to access exclusive research from Marc Chaikin <<
Jeff Brown's Near Future Report
Jeff Brown predicts what's happening next in his Near Future Report.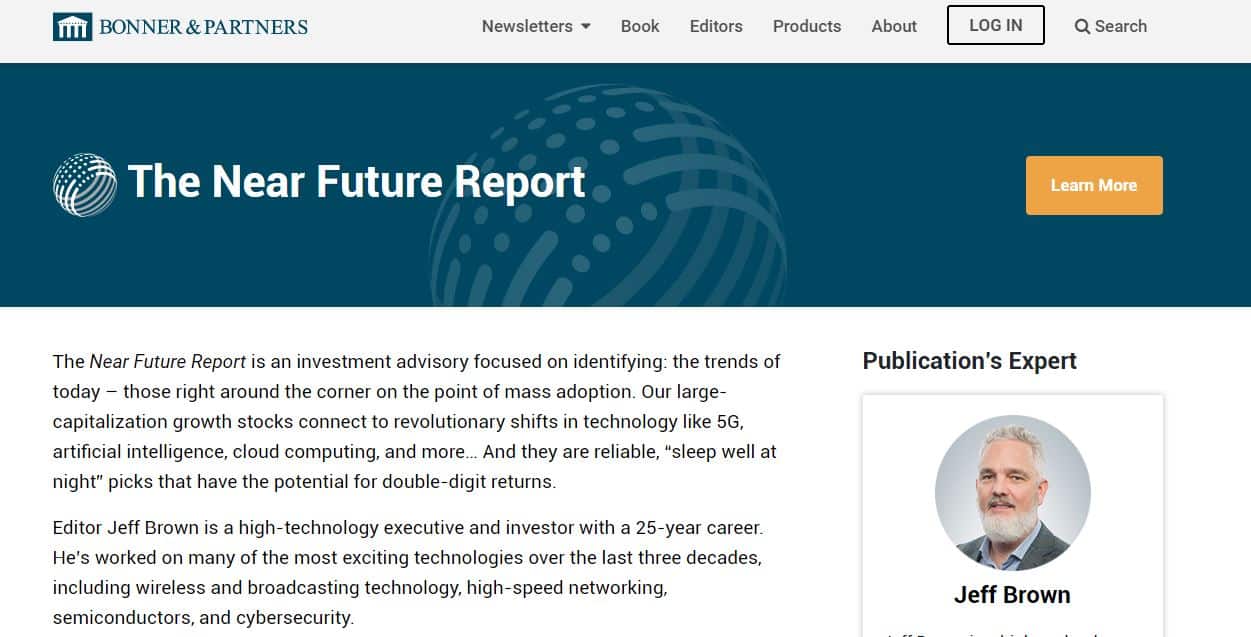 What Is Near Future Report?
Jeff Brown's Near Future Report is a comprehensive newsletter service that features investment strategy tools that focus solely on the tech sector.
You get insights and stock picks straight from the mind of Jeff Brown himself, a former tech executive who's well-known for his solid investment advice.
The report itself dives into current tech trends, such as artificial intelligence, software as a service, 5G, and more.
As these technologies emerge, the Near Future Report calls attention to trade ideas that are set to bring in significant profits.
Near Future rolls off the presses once a month, and a subscription nets you a year's worth of newsletters.
In addition, a subscription unlocks several additional tools for making the most of your investment strategy.
The "Tech Shock" Portfolio: Companies to Buy Now
In this special report, Jeff Brown calls out the semiconductor shortage still plaguing the world.
While shortages are nothing new, Brown points out he's never seen one on this scale.
He refers to the aftermath as the "Tech Shock".
This portfolio outlines the companies that are slated to win big from the subsequent demand.
There's also an accompanying text that covers businesses to avoid investing in as well.
Secrets of the "Cryptocurrency IRA"
Secrets of the "Cryptocurrency IRA" is included in a subscription to Near Future Report, and it focuses mainly on the world of crypto.
While nothing inherently new, cryptocurrencies still have massive profit potential, and this report shows it's not too late to get on board.
Trading crypto directly is one option, but this guide reveals another way.
No spoilers here, but a cryptocurrency IRA offers a unique alternative to other income sources and helps set up funds for down the road.
It's definitely worth a closer look if you want to diversify your portfolio with a new asset class with a lot of upside potential.
Pros
Entirely focused on tech

90-day money-back guarantee

Great for newcomers and folks with trading experience

Jeff Brown has over 25 years of experience in the tech space

A plethora of bonus materials
Cons
Does not cover any other trade ideas

Focused on growth and not day trading
Near Future Report Pricing
Everything included in the Near Future Report can be yours for $199 per year.
Even better, if you visit our review below, you can get a 75% discount on your first year's subscription.
Join the Near Future Report today to capitalize on these fantastic trends!
How to Learn More
If you're curious to learn more about Jeff Brown and the expertise he brings, check out our comprehensive Near Future Report review.
>> Get instant access to Jeff Brown's latest picks with the Near Future Report <<
Whitney Tilson's Empire Stock Investor
Next, we dive into Empire Stock Investor by the "Prophet" Whitney Tilson.

What Is Empire Stock Investor?
Empire Stock Investor is a research service that shares monthly recommended picks from the stock market.
Whitney Tilson leads the charge as the main editor, who has successfully predicted several major stock market events over the last 15 years.
The newsletter tends to focus on tickers in the tech sector, but it ultimately centers around growth stocks.
However, it's not uncommon to receive stock trade alerts that forecast big gains or losses.
Each monthly newsletter targets individual stocks that active investors can check out right away.
Tilson's latest focus is on the concept of Connexa Terra, a new way users can stay connected.
A subscription also includes daily newsletters and special reports that you can use to improve your trading style.
Whitney Tilson's Daily Newsletter
On each market day, Whitney Tilson shares his personal newsletter.
Each article provides a window into Tilson's mind and the current events that play into his stock picks.
He also provides personal insights into the life of a trader and isn't afraid to inject a little humor.
Five Ways to Earn 10x on the World's Biggest Tech Shift
This included report speaks specifically to the Connexa Terra tech craze.
This "faster than the internet" software, also known as the metaverse, could be the next big thing on the horizon.
Outlined within its pages are the top metaverse stock picks to invest in before the system takes off.
Pros
30-day money-back guarantee

Access to Tilson's 20 years of experience

Daily insights from two newsletters

Frequent updates and trade alerts

Discount subscription
Cons
Only long-term investment opportunities

No area to chat with other traders
Empire Stock Investor Pricing
Currently, a standard membership to Tilson's Empire Stock Investor is just $49, down from its usual $199 price tag.
Start your subscription today before this deal ends!
How to Learn More
If you want to learn more about what goes into this publication, check out our Empire Stock Investor Review.
>> Ready to get started? Stock Dork readers can save 75% on Empire Stock Investor here <<
Motley Fool Stock Advisor
The Motley Fool and its Stock Advisor service take the stage next.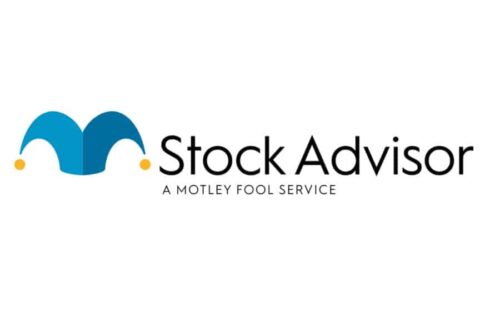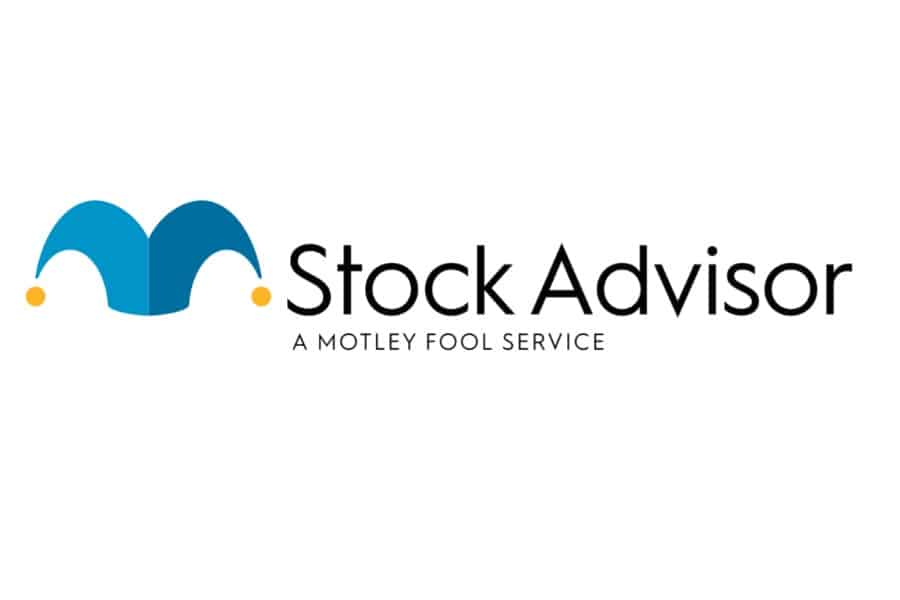 What Is Motley Fool Stock Advisor?
The Motley Fool's Stock Advisor is one of the best research services out there.
It's actually regarded as the gold standard for market insights and newsletters.
This premium service has made some solid stock picks over the last 20 years, and the team boasts a track record that far eclipses returns from the S&P 500.
Motley Fool's Stock Advisor subscription is built around the principle of investing in at least 25 stocks and holding them for a minimum of five years.
While the Motley Fool shares two new stock recommendations each month, you'll also gain access to a treasure trove of investment research.
You'll also receive trade alerts, sell notices, and monthly best buys as trends emerge.
24/7 Monitoring
Since you can't monitor the stock market indefinitely, the Motley Fool Stock Advisor offers the next best thing.
24/7 monitoring functions alert you to anything that could impact one or more of the Motley Fool Stock Advisor picks.
These alerts come straight to you so you can adjust your portfolio accordingly.
If you're familiar with Motley Fool's Rule Breakers, you should have an idea of the high quality research that you can expect.
Best Buys Now
As the name implies, Best Buys Now brings to light stock picks that are looking ripe to take off big.
These selections come straight from the minds of David and Tom Gardner, founders of the Motley Fool Stock Advisor program.
Its picks consist of the Stock Advisor's existing list of 300+ stocks.
Best Buys Now are meant to be acted upon immediately and then set aside for long-term gains.
Pros
Best Buys Now picks

30-day money-back guarantee

Proven track record

24/7 monitoring service

Includes several bonus features
Cons
Long-term picks not suitable for day traders

No stock screener
Price
You can pick up a year of the Motley Fool Stock Advisor for just $99 with a special discount we have secured for readers.
This is an excellent deal that you'll want to take advantage of if you're in the market for Motley Fool's insights.
How to Learn More
More information about this exclusive platform can be found in our Motley Fool Stock Advisor review.
>> Join Stock Advisor now and access the Gardner Brothers' newest stock picks <<
David Eifrig's Retirement Millionaire
Find ways to set yourself up for the retirement of your dreams with David Eifrig's Retirement Millionaire.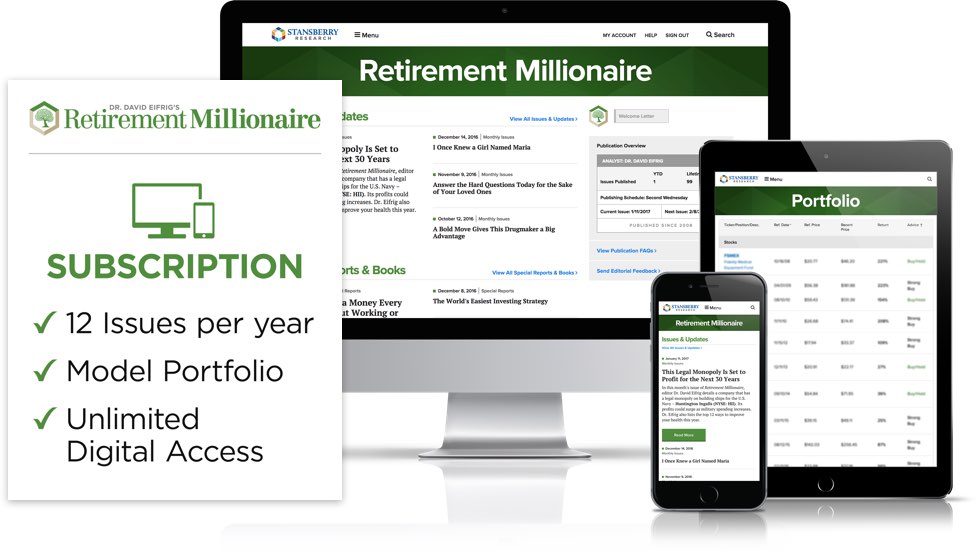 What Is Retirement Millionaire?
The Retirement Millionaire is a stock-picking service that offers trade ideas to build a nest egg for retirement.
The newsletter, published on the second Wednesday of every month, contains somewhere between 20 and 25 positions.
Dr. David "Doc" Eifrig has 45 years of financial background to back up his assessments.
Each stock pick is meant to be a "buy" designed to fuel retirement savings.
In addition to investment ideas, Retirement Millionaire also provides insights into the retirement lifestyle, even if you're on a budget.
David Eifrig Jr.'s Big Book of Retirement Secrets
Trading stocks aside, this book of 64 pages contains retirement secrets straight from the pen of David Eifrig himself.
These health and wealth tips can help individuals mentally prepare for what retirement life will look like.
Such tips can help cut expenses, bring in monthly income, and could help you live a healthier lifestyle.
The Stansberry Digest
Each market day, the Stansberry team releases their notes about new investment opportunities.
What we like about this service is that its experts aren't afraid to change their positions to adapt to the market.
In short, they don't sugarcoat their outlooks and will alert you if they feel that a previous position wasn't the best play.
However, the stock picks the team uncovers may just be the solid investment your portfolio needs.
Pros
30-day money-back guarantee

Dr. Eifrig's 45 years of experience

Tips for maximizing retirement potential

Takes a conservative approach to investing

New trade ideas each month
Cons
No tools for day traders

Not aggressive enough for some
Retirement Millionaire Pricing
One year of Retirement Millionaire will set you back just $199.
However, you can get a 75% discount on the sticker price by visiting our Retirement Millionaire review below.
How to Learn More
Our Retirement Millionaire review contains even more information about this retirement-based stock picking service.
>> Get the latest research from David Eifrig here <<
Investors Underground
A strong community makes Investors Underground a true collection of minds.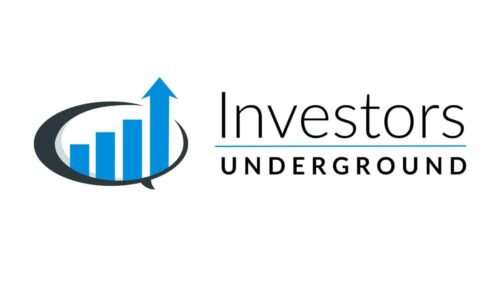 What Is Investors Underground?
Investors Underground is a not-so-secret trading community that includes investors from all over the globe.
It is unique among stock picking services, offering a large amount of community interaction and support.
This includes day traders, swing traders, and even those looking for long-term positions.
The service also has an awesome OTC chat room that can help you stay one step ahead of the penny stock market.
The platform includes hundreds of educational tools, from video lessons to trading courses.
It's even possible to find a mentor who can help you build a portfolio and set yourself up for trading success.
Community Chat Room
Investors Underground is best known for its community chat room that functions in many ways like a constantly evolving stock screener.
This community platform unfolds into a series of chat rooms perfect for any type of investor.
A momentum chat speaks to day trading, and there's also a channel for swing traders and options.
Each chat is stocked with knowledgeable investors looking to share trade ideas.
Education Library
Beyond a large community of traders, Investors Underground includes several forms of educational tools to keep you at the top of your game.
The platform contains 1,000+ video lessons you can watch again and again.
There are also comprehensive training courses, group webinars, and trade recaps to work with others to better understand the market.
Pros
Several chat rooms to choose from

Hundreds of educational tools for beginners and experienced traders alike

Feedback and suggestions from expert traders

Contains tools for trading penny stocks

Mentorship opportunities
Cons
On the expensive side

Can be overwhelming at first glance
Investors Underground Pricing
Investors Underground costs $297 per month, but you can save money if you snag a quarterly subscription at $697 or annual membership at $1,897.
Join the chat today and start trading with the experts!
How to Learn More
Find out even more about this incredible service in our Investors Underground review.
>> Join Investors Underground and sharpen your trading skills today <<
Mindful Trader
Mindful Trader is your one-stop shop for everything swing trading.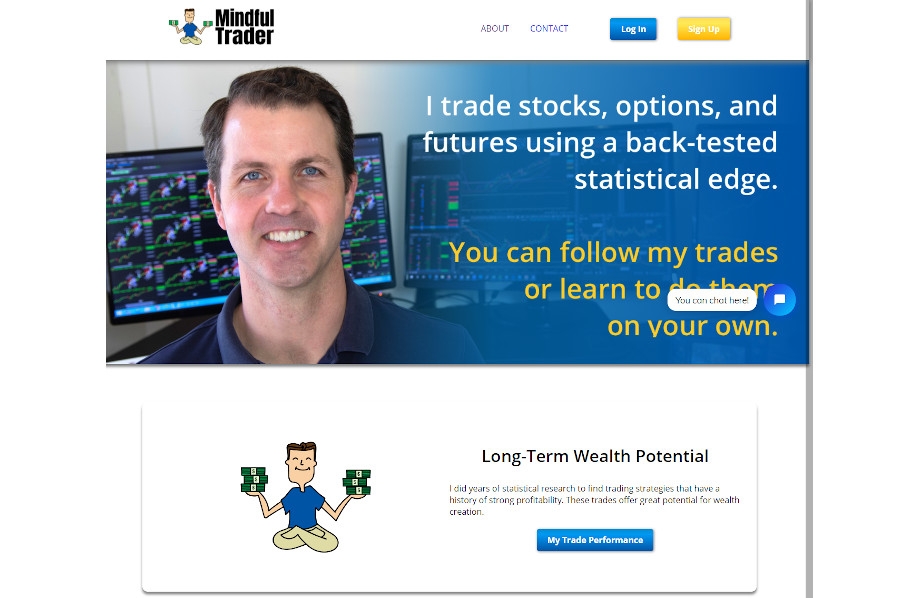 What Is Mindful Trader?
The Mindful Trader is another one of the best stock picking services available today.
Trader Eric Ferguson uses his love of numbers to back-test his stock picks, providing him a statistical advantage that others don't have.
Through a proprietary program, Ferguson identifies individual stocks that he believes will make it big.
Signing up for this platform effectively teaches you how to perform the swing trading that Eric uses to achieve success.
You'll also receive frequent stock, options, and futures picks alongside Eric's insights into trading.
Mindful Trader Trade Alerts
Eric provides first-hand trade alerts a few times daily while trading is in full swing.
These alerts arrive via phone or email with information on why the ticker is a good choice to invest in.
You'll also hear if a trade isn't going to reach a target price so you can protect your investment.
Educational Materials
Signing up for the Mindful Trader also gives access to educational tutorials.
These tutorials, put together by Ferguson himself, reveal his trading strategies and teach swing trading methodology.
Pros
Multiple stock alerts are sent out daily

Direct like of contact with Eric Ferguson himself

Can cancel any time

Loads of educational materials

Beginners can learn everything they need to know to swing trade
Cons
No free trial

Limited bonus features
Mindful Trader Pricing
You can pick up a Mindful Trader sub today for just $47 per month.
This is a phenomenal value considering everything this research service has to offer.
How to Learn More
Travel deeper into Eric's mind in our Mindful Trader review.
<< Want to check out Mindful Trader? Just click here. >>
Chris MacIntosh's Capitalist Exploits
We turn next to Chris MacIntosh, his team, and their Capitalist Exploits research service.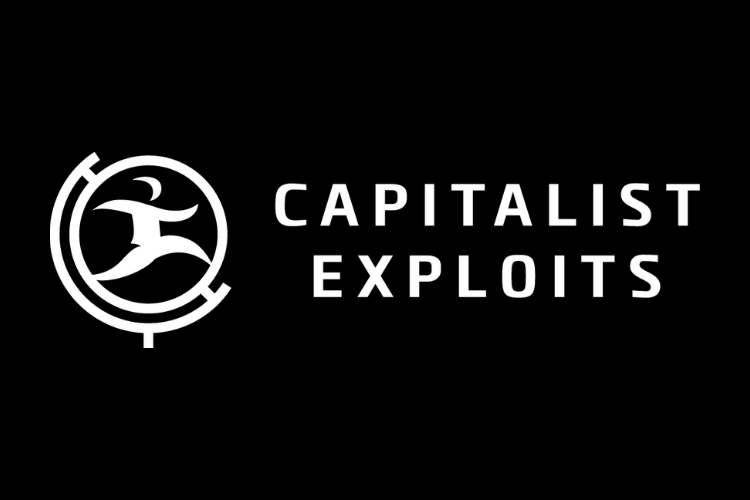 What Is Capitalist Exploits?
Capitalist Exploits dives deep into the stock market, searching for undercover positions that can yield incredible returns.
Chris MacIntosh leads the team alongside Brad McFadden and Jamie Keech — each has seen great success in the financial world.
The team avoids high-profile trends and instead looks in areas of little to no interest for stocks just waiting to explode.
One of Capitalist Exploits' latest focuses is the agriculture sector for the "asymmetric opportunities" it provides.
While access to their picks comes at a cost, Capitalist Exploits offers a free newsletter called Our World This Week.
It also has another fantastic free service called Hedgies Uncut, where the team gives comical takes on the market in real time.
Insider Weekly
Insider Weekly is a weekly newsletter and one of the backbones of the overarching Capitalist Exploits service.
Contained within are the findings of the Capitalist Exploits team as they research uncommon investment sectors.
Each week, you'll receive around five new trade ideas to pursue.
Capitalist Exploits Insider
The Insider's stock-picking services encompass the entire package that Capitalist Exploits brings to the table.
Alongside the Insider Weekly newsletters, the Insider awards access to extra features as well.
You'll receive to-the-minute alerts on when to pick up and put down trades, and you can tap into the large community forum.
This platform frequently has webinars and training sessions to keep you trading smart.
Pros
Frequent webinars

30-day money-back guarantee

Weekly newsletter

Large community chat room with

Insider

Pursues asymmetric stock opportunities
Cons
Costly service

Some lack of insight into trading strategies
Capitalist Exploits Pricing
The Insider Weekly newsletter comes with a $35 monthly price tag.
The Insider service costs $1,999 a year, but for a limited time, Stock Dork readers can get a $500 discount.
How to Learn More
Find out everything you need to know and then some in our Capitalist Exploits review.
>> Like everything Capitalist Exploits has to offer? Click here and become a member. <<
Timothy Sykes' PennyStocking Silver
Finally, we see how Timothy Sykes' knowledge comes out in PennyStocking Silver.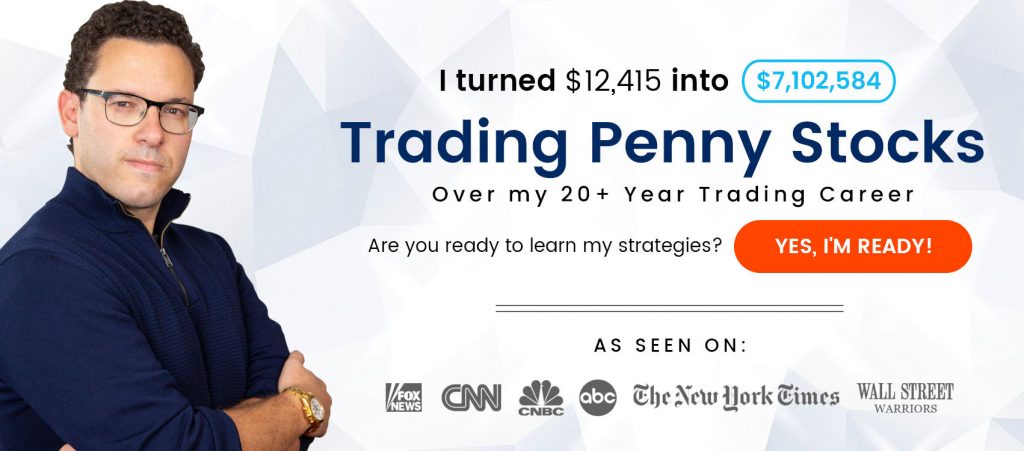 What Is PennyStocking Silver?
Timothy Sykes is a penny stock investing guru who brings his stock picking services to the masses through his PennyStocking Silver program.
Enrolling in this program gives access to several tools, including hundreds of video lessons that teach the basics of trading.
The service also includes a chat room frequented by Sykes' students and other knowledgeable traders.
Subscribers are privy to Tim alerts that arrive via smartphone or email whenever an important trade event is taking place.
You also have access to a watch list that keeps tabs on stocks seeing movement.
Video Library
Timothy Sykes has compiled a library of about 6,000 different videos to show you the ins and outs of trading.
Topics cover everything from day trading penny stocks to technical analysis — and everything in between.
You can even study previous penny stock patterns that led to significant gains in hopes of finding similar opportunities yourself.
Chatroom Access
Another top feature of this stock-picking service is its live chat room.
Subscribers will have unlimited access to investing minds from around the world, including some of Sykes' top students.
With the chat, you'll receive updates in real-time, alerts, and commentary.
Pros
Access to Tim's chat room

Thousands of educational videos

Tim Alerts

Weekly video lessons

Daily stock watch list
Cons
Sykes is rarely in the chat room

Some videos need updating
PennyStocking Silver Pricing
The PennyStocking Silver package has two available price points.
$74.95 per month gives access to everything except the video library and weekly lessons, while $149.95 opens up all available features.
Subscribe today to gain access to Tim's investing strategies!
How to Learn More
Learn more about Sykes' service by checking out our PennyStocking Silver review.
>> Ready to get started with Pennystocking Silver? Click here to sign up! <<
What Is the Best Stock Picking Service?
Follow along to find out our top picks for the best stock picking service based on investment strategies and features.
Best Stock Picking Service for Day Trading
The top stock-picking service for day traders is none other than Investors Underground.
This service connects you with other subscribers who are day trading, and you can get suggestions and feedback on stock picks.
Also, there's an extensive database of educational materials that you can use to become a better day trader.
It's a great way to have a finger on the pulse of the market.
Best Stock Picking Service for Swing Trading
When it comes to swing trading, our go-to is Mindful Trader.
Eric Ferguson has single-handedly built a program to identify what he believes are the best stocks and shares this information with members.
He's also loaded a ton of educational material into his site and makes himself personally available for questions.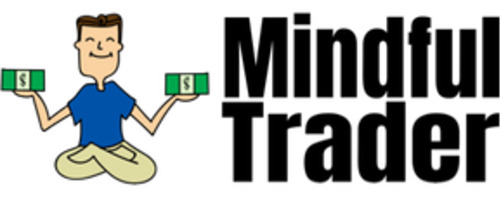 Best Stock Picking Service for Penny Stocks
Timothy Sykes has become a millionaire primarily from consistent penny stock trading over the last several years.
His Penny Stocking Silver service is undoubtedly one of the best out there for finding success in this volatile field.
By signing up, you'll receive daily picks, access to educational materials, and a chance to interface with others in his chat room.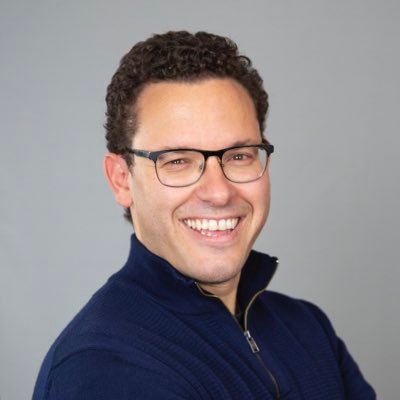 Best Free Stock Picking Service
It's rare to come across stock information from gurus for free, but it's not unheard of.
Capitalist Exploits has two free publications, Hedgies Uncut and Our World This Week, which do just that.
Through these services, you can get insights into the minds of top investors and hedge fund managers without having to spend a penny.
Best Stock-Picking Newsletter
While there are plenty of fantastic research newsletters on the market, our top pick is Power Gauge Report.
Headed by Marc Chaikin, one of the world's top investors, the Report uses a complex algorithm to discover breakthrough stock recommendations.
We're very fond of the Power Gauge and think it's an excellent tool to get a quick snapshot of stocks with solid potential.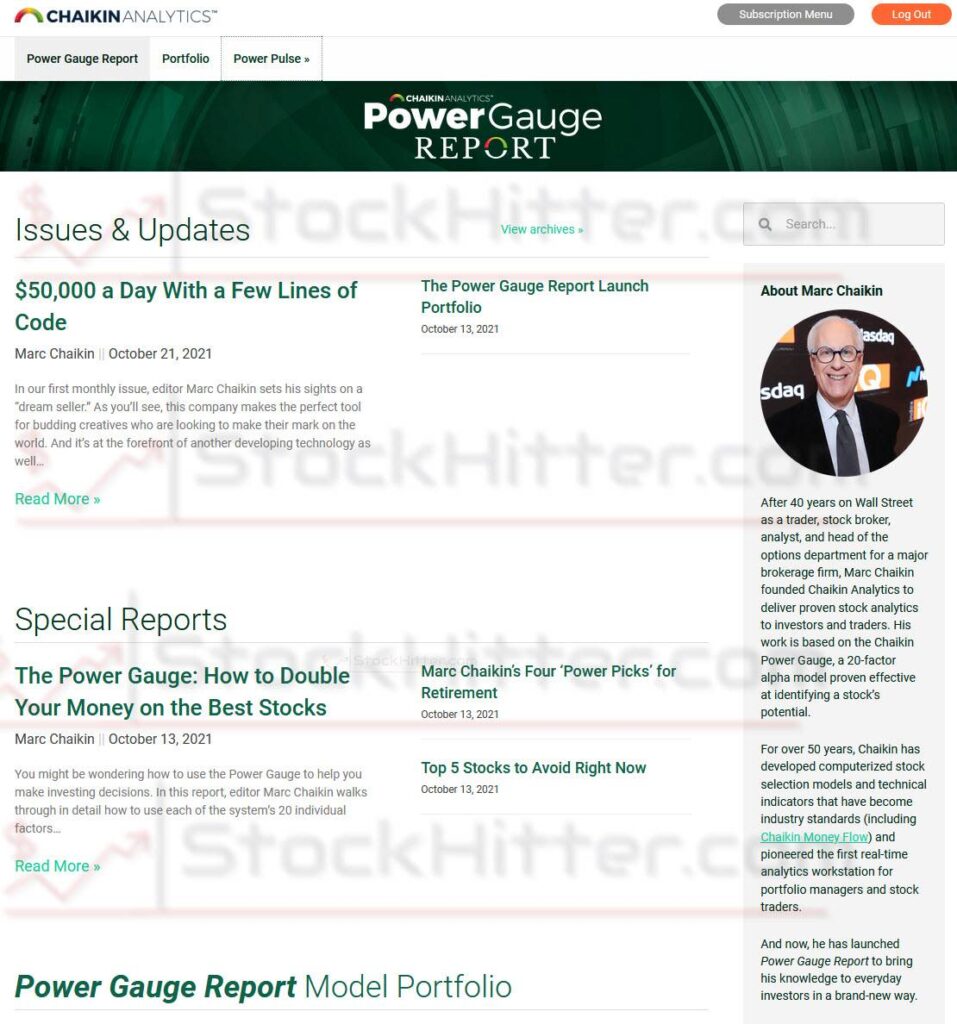 Who Is the Best Stock Picker in the World?
There's no straightforward answer to who is the best stock picker in the world.
Each guru tackles a unique corner of the market and typically has their own investing style to complement this asset class.
You're probably better off looking for an investing style that suits your portfolio and finding a guru to match that instead.
What Is the Most Accurate Stock Picking Service?
While investors often rave about these services, there's no way to say for sure.
Verified results are not necessarily disclosed publicly to reveal a quantifiable answer.
Also, any financial market has twists and turns that even the best analysts cannot predict.
Who Has the Best Track Record for Picking Stocks?
Similar to finding the most accurate stock picking service, it's difficult to nail down which one has the best track record.
There are a variety of metrics that you can use, including overall growth, percentage of winners, etc.
However, Motley Fool Stock Advisor has one of the longest-recorded track records that we've seen from a newsletter service, so you might want to start your search there.

The Best Stocks to Buy Today
If you want even more free stock picks, you can visit any of these links below to get a full list of tickers and descriptions of publicly traded companies.
Check back often, as these picks frequently change!
Best Stock Pickers: Final Thoughts
At the end of the day, the best stock picker really comes down to your investing preferences and strategies.
If you are set on investing in a certain sector, you can search for a reputable analyst that has direct experience with what you are looking for.
If you're new to investing or stock-picking services, it might be a good idea to check out a few options and see which one you're comfortable with.
There's a good stock picking service that can appeal to almost anyone.
We've personally reviewed all the picks on our list, so you can click on any of the links and get a full rundown of each one.