Marc Chaikin is back again with what could be his best research service yet. Power Gauge Investor gives you access to Chaikin's best research and most powerful investing tools. Keep reading our Power Gauge Investor review to find out if this service is really worth your time.
Power Gauge Investor Review: Overview
Power Gauge Investor is a premium research offering led by Marc Chaikin and published by Stansberry Research. It includes a vast collection of stock recommendations, research tools, and more.
Chaikin's Power Gauge Investor is a top-tier service that offers in-depth guidance and research. It's a substantial step-up in value from Chaikin's entry-level service, Power Gauge Report.
The service's current deal also includes a wealth of additional bonuses, a substantial discount, and other perks that we'll cover over in detail throughout this Power Gauge Investor review.
Power Gauge Investor equips you with everything you need to take on the market with confidence. The service also provides a collection of powerful research tools to help you pinpoint additional trade opportunities.
At first glance, this package includes an impressive collection of resources. But, who is Marc Chaikin, and is his research really as good as they say? We'll find out next.
>> Already sold on Power Gauge Investor? Stock Dork readers can save 50% here <<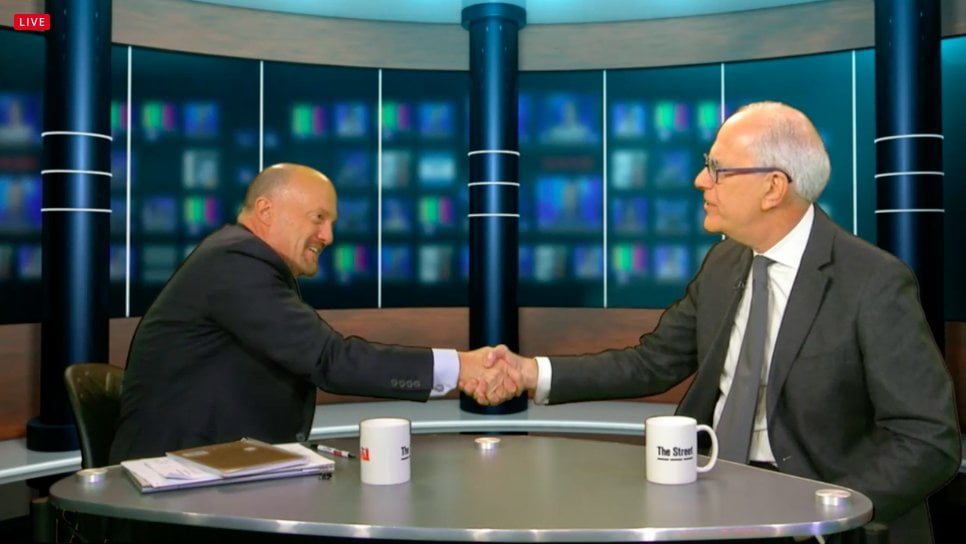 Marc Chaikin Review
Marc Chaikin is one of the most respected analytical research gurus in the world and the mastermind behind Power Gauge Investor.
Chaikin is a long-time Wall Street veteran who made a name for himself pioneering the development of cutting-edge analytics and sophisticated technical trading tools that went on to tremendous success.
He0's perhaps best known for his Chaikin Power Gauge, a proprietary stock ratings formula that measures 20 unique variables and translates them into an easy-to-read stock rating.
The Power Gauge has developed a fervid following in investing circles, and it's widely used to this day. It's a big reason why Marc Chaikin has become so notable over the past few years.
Chaikin's rating system eventually inspired him to launch the Power Gauge Report and Power Gauge Investor, which both utilize the rankings extensively in their research.
Marc Chaikin founded Chaikin Analytics about 10 years ago after a lengthy career on Wall Street. The firm's various research offerings quickly became smash hits in the retail market.
After decades on Wall Street, Marc Chaikin's technical analysis expertise and stock market experience are second-to-none, and he's more than proven himself as an analytics genius over the course of his career.
>> Join Power Gauge Investor now to access exclusive research from Marc Chaikin <<
Stansberry Research Review
Stansberry Research is the publisher behind Chaikin's Power Gauge Investor and several other notable investment research services.
The firm is one of the most prominent names in the retail research industry, and its roster includes several noteworthy gurus with established track records for investing success.
Stansberry primarily caters to the retail market with research and insights geared towards everyday investors and market-watchers, and many of its services attained substantial success over the years.
Stansberry Research has an excellent reputation for service and support, and it's based in the US. You can rest assured knowing you're dealing with a respectable and legitimate company.
Marc Chaikin's "Biggest Prediction" in 50 Years
Marc Chaikin sees big changes for the US economy and, consequently, the stock market coming around the corner, and he believes the next growth wave could be the biggest yet.
Before the pandemic rocked the global stock markets in 2020, the Power Gauge identified certain stocks that would soar in later weeks, like home improvement stocks, cryptocurrency stocks, and more.
The Power Gauge's 2020 predictions proved to be stunningly accurate, and now, as we head into a new year, the gauge is pointing to a new class of big winners for the year ahead.
However, the rally will come from different parts of the market this time around, and this year's breakouts could even beat 2020's top performers.
This new wave of "recovery stocks" could be in an excellent position to benefit from the world economy's continued recovery in 2022.
Chaikin believes post-pandemic America will look very different from the way it did back in 2019. The way we go to work, eat, shop, travel, date, and eat have all change irreparably over the past two years, and there's no going back.
This seismic economic shift could birth a new class of companies dedicated to mastering these new digital experiences, and the Power Gauge indicates these up-and-coming stocks could be the key to the market in 2022.
>> Sign up for Power Gauge Investor now to see Marc Chaikin's biggest prediction yet <<
How Does Chaikin's Power Gauge Work?
Marc Chaikin's Power Gauge utilizes 20 factors to determine an overall rating for thousands of stocks. The factors are categorized into four primary groups:
Financials
A quick glance at a firm's financials can provide substantial insights into which way its share prices could go in the future. This data can tell you a lot about a company's financial health.
Power Gauge's financials category calculates stock ratings based on several factors including price-to-book ratio, free cash flow, and long-term debt to equity ratio.
Earnings
Earnings are another important metric for measuring a business's health. Company's with strong earnings growth are typically highly valued on the market, and continuous growth can give a stock a much better chance at long-term gains.
The Power Gauge analyzes a company's earnings growth, earnings trends, consistency, projected P/E, and much more. Financials and earnings factors are among the most heavily weighted categories for Power Gauge stocks.
Technicals
As we mentioned earlier, Marc Chaikin is a brilliant technical analyst, and he built the Power Gauge to pinpoint stocks based on his most valued technical attributes.
Although technicals aren't as heavily weighted as the other categories, they still comprise an important part of the Chaikin Power Gauge rating system.
The gauge rates stocks based on technicals like The Chaikin Money Flow, relative strength versus market, volume trend, and more.
Experts
Last but not least, the gauge looks at the smart money's sentiment towards stocks to better evaluate their long-term prospects. This category is also heavily weighted along with financials and earnings.
The team at Chaikin Analytics closely tracks this data to gain a better understanding of how professional money men are evaluating a stock, so Chaikin analysts can better assess each stock's potential outlook.
Some of the criteria included in the 'experts' category include estimate trends, short interest, insider activity, and analyst rating trends.
You get full access to the Power Gauge and other Chaikin Analytics research tools when you join this service, plus much more.
We're going to take a deep dive into all of this service's features in the next section, so stay tuned to our Power Gauge Investor review for the full scoop on this Chaikin Analytics service.
Power Gauge Investor Review: Features
One-year subscription to the Power Gauge Investor newsletter
Unlimited access to the Power Gauge Investor model portfolio
Portfolio updates and alerts
Access to Exclusive video chats with Marc Chaikin
Unlimited use of Chaikin's Power Gauge System
Instant access to The Discovery Engine
Exclusive warnings and predictions from Marc Chaikin
Full access to Marc Chaikin's research archives
Stansberry's Top-10 Power Picks research report
The Power Gauge: How to Double Your Money on the Best Small-Cap Stocks research report
BONUS: Marc Chaikin's 2021 Alliance talk; complete with a FREE crypto recommendation
A mystery gift with a $1,000 value
100% Satisfaction Guarantee
>> Get instant access to these benefits and much more whe you join Power Gauge Investor now <<
Power Gauge Investor Newsletter Review
The Power Gauge Investor newsletter could be the most valuable part of this service. It's where you'll find the latest stock recommendations from Marc Chaikin and his team.
Each month, you'll receive a new newsletter issue featuring Chaikin's latest small-cap stock recommendation. Chaikin believes you can earn anywhere from three to five times your money on each of these stocks.
Each new issue of the Power Gauge Investor newsletter also includes the Chaikin team's insights into the latest market-moving news and trends.
This aspect of the service keeps you busy with a new stock pick every month and helps guide you through the day-to-day market chaos.
It's a useful resource that will bring you new, up-to-date research and insights for the length of your subscription.
Updates and Alerts
A month is a long time in the stock market, and waiting for the next newsletter for the latest insights could be costly. Fortunately, Marc Chaikin will always notify you whenever something needs your attention.
Aside from the monthly newsletter, Chaikin keeps you informed with regular updates on portfolio positions throughout the month. His alerts also come complete with detailed instructions on a recommended course of action for each new development.
For example, you might receive an alert warning you to sell out of a stock if the company releases a lackluster earnings report, or it might recommend you add to a position to take advantage of building momentum in a stock.
In the fast-moving equities market, moves like this can't wait. It's important that you pounce on these opportunities to make the most out of them, and Chaikin's timely alerts allow you to react to new information with lightning speed.
>> Never miss a beat with Power Gauge Investor's updates and alerts <<
Exclusive Video Chats with Marc Chaikin
The newsletter often includes some of Chaikin's insights into the latest market moves, but that's only the beginning of the guidance you get with this service.
Chaikin also regularly hosts video briefings to keep Power Gauge Investor subscribers apprised of the latest market moves and his predictions for the future.
These informal video briefings give you a glimpse into the mind of a true investing legend, and there's a good chance you'll pick up some very valuable insights from watching them regularly.
You can expect to receive as many as two new video briefings from Chaikin every month, and they'll keep you well informed of the latest stock market happenings.
The Power Gauge System
We discussed the Power Gauge system at length earlier in this review, so we'll keep this section brief. You'll enjoy full access to Power Gauge rankings on 4,000 stocks for as long as you're a member.
The Power Gauge analyzes 20 factors and translates them into a simple "Bullish," "Bearish," or "Neutral" rating for each stock.
It also includes a detailed breakdown of all 20 factors to provide an in-depth explanation of each stock's rating.
The Power Gauge is an excellent resource, and its findings are the basis for many of Chaikin Analytics' top stock picks. Now, you can apply this powerful resource to your own investment research.
>> Join now for full, unrestricted access to 4,000 Power Gauge-rated stocks <<
The Discovery Engine
Shopping for stocks can be an aggravating endeavor, especially when you're looking for companies that are still flying under the mainstream market's radar. Fortunately, The Discovery Engine greatly simplifies this once-frustrating task
This unique tool was based on some of the same technology that helped Netflix become so effective at matching users with similar programming based on their viewing habits.
Now, Chaikin Analytics is applying the same principles to stocks with its Discover Engine tool.
Simply type in the ticker of a stock and the Discover Engine will present you with a list of similar companies that could find similar results.
For example, maybe you are bullish on the video teleconference market, but you think the top players in the category are overvalued. Type in one of the over-valued stock's tickers, and you'll instantly get a list of potential alternatives in the same class.
The Discover Engine can greatly reduce your research time and lead you to the next generation of hot stocks. It doesn't get as much publicity as the Power Gauge, but it's one of the best Chaikin Analytics research tools.
Marc Chaikin Warnings and Predictions
Chaikin has become a master at reading his Power Gauge system and translating the data into actional, real-life investing strategies.
Previously, this system successfully forecasted some of the most tumultuous episodes in modern financial history, including the 2020 pandemic.
Chaikin always keeps a close eye on the gauge's latest findings and, if he sees anything concerning, you'll be among the first to know as a Power Gauge Investor member.
It's not all doom and gloom either. Chaikin's insights could also lead you to huge opportunities and allow you more time to position yourself before a rally kicks into gear.
>> Get instant access to Chaikin's warnings and predictions when you join now <<
Research Archives Access
You'd be hard-pressed to find a more experienced guru than Marc Chaikin. He's been working closely with the stock market since the late 60s, and he's amassed a lifetime's worth of experience and expertise over his career.
Chaikin has written countless research reports and analyses throughout the years, and even his older work can substantially expand your investing insights and stock market knowledge.
Fortunately, your subscription also includes access to Chaikin's research archives, where you'll find all of the guru's special reports and videos.
Better yet, Chaikin will continue to add to the archive as his research advances, so you'll be first in line to access his latest work.
The archives add substantial value to your subscription, and you can substantially expand your investment education if you take full advantage of the resources inside.
SPECIAL REPORT: Stansberry's Top-10 Power Picks
Stansberry's Top-10 Power Picks is a collection of the best stocks from across the Stansberry family of services. It essentially works like a model portfolio that shows you the ten best stocks according to Stansberry analysts.
The rankings are updated continually based on the latest research, so you'll always have access to the latest and most accurate analysis.
The Top-10 Power Picks portfolio covers a wide variety of promising stocks picked by a diverse group of Stansberry experts.  You're sure to find some interesting trade ideas in this bunch.
As a stand-alone resource, people have paid as much as $2,500 to access this model portfolio, but it's included free with your Power Gauge Investor membership.
>> Get Stansberry's Top-10 Power Picks free when you join Power Gauge Investor <<
SPECIAL REPORT: The Power Gauge: How to Double Your Money on the Best Small-Cap Stocks
This special report gives you a crash course in Chaikin's Power Gauge and introduces you to purpose-built investment strategies designed to best take advantage of the gauge's findings.
The Power Gauge report gives you a crash course in the system, explaining how it works and how you can use it to your advantage. It also includes extensive guidance on proper trade execution.
Chaikin also teaches you about a signal that can show you where a stock is headed, how to find the perfect entry/exit point, what smart-money investors look at before buying a stock, and more.
This report is an excellent companion resource to the program. It gives you a better understanding of how the Power Gauge works so you can take full advantage of everything Power Gauge Investor has to offer.
Chaikin's 2021 Alliance Talk
Marc Chaikin spoke at a major investment conference last year, 2021 Alliance, and his address included tons of valuable tidbits for investors.
Anytime an expert like Chaikin speaks publicly, it's worth lending an ear. Chaikin has worked in finance since before Neil Armstrong landed on the moon, and the experience he's amassed over the decades is an invaluable resource.
Chaikin's 2021 Alliance appearance includes the expert's latest take on some of the most prominent investing trends to come out of 2021 and much more. The talk also includes a tip-off on up-and-coming crypto that Chaikin believes could skyrocket in the future.
Attendees forked out big money to attend this event, and even the video of his speech sells for as much as $1,000. It might seem like a minor addition, but this is a valuable resource, especially with the high-potential crypto pick included for free.
>> Sign up now to see Chaikin's 2021 Alliance crypto play <<
Mystery Gift
Each new membership also includes an unspecified "mystery gift" from Marc Chaikin and Stansberry Research. There's no telling what you might receive, but Stansberry estimates the gift's value at $1,000.
If we had to guess, we'd imagine the gift would come in the form of some kind of stock recommendation, model portfolio, or special research report, but that's just speculation.
We might not know what it is, but it's always nice to get more for your dollar. So, Stansberry definitely gets points for throwing in yet another bonus with this deal.  
100% Satisfaction Guarantee
Like most Stansberry services, Power Gauge Investor includes a 30-day satisfaction guarantee, but its policy has a slight twist.
Members have up to 30 days to try Power Gauge Investor and qualify for a refund if they're not satisfied. All you have to do is contact customer support within 30 days of your purchase and request it.
However, given the valuable nature of this service's research, Stansberry cannot issue cash-back refunds on this service. Instead, you'll receive a matching credit you can use towards other Stansberry Research offerings.
Your purchase price is still fully refundable if you're not satisfied within the first 30 days, but cash refunds aren't available.
Power Gauge Investor Refund Policy Review
Although the policy doesn't offer cash-back refunds, it's reasonable given the valuable nature of the research and tools you get with this service.
If Stansberry offered cash refunds, a bad actor could use the service for 30 days, research as many stocks as they want with the Power Gauge and other resources, make a fortune, and request a refund on the 30th day.
This puts a cash-back policy at high risk of abuse, and that's not fair to you, the paying subscriber, or the publisher.
Obviously, we'd all like the option of a cash guarantee, and Stansberry typically offers them on their products. However, we understand why they would make an exception in this particular instance.
>> Sign up now and take advantage of the 100% satisfaction guarantee <<
Power Gauge Investor Track Record Review
The Power Gauge has successfully picked countless winners over the years. It's been so successful that it's even earned the respect of Wall Street and other institutional investors.
Here are some of the picks cited by Marc Chaikin in his latest presentation:
That's an impressive collection of names that includes some of the top stocks of recent memory. If the Power Gauge predicted these breakouts, imagine what it can do for your portfolio?
Power Gauge Investor Review: Pros and Cons
Power Gauge Investor has a lot to offer, but no one's perfect. Here are the best and worst points about this service:
Pros
Monthly newsletter with new updates and picks from Marc Chaikin
Special alerts when it's time to take action
Unlimited access to Chaikin's Power Gauge
Up to two video chats with Marc Chaikin every month
Unlimited access to The Discover Engine
First-hand access to Chaikin's warnings and predictions
Constantly updated archives featuring Chaikin's best work
Stansberry's Top-10 Power Picks included free
Includes The Power Gauge research guide and handbook
Model portfolio featuring Chaikin's active recommendations
30-day satisfaction guarantee
Proven guru with a track record for success
Bonus mystery gift with a $1,000 estimate value included with every new membership
Includes Marc's 2021 Alliance talk featuring a bonus crypto recommendation
Cons
No cash refunds
May be price prohibitive for some
Is Power Gauge Investor Right for Me?
The Power Gauge is an excellent service that can have tremendous benefits for your investing education. You're sure to enjoy it if you're interested in any of these topics:
Technical Analysis
Marc Chaikin is a technical analysis genius and he put every ounce of his insight and experience into Power Gauge Investor's stock picks and research tools. If you're a believer in this investing style, then this service is a natural fit for you. 
High-Octane Growth
The Power Gauge analyzes 20 factors to determine the potential growth outlook for each stock, so you can easily sift through the losers and find the most promising growth opportunities on the market. Plus, Chaikin will supply you with a steady stream of new recommendations through the newsletter.
Experienced Leadership
You'll have a difficult time finding a more experienced and qualified guru than Marc Chaikin. With over four decades in finance, Chaikin is the real deal, and his track record speaks for itself. You can rest easy knowing you have a seasoned hand at the helm with Power Gauge Investor.
Self-Directed Research
Power Gauge Investor offers a unique combination of guided research and tools. Most services only deliver stock picks, but Chaikin also gives you tools that can help you pinpoint winners on your own time. Combining these features makes this service a perfect fit for people who like to do their own research but also want stock picks from experts.
>> Sound like a good fit? Click here to sign up now and save $2,500 <<
How Much Is Power Gauge Investor?
A one-year subscription to Power Gauge Investor typically costs $5,000. However, our readers can take advantage of a special discount that drastically reduces the price.
For a limited time, you can sign up to Power Gauge Investor and get everything covered in this review for the half-off rate of only $2,500.
Your average cost breaks down to about $208 per month for the first year at this rate. 
If you're looking for a more affordable Power Gauge service, check out our Power Gauge Report review.
Still, Power Gauge Investor is an excellent value considering everything that's packed into this research service.
Is Power Gauge Investor Worth It?
As a top-tier service, Power Gauge Investor goes well beyond what you'd get with most entry-level monthly newsletters. This particular package is jam-packed with valuable research, analysis tools, and much more.
The price might give you some sticker shock, but it becomes a lot more reasonable when you break it down. Many stand-alone research tools cost much more, and they don't include the added benefit of expert research, guidance, and stock recommendations like you get with Power Gauge Investor.
The sprawling list of benefits you get with this service is hard to match, and, in the investment research world, you get what you pay for.
A service like this isn't for everyone, but, if you want nothing short of the best service and research, then this is the kind of service you want. It's a one-stop-shop for all your research needs.
Although the cost is high, it would be hard to make an argument that Power Gauge Investor isn't worth it. You get a ton of value with this subscription when you break it down dollar-by-dollar, so we think this service is worth every penny.
Power Gauge Investor Review: Final Verdict
Power Gauge Investor is one of the most expansive, comprehensive research services we've seen yet. It gives members access to a treasure trove of valuable insights and investing resources.
Marc Chaikin is one of the best in the game. He's rubbed elbows with some of the most prominent names in finance and, after several decades on The Street, he's one of the most experienced gurus in the industry.
Your subscription includes regular guidance and updates from Marc, plus full access to his cutting-edge investment tools like Power Gauge and The Discover Engine.
These tools can shave hours off your research time and help you discover even more promising stocks. Plus, you'll still get a steady stream of new trade ideas from Chaikin through the newsletter and other correspondences.
After an extensive Power Gauge Investor review, we're very confident in this service. We give it an A+, and we highly recommend you check it out if you're in the market for a premium research service.
>> That's it for our Power Gauge Investor review. Sign up now to save 50% <<