WinRAR is a software program developed by Eugene Roshal that allows people to compress computer files. This means users can send the files at a much smaller and more manageable size for the end user to decompress.
The company offers its product on a free 40-day trial basis, after which it encourages users to pay for the software. However, WinRAR does not require users to pay for the program.
A pop-up will appear to say that your trial has expired and you must purchase. However, users can ignore this warning and continue using the software without issues.
This begs the question, how does WinRAR make money if it's not charging customers?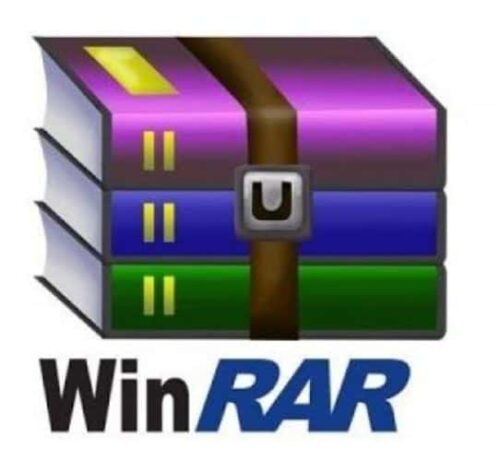 How Does WinRAR Make Money?
Many users will pay for the premium membership after their trial has expired, perhaps due to confusion or guilt from the expiration message.
There will be a small number of individual users that convert into paying users. The big money, however, is in corporations and governments that use the software.
A huge range of businesses and individuals use WinRAR's service. Everyone from small game developers and start-ups to big corporations can make use of this software.
While individuals can continue to use WinRAR's service for free, businesses will need to purchase a license. The company licenses out its software to other businesses based on the number of users.
Companies with more users receive discounts, but they are still a huge moneymaker for WinRAR. The prices for 2021 are as follows:
1 user: $29
2–9 users: $21 for each user/computer
10–24 users: $16 for each user/computer
25–49 users: $13 for each user/computer
59–99 users: $10 for each user/computer
100–199 users: $8 for each user/computer
200–499 users: $7 for each user/computer
500–999 users: $6 for each user/computer
How Much Money Does WinRAR Make?
WinRAR is a private company, which means they don't have to disclose how much money they make. The product is incredibly popular and has excellent name recognition.
While individual users do not pay for it, corporations, government entities, and educational institutions do. WinRAR's overhead is virtually non-existent, which makes it more profitable.
Their only major expenses are their web hosting and keeping the program up to date. Some sites such as Owler and Zoominfo suggest WinRARs annual revenue is between $10-£25millon, but offer no sources to back this up.
History of WinRAR
WinRAR was created by Russian software engineer Eugene Roshal. He originally coded the command line RAR and UNRAR in autumn 1993.
He then started development on WinRAR for release on Windows operating systems. The product decompresses both RAR and ZIP files. WinRAR provides a free trial for 40 days.
After this, a pop-up will appear encouraging you to buy the license. However, they allow users to continue using the software as a result of privacy concerns.
WinRAR isn't as popular now as it once was, but their parent company RARlab still updates the software. These days the software is available for both Windows and Android operating systems.
There are also command line only versions available on Linux, macOS, and FreeBSD.
Who Owns WinRAR?
Eugene Roshal is the original developer of WinRAR, having designed the software back in the 1990s. Despite this, he doesn't actually own the RAR compression algorithm. He transferred the rights to his brother Alexander Roshal.
He made this decision as he did not have the time to deal with software development and copyright-related issues.
Originally, Eugene handled the development side of the business while Alexander handled the financial side. Over time, the company grew and became RARlab.
What Is WinRAR Worth?
We know how WinRAR makes money, but there's no telling how much they make or what the company is worth. Since they are a private company, they don't need to reveal the details unless they choose to.
After over 20 years in business, it's safe to assume that the company is profitable. The software has been translated into 48 languages and provides an essential service.
We can't determine exactly how much WinRAR is worth, because they haven't publicly revealed their earnings.
How Can WinRAR Make Money In The Future?
WinRAR might struggle to continue to make money in the future. Although the brand has significant name recognition, the software isn't as essential as it used to be.
Internet infrastructure has improved and users can send much larger file sizes. There are also many alternatives to WinRAR that are completely free.
The company may decide to start enforcing payment after the 40-day trial. Some users may be happy to pay for the license, but other users will either pirate the software or use something else.
Software programs like 7-Zip and PeaZip offer free alternatives to WinRAR. There are also competitors such as Box.com and Dropbox that allow users to transfer much larger file sizes.
WinRAR's current focus on commercial licenses is likely the best choice for their business. To make more money in the future, they could raise prices on licenses.
How Does WinRAR Make Money: Final Thoughts
From humble beginnings in 1995, the software has become one of the most popular compression platforms available. Over the years, millions of people around the world have downloaded WinRar's software.
Since it's free, they've been able to continue to use it. By charging their commercial clients on a per user basis, the company continues to make mone.
They offer regular support and updates which makes them an attractive choice for prospective buyers. Although personal use may be dwindling, the software is still vitally important for many companies and corporations.