With the pandemic driving up home improvement sales (not to mention prices), investing in home improvement stores, such as Harbor Freight, seems like an obvious choice.
Harbor Freight is a huge tool and equipment vendor that competes with other brands by claiming to have the lowest prices available.
To date, the company has served tens of millions of customers since its founding and provides the U.S. with over 20,000 jobs.
If you're looking for information on Harbor Freight stock and competitor stocks, check out our guide!
Can You Buy Harbor Freight Stock?
At this time, Harbor Freight Tools is a privately traded company.
As such, stock cannot be purchased for the company.
So, until an initial public offering, or IPO, is announced, the stock will not be available for purchase.
Ready to build your portfolio? With Public.com you can follow other investors, discover companies that are inline with your beliefs, and invest into stocks and crypto with very little money! What are you waiting for? Check out Public Now!
What Is The Harbor Freight Stock Price and Symbol?
Harbor Freight Tools currently has no stock price and no stock symbol, as the company remains privately owned.
Until Harbor Freight has an IPO, there will be no available stock price or ticker.
Unfortunately, the company has not shown any sign of wanting to become publicly traded.
If news of an IPO is ever made available, people from all over will be lining up to make trades on the stock market.
Who Owns Harbor Freight?
Harbor Freight Tools is currently owned by Eric Smidt.
Eric Smidt founded the company with his father, Allan Smidt, in 1977, and he was made president of the company in 1985.
Then, in 1999, he was made the CEO of the company and remained the owner and CEO of Harbor Freight Tools.
Under his leadership, the company has opened up over 1,200 stores.
A Brief History of Harbor Freight Tools, a Mail Order Tool Business
Small Beginnings
Harbor Freight was founded in 1977, in North Hollywood, California by father and son Allan Smidt and Eric Smidt.
Originally called Harbor Freight and Salvage, the company found its roots as a mail-order tool business that specialized in liquidated and returned merchandise.
As the business grew, however, it changed its name to Harbor Freight Tools.
In 1980, Harbor Freight Tools opened its first retail store in Lexington, Kentucky.
The brand was very successful, which led to the opening of more stores across the U.S.
Growth Throughout the 1980s and 1990s
By 1985, Eric Smidt had taken over as president of the company at age 25.
In the mid-1980's Harbor Freight Tools acquired Unity, another large mail-order company.
This action took place after Harbor Freight moved its headquarters to Camarillo, California.
In 1991, Harbor Freight purchased US General Supply Company, another mail-order tool and equipment company with 40 retail stores.
Harbor Freight still uses US General as branding for some of its products.
Entering the Online Market
In 1997, Harbor Freight Tools launched a small website that had 10 landing pages and a modest catalog.
Now, the website has over 37,000 indexed web pages, so to say that it's grown is quite an understatement.
The early 2010s
In 2012, there were over 43 million visitors using this site.
In 2010, the company moved to Calabasas, California, where they are still headquartered.
Additionally, they currently have three distribution centers, but one closed in early 2013.
To date, Harbor Freight operates more than 1,200 U.S.-based retail locations.
Controversy in the Headlines
Like many larger retailers, Harbor Freight Tools has had some controversy.
The first instance that comes to mind is the lawsuit levied against the organization in 2012.
A group of employees sued Harbor Freight Tools, stating that they were misclassified as "exempt employees."
This barred them from receiving overtime benefits, which the employees believed went against their rights as workers.
Harbor Freight was able to appeal to the court, and the class-action lawsuit was dropped.
Each person involved in the suit was instructed to take up individual suits against the company if they wanted to continue seeking damages.
Then, in 2015, another class-action lawsuit was filed against Harbor Freight Tools by customers.
Harbor Freight Stock: More on the Lawsuit
The suit claimed that the chain of tool shops was falsely advertising prices.
This is because the normal prices the company stated in its sales ads were fictitious, and the sales prices weren't actual sales at all.
Harbor Freight settled the case, and consumers were paid up to $33 million.
These are the only two major skeletons in Harbor Freight's closet; but considering that they've been around for over 40 years, that's not too bad.
The company made $5 billion in revenue in 2018.
Why Is Harbor Freight Successful?
Much of what makes Harbor Freight Tools successful is its commitment to excellence and a positive experience throughout all its locations.
The company is dedicated to offering competitively priced tools and other equipment to its customers for over 40 years.
It accomplishes this by selling in-house brands that are directly sourced from manufacturers.
Not only can Harbor Freight offer its tools at lower prices due to the way that they procure them, but they also provide exceptional customer service and quality assurance.
The company's quality is tested in its quality assurance facility located in Calabasas, California.
Today, all tools sold by the retailer are brought to the facility to be tested on location before being sold.
Harbor Freight Competitors To Buy
While Harbor Freight stock is not available, several alluring competitor options are open to the public.
To start your search for Harbor Freight competitors, check out these stocks.
Home Depot (NYSE: HD)
Home Depot is an excellent company to invest in if you want a good alternative to Harbor Freight.
The company has seen massive success in the past year as a result of the pandemic, but overall it has done well looking even further back.
Home Depot is one of the largest home improvement companies in the country.
They offer services and sales to individuals as well as contractors.
The company was founded in 1978, a year after Harbor Freight.
Because of the Home Depots' appeal to more than just those in need of tools, they saw much more rapid growth and success.
Home Depot is headquartered in Cobb County, Georgia.
In the last year alone, thanks to the increased interest in amateur home improvement, the stock saw a large boost in growth.
Home Depot's growth shows no indication of slowing down.
The company made $110.2 billion in revenue in 2019, and the stock sits at $330.80 a share at the time of writing this.
Lowe's (NYSE: LOW)
Another home improvement giant, Lowe's is a good competitor to invest in if you're looking for a stock that's grown.
Like Home Depot, Lowe's sells all sorts of construction goods, not just tools.
Lowe's was founded in 1946 in North Carolina, meaning it had a 30-year head start on both Harbor Freight and Home Depot.
The company caters to home improvement folk as well as professionals.
Tools and general construction supplies can be purchased here, just like with Home Depot.
Lowe's has in-house brands but sells brand-name tools as well.
Currently, Lowe's is headquartered in Mooresville, North Carolina.
Over the last 5 years, the stock has more than doubled, growing nearly $109 a share.
Last year's growth has hovered around $41 per share.
Currently, Lowe's stock can be purchased for under $200 a share at the time that this is being written.
In 2020, Lowe's saw $72 billion in revenue.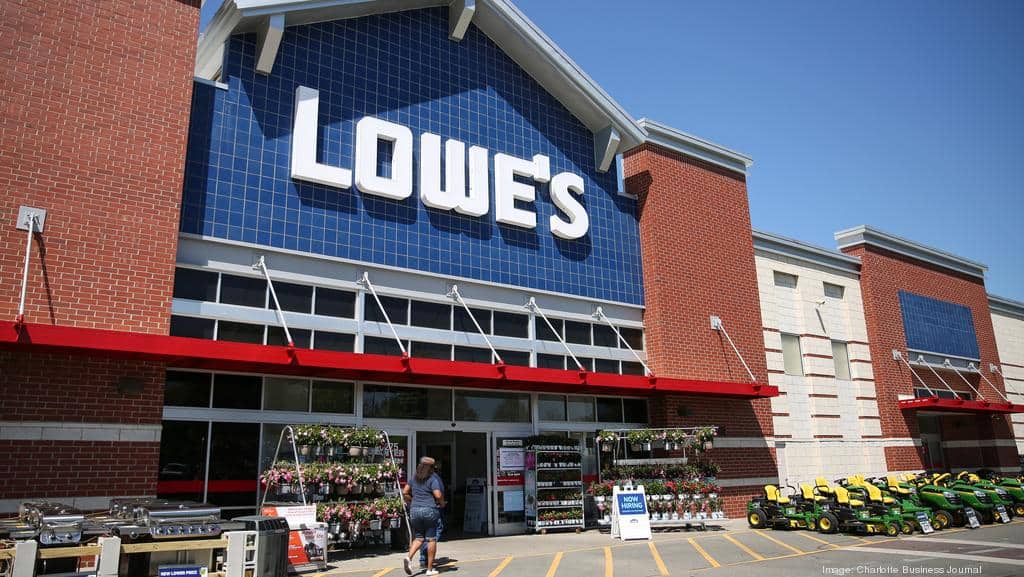 Caterpillar, Inc. (NYSE: CAT)
If you're looking to invest in a company that specifically produces tools and machinery, a good alternative to Harbor Freight is Caterpillar, Inc.
The company designs and manufactures large-scale tools, machinery, and engines.
You may know Caterpillar, Inc. for its large, yellow vehicles.
Caterpillar is the world's largest construction equipment manufacturer, and they market themselves to construction industry professionals.
They make some smaller machinery and tools available for consumer purchase, but for the most part, they are a large-scale operation.
The company was founded in 1925.
In 2019, Caterpillar saw $53.8 billion in revenue.
The company had steady growth over the last 5 years on the stock market, with its stock price more than doubling since 2016.
The current price is $204.52 a share at the time of writing this article.
Can You Buy Harbor Freight Stock: Final Thoughts
While investing in Harbor Freight may be tempting, the company doesn't currently offer stock to investors.
They are privately owned and have made no indications of scheduling an initial public offering, or IPO.
Despite the lawsuits against it over the last decade, the company has remained successful.
Harbor Freight's business model and quality assurance make it easy for customers to connect to the brand.
Should an IPO be announced one day, you can expect that the price for Harbor Freight stock would be high.
Until then, however, you'll need to look into the company's competitors for investment opportunities.
In your search for a competitor to Harbor Freight, we recommend that you review the data, study the markets, stay updated, and watch for big movements.
If you need more ideas, Google might not be a bad place to start.