Boasting carbon atoms arranged in a unique way, graphene is a wonder material with exceptional strength, flexibility, and conductivity.
It is transforming various industries, including electronics, energy storage, aerospace, and automotive, capturing the attention of forward-thinking investors.
If you're one of them, do you want to know which graphene penny stocks to buy now? Read on to find out. 
Best Graphene Penny Stocks to Watch in 2023
Directa Plus (OTCMKT: DTPKF)
Directa Plus is one of the world's largest graphene companies in the world.
Founded in 2005, the Italian-based company manufactures and sells graphene-based products for industrial and commercial applications.
Since its formation, the company has grown significantly. It has established itself as a major player in producing and commercializing graphene-based products, including personal protective equipment, textiles, golf balls, footwear, and tire application.
The company continues to expand its reach and customer base through various acquisitions. 
In 2018, Directa Plus announced a joint venture with textile company Arvind Ltd to develop and commercialize graphene-enhanced textiles.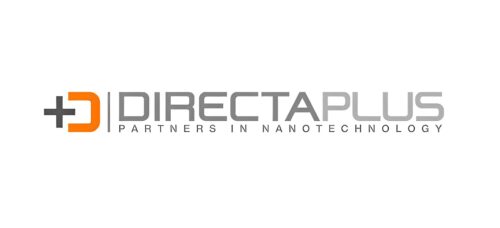 In 2020, it also announced a collaboration with Italian chemical company Sartec to develop graphene-based materials for use in the construction industry. 
These building materials are expected to have mechanical properties and reduced environmental impact.
With a market capitalization of $63 million and a 44% profit growth over the last five years, Directa Plus earns the top spot on this list.
 It outperformed the broader market and continues to show potential for even more growth.
The company continues to focus on its mission and goals while remaining innovative. Its determination to revenue-building and strict expenditures is what makes the company a worthy investment. DTPKF stock currently trades at roughly $0.95 presently.
Archer Materials Limited (OTCMKT: ARRXF)
Archer Materials Limited is an advanced materials company focusing on developing and commercializing semiconductor devices and computing chip technology.
Founded in 2007 under its former name, Archer Exploration Limited, the company aims to integrate advanced materials into the market to improve daily life.
Archer Materials also develops advanced materials such as graphene, boron nitride, cobalt, manganese, and copper for use in applications such as batteries, sensors, and data storage.
While it isn't a pure-play graphene company, Archer Materials continues to expand its reach in the graphene sector, making itself a major force in the industry.

In 2020, Archer Materials acquired Carbon Allotropes, a graphene-based materials and technology company. The purpose of this acquisition was access to Carbon Allotropes' technology used in producing high-purity graphene.
The company also acquired 2D Quantum, a graphene technology company that formulated methods of producing and functionalizing graphene and other 2D materials.
Archer also boasts a market capitalization of more than $73 million. In the last five years, the company recorded a revenue growth reaching 47%, and long shareholders gained approximately 41% over that duration. ARRXF stock currently trades at roughly $0.03 per share.
G6 Materials Corporation (OTCMKT: GPHBF)
G6 materials corporation is an expert developer and manufacturer of proprietary products formulated with graphene and other materials.
Formerly known as Graphene 3D Lab, its old mission focused on developing and commercializing graphene-based materials for 3D printing. However, in 2020 the company claimed the name no longer reflected its current vision.
G6 Materials now provides low-cost graphene that may be used for various commercial, research, and military reasons.
The graphene additives developed for laminated carbon fiber and fiberglass composites are used in defense, airspace, marine, and automotive industries.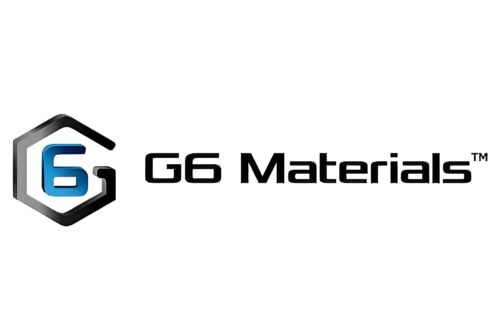 In 2022, G6 Materials announced its partnership agreement with Singapore-based MADE Advanced Materials. Through its subsidiary—Graphene Laboratories, the companies are expected to collaborate on producing graphene-enhanced resins.
The company has a market cap exceeding $4 million, and in 2022, it also reported a 16% increase in gross profits in its last fiscal year. It also relayed a 30% increase in revenue.
GPHBF stock trades at roughly $0.03 as of April 2023.
Applied Graphene Materials (OTCMKT: APGMF)
Applied Graphene Materials (AGM) is a UK-based company that was founded in 2010. It deals in the manufacturing, dispersion, and production of graphene.
The company owns intellectual property rights behind its graphene production process, enabling it to provide solutions through product integration as it formulates graphene applications.
These graphene applications have a wide range of uses once incorporated into products.
This includes the enhancement of polymers and composites, formulation of thermal adhesive materials, improvement of batteries and supercapacitors, and production of car waxes and polishes, among many others.
It also produces improved graphene coatings and paints that are less prone to corrosion.

Applied Graphene Materials partnered with James Briggs Ltd, a UK-based aerosol and bulk chemicals manufacturer and industrial paints manufacturer, to develop new graphene-enhanced coatings.
This relationship resulted in the development of a range of graphene-enhanced coatings for the James Briggs product line.
By partnering with companies in different sectors, AGM leverages its specialization in graphene production to bring new innovations to the consumer market.
With a market cap of $800,000, AGM continues to grow despite being a small company. The company reports a quarterly revenue growth reaching 9.5%. 
AGM's year-on-year revenue growth is also expected to increase by an estimated 41% in its coming fiscal year.
APGMF stock currently trades at $0.08 presently. However, with talks in the company's works considering takeover proposals, AGM's and its shareholders' future remains uncertain.
First Graphene Limited (OTCMKT: FGPHF)
First Graphene Limited is an Australian-based company that focuses on graphene research along with the development, mining, exploration, and production of graphene materials.
Founded in 2013, the company quickly became one of the most prominent graphene producers worldwide.
The company is most known for its flagship offering, PureGRAPH Graphene, a range of high-quality graphene that can be used in various industrial applications.
First Graphene Limited Graphene additive is suitable for enhancing a range of products using plastics, rubbers, composites, cement, concrete, inks, and coatings. 
Sectors that stand to benefit from its products include mining services, textiles, automotive, and construction, amongst many others.
The company also offers a plethora of graphene-based products including FireStop, which is a graphene-enhanced fire retardant, Armour-GRAPH, which is graphene-enhanced composite material that is used in ballistic protection, and many more.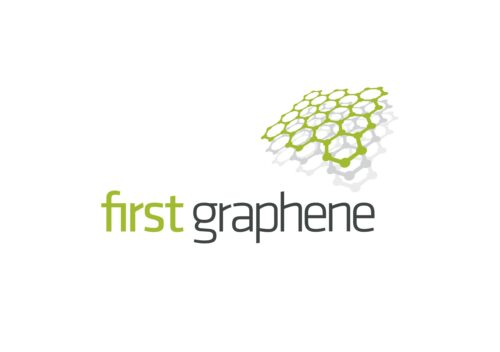 First Graphene Limited is also a prominent tier-one partner at the Graphene Engineering and Innovation Centre (GEIC), boasts significant research and development capabilities in Manchester, UK.
Recently, First Graphene Ltd and Suvo Strategic Minerals Ltdhave formed a collaborative partnership to conduct research and innovation in the field of eco-friendly cement and concrete material.
This partnership is aimed to tap into the projected $56 billion market for sustainable cement by 2027.
With a market cap of $31 million, the company continues to show potential through its revenue growth. In 2022, the company's full-year revenue soared by a whopping 111% compared to 2021.
The company's stock trades at roughly $0.06 as of April 2023.
Haydale Graphene Industries (OTCMKT: HDGHF)
Haydale Graphene Industries is a UK-based company that focuses on the production and commercialism of graphene and other advanced nanomaterials.
Formerly known as Innovative Carbon Limited, the company was founded in 2010 in South Wales and provides solutions to energy storage systems and infrastructure sectors using graphene.
Through its subsidiaries, Haydale Graphene Industries enables the application and utilization of graphene and other materials by making them compatible with various industrial products.
These include resins, inks and coatings, graphene face masks, and fluids and masterbatches for use in composites and polymers.
In 2016, Haydale acquired EPL Composite Solutions, a manufacturer of advanced composite materials.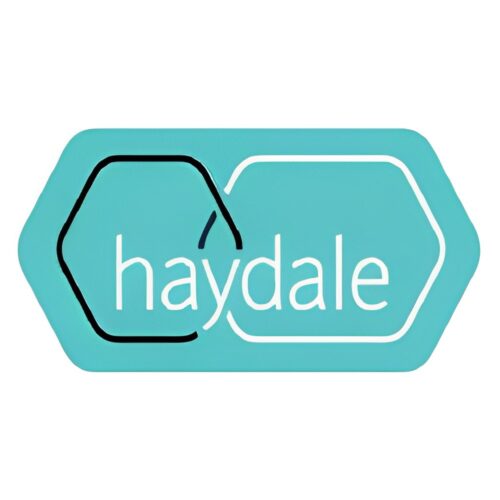 This broadened the company's reach and extended its customer base in the aerospace and automotive sector.
Amongst its numerous investments, the company also recently acquired Innophene Limited, which specializes in developing high-performance polymers and composites, which have high demand in the defense and aerospace industries.
With a market capitalization of $16 million, HDGHF is estimated to earn more than $4 million in the coming fiscal year, representing a 64% increase in revenue.
While Haydale Graphene Industries doesn't pay dividends, it is a penny stock making it affordable to investors looking for graphene exposure.
As at April 2023, HDGHF stock currently trades at roughly $0.02 per share.
Versarien PLC (OTCMKT: VRSRF)
Versarien PLC is an advanced materials engineering company. Founded in 2010, the company's primary vision has been developing innovative engineering solutions that revolve around graphene and other nanomaterials.
Harnessing graphene and other advanced materials like copper and carbide, the company creates innovative solutions for various industries around the globe.
The company operates through nine different subsidiaries which includes Versarien Graphene Limited and Cambridge Graphene Limited.
The former is dedicated to the company's graphene manufacturing business, while its Cambridge subsidiary supplies novel graphene inks and develops 2D materials and technology with graphene application.
The company has grown significantly since its inception thanks to its strategic acquisitions and partnerships over the years.
In 2011, it acquired 2-DTech Ltd, a graphene production and development company. This helped establish Versarien as a major player in the emerging graphene industry.

Another strategic collaboration was Versarien PLC partnership with the Centre for Process Innovation. 
This was to develop graphene-based polymer composites for use in various applications that would benefit the aerospace and automotive sectors.
With a market cap of $7 million, the company continues to make strides in the graphene industry.
However, Versarien PLC's recent numbers have left much to be desired. In 2022, it reported its annual revenue decreased by 3.6% compared to its revenue in 2021.
Versarien PLC claims it still has the potential to deliver significant returns from the commercialization of its technology and expects to overcome the challenges.
The company is also currently going through cost reductions and pay cuts to reduce expenses while generating more revenue. VRSRF stock trades at roughly $0.03 as at April 2023.
Are Graphene Penny Stocks a Good Investment?
Graphene stocks can be appealing investments due to the material's unique properties and wide-ranging potential applications across various industries.
As research progresses, new graphene-based products and technologies are emerging, increasing demand and growth opportunities for companies working with the material.
Global efforts to reduce carbon emissions and promote energy efficiency further drive demand for advanced materials like graphene.
However, while graphene is promising, it is important to tread carefully with graphene investing, after all, investing in graphene stocks, like any type of stock, can be risky.
FAQs
Who Is The Leader For Graphene Production?
Among the companies that produce graphene, the Canadian corporation NanoXplore currently accounts for most of the world's graphene production.
Who Is The Leader In Graphene Battery Technology?
Global Graphene Group (G3), a materials science company based in Dayton, Ohio, is widely regarded as a global leader among start-ups in the field of graphene batteries.
With its proprietary and patented graphene material, this innovative company is at the forefront of the rapidly growing market for advanced battery technologies.