3D printing has taken the world by storm over the past few years.
In the past, 3D printing technology was only available to large corporations.
However, 3D printing services are becoming increasingly accessible to consumers.
Right now, 3D printing stocks have boundless potential.
We're not sure exactly how this technology will evolve in the long term, but right now, we know it has the capacity to disrupt traditional manufacturing processes.
This article will talk about our favorite 3D printing stocks on the market right now.
Now is a great time to invest in the 3D printing space while the technology is still growing.
Best 3D Printing Stocks To Buy
Autodesk, Inc. (NASDAQ: ADSK)

Autodesk is a 3D printing provider based out of California.
It performs product design and manufacturing for several industries, including engineering, construction, entertainment, architecture, and education.
Businesses can use the cloud-based design software Fusion360 to design the products they need for printing.
The company makes money through subscriptions from clients, who pay a monthly or annual rate for services.
Thanks to quality designs, Autodesk sees high rates of renewal.
This steady stream of clients has shown favorably in both revenue and income numbers.
Autodesk currently lists a total user base of 5.27 million people.
It also has software offerings that help keep it diverse in the event 3D printing takes a hit.
These signs indicate healthy stock growth, and Autodesk has grown over 350% in the last five years.
This stock looks to be a strong contender for long-term gains.
Proto Labs Inc. (NYSE: PRLB)
Proto Labs Inc. is one of the most exciting 3D printing stocks on the market right now, thanks to its focus on the low-volume manufacture of custom products.
Proto Labs does this with 3D printing, injection molding, computer numerical control machining, sheet metal fabrication, and more.
It works with businesses in a variety of industries, including automotive, medical, and electronics.
Proto Labs currently has a global presence, with operations in the U.S., Europe, and Japan.
The company is unique because it can create custom parts that customers can't make on their own.
With the third-quarter earnings report recently released, Proto Labs saw higher than expected revenue, although income and cash flow are down.
After hitting all-time highs at the beginning of 2021, share prices have dropped throughout the summer and the fall.
Now could be the right time to add Proto Labs to your portfolio before shares go back up again.
3D Systems (NYSE: DDD)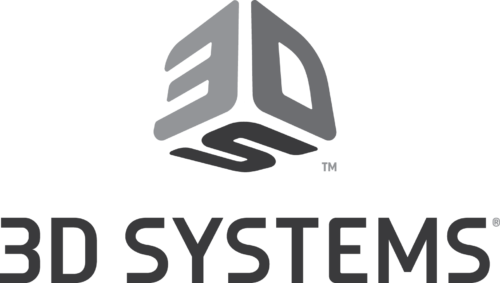 3D Systems is a company with a long history in the 3D printing market.
Its founder, Chuck Hull, patented one of the first forms of 3D printing technology in the 1980s.
The company went public in 1988, but its stock didn't really take off until 2012.
Today, 3D Systems makes 3D printers, software, and custom 3D printing solutions.
It focuses on clients in the healthcare and industrial spaces.
3D Systems' stock skyrocketed in 2013 and 2014 when 3D printing first hit the mainstream.
Although shares eventually dropped, the stock had a breakout moment again at the beginning of January 2021, reaching a five-year high.
This breakout happened when 3D systems announced that they would be expanding their headquarters in South Carolina.
3D Systems has also been working on technology that would allow it to print human organs for life-saving transplants.
The share price has increased well over 400% in just the last year, thanks to all this innovation.
If it can maintain this momentum, it could become a fantastic long-term addition to your portfolio.
Stratasys (NASDAQ: SSYS)
Stratasys develops 3D printers and manufacturing systems for enterprises in a variety of industries.
Its systems work with many different materials, and the company is particularly popular for creating prototypes.
The company was initially founded in Minnesota and went public in 1994.
In 2012, Stratasys merged with Israeli company Objet and moved its headquarters to Israel.
Stratasys currently has 31 locations in five continents around the world.
Its stock has spiked at the beginning of 2021 but has fallen away since.
Even so, share prices are still up 165% compared to last year at this time.
Furthermore, the company has been consistently beating goals in both earnings per share and revenue.
Investors have been very interested in the 3D printing market in general, and Stratasys is a company that already has a strong customer base.
It could be an outstanding stock to invest in if these trends continue.
Desktop Metal (NYSE: DM)

Desktop Metal is a designer of 3D printers for metal and carbon fiber objects.
The company works with engineers and manufacturers to provide equipment to meet their needs.
Desktop Metal can supply products for all scales of manufacturing, from prototyping to full-on production.
It has four different systems it can offer to its client base to accomplish this.
A group of manufacturers, robotics experts, and metallurgists founded the company in 2015 after discovering that other printers did not meet their speed or quality requirements.
Despite being an uncommon printer of metal items, Desktop Metal's shares have been a bit down of late.
The company looks to remedy this by acquiring The ExOne Co and its leadership and experience.
The ExOne Co's 25 years of molding and metal work should benefit Desktop Metal moving forward.
Ansys, Inc. (NASDAQ: ANSS)
Slightly off the beat from the others on this list, Ansys is a powerhouse in the 3D print simulation world.
The company specializes in software that clients and businesses can use to design, test, and ultimately print their ideas.
To save time and money, Ansys has proprietary programs using Metaphysics that can simulate how an object will or won't work in the real world without having to build it first.
This way, companies can innovate and change features without having to 3D print anything.
It has carved out a healthy niche for itself in this area and sees many repeat customers as a result.
This software platform is already being used by some of the big players in computing, automotive, and aerospace.
In 45 years of business, Ansys has obtained over 450 different patents on its systems.
Its share prices look favorable as well, with a relatively steady positive gain over the last five years.
Q3 reports are a few days away at the time of writing, but the company beat its estimations for earnings per share and revenue in Q1 and Q2.
Should these trends continue, Ansys looks like a solid investment for the foreseeable future.
3D Printing Penny Stocks
Sigma Labs (NASDAQ: SGLB)
Sigma Labs makes a quality assurance software called PrintRite3D.
PrintRite3D uses lasers to gather information about the product while it is printing.
The software then assesses this information to provide quality control.
Having extra quality assurance can help companies expand their additive manufacturing operations.
It can replace manual quality checks to some degree, helping companies work more efficiently.
Sigma Labs stock has slowly been on the rise this year, although it has had its ups and downs.
The stock's momentum seems to be going in the right direction, which bodes well for the next several months.
As with any penny stock, Sigma Labs does come with some inherent risks.
Penny stocks always have a higher risk of volatility.
However, this could be a good way for investors to get into the 3D printing market without a high price tag.
Best Medical 3D Printing Stocks
Materialise (NASDAQ: MTLS)

Materialise is another one of the top 3D printing stocks that Wall Street has its eye on right now.
The company is based in Belgium and has a strong reputation in the industry.
Three key sectors shape the Materialise business – additive manufacturing services, 3D printing software, and medical manufacturing.
It currently offers 3D printing manufacturing services in 18 countries around the world.
To boot, Materialise has a considerable share of the 3D printing market.
Many other leading companies use its 3D printing software and technology, making it a great pure play for the 3D printing industry.
Materialise saw some nice growth during the summer, with its Q3 reports showing nice gains in revenue and earnings per share.
Although share prices have been down a bit this year, investors may jump on board following these latest earnings numbers.
As 3D printing becomes more mainstream, Materialise has a business model that could be highly successful.
Now may be a great time to buy in while the stock is trading a little bit low.
Align Technology (NASDAQ: ALGN)
Align Technology is best known for manufacturing Invisalign clear aligners, a popular alternative to braces.
However, the company also makes 3D scanners and other manufacturing tools specifically for orthodontics.
There's been a huge demand for clear aligners in recent years, as they are generally considered much more comfortable and easier to manage than braces.
Align continues to wow investors with its strong performance.
While not quite as high as second-quarter earnings, third-quarter financials still show higher than expected revenue and earnings numbers.
These strong numbers seem to help share prices, which are 44% higher than last year at this time.
To stay relevant, Align launched a major social media campaign last year to reach younger customers.
Since demand for Invisalign is stable, the company is able to experiment with new 3D manufacturing technology.
With all the hype around this stock right now, it is relatively expensive.
This may be a stock to act fast on, as Align Technology looks to be quickly making up for a slight drop from the end of September.
Should You Buy 3D Printing Stocks?
3D printing is an industry with a vast amount of untapped potential.
While 3D printers were initially developed in the 1980s, they were bulky and didn't have many applications.
Throughout the 2000s and 2010s, engineers improved 3D printing technology, and it became more mainstream.
Now, the broader market is turning to 3D printing companies to create custom parts and products.
In particular, 3D printers have been beneficial for creating custom medical solutions, auto and electronic parts, and even custom jewelry and fashion pieces.
If 3D printing companies can scale up their operations, they could compete with traditional manufacturing services.
As 3D printing becomes more accessible to the average consumer, these stocks will likely continue to rise in value.
Best 3D Printing Stocks: Final Thoughts
3D printing is changing the manufacturing industry.
With 3D printers, we can create incredible new products and solve some of the world's most challenging problems.
In particular, 3D printing has been extremely helpful for the medical industry because it gives doctors a way to make custom solutions for their patients.
This industry is just starting to take off, so now is a great time to add 3D printing stocks to your portfolio.
In the future, we could even have 3D printers in our own homes for consumer use.