Motley Fool offers a range of services that appeal to almost any investing style. But how much do these subscriptions cost? But, How much is The Motley Fool? We're looking at some of The Fool's most popular services, giving you a brief overview as well as a breakdown of pricing and discounts.
Let's kick things off with a Motley Fool review.

What Is The Motley Fool?
Motley Fool is an investment research firm that has been offering market insights for almost three decades.
Founded by brothers Tom and David Gardner, the goal of the Fool is to "make the world smarter, happier, and richer." The team does this by delivering detailed analysis with a dash of humor.
The firm's analysts understand that the stock market is complex and stressful to navigate, so they demystify it through a light-hearted approach that has won over folks for nearly 30 years.
While The Fool likes to joke, its insights are no-nonsense. If you sign up for a Motley Fool subscription, you'll get expert analysis and stock picks curated by its specialists.
Motley Fool analysts cover a wide range of investing topics, including:
Stocks

Mutual funds

Real estate investing

Retirement planning

Options

And much more
Before we dive into the costs of The Motley Fool, it's important to mention that the firm offers a range of free analysis and stock tips. If you're looking for free insights, you'll want to check out The Fool's blog posts and podcasts.
That said, the free content on the Motley Fool website does not come with recommendations. So anyone who wants Motley Fool stock picks will need to sign up for a premium subscription.
So what do they cost? Follow along to find out.
How Much Does Motley Fool Cost?
As we touched on before, Motley Fool has a catalog of offerings that come with different price points. However, many of its services are priced around the $300 range. Though, some cost considerably more.
Given how much you get with each service, its pricing model is fair, and many of its subscriptions could fit into most folks' budgets.
Better yet, we've secured some pretty hefty discounts for our readers for many of Fool's most popular offerings. Most of these services cost less than 100 bucks when you factor in the discounts.
The services we'll look at today are:
Stock Advisor

Rule Breakers

Everlasting Stocks

Epic Bundle

Motley Fool Options

Everlasting Portfolio
Before we dive into the price, we'll break down what each service offers so you really know what you're getting for the money.
We'll start with Stock Advisor, Motley Fool's most popular subscription.
What Is Motley Fool Stock Advisor?
Motley Fool Stock Advisor is the firm's flagship newsletter service and has garnered a loyal following over its two-decade-plus run. It focuses on long-term plays that have a five-year investment horizon.
The team sets out to find quality companies that have the potential to see steady but strong growth. It locates these companies by finding candidates with strong fundamentals among other criteria.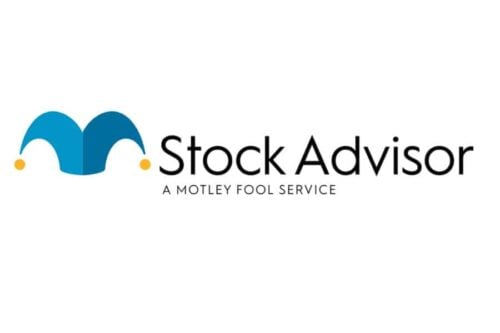 The Motley Fool Stock Advisor service gives subscribers access to:
Two monthly stock picks

Best Buys Now

Starter Stocks

Educational resources

Trading community
There is a lot to like here, but the icing on the cake is Stock Advisor's reported performance. Since the service's inception, Stock Advisor picks have an average return of 366% compared to the S&P's respectable 123%.
With such a solid track record, it's no wonder why so many people swear by this service.
We also have a Motley Fool Stock Advisor review if you want to know more about everything it offers.
Now that you know more about the Stock Advisor subscription, let's take a look at its pricing.
How Much Does Motley Fool Stock Advisor Cost?
An annual subscription to Stock Advisor costs $199. Considering how much you get with the service, this is a very reasonable price.
Still, $199 could be on the pricey side for people on a budget — especially if you have multiple stock-picking services. Fortunately, there's a hefty discount.
Stock Advisor Discount
For a limited time, you can get a whole year of Stock Advisor for just $89. That's more than half off.
This is an excellent discount, and its accessible price point connects with The Fool's commitment to helping everyday folks beat the market.
Stock Advisor Refund Policy
Stock Advisor members can cancel their subscription within a 30-day window of signing up.
This is a 100% money-back guarantee — not in-house credit.
Thirty-day guarantees are the industry average and should give you enough time to test out the service.
Because these are investments with a five-year holding period, it's not enough time to see a position to its conclusion, but it gives you an idea of what you can expect from The Fool moving forward.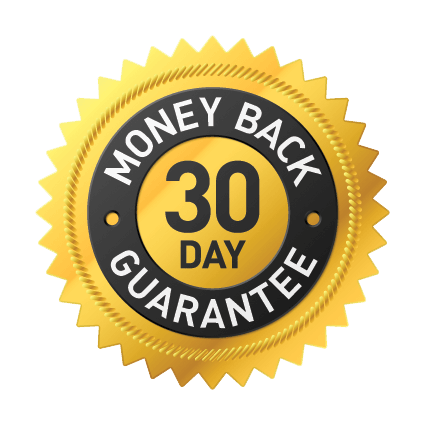 What Is Motley Fool Rule Breakers?
Motley Fool Rule Breakers is arguably the firm's second-most popular service. Like Stock Advisor, this subscription focuses on investments that are held for around five years.
Where Rule Breakers differs, however, is in its approach. The team scours the market to find disruptors that have the potential to take off in their respective industries.
This means that this subscription might appeal to folks with more risk tolerance, as some of these companies are unproven. That said, not all Rule Breakers' stock picks have a high-risk rating.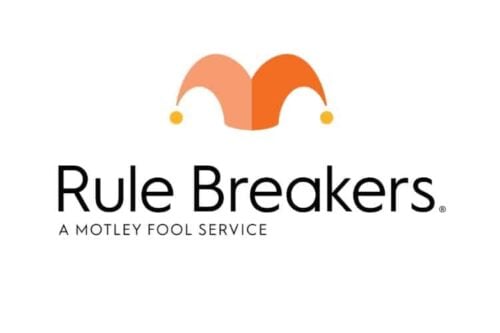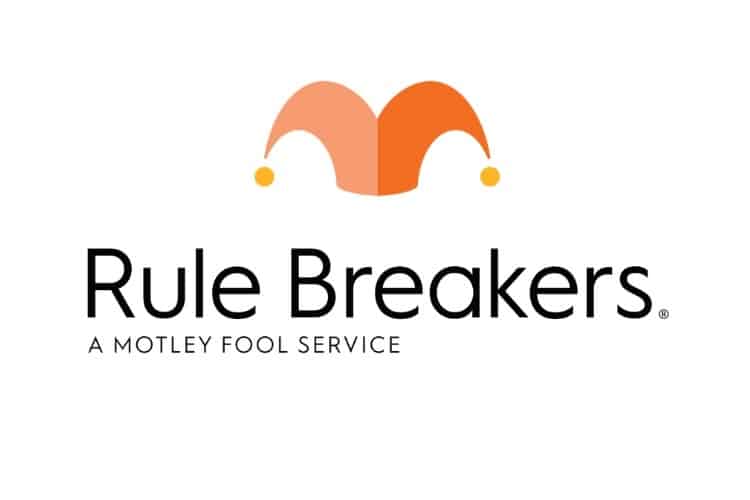 When you sign up for the service, you get:
Two new stock picks each month

Best Buys Now

Starter Stocks

Trading community

Education resources
If you're feeling a little déjà vu after seeing Rule Breakers' product lineup, that's because it's almost identical to Stock Advisor. It's essentially the same as The Fool's flagship service, but with a different investment philosophy.
Motley Fool Rule Breakers also has shown an admirable performance since its inception. It is up 221% on average, while the S&P reported 106% during the same time.
That all sounds good, but let's see how the price stacks up.
For more info, check out our Motley Fool Rule Breakers review.
How Much Does Rule Breakers Cost?
Clocking in at $299, Rule Breakers' sticker price is a bit higher than Stock Advisor.
Don't let the price scare you off, though. While the service has a higher cost, it also comes with a larger discount.
Rule Breakers Discount
If you sign up today with The Fool's promotional discount, you can get full access to Rule Breakers for just $99 for the first year.
This is just ten dollars more than the Stock Advisor service, which makes it one of the Fool's most affordable offerings.
Refund Policy
Like Motley Fool Stock Advisor, Rule Breakers comes with a 30-day 100% money-back guarantee.
So you get a full month to test drive the service to decide if it is right for you. If you want a refund, simply reach out to support, and they will honor the guarantee.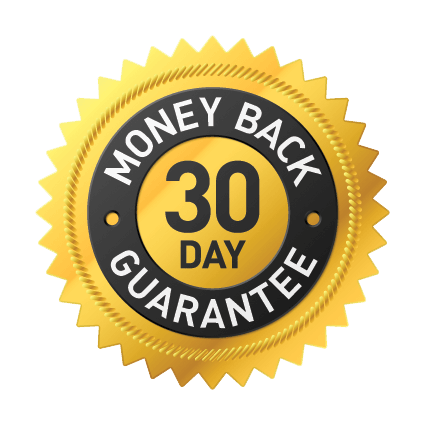 What Is Everlasting Stocks?
True to form, Everlasting Stocks is another offering by Motley Fool that focuses on long-term plays. Though, its stock recommendations have a much longer investment horizon.
The service zeros in on buy-and-hold forever opportunities. This means that there is no determined sell date, but the positions are expected to be held much longer than the typical five years.
This is the go-to stock-picking service for folks looking to build a long-term, diversified portfolio.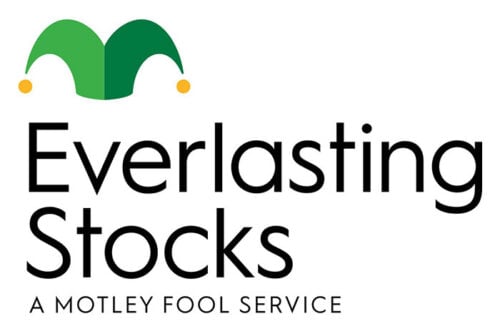 Here's what you get for signing up:
Monthly, quarterly, and annual recommendations

Portfolio builder (with stock ratings)

Immediate access to 15 stock recommendations

Buy and sell alerts
Everlasting Stocks is a great service that could provide the building blocks for a strong retirement portfolio.
Head to our Motley Fool Everlasting Stocks review for more info about the service.
How Much Does Everlasting Stocks Cost?
A subscription to Everlasting Stocks costs $299, which is identical to Rule Breakers. This is a fair price considering how much is on offer.
Just like Rule Breakers, you can get your hands on an Everlasting Stocks membership for a discount.
Everlasting Stocks Discount
With the discount, you can grab an annual subscription to Everlasting stocks for just $99.
This is an excellent value and a small price to pay considering everything included.
With buy and hold forever stocks, a one-year subscription could go a long way.
Everlasting Stocks Refund Policy
Signing up for Everlasting Stocks comes with a 30-day 100% money-back guarantee.
This is a full money-back refund — not in-house credit like Motley Fool Options. So you can sign up risk-free.
What Is Motley Fool Epic Bundle?
The Epic Bundle is three Motley Fool services in one, offering you direct access to:
Stock Advisor

Rule Breakers

Everlasting Stocks
The Epic Bundle comes with each of these services, but you also get an even bigger discount. You can pick up all three subscriptions for less than the price of two.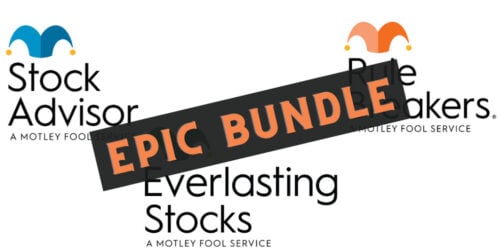 We already gave a breakdown of what each service offers, so we'll spare you from the recap.
How Much Does Epic Bundle Cost?
An annual subscription to Motley Fool Epic bundle costs $499.
If you are looking to subscribe to Stock Advisor, Rule Breakers, and Everlasting Stocks for more than a year, this package is the cheapest option.
The discounted rates typically apply to the first year of subscribing, which means your second year will cost more if you choose to keep each service individually.
For more info, check out our Motley Fool Epic Bundle review.
Motley Fool Epic Bundle Discount
Because Motley Fool Epic Bundle is a discounted package, it does not come with a discount.
As we said above, this is the cheapest option if you intend to own a subscription to the three services.
Motley Fool Epic Bundle Refund Policy
Epic Bundle offers a 30-day money-back guarantee.
The refund policy is the same for all three services in the package, where you can receive a full refund — not in-house credit.
What Is Motley Fool Options?
Motley Fool Options is your one-stop shop for options trading. In addition to in-depth analysis and stock picks, The Fool ups the ante with comprehensive educational materials.
As such, this service caters to a variety of folks. If you're just starting out options trading and need a crash course, you can take in all of Motley's insights and get a steady stream of stock picks at the same time.
If you're comfortable trading options and just need the stock picks, you can skip over the educational content and focus on the analysis.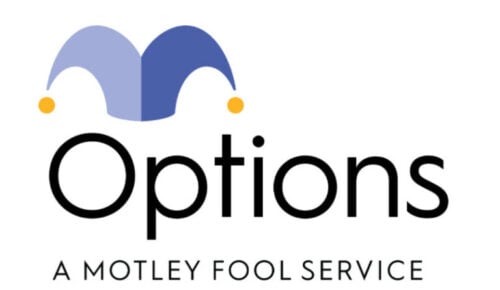 Signing up for Motley Fool Options sets you up with:
12 Months of Motley Fool Options newsletter

Unlimited access to The Fool Options archive

Trade guidance

Income strategies

Trading community

Options education
Options are an admittedly intimidating trading strategy, so it pays to have pros like The Fool in your corner.
The subscription has locked in an exceptional ~84% profitability rate. This is fantastic for any service, but having such a high-track record trading option says even more about the team's investment insights.
You can visit our Motley Fool Options review for more info on the service.
Time to switch gears and look at the price tag for Motley Fool Options.
How Much Does Motley Fool Options Cost?
An annual subscription to Motley Fool Options costs 999 bucks. This is definitely on the pricier side.
Options are a different animal compared to typical stock trading, so the team could be spending more time on its due diligence. Furthermore, Fool's options education is more comprehensive than its other resources.
The good news is that we've also secured a discount for this service.
Motley Fool Options Discount
Motley Fool is offering $100 off the sticker price for its options service, which brings the total to $899.
This is a solid discount, but it's not the firm's lowest. Still, it's commendable that The Fool is willing to knock off 10% of the cost.
Motley Fool Options Refund Policy
Motley Fool offers a 30-day money-back refund policy for its Options subscription, but there's a catch: your refund is in-house credit only.
This may be one of Fool's most restrictive policies, but it's still leagues beyond other research services that do not offer refunds.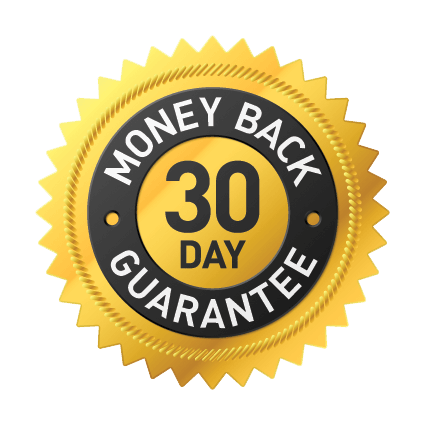 What Is Everlasting Portfolio?
Everlasting Portfolio is a stock-picking service that gives you access to Fool-founder Tom Gardner's favorite stocks for an entire year.
If you're a fan of his investment style, you'll definitely want to check this service out. You get to peer into the portfolio of one of the top names in investing, and see the stocks that Gardner believes could beat the market.
The investment horizon for the Everlasting Stocks is five years minimum, which isn't surprising given that Tom is an avowed long-term investor.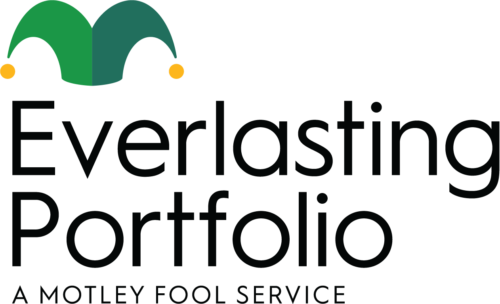 Like most Motley Fool subscriptions, it's packed with features that include:
Access to the Everlasting Portfolio and stock picks

Detailed portfolio guidance

Real-time portfolio alerts

Everlasting portfolio investment guides
Right now, The Fool reports that the Everlasting portfolio is up on average by 412%. This is one of the best-performing services offered by the firm.
We have the full rundown in our Motley Fool Everlasting Portfolio review if you want to learn more.
Let's look at the subscription's pricing.
How Much Does Everlasting Portfolio Cost?
Everlasting Portfolio costs $2,999 for an entire year. This is quite a step-up in price compared to Motley's other offerings. But given its track record and features, it's reasonably priced.
Even better, we have grabbed another discount for readers that substantially slashes the price for this Motley Fool service.
Everlasting Portfolio Discount
You can sign up to Everlasting Portfolio for a reduced rate of $1599.
This is a 46% discount, which is, dollar-for-dollar, one of the best that Fool offers.
Everlasting Portfolio Refund Policy
Everlasting Portfolio's refund policy is identical to Motley Fool Options.
You have 30 days to test out the service, and if you decide that it's not right for you, you can refund your subscription for in-house credit.
Given the up-front value you get when you sign up, this is understandable. You'll receive instant access to all of Tom's top stock picks — there's no red tape.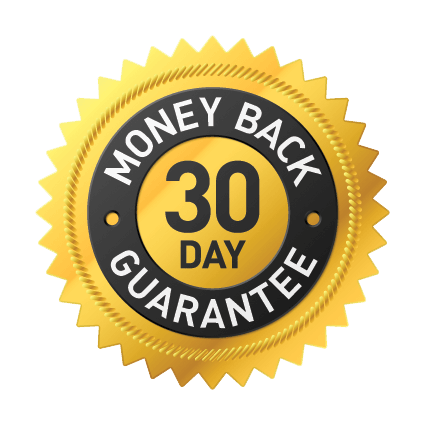 Is Motley Fool Legit?
Motley Fool is a legit research firm that has built a reputation for beating the market for almost thirty years.
Some of its services like Stock Advisor, Rule Breakers, and Motley Fool Options have reported impressive performances since their inception.
Few firms in the business have such a strong track record.
Is Motley Fool Worth It?
Motley Fool's services are well worth the money. You get a ton of valuable analysis, and it's delivered in an easy-to-digest format that could appeal to almost anyone looking to trade stocks.
Just a few stocks could be a game-changer for any portfolio looking for a calculated boost.
Plus, each subscription we reviewed is backed by a respectable 30-day money-back guarantee.
Motley Fool's stock-picking services have earned a loyal following over the years, and for good reason: its analysts clearly know their way around the markets.