Motley Fool just made a serious upgrade to its popular research package. But is it worth your time and money? Read my Motley Fool Epic Bundle review for all the details.
Motley Fool Epic Bundle Review: Overview
Motley Fool Epic Bundle is an investment research suite that packages four of the company's top services.
These services are Motley Fool's Stock Advisor, Rule Breakers, Everlasting Stocks, and Millionacres: Real Estate Winners.
Millionacres is a rather recent addition to the lineup, as the bundle initially only included the former three.
This collection represents some of Motley Fool's best research.
Previously, Fool fans had to pay full price to subscribe to these services separately, but now you can bundle all four into one convenient discounted subscription package.
>> Sound like a good fit? Sign up HERE <<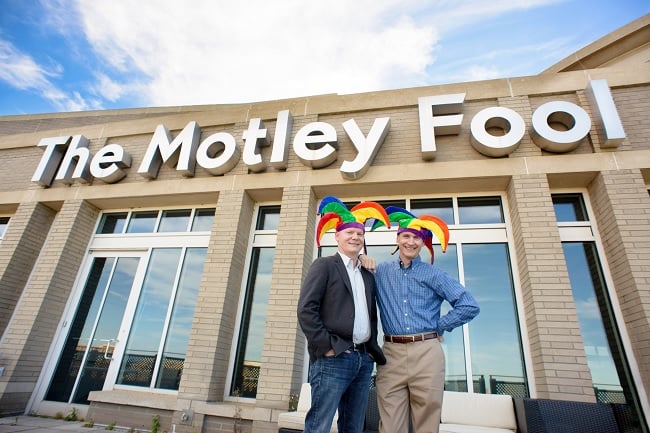 What Is Motley Fool?
Motley Fool is a leading retail research firm and the publisher behind Epic Bundle's services.
It's a respected company known for its commitment to delivering consistent value for members.
Founded in the mid-90s by brothers Tom and David Gardner, The Fool has earned a stellar reputation for its insightful research, transparent marketing, and objective stance on the market.
Founders Tom and David Gardner set out to provide quality market analysis that could appeal to folks of all investing backgrounds.
And over the years, the firm has developed a deep catalog of offerings tailored to specific market niches.
Rule Breakers and Stock Advisor were some of The Fool's first newsletters, and they helped make the company a household name with several years of market-beating performance.
Motley Fool Epic Bundle Review: What Comes with the Service?
As mentioned, this package includes an annual subscription to Stock Advisor, Rule Breakers, Everlasting Stocks, and Millionacres Real Estate Winners.
Read on for a breakdown of each service.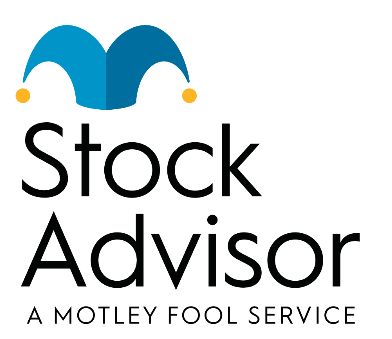 Stock Advisor
Motley Fool Stock Advisor is the company's flagship research service.
Launched in 2002, it remains one of the firm's most popular subscriptions to this day.
Stock Advisor's investment philosophy favors longer holding periods in a select group of high-quality stocks.
Typically, the service aims to have about 25 positions in its model portfolio at a time, with expected holding periods of no less than five years.
This investment strategy tends to overlook short-term volatility in favor of consistent growth over time.
So if you're interested in buy-and-hold plays, Stock Advisor's monthly picks could be a great fit.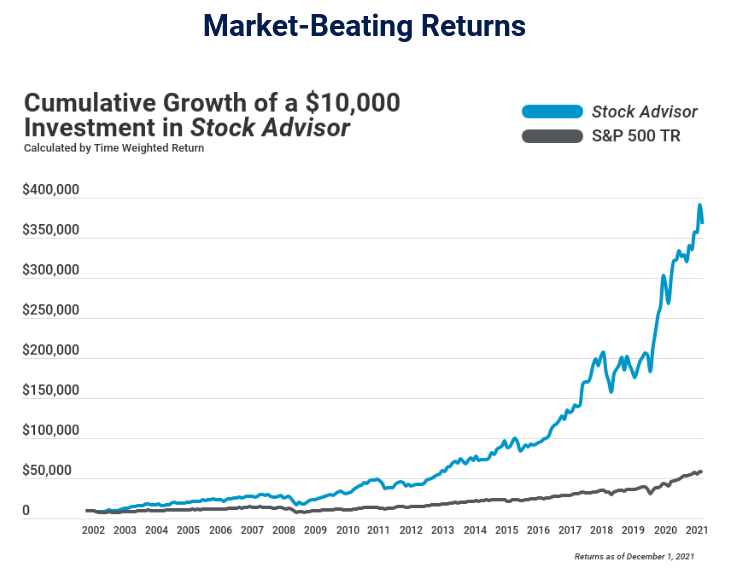 The service provides a model portfolio containing all of its active recommendations and regular newsletters that keep members updated on the team's latest research.
You'll receive unrestricted access to the Stock Advisor model portfolio as soon as you join, plus two new picks every month.
It also comes with a wide array of additional research materials, educational resources, expert analysis of emerging stock market trends, and more.
Currently, the newsletter has more than 1 million members, making it one of Motley Fool's most influential research publications.
This is arguably the star of the Epic Bundle.
We also have a dedicated Stock Advisor review that you can check out for more info.
>> Access The Fool's flagship service HERE <<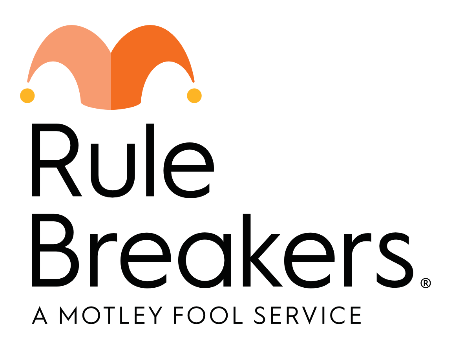 Rule Breakers
Motley Fool Rule Breakers was launched shortly after Stock Advisor made its rise to notoriety.
And it quickly followed its predecessor's act with a similarly strong performance.
The research focuses on industry disruptors and high-octane growth plays. This newsletter has produced many of The Fool's biggest winners over the years.
However, it maintains many of the same investment principles as its sister service.
For example, the team also believes a portfolio of 25 stocks with projected holding periods of at least five years gives the best chance at long-term success.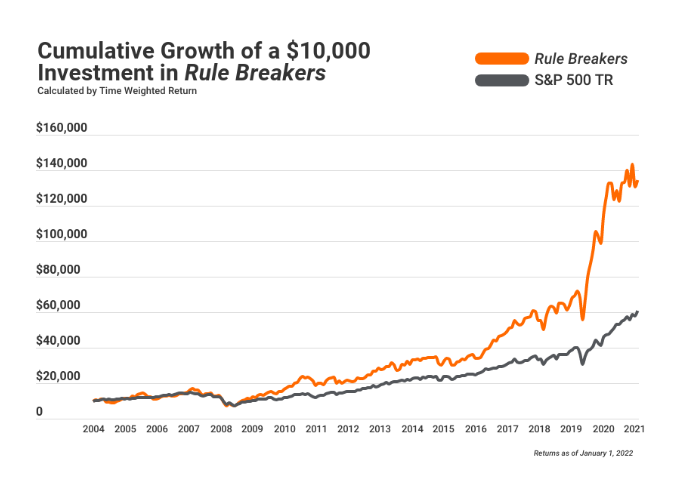 Despite the similarities, this newsletter has a separate research team for Rule Breakers' stock picks.
The service includes a model portfolio, research reports, and two new recommendations every month.
Members also get access to other Motley Fool resources like exclusive analysis reports, trading education, community forums, and more.
Currently, Rule Breakers has about 100,000 members, so it's quite a ways behind Stock Advisor in terms of circulation. Still, it's widely regarded as one of Motley Fool's most notable offerings.
Check out our Motley Fool Rule Breakers review for a closer look.
>> Dig into Rule Breakers and more today <<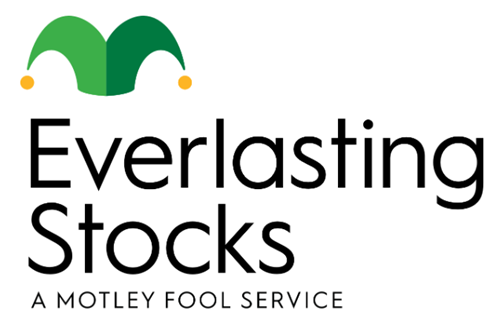 Everlasting Stocks
The Everlasting Stocks service is an investment newsletter with an eye on the long, long term.
It includes the top-rated stocks favored by none other than Fool co-founder and CEO Tom Gardner and his team of experts.
The service is backed by the same team of analysts that beat the S&P 500 by a 3-to-1 margin over the past 19 years.
Tom Gardner believes members can buy any of these Everlasting Stocks and expect to hold them forever. These buy-and-hold-forever recommendations are the service's backbone and main draw.
The service offers instant access to 15 recommendations on sign-up.
Plus, you'll receive any future picks from the team as long as you're a member.
Currently, Everlasting Stocks has about 700,000 members.
To learn more, check out our in-depth Everlasting Stocks review.
>> Find out the team's latest recommendations <<

Real Estate Winners
Real Estate Winners is one of the Millionacres' services focused on real estate investment.
As an entry-level offering, it delivers real estate-related stock ideas, expert research, thorough analysis, and plenty more.
A Millionacres subscription is ideal for those wanting to dip their toes into real estate investing.
Some perks include:
New stock recommendations each month

Regular updates on recommended stocks following earnings and other events

Top 10 Investment Alerts delivered each quarter

Tons of great educational content and resources to make you a smarter real estate investor.
It is also easy to track your investments, as you will receive updates for each pick in the portfolio.
Some of the benefits of Real Estate Winners are:
A way to hold investments in a taxable brokerage account or an individual retirement account (IRA).

REITs liquidity

Cash flows from rental properties

High-yielding dividends that are legally required
One major advantage of this offer is getting started on real estate investing without having to purchase a physical property.
Although owning physical property comes with plenty of benefits, such as providing passive income, it still is a more active form of investing. And logistics can have an effect on profitability.
>> Tap into this team of real estate experts <<
Bonus Reports & Stock Picks
Motley Fool Epic Bundle members also get an exclusive set of 10 bonus research reports when they sign up.
You won't have access to any of these reports if you join the service individually, but members get them as an added "thank you."
Given Fool's reputation for quality research and transparency, the reports can offer some valuable insights.
Motley Fool Epic Bundle Review: Investing Style
The Motley Fool Epic Bundle provides a comprehensive collection of resources focusing on dynamic growth stocks.
Motley Fool's analysts have a keen eye for spotting stocks with explosive growth potential, and they often identify them well before the broader market notices the opportunity.
Some of their greatest hits include early endorsements of market disruptors like Amazon, Netflix, and Tesla, which have exploded in value since the Fool recommended them to readers.
Stock Advisor, Rule Breakers, and Everlasting Stocks each have their own unique attributes, but they share a common focus on promising growth opportunities and trailblazing companies.
Since 2022, many of the Fool's stock recommendations have gone on to become consistent performers, but the next generation of picks could be even bigger.
Another key aspect of the Fool's favored strategy is diversification. The company typically recommends readers hold a minimum of 25 stocks to properly hedge their risks.
If you're more interested in real estate markets, the Real Estate Winners newsletter focuses on real estate investment trusts, or REITs, and other real estate-adjacent opportunities.
REITs and real estate stocks have the potential to offer various benefits, such as high-yielding dividends, lower volatility, and diversification from traditional equities.
Even if you're primarily interested in stocks, you could benefit from adding some real estate to the mix, so the Real Estate Winners newsletter adds yet another wrinkle of value to the bundle.
Ultimately, the Epic bundle has something for everyone, and it could help you expand your horizons by putting new investment opportunities on your radar.
Is Motley Fool Epic Bundle Legit?
The Epic Bundle is a legit service packed with comprehensive market analysis.
The deal includes some of the most acclaimed stock research newsletters offered by Motley Fool's analysts.
Each service provides its own unique investment angle. This makes it a great tool for building a diversified portfolio.
Even better, you get four services for less than the price of two. It's possibly the best value that the company has to offer.
Buying the bundle also sets you up with a large assortment of Motley Fool stock picks, as well as opportunities in real estate.
Motley Fool Epic Bundle Review: Track Record
Diving into the world of investment can be daunting, but understanding the track record of service can provide clarity. The Motley Fool Epic Bundle has consistently showcased its prowess in identifying stocks with significant growth potential.
The Trade Desk (2017-2021):

A top-rated stock by Motley Fool, its value has seen a significant rise from around $8 to a peak of $100. Despite recent market fluctuations affecting its performance, the team remains optimistic about its future trajectory.

American Tower:

As the world's largest REIT, it has consistently paid dividends. Since its latest pitch in 2019, the stock has thrived in downturns, with dividends growing from $1 to $1.40.

Twilio (July 2019):

Once dubbed the "hidden 5G superstar", its stock recommendation started at $150 and soared past $400.

Arista Networks (2017-2021):

Another double-down recommendation, its performance has been positive over the years, with the potential to be a future hall of fame pick.

Markel:

Known for its triple recommendation in 2021, it's been likened to a "mini-Berkshire". Despite its high stock price, when compared to giants like Berkshire Hathaway, it seems relatively affordable.

Guardant Health (March 2019):

Pitched as a company with a "$147 billion opportunity" due to its lung cancer diagnostic tests, early 2021 investors had a chance to double their investment. However, its current value is down by nearly 50%.

Shopify (Since 2016):

Recognized as one of the best stocks ever recommended by Motley Fool.
Subscribers to the Epic Bundle gain access to over 300 stock picks from products with commendable track records. For instance, MercadoLibre, a Latin American e-commerce titan, has seen an impressive 8,500% growth since its recommendation.
Similarly, Tesla has provided returns of nearly 11,600% since its 2011 recommendation. Netflix, another stellar pick, has surged by more than 22,700% since its endorsement.
In essence, the Motley Fool Epic Bundle offers a diversified portfolio of expertly selected stocks, showcasing its commitment to long-term growth and value for its subscribers.
Motley Fool Epic Bundle Review: Pros and Cons
Motley Fool's Epic Bundle is a great service, but it has a few downsides.
Pros
Excellent price

Motley Fool is legit

Bonus trade ideas

Highly vetted monthly stock picks
Cons
Moderately high cost

Doesn't include options
Motley Fool Epic Bundle Review: How Much Does It Cost?
The Motley Fool Epic Bundle costs just $499 and includes one-year subscriptions to all four publications mentioned in this review.
At that rate, the cost averages out to about $42 per month.
In exchange, you get unlimited access to some of Fool's best offerings.
This rate isn't just an introductory offer. What you pay for the first year is what you'll pay for the second year.
Of course, future price increases are always possible. However, you won't have to worry about the deal expiring when your first year is over.
30-Day Membership-Fee-Back Guarantee
Epic Bundle's refund policy lets you test drive the package for a full thirty days.
If you decide this service isn't right for you, then you get every penny of your purchase back.
It's all outlined here by Motley Fool:

So you get full access to the Motley Fool subscriptions mentioned above, including the 10 bonus reports.
And it's all backed by a 30-day membership-fee-back guarantee.
Is the Motley Fool Epic Bundle Worth It?
Motley Fool Epic Bundle is an excellent deal for anyone looking to get their hands on Stock Advisor, Rule Breakers, Everlasting Stocks, and Real Estate Winners at a hefty discount.
You'll also get access to 10 exclusive research reports when you sign up with the service.
These added bonuses are not available with individual memberships.
The package has everything you need to make a serious run at the stock market in one convenient subscription.
And you'll enjoy it all at a substantially discounted rate.
What's not to like?
The Fool's Epic Bundle seems like a great option for anyone who's serious about advancing their investing skills. I highly recommend you give it a close look.
>> Sign up for the Epic Bundle Today <<