Amazon Web Services (AWS) is a cloud-based computing platform launched in 2006 by Amazon.
AWS began by offering IT infrastructure to businesses in the form of cloud computing.

By 2020, it represented 10% of all of Amazon's total sales and generated a revenue of $12.83 billion.
Since its launch, AWS has evolved in many ways, and today it supplies an exceptionally reliable and scalable service that powers thousands of businesses in over 180 countries.
AWS also offers a range of extensive features, including:
Flexible schema management for your database.
This allows companies to extend directory schemas and attributes to their objects as they please.
AWS offers built-in data encryption for all objects, so you can rest assured that your data will remain secure.
While AWS is one of the best cloud computing platforms, many other options exist.
This article will explore some of the biggest AWS competitors and alternatives on the market.
AWS Biggest Competitors
AWS is not the only provider of cloud services, and many other companies offer cloud-based solutions.
Although most competitors partially offer similar services to AWS, they have all made great attempts to put something forward that would stand out from others.
Some of these cloud-based solutions are:
AWS Competitors: Microsoft Azure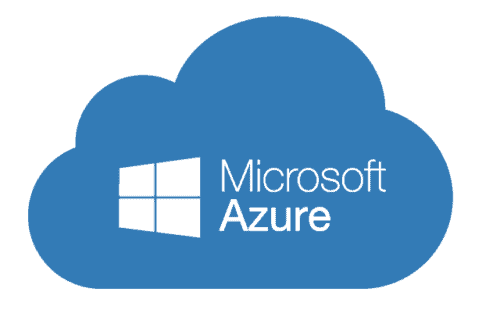 Microsoft Azure is one of the biggest AWS competitors.
This platform provides customers with a service that allows them to create powerful solutions for their businesses.
As Azure was launched in early February 2010, it emerged four years after AWS first came onto the market.
However, it has experienced much faster growth than other services and was able to generate over $15.2 billion in quarterly revenue for Microsoft.
The main features that Azure offers its customers to use are:
Azure offers flexible and advanced recovery tools.
This means that companies can backup data with offsite replication for up to ninety-nine years without losing any data.
Azure allows companies to host and develop mobile and web apps.
It also has a built-in AutoScale feature that adjusts resources automatically based on customer and web traffic.
The scalability of Azure also means it is a great resource for IoT solutions. With this feature, companies can monitor and manage billions of devices at once.
AWS Competitors: Google Cloud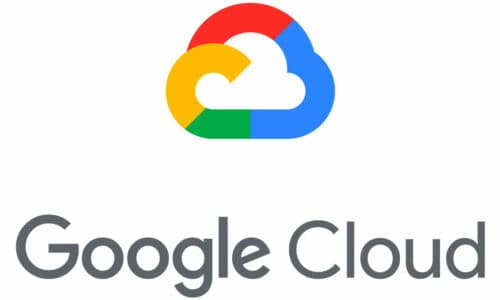 Google Cloud is a fast-growing cloud computing platform offered by Google.
The main aim of this platform is to help businesses build apps faster and increase connectivity.
Google Cloud was launched in 2008, only two years after AWS, though it was only able to generate $3.44 billion by 2020.
Google Cloud offers a range of features for its customers to use, including:
Secure customizable services that allow companies to create and run virtual machines on Google's IT infrastructure.

Object storage for companies of all sizes, allowing them to store any amount of data.
This also allows companies to retrieve data as often as they like.
A fully managed relational database service.

A fast, cost-effective, and serverless data processing service.
AWS Competitors: IBM Cloud
IBM Cloud is a cloud computing service that combines high-level security, open innovation, and scalability to produce increased agility and continuity.
The journey to IBM Cloud was not as straightforward as other platforms though it could be traced back to 2013 when IBM bought SoftLayer.
However, it would take another three years before SoftLayer was combined with IBM's other cloud computing offerings.
Finally, a year later, their entire cloud portfolio was rebranded as IBM Cloud.
According to IBM Newsroom, by the last quarter of 2020, cloud services for IBM generated $7.5 billion.
IBM Cloud offers a range of services for its customers. The main features include:
It offers a range of storage options for its clients.
This means that customers can choose between public, private, or hybrid storage depending on their security needs.
The cloud-based solutions that IBM Cloud offers allow customers to access data from any internet-connected device.

Customers who use IBM Cloud can choose from a range of pre-built tools and features to build a solution that will fit their needs.
AWS Competitors: Oracle Cloud Infrastructure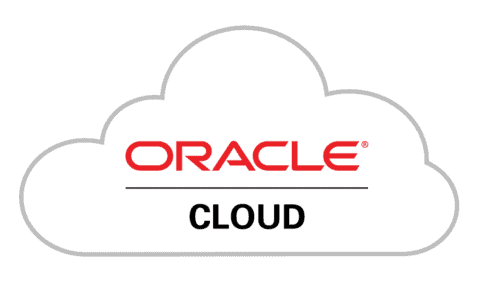 The Oracle Cloud Infrastructure (OCI)l focuses on high-performance computing power to run the IT workloads of various enterprises.
Oracle has focused its business on combining enterprise solutions with autonomous services, integrated security, and serverless computing to help move businesses to the next level.
OCI was founded eight years after AWS was launched. However, its cloud services and license support still generated $7.11 billion in a single quarter for Oracle.
OCI offers a range of services and features for companies that choose to use this service:
The platform offers a range of autonomous services for its customers.
This includes a self-repairing database that delivers better security, high performance, and improved operational efficiency.
OCI allows customers to deploy cloud applications and databases anywhere.
AWS' Biggest Advantage
According to CNBC, AWS is the leading cloud computing service and controls up to 47% of all cloud infrastructure.
For comparison, this is more than Google Cloud, IBM Cloud, Azure, and OCI put together.
However, this is no surprise as AWS has outstanding features and benefits over other platforms.
One of the features that Amazon has placed a large emphasis on is AWS's ease of use.
This means that this platform has been designed to quickly and securely host applications.
AWS also has extensive documentation, so it should not matter if you have an existing application or you are starting fresh, moving to the plat should be a breeze.
Additionally, AWS has a high amount of flexibility and offers you a choice on almost all technical options.
These options include the operating system, programming language, web platform, database, and so much more.
This should help you while you migrate existing solutions to AWS while also giving you more options for the new applications that you can build on the platform.
Choosing AWS also gives users access to a range of tools including Auto Scaling and Elastic Load Balancing.
This allows you to use the power of Amazon's infrastructure to scale your applications up or down depending on its needs.
Lastly, AWS uses an end-to-end approach for all its services.
This means that the platform goes through extreme measures to ensure that all physical, operational, and software objects remain completely secure.
AWS Biggest Competitors: Final Thoughts
While AWS has continued to maintain the biggest portion of the cloud computing market share, it is not a perfect service.
This article has included some of the biggest AWS competitors and alternatives and their best features.
However, what option you choose will depend on what your company needs.
So, you must make sure that you go through each one carefully. This should help you make sure that they are the right fit for you.