LiDAR stocks could help you ride the massive growth of tech developments, from self-driving vehicles to smart cities. Here are the six companies to keep an eye on in these fast-growing sectors.
LiDAR stocks (LiDAR: light detection and ranging) have been on financial experts' radar for some time, but it's only recently that they've truly paid more attention to them.
This change is not without a trigger: the auto industry is becoming more intentional with its designs as they focus more on sustainability and efficiency.
Today, car manufacturers are trying to make the shift to fully autonomous driving, self-driving cars, and electric vehicles and the use of robotics to speed up production without compromising accuracy and quality.
A LiDAR stock could be set to win big since all these innovations will require LiDAR sensors to measure distances between objects precisely.
So what LiDAR stocks should be on your radar?
Check out our list of LiDAR stocks to kick-start your research.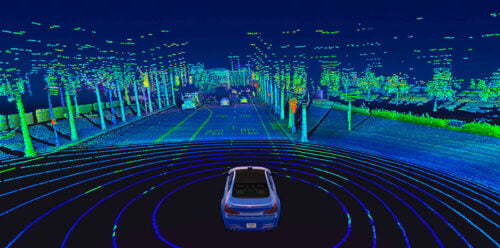 Top LiDAR Stocks
Luminar Technologies (NASDAQ: LAZR)
Luminar Technologies is one of the leading LiDAR companies that produce chips from scratch for some of the largest automakers, such as Mercedes-Benz.
The company aims to make autonomous driving more mainstream by allowing its partners to scale the production of these vehicles.
Autonomous driving innovations could bolster the growth of this LiDAR company, as the market size for autonomous cars could expand in 2025.
However, Luminar likes to set its sights high by developing sensors for Airbus, which also has plans to test new tech to enhance customer comfort and retain its industry leadership.
The company's financial position is also healthy, with Luminary anticipating that it could capture a 4% market share for commercial and consumer vehicles by 2030.
Its robust partnership with long-established global brands focus on fully autonomous vehicles, and stable finances make Luminar a possible top contender for LiDAR stocks.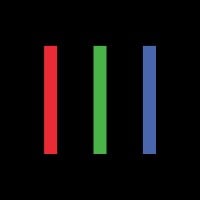 Ouster (NYSE: OUST)
While its ticker symbol sounds ominous, Ouster LiDAR stocks could have a bright future ahead, especially within the next few years.
This San Francisco-based company produces scalable high-resolution digital LiDAR sensors for various applications that range from automotive markets to smart infrastructure and robotics.
The diversification of its markets can potentially work to its advantage.
The robotics market, for example, could achieve a compound annual growth rate (CAGR) of 10% and earn $70 billion by 2028, according to Statista.
In 2021, Ouster became one of the teams tapped for developing smart infrastructure projects, which could help increase its total addressable market (TAM) to $2.8 billion by 2025 for this vertical alone.
While Ouster knows there's a vast opportunity for customer and financial growth in autonomous vehicles, it is not putting all its eggs in one basket, which could help hedge against market downturns.

Best LiDAR Sensor Stocks
Velodyne Lidar (NASDAQ: VLDR)
Velodyne LiDAR manufactures high-performance sensors across various applications, including autonomous cars, smart technology, and robotics.
It can produce LiDAR sensors at scale, as shown by its record-breaking shipment report; overall, it has already delivered over 65,000 sensors in its lifetime.
Two significant reasons for the company's ability to scale and the potential to mass-produce are offshoring to contract manufacturers and automating many of its systems and processes.
Velodyne has also entered into partnerships that will hopefully increase the demand for its products.
These include a five-year sales agreement with the defense and security firm QinetiQ Inc. and Amazon, which purchased 40 million of the company shares; this purchase caused the company stock price to soar by 50%.
With its capacity to scale and ready buyers, this LiDAR stock could be ripe for higher growth.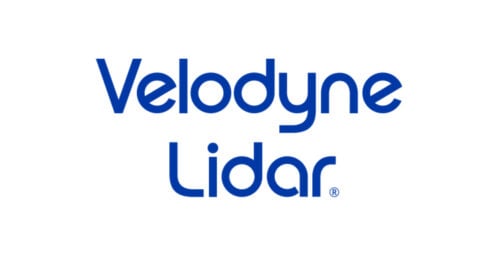 Aeva Technologies (NYSE: AEVA)
Founded by former Apple engineers, California-based Aeva Technologies already has a captive market with its partnership with companies like Niko Corp. to supply LiDAR sensors for robotic assemblies in its factories.
But perhaps its recent source of pride — and the biggest one — is manufacturing the world's first 4D sensor with a camera-level resolution, a technology that could be a game-changer in producing self-driving cars.
This tech could significantly improve the precision or accuracy of self-driving vehicles, making them safer and hopefully more road compliant.
Financially, Aeva is an incredibly healthy company, with year-over-year growth of over 290% of its quarterly revenues and a year-over-year 10% increase in its net profit.
Sometimes the financial results beat Wall Street expectations, such as what happened in its third-quarter 2021 report, where it generated sales of $3.5 million instead of the $2.99 million forecasted.
Meanwhile, NASDAQ analysis of its stakeholders revealed that the insiders, or the management, control 32% of the shares, indicating a strong sense of leadership.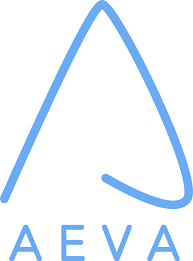 Best LiDAR Tech Stocks
Quanergy Systems (NYSE: QNGY)
Quanergy Systems is a Silicon Valley company that manufactures LiDAR sensors for 3D mapping, social distancing, robotics, smart infrastructure, and self-driving systems.
It is also focused on expanding its market share in the Internet of things (IoT) industry, which could reach a market value of a whopping $1.40 trillion by 2026 from only $761 billion in 2020, based on Mordor Intelligence's data.
Although it started in 2012, it only started trading on the New York Stock Exchange in February 2022 after a reverse merger with a special purpose acquisition company called CITIC Capital Acquisition Corp.
This transaction provided the business with at least $175 million of liquid assets, although it already has an excellent financial position, such as an almost 20% growth of its revenue year over year.
It also benefited from strong leadership, especially from its CEO Kevin Kennedy; the company boosted its funding to over $190 million under his watch.
Because this is a brand-new stock, it pays to be cautious, but it could grow significantly quickly based on its previous financial performance and market.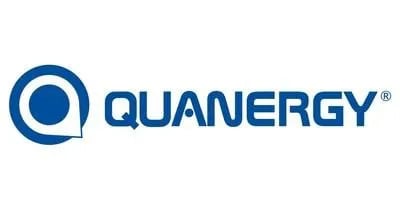 Innoviz Technologies (NASDAQ: INVZ)
One of the promising companies on this list, Innoviz Technologies, is an Israel-based business focused on the development of perception platforms and solid-state LiDAR sensors.
It is the creator of the InnovizOne technology, which is now being used by big auto brands like BMW, which could already launch a level-3 autonomous vehicle in the second half of 2022 in North America.
A level-3 autonomy means that the driver can already take off their hands on the wheel and eyes on the road under specific conditions.
Innoviz is also ramping up the production of this solid-state sensor for other clients, such as Samsung's Harman and HiRain Technologies, one of the leading manufacturers of chassis electronics globally.
Like Quanergy, it is also a recent publicly traded company after merging with a special purpose acquisition company called Collective Growth Corporation, which helped raise Innoviz's market valuation to $1.4 billion.
The combination of being a new stock and having strong client partnerships could make this attractive to beginner investors.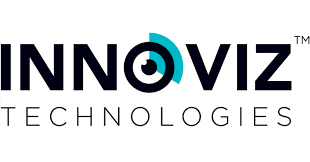 What Is LiDAR?
LiDAR, or light detection and ranging (sometimes called laser imaging, detection, and ranging), is a technology that uses pulsed laser light to measure distances.
It can be used to create detailed 3D images (laser scanning) of the environment, and LiDAR systems are often mounted on aircraft or satellites to map the earth's surface.
A LiDAR system emits frequency modulated continuous wave (FMCW) laser pulses that are reflected off objects in the environment and detected by a receiver.
The time it takes for the pulse to be emitted, reflected, and detected is used to calculate the distance to the object.
With the way it works, LiDAR is used for various applications, including mapping the surface of the earth, surveying land for construction or archaeological purposes, and detecting changes in the environment.
It is a powerful technology for advanced driver assistance systems and self-driving cars since it can provide an accurate 3D image of the surroundings.
Should You Invest in LiDAR Companies?
There is no definitive answer to this question.
Overall, market data seems to paint an optimistic picture about the potential growth of LiDAR stocks within the next decade.
The global market for LiDAR sensors could achieve a CAGR of 20% between 2020 and 2027 and a value of almost $3 billion by the end of the forecast period.
A growing number of LiDAR companies now exist, while makers of autonomous vehicles from Google to BMW are using the technology.
Also, the cost of LiDAR technology is dropping rapidly and could be positioned to continue to do so in the future.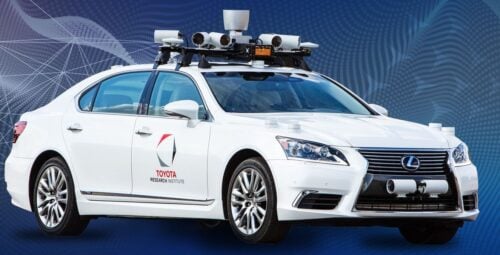 Where to Buy LiDAR Stocks
You can pick up LiDAR stocks on stock exchanges such as NYSE and NASDAQ by opening an account with a broker, including Fidelity, Charles Schwab, and TD Ameritrade.
However, these brokers may not be friendly to beginners since the process is usually complicated, and the costs, including associated fees, could be high.
As an alternative, investors can consider free stock trading platforms such as Robinhood and Webull.
LiDAR Stocks: Final Thoughts
The biggest reason many LiDAR stocks have struggled as of late is simple: we are still in the very early stages of this developing technology.
Most of these companies are not profitable enough and are still developing better products.
However, there's a considerable amount of market data that shows automation, robotics, IoT, and smart infrastructure could see substantial growth — industries LiDAR technology can support.
So if you're looking to get in on the ground floor of transformative tech, LiDAR stocks are worth a fair consideration.
LiDAR Stocks FAQ
What Is the Best LiDAR Stock?
Because this tech is still new, it's difficult to pick out one stock as the best in the industry. That being said, Ouster (NYSE: OUST) has a broad catalog of offerings that could help it weather a market downturn.
What Public Companies Make LiDAR?
Many LiDAR companies are publicly traded. These include Luminar, Ouster, Velodyne, Aeva, Quanergy Systems, and Innoviz.
How Much Is LiDAR Stock Worth?
Just like most stocks, the value of a LiDAR stock in the market could fluctuate. However, many are below $10, so they can be more attractive to new and cautious investors.
Is Velodyne Lidar a Good Stock to Buy?
Velodyne Lidar's low share price could be a great entry point for those looking to invest in LiDAR tech. Further, it has a diverse high-growth portfolio. Still, whether you should consider picking up shares really depends on your investment objectives.