Stash is one of the top personal finance apps for new and experienced investors. But did you know that it also lets you trade penny stocks? Tune in for our picks for some of the best penny stocks on Stash to invest in today.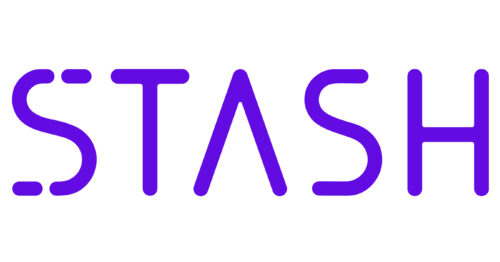 Best Penny Stocks on Stash
Agile Therapeutics (NASDAQ: AGRX)
One of the few penny stocks in the healthcare category with the potential for significant growth in the next few years is Agile Therapeutics.
This company aims to provide women with more options in terms of contraception with products like Twirla, a weight-specific weekly birth control skin patch. Its market segment could achieve a compound annual growth rate (CAGR) of 4.2% until 2027.
By then, its market value could have already reached nearly $10 billion.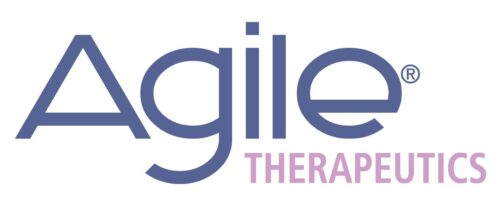 The company could also benefit from FDA guidance stating that health insurance should cover contraceptives considered medically appropriate or necessary for the patient without cost-sharing.
Although its target market is limited, it has several products in the pipeline, including a progestin-only birth control patch for women at risk of venous thromboembolism (VTE).
It is also improving the accessibility of its existing product by partnering with a pharmaceutical company called Afaxys.
With a promising product pipeline and a specialized target market, Agile Therapeutics is a penny stock to watch in the healthcare sector.
Enthusiast Gaming Holdings Inc. (NASDAQ: EGLX)
Investors who want to make money in tech penny stocks trading can consider Enthusiast Gaming.
This Canadian-based company is mainly involved in video game journalism by providing diverse content through magazines and websites.
Enthusiast Gaming is also expanding its other offerings. For example, it provides a more immersive online gaming experience for Generation Z and millennials through its partnerships with companies like ExitLag, which manufactures gaming software.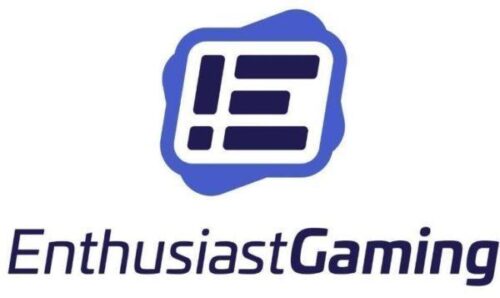 It also opened new opportunities in Web3 and non-fungible tokens (NFTs) when it signed a partnership deal with Fractal, an NFT marketplace.
Enthusiast Gaming's December 2021 financial statements showed that its annual revenues increased by 130% and gross profit by 102%.
Enthusiast Gaming is financially ready to scale its business and capitalize on the growth of the video gaming industry.
Skillz Inc. (NYSE: SKLZ)
Another notable penny stock is Skillz Inc., a platform that allows competitive multiplayer mobile gaming.
This is a field that generated over $90 billion in revenues last 2021 and could grow by almost 9% from 2022 to 2026, according to Statista. Skillz's ability to become one of the leading companies in this tech space shows in its recent financial reports.
Its fourth-quarter data revealed that its revenue increased by over 60% yearly to $108 billion, while its gross profit grew by at least 55%. And although Moody's downgraded its corporate family rating (CFR) from B3 to Caa1 because of higher cash flow losses, its financial outlook remained stable.

What could further boost its future performance in the stock market is its strong alliance with big sports brands like UFC, which has entered into a multi-year partnership with Skillz.
Skillz has also launched a cloud business that allows players to try out games before they download them, helping it compete with gaming giants such as Xbox.
Oatly Group (NASDAQ: OTLY)
Sustainability isn't only a concept to help save the environment — it is also a profitable business for the likes of Oatly. Oatly is a Swedish food enterprise that sells alternative dairy products from oats, such as milk, frozen desserts, and yogurts.
These products still have a long way to go to beat regular milk and dairy performance, but they are also aggressively competing. Industry data shows that retail sales for plant-based commodities increased by 6.2% in 2021, with plant-based milk accounting for the 16% share of retail milk.

Some of the largest consumers of these goods are the millennials and Generation Z, who now have a buying power of $150 billion.
Investors might also find the continued decline of its share price a positive development as they can buy the stock at a cheaper price and then ride its growth.
Overall, Oatly looks like a company that has what it takes to dominate a rapidly growing food niche, making it a potentially promising high-growth penny stock.
Top Penny Stocks on Stash
23andMe Inc. (NASDAQ: ME)
Some of the best penny stocks are in tech and healthcare, and 23andMe belongs to both. This California-based biotechnology company has experienced a significant decline in its stock market price, which dropped by over 60% in a year.
However, many investors still feel confident that the numbers could go up for many reasons, including the company's unique business model, groundbreaking innovations, and solid partnerships.
Unlike other DNA testing companies that require a doctor's prescription, 23andMe sells directly to consumers, which gives it a wider potential customer base and helps to keep costs down.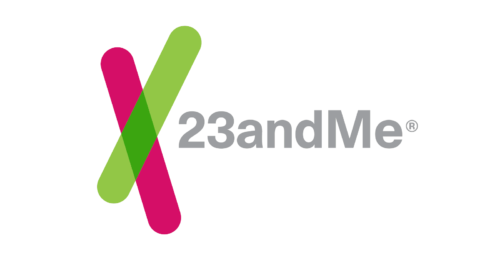 The genetic testing market could grow by over 10% until 2027, earning at least $20 billion by the end of the forecast period.
Further, the FDA has authorized three of its genetic health risk reports for hereditary prostate cancer markers, the only one of its kind to receive such approval.
The company also has strong partnerships with some of the biggest names in the healthcare industry, including Pfizer and GlaxoSmithKline (GSK).
Lastly, 23andMe enjoys an excellent relationship with its users, with at least 80% agreeing to participate in different DNA-based studies that could pave the way for more innovative drugs and treatments.
23andMe is well-positioned to take advantage of the growing genetic testing market and is a penny stock that could have an exciting future.
Barkbox Inc. (NYSE: BARK)
BarkBox, a subscription-based business that supplies food and offers experiences to its furry clients, has both the bark and the bite.
It could grab a significant share of the pet meal delivery services market, a niche that could achieve a CAGR of a whopping 15% from 2021 to 2028. This could ultimately generate $5 billion by the end of the forecast period.
Meanwhile, the Bureau of Labor Statistics (BLS) revealed that consumers spend around $500 on their pets, accounting for at least a percentage of the annual household budget.

BarkBox is also gearing for growth as seen in its financials and partnerships with big brands. Its market capitalization reached $670 million and its third-quarter revenue grew by 33% year over year to $140 million.
Meanwhile, its active subscriptions climbed to over 2 million, adding 371,000 more dogs to its clientele. Excellent marketing strategies boosted its sales from upselling and cross-selling by at least $10 million, over a 54% increase from last year.
The company has also recently partnered with Walmart, which means its products are already sold in nearly 3,000 US branches and the retailer's online store.
Overall, BarkBox is positioned to capitalize on the booming pet industry and is an excellent penny stock to watch.
Sunlight Financial Holdings (NYSE: SUNL)
The future's looking bright for one of the newest publicly listed companies called Sunlife Financial.
Sunlife Financial is engaged in providing flexible financing options to home improvement contractors, mainly those that install and maintain solar power. This niche can already give the company plenty of room for financial growth.
According to Solar Energy Industries Association (ESIA), the residential solar market alone grew for the fifth time in 2021 by 30%. However, it is equally important for Sunlife to be financially stable, and it shows in its latest financial forecast.
By 2022, its funded loan volume could reach $3.1 billion, and the company could generate $155 million in revenue, at least 24% higher compared to 2021. Its insiders bought a total of $1 million worth of stocks the previous year, a strong indication its leaders have full control of and trust in its management.
Sunlife Financial is thus a penny stock to watch closely, especially as the solar energy market is projected to grow even more in the years ahead.
Target Hospitality Corp. (NASDAQ: TH)
The new normal is set to benefit certain businesses that might have experienced a downturn during the COVID-19 pandemic, and one of these is Target Hospitality.
This accommodation business specializes in building and operating specialty rentals and culinary services for various industries like energy, oil, gas, and the government.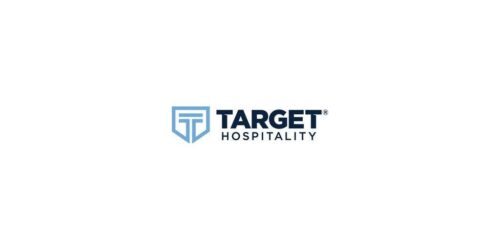 These are the same sectors that are expected to show signs of recovery beginning in 2022. The Biden administration, for example, has launched a $500 million grant for an infrastructure law program to upgrade energy sources for schools and help them save money.
Target Hospitality has also consistently surpassed expert expectations for the past four quarters ending in December 2021, while its market cap is already over $600 million.
These numbers indicate stability and the ability to support its increasing loan volume.
Should You Buy Penny Stocks on Stash?
Investors who want ease in stock trading might need to consider using applications like Stash. Stash shares some features with its competitors, such as the ability to buy fractional shares and open an account with no minimum deposit.
The platform allows you to buy or sell:
Stocks

ETFs

Fractional shares
However, you cannot trade mutual funds or over-the-counter (OTC) stocks with your Stash account.
Stash investments are also convenient to control as the platform allows both DIY and automated investing. In addition, the platform supports DIY Roth and traditional IRA management.
However, the brokerage account is designed for long-term investing, it doesn't offer margin trading, and users are often left to do their own market research.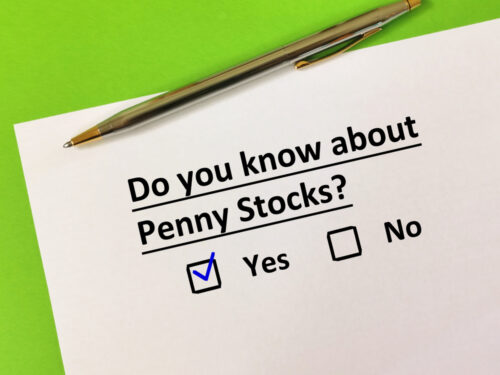 How To Buy Penny Stocks On Stash
Buying penny stocks on the Stash platform begins with a risk tolerance profile test that will help the app recommend the best portfolios.
Stash customers then have to choose among the three plans, with prices ranging from $1 to $9 a month. After successfully subscribing to a plan, they can begin to deposit any amount straight from their bank account.
To buy the stocks, they can search using the ticker symbol and industry categories, among other options.
Penny Stocks on Stash: Final Thoughts
There are plenty of penny stocks to choose from on Stash, and the platform makes it easy for anyone to invest.
That said, you'll want to be careful before picking up any penny stocks. Many companies trading for less than $5 come with additional risks, such as an illiquid market and a lack of transparency.
Diligently studying market data and not getting caught up in the hype are key to successfully trading low-price stocks.
Penny Stocks on Stash FAQs
Can You Get Rich from Penny Stocks?
While you could get rich from trading penny stocks, this is a risky investment strategy that can quickly end in losses if you aren't careful. To make money, many successful traders leverage volatile penny stocks for a chance at quick profits, instead of playing the long game.
Can You Be Successful with Penny Stocks?
It's possible to be successful when penny stock trading, but you need to do your homework. This is a difficult style of trading that requires immense dedication and education. If you want to be successful with penny stocks, it might not be a bad idea to test out your strategy through paper trading until you've learned the ropes.
Which Are the Best Penny Stocks?
Many agree that some of the best penny stocks are those that trade on major exchanges because they have stricter listing requirements. This extra layer of vetting can help filter out scam companies. Some penny stocks traded on major exchanges include Agile Therapeutics, Skillz Inc., 23andMe, and Target Hospitality.
What Is a Good Stock to Invest In on Stash?
One of the best stocks to watch out for is Target Hospitality Corp. (NASDAQ: TH). As stated above, the company has consistently surpassed expert expectations for quite some time. Its market cap is already over $600 million and it still could have quite some room to grow.