Stripe provides APIs to web developers that they can use to integrate a payment processing system into their websites. The company is privately owned and has become one of the most successful online payment processors in the world. The main Stripe competitors are other companies offering a payment processing solution for online businesses.
More About Stripe
Stripe was founded by two Irish brothers, Patrick and John Collison in 2009. Originally, the company was based in Palo Alto, California, and is now headquartered in San Francisco, California, and Dublin, Ireland.
The company became a part of the combinator program under the name /dev/payments.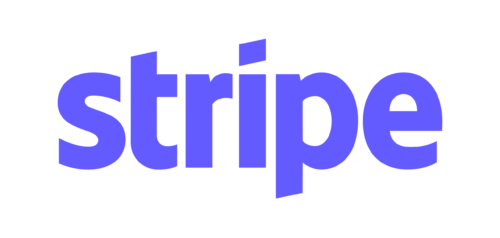 By 2011 the company had received investments from venture capitalist firms SV Angel, Sequoia Capital, Andreessen Horowitz, and PayPal founders Elon Musk and Peter Thiel.
It serves many countries worldwide including the United States, United Kingdom, Europe, and Oceania. The company has over 4,000 employees and reported total revenue of $7.4 billion in 2020.
Stripe's Advantage and SWOT Analysis
Stripe's advantage is the ease at which it can be used. It's also a seamless way to receive payments on one website, without being redirected elsewhere.
Stripe alternatives such as PayPal, do not enable websites to accept payments directly. Customers are instead redirected to the PayPal website when making online transactions and then return to the merchant after paying.
This can cause some problems when things go wrong. Stripe avoids this and has created a more fluid transaction service for online payment processing that benefits the merchant and the customer.
By focusing on creating a simple payment gateway service, Stripe has made it much easier to accept online payments.
Strengths
Stripe's API technology makes it easy for companies to accept online and mobile payments without having a dedicated merchant account.
The company provides a simple payment gateway service that makes it easy for online merchants to quickly begin accepting payments without the need of a traditional merchant account provider or business bank account.
It offers the most affordable pricing structure for recurring billing, credit card transactions, and debit card payments for online sales.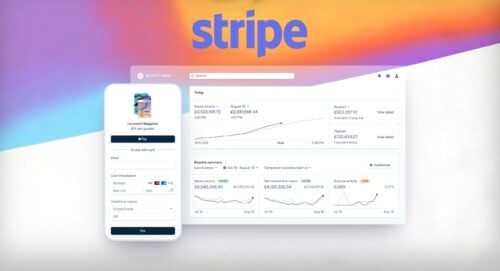 The company has strong global positioning and is currently available in 42 countries. This gives it an advantage over competitors with global payments and establishes the company as an international payments solution.
Stripe is the favorite payment processing company for a devoted user base over 135 countries. Small businesses prefer the straightforward payment gateway solution that makes it easy to accept payments online.
Businesses can manage subscription revenue and invoices through Stripe. The company also develops anti-fraud tools under its brand Radar which helps to block fraudulent transactions.
Weaknesses
Stripe is popular because of its open-source approach, however, this can be daunting for non-technical users.
Despite being an online payment solution in over 40 countries, the company's global presence is weak compared to larger competitors such as PayPal.
Most users feel Stripe has affordable transaction fees, but that is not quite accurate. Though its standard processing fee is comparable to the best Stripe competitors, Stripe charges much more for international payments due to currency conversion costs.
Opportunities
Stripe recently launched a mobile card reader to make it easy to accept in person payments. The company has room to expand this service and become a payment service provider for companies that do not sell products online.
Stripe has extensive room to grow internationally. Offering Stripe payments on a global scale will truly help it compete head-to-head with competitors such as PayPal Payments.
Expanding into financial services such as credit cards, business loans, and offering more affordable transaction fees for currency exchange will bring the company into the forefront of the payment gateway providers industry.
Threats
Providing payment processing without requiring small businesses to have their merchant account is a highly sought-after business model with stiff competition. Other payment processor companies such as Square and PayPal have extensive market share that may be difficult to overcome.
Stripe has an image problem with very small businesses. It may appear too technical for an average user to implement without a dedicated IT department or programmer.
Stripe's Biggest Competitors
In March 2021 the company was able to raise an additional $600 million in funding which brought its market valuation up to $95 billion. The focus of this funding is to expand its European operations.
Stripe is rumored to be planning an IPO. If this happens, investors will be able to buy stripe stock!
Now let's look at some of Stripe's competitors and alternatives.
Square – A digital payments company that offers financial services

Adyen – A Dutch company that offers payment solutions for eCommerce, mobile, and point-of-sale payments.

PayPal – An industry-leading online provider of financial services.
Square
Square is an American company that offers digital payments and financial services. The company is based out of San Francisco, California, and operates in the United States, Canada, Japan, Australia, and the United Kingdom.
The company was founded in 2009 by Twitter CEO Jack Dorsey and Amrita Ahuja and Jim McKelvey. It offers a range of products and services including the peer-to-peer money transfer app CashApp.
The first product introduced by Square was the Square Reader which enables credit card payments by mobile phones. The company has been a publicly-traded company since 2015 when it was listed on the New York Stock Exchange.
Square trades under the ticker symbol SQ and has a market cap of over $100 billion. Total revenues for the business were reported to be $9.49 billion in 2020 with a $45.18 million operating income for the same period.
In 2021 the company acquired music streaming platform TIDAL and Jay-Z joined the company's board of directors.
Adyen
Adyen is a Dutch company that provides businesses with payment solutions for point-of-sale, mobile, and eCommerce transactions.

The company was created in 2006 by Arnout Schuijff and Pieter van der Does who used to work for payment company Bibit. Adyen is headquartered in Amsterdam, the Netherlands with offices in 23 counties.
Over 2,000 people work for Adyen in San Francisco, Mexico City, Milan, Shanghai, and London. The company is listed on the Euronext NV stock exchange and trades under the ticker symbol ADYEN.
In 2020 it had revenues of $3.641 billion with an operating income of $373.730 million. Adyen became the sixth largest European unicorn startup in 2015 with a valuation of $2.3 billion.
In 2020 the company achieved 27% year-on-year growth because the COVID-19 pandemic accelerated the digitization of many businesses.
PayPal
PayPal is the industry-leading online payments system and is available in most countries around the world. The company was initially founded as Confinity in 1998 by Peter Thiel, Elon Musk, Max Levchin, Yu Pan, Ken Howrey, and Luke Nosek.
PayPal became the brand name in 2001 shortly before the company's initial public offering in 2002. The company was then acquired by eBay in 2002 before being spun out in 2015.
It is a publicly-traded company on Nasdaq under the ticker symbol PYPL. It is included in both the Nasdaq-100 component and the S&P-100 component stock market indexes.
The company had revenue of $17.772 billion in 2020 and an operating income of $2.719 billion. There are over 20,000 people working for PayPal at offices around the world.
Stripe Competitors and Alternatives: Final Thoughts
Digital payments are a growing industry that has seen significant growth due to the COVID-19 pandemic.
More businesses were forced online and they needed digital payment solutions to help process payments.
Stripe and its competitors are one of the few industries that benefited from the pandemic. The company has become one of the most attractive payment providers thanks to the ease at which its software can be used.
Stripe Competitors FAQ
Who Are Stripes Biggest Competitors?
Stripe's biggest competitors include PayPal, Square, and Adyn. Several other companies in the payment gateway provider market space provide actual payment processing and direct merchant accounts. Smaller companies with a hosted checkout page are up and coming and may become larger competitors in the future.
What Is Better Than Stripe?
Stripe is a payment gateway provider designed for online transactions. The desired use often influences opinions about what is better than Stripe. Most businesses that don't have an existing merchant account generally prefer PayPal for online payments, and Square for in person payments.
Are Stripe and Square Competitors?
Yes, Stripe and Square are direct competitors as simple payment gateway providers. While Stripe is very easy to use for accepting online payments, Square has a strong brand and reputation for accepting in person payments. Each has comparable fees per transaction and a free mobile app.
Is Stripe a PayPal competitor?
Yes, Stripe is a PayPal competitor. PayPal has a much wider global presence and has been established for a much longer time. It also offers other services for monthly fees, such as online store service and recurring payments. Stripe is favored for easy website integration.