Nvidia is a semiconductor company that makes graphics processing units (GPUs) for gamers and professional markets. The company also manufactures system on a chip units (SoCs) for the mobile computing industry and automotive markets. Nvidia competitors also focus on the gaming and small business market space.
In this area of graphics processors and semiconductors, Nvidia is a top technology company. It is not only a hot name for gamers, but it is also a favorite stock for most traders.
Nvidia keeps growing stronger, as it consistently reels in new clients like Sony, Toyota, and Tesla. Let's take a closer look at Nvidia as well as some of its competitors.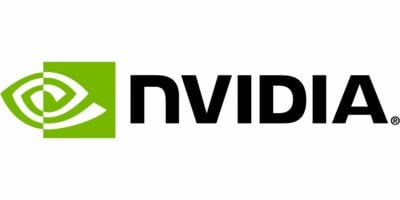 Nvidia SWOT Analysis
Nvidia is based in Santa Clara, California. It was founded in 1993 and has traded on the NASDAQ under ticker NVDA since 1999.
The company emerged as the clear winner among its competitors in the GPU space. It also competes head-to-head for graphics cards, integrated circuits, motherboards, chips, and game resources.
Nvidia is also targeting some of the most lucrative application areas like deep learning.
In earlier years, GPUs were basically used for generating high-quality graphics in video games. However, Nvidia identified that the best move would be to improve processing speed.
Therefore, to win the battle with its competitors, Nvidia made rapid advancements in graphic processing units' technologies.
The company started releasing a new chip every six months while Nvidia alternatives stuck to the industry average of 18 months.
Strengths
Nvidia has an employee-friendly environment that offers flexible working hours and generous compensation packages. It invests further in employees by offering education opportunities, training, and skills advancement.
The company has strong brand recognition and a reputation for producing quality products.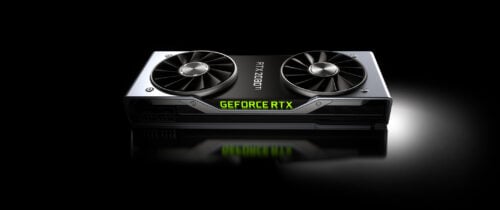 Nvidia compares to higher-end brand names such as Dell technologies while still offering affordable products that compare in quality. It also offers an extensive product portfolio and holds valuable intellectual property rights.
Weaknesses
Most of the company's revenue relies heavily on a few select products. This lack of diversity, despite the product portfolio, creates a potential risk if market trends change.
Nvidia's presence in the mobile market is not as strong as competitors such as Samsung, Nokia, and Google. Additional marketing could help the company create more profitability in this marketplace.
Opportunities
The Covid-19 pandemic and shift towards work-from-home creates an opportunity for Nvidia to expand from the gaming market. Its reputation puts it in a position to become a manufacturer of laptops with power for fast business performance needs as well.
The trend towards working from home, or anywhere an employee wants to, also allows Nvidia to improve its online gaming network services.
Threats
Nvidia faces stiff competition from many directions. While some competitors focus on tv tuner cards or integrated circuits, others are honing in on the graphics cards and gaming chips market space.
Nvidia's Biggest Competitors
Some of Nvidia's competitors are:
Advanced Micro Devices

Intel

Broadcom
Advanced Micro Devices
Also known as AMD, Advanced Micro Devices is a public company founded in Santa Clara, California, in 1969.
Any serious gamer or esports enthusiast understands well the longstanding battle between AMD and Nvidia.
While Nvidia might be the champion when it comes to the best graphics processing units (GPUs), the two companies have maintained healthy competition for quite a while.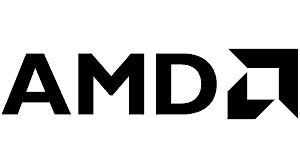 In recent years, it seems like AMD has managed to outperform Nvidia in some areas. The reason is that AMD has shifted its focus to relatively cheaper GPUs.
The company also managed to partner with Hewlett Packard Enterprises to tackle the El Capitan Project. This project is aimed at creating the world's fastest supercomputer.
AMD has been improving continuously for several years. This may be due to increased entertainment sales and the introduction of new gaming hardware.
In the past five years, AMD's stocks have grown about 3,000%. This is some serious growth, and the pattern is expected to remain.
The release of the Playstation and Xbox consoles is also having positive effects on the company since it produces the CPU software for these devices.
Intel
When 2019 ended, Intel had a 63% market share of PC GPUs. At that same time, AMD had about 19%, while Nvidia held 18%.
Intel's annual revenue was nearly $78 billion at the end of March 2022, up from just under $72 billion in 2019. Though AMD and Nvidia are gaining ground, Intel still holds a solid claim on this industry.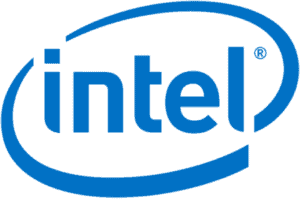 In 2020 alone, intel produced 86% of all laptop CPUs. This might be a short-lived victory, however.
Apple recently announced that they would start producing their own chip, a move which will break the 14-year partnership between the two giants.
While it's not yet clear how this will impact Intel, the effects won't certainly be beneficial.
In other markets, Intel can still present serious competition to Nvidia.
Recently, the company spent about $900 million on 'Moovit.' This is an Israeli mobility as a service (MaaS) company that specializes in AI solutions.
Also among Intel's investments is 'Mobileye' and a number of other computer vision companies.
Intel also owns a driverless platform. These investments give Intel a bit of an edge when it comes to competing with Nvidia.
The company is progressing not only in manufacturing GPUs and CPUs but has also become a potential powerhouse in the driverless car markets.
Broadcom
This is a semiconductor and infrastructure software company that is in serious competition with Nvidia.
Over the past ten years, Broadcom has had a streak of increasing dividend payouts to its investors.
Though it might not match the level of competition that AMD presents to Nvidia, Broadcom still manages to rack in billions in net income.
In 2021, the company's net income was recorded at $6.7 billion, much higher than AMD's $3.2 billion.

Even with those figures, Nvidia is still way ahead of Broadcom. However, we should also consider that Nvidia is a lot more diversified than Broadcom.
Broadcom also enjoys a healthy level of diversity within the data sector. The company provides services in the mainframe, industrial, and enterprise markets.
It also offers wireless, broadband, and networking solutions. Broadcom is excelling in these areas, so much that the company has even attempted to buy Qualcomm.
This move was only prevented because of national security concerns.
When it comes to stock performance, Nvidia managed to return 147.9% over the past three years, whereas AVAGO (Broadcom) gained 125.9%.
Nvidia Biggest Competitors: Final Thoughts
The market for products manufactured by Nvidia is intensely competitive.
It is a market characterized by rapid technological change and evolving industry standards.
With increasing Nvidia competitors, the average selling prices keep declining.
Currently, Nvidia is performing better than its competitors, as it has a better breadth of product offerings and better access to customers and distribution channels.
Nvidia Competitors FAQ
Who is Nvidia Biggest Competitor?
AMD has been Nvidia's biggest competitor practically from the first day of business. The two companies compete fiercely for domination of the gaming graphics cards and CPU market.
Does AMD Compete With Nvidia?
Yes. The two are most known for trying to outdo each other in graphics cards for gaming PCs. AMD still strives to overtake Nvidia's lead by releasing cheaper GPUs and fostering new strategic partnerships.
Is There An Alternative to Nvidia?
Yes. Though Nvidia holds the lead in the CPU and Graphics card industry, there are several alternatives available. Most notable are AMD, Intel, and Broadcom.
What Is Better Than Nvidia GeForce?
Some fans say that AMD's Radeon product is better than Nvidia's GeForce, purely due to being less expensive. For quality, power, and speed, most agree that Nvidia's GeForce is better.