Computer vision is one of the most disruptive pieces of technology in the past few years. It's a form of artificial intelligence that combines machine learning and image processing to enable computers to understand and interpret images.
Here's a look at 10 of the best computer vision stocks you can invest in now. We have studied balance sheets and future plans of all the companies mentioned below for months.
In short, this list is an outcome of months of solid research and expert analysis. So you must check it out.
Best Computer Vision Stocks of 2023
Ambarella, Inc (NASDAQ: AMBA)
Ambarella develops semiconductor processing solutions for high-definition (HD) and ultra-HD video capture, sharing, and display.
The company's technology enables various human and computer vision solutions, such as video security, advanced driver assistance programs, and robotic applications.
The computer vision systems Ambarella has created are reportedly being used in production by over 100 of the company's customers.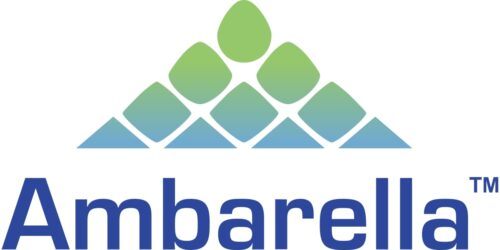 This happened after the company replaced traditional cameras with AI-enabled cameras.
AMBA reports a year-on-year revenue increase of 13.41% with a market cap of $3.50 billion.
Analysts maintain a buy rating on the stock, trading roughly at $90 as of February.
Activision Blizzard, Inc (NASDAQ: ATVI)
Activision Blizzard, founded in July 2008 through the merger of Activision, Inc. and Vivendi Games, is a US-based video game holding company.
Headquartered in Santa Monica, California, Activision Blizzard operates globally in the United States, Europe, the Middle East, Africa, and Asia Pacific.
The company and its subsidiaries are a global leader in developing, publishing, and distributing interactive entertainment for gaming consoles, handheld platforms, and PC, including Call of Duty and SpyroTM.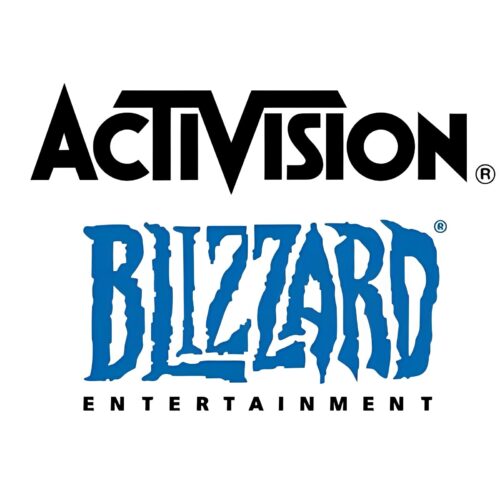 The company utilizes display imaging processing technologies to power augmented, virtual, and mixed realities allowing it to create great realistic gaming experiences.
Activision Blizzard also partnered with researchers on a two-year project to create an Artificial Intelligence that detects harmful user behavior online that can be translated into abuse.
Activision Blizzard's revenue for the quarter ending on the 31st of December 2022 was $7.53 billion, a 7.96% increase year over year.
Himax Technologies, Inc (NASDAQ: HIMX)
Himax Technologies designs, develops, and distributes fabless semiconductors to display image-processing technologies in China, Taiwan, the Philippines, Korea, Japan, Europe, and the United States.
The company operates through driver-integrated circuits and non-driver product segments, though a massive part of the company's revenue is from the driver-integrated circuit.
Himax Technologies provides display driver integrated circuits (ICs) and timing controllers used in monitors, digital cameras, mobile phones, tablets, virtual reality devices, and other electronic gadgets.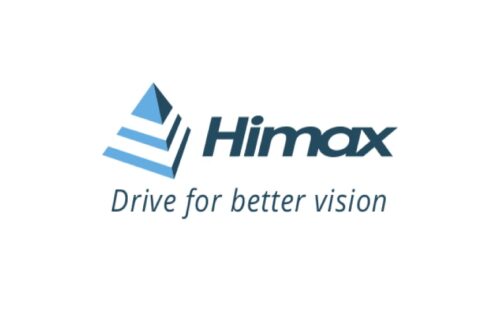 In 2022, the company announced its ultralow power Intelli-Sensing Module, which includes AI vision sensing in human detection, people counting, face detection, and face recognition to enable various context-aware applications on edge.
This will enable select inferences to accommodate the customer's specific use cases, and improve privacy, latency, and power consumption, ultimately enhancing user experience with computer vision technology.
HIMX is one of the relatively cheaper stocks on our list, trading roughly at $7.82, with a market cap of $1.36 billion.
LightPath Technologies, Inc (NASDAQ: LPTH)
LightPath Technologies is a leading optics and photonics solutions provider in the industrial, defense, telecommunications, testing and measurement, and medical industries.
The company began in 1985 with its headquarters in Orlando, Florida, and currently has over 200 employees.
LightPath recently introduced the Mantis multispectral IR camera system that enables a reduced use of cameras and lenses needed for any IR imaging use.

The camera uses proprietary black diamond glass materials to enable multispectral functionality and fabrication technologies for high broadband performance and a small form factor.
LPTH is roughly trading at $1.7 per share as of February, with a market cap of $63.06 million.
Cognex Corporation (NASDAQ: CGNX)
Cognex Corporation, headquartered in Natick, Massachusetts, designs, develops, produces, and distributes various machine vision systems.
These machine vision systems use AI, enabling them to make human-like decisions based on what they see. 
They also eliminate production and shipping errors using machine vision sensors and barcode readers in factories worldwide.

Over the last four quarters, Cognex has exceeded the consensus EPS estimates twice. 
However, for the quarter ending in December 2022, the company posted revenues of $239.43 million, missing the estimated revenue by 0.24%.
The stock is roughly trading at $46.82 per share, with a revenue of $1.1 billion and a market cap of $8.08 billion.
UiPath Inc (NYSE: PATH)
UiPath is a global software company that provides an end-to-end automation platform for robotic press automation (RPA) solutions in the US, Romania, and Japan.
RPA makes it easy to create, deploy and manage software robots that imitate human actions in interaction with digital systems and software.
Software robots can carry out instructions written on screens, navigate through systems, extract and utilize data and perform other functions that humans carry out more effectively.

UiPath's intelligent process automation (IPA) is based on the combination of computer vision and robotics with external cognitive services from Google, Microsoft, IBM, and ABBYY.
One share of the stock is trading roughly at $15.07 with a market cap of $8.40 billion.
SenseTime Group Inc (OTC: SNTMF)
SenseTime Group Limited focuses on developing deep learning and computer vision technologies that promote innovation in society for a better future.
Based in China, SenseTime Group engages majorly in the research, development, and application of artificial intelligence software.
The company offers the SenseFoundry Enterprise platform, enabling customers to process large amounts of information from various environments.
It also offers SenseMe, a platform that allows various IoT to perceive intelligence and enhance content.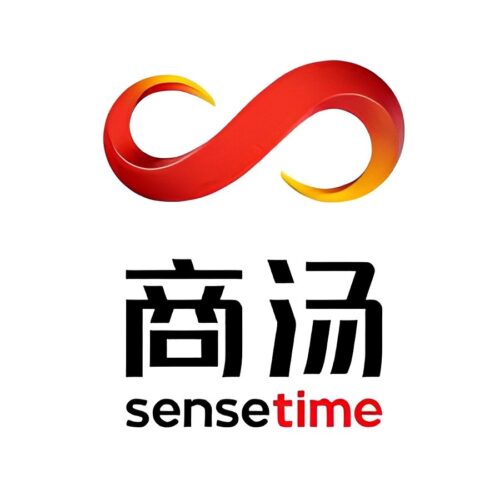 Another product, SenseMars, serves as an enabling technology for Metaverse applications, and SenseAuto provides automobile companies with advanced driver assistance systems.
The company is valued at $4.5 billion and is the fifth-biggest AI platform in China, with offices in Hong Kong, Beijing, Shenzhen, Shanghai, Chengdu, Hangzhou, Kyoto, Tokyo, and Singapore.
SenseTime computer vision technologies include face recognition, image recognition, text recognition, video image analysis, image and video editing, autonomous driving, remote sensing, and medical image recognition.
SNTMF is roughly trading at $0.03 and has a market cap of $10.32 billion.
Veritone Inc (NASDAQ: VERI)
Veritone Inc is an artificial intelligence company founded in 2014, based in Irvine, California.
Veritone created the world's first operating system for AI called the aiWARE. 
This system harnesses the potential of cognitive computing to transform and analyze audio, video, and other data sources automatically to generate accurate, actionable insights.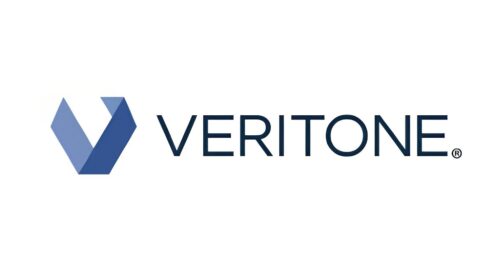 The company's operating system, aiWARE, can be used in different areas and configured to suit customers in the media and entertainment, legal and compliance, and government sectors.
These customers can easily use its open architecture to deploy applications that leverage artificial intelligence to improve operational efficiency.
As of February, VERI is trading at roughly $7.80, and the company has a market cap of $286.69 million.
Matterport Inc (NASDAQ: MTTR)
Matterport Inc is a software company that provides a 3D camera and interactive viewing platform that enables users to capture their real-world environment, create digital scans and share them online.
The company's 3D data platform enables users to transform a space into an accurate and totally immersive digital twin, which can be used to design, build, operate, promote, and understand any space.
Matterport claims to have digitized more than 10 billion square feet (9.2 billion square meters) of sites in over 150 countries. 

The company has created a new way for customers to understand and utilize different environments.
The company's revenue report for the quarter that ended in December 2022 surpassed consensus estimates by 2.95%, topping estimates three times in a row over the last four quarters.
Since the beginning of the year, shares have increased by about 21.4%, with total revenue at $41.1 million, up 52% year over year.
Evolv Technologies Holdings (NASDAQ: EVLV)
Evolv Technologies Holdings, Inc operates as a holding company. 
The company develops and markets machine vision products through its subsidiaries in the security screening space.
Evolv Technologies manufactures an AI-powered touchless security screening system that uses digital sensors, artificial intelligence software, and cloud services to detect threats.

The company's product, Evolv Edge, is built to scan video feeds for security threats based on the combined utilization of object and facial recognition and can screen over 800 people per hour.
EVLV is roughly trading at $2.84 with a market cap of $408.50 million. 
Analysts predict that the share price has the potential to reach $4.80 by 2024.
Are Computer Vision Stocks a Good Investment?
Judging by the look of things, explosive investment opportunities are rife within the computer vision. 
The sector is expected to grow by 71% from its current valuation by 2030, and it's easy to see why.
Computer vision is the process of using a computer to interpret images and videos to identify objects, analyze scenes, and track movement. It's a transformative technology with many applications, from facial recognition to self-driving cars. 
It can also be used to automate manufacturing and distribution tasks. As the technology matures, it is expected to revolutionize many industries, creating numerous opportunities for investors.
FAQs
What Companies Are Working On Computer Vision?
Many companies are innovating within the computer vision market and even offer complete computer vision solutions, including Ambarella and SenseTime, to name a few.
Does Computer Vision Have A Future?
Computer vision functionality is expected to reach a level where it will transform dozens of industries, so it can be said that the sector has a bright future.