Real estate has always been a reliable and successful wealth-building tool for investors. Even despite the effects of the pandemic, it continued to move without slowing down.
That said, there was a big impact on commercial real estate, forcing them to adapt quickly–but with things going back to normal, demand for spaces has picked back up and is proving to be encouraging, with outlooks expecting a promise of continued growth in the next few years.
As a result, more investors are turning towards the best commercial real estate markets, with the largest real estate private equity firms leading the charge.
Both casual and seasoned investors alike are diversifying their portfolios with properties, especially with the accessibility to the market given by investment apps and platforms (like First National Realty Partners or Crowdstreet; be sure to read FNRP reviews or CrowdStreet minimum investment guides on The Stock Dork). 
The Commercial Real Estate Market in 2023
Despite post-pandemic uncertainty in the market, commercial real estate performed well overall in 2022, with vacancy rates falling and demand for commercial spaces generally increasing. Here's a quick outlook on what's to come in the commercial real estate market in 2023:
Multifamily Real 
The multifamily sector has slowed down in past years, but demand for it remains solid. Despite rising borrowing costs, the market's expected to regain momentum at the end of the year and perform even better than before the pandemic.
Office Sector
The pandemic undoubtedly changed the way people work, with hybrid workplaces now becoming the norm.
This presents a challenge in the commercial office space sector, but with companies still opting for more traditional office environments and a move towards more modern workplace amenities, vacancy rates may drop even further.
Industrial Sector
Thanks to the rise of e-commerce, industrial real estate has been booming. Big online retailers are investing in industrial spaces to house their products and manage their logistics.
Thus, vacancy rates are likely to remain low and rent growth will increase this year.
Retail Sector
The retail sector is projected to remain strong, even surpassing pre-pandemic levels. As inflation moves down and interest rates stabilize, consumer spending will rise back up.
Retail stores, particularly brick-and-mortar shops and neighborhood stores, will come alive as people return to physical stores for better consumer experiences.
Hospitality Sector
After a couple of years of restrictions, people are traveling freely again, invigorating the hospitality sector, and causing the demand for hotels to continue to grow in 2023.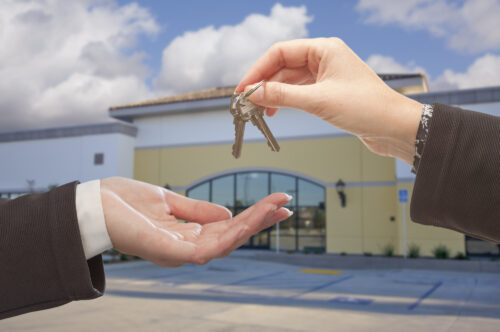 Best Commercial Real Estate Markets Today
While commercial real estate is generally on a progressive trend, some cities in the US are steps ahead of the competition and are hotspots for investments due to factors like low vacancy rates, high asking rents, and favorable business conditions.
Here are some of the best commercial real estate markets today that you should keep an eye on:
Nashville
Nashville, Tennessee has been an emerging market in recent years.
But with the lowest vacancy rate in any market in the US at the end of 2022, it's been named as the city with the greatest financial growth among the country's largest metro areas.
With its booming economy and low cost of living, it has become a popular pick for businesses; more so since the city has implemented several incentives for commercial real estate investment.
Nashville is particularly attractive to businesses looking for industrial space due to its central location, which allows for more efficient shipping and logistics.
Dallas-Fort Worth
A strong economy, an abundance of employment opportunities, and advancements in tech have made Dallas, Texas one of the best commercial real estate markets.
Home to over two dozen Fortune 500 companies, the Dallas-Fort Worth Metroplex, in particular, has been driving the market, as it attracts an influx of new businesses looking for space in the thriving metropolis.
Columbus
Columbus, Ohio has been bubbling since 2020 after it became a hotspot for e-commerce tenants.
At the end of 2022, it reached a tight vacancy rate of 1.7% and despite millions of square feet being developed, it's expected that this still won't be enough to meet growing demand.
Additionally, rents are increasing year by year, which is an upside to any commercial real estate investment.
Investing in Commercial Real Estate Markets
When investing in commercial real estate markets, it's crucial to understand the landscape and do ample research to know trends and projections.
This way, you can rest assured that your money is going to an asset with a high potential to maximize your returns.
It helps to partner with organizations that can give you an entry into the industry, such as FNRP.
Learn more about this top commercial real estate investment company from The Stock Dork!