Real estate private equity (REPE) firms, such as First National Realty Partners, are organizations that raise capital to acquire, develop, operate, improve, and sell properties to generate returns for their investors.
They raise capital from Limited Partners (LPs) or private investors, typically from pension funds, university endowments, insurance companies, etc., to make real estate investments for specific funds. 
Some of the largest real estate private equity firms (REPE Firms) in the world include Blackstone, Brookfield Asset  Management, and Starwood Capital Group, all of which sit at the top of an increasingly competitive marketplace.
What Is Private Equity?
'Private equity' is a blanket term referring to companies that pool investors' money to invest in undervalued companies and assets.
This method aims to add value to these investments, ultimately generating high returns for investors; these are closed-end funds, so investors expect to get their money back within a specified time frame.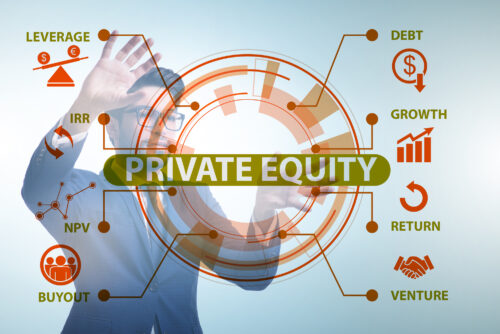 Through experienced staff, industry knowledge, and tools such as the best real estate investment apps, a private equity company pays attention to the dynamics of the best commercial real estate markets and an asset's competitive positioning, cash generation potential, and ability to disrupt an industry to determine investment prospects.
How Does Real Estate Private Equity Work?
REPEs typically start with a capital raise, in which a firm reaches out to investors and convinces them to invest in their capital fund (or, in some cases the company itself). At the same time, the firm sources deals, looking for suitable real estate assets that fit their investment thesis.
Once the REPE firm has enough capital, they go into the process of post-acquisitional operational improvement, wherein they restructure its acquired assets to generate more value.
Eventually, this should either be sold or brought to an IPO, which enables the private equity company and its investors to liquidate their earnings.
Top Real Estate Private Equity Firms
If you're looking to get into REPEs, here are some of the top real estate private equity firms to keep in mind:
Blackstone
Founded in 1985, Blackstone (The Blackstone Group, Inc.) is a firm that invests across a broad range of market sectors, with private equity as its largest category of investments. Among its portfolio companies include digital family history services provider Ancestry and dating app Bumble.
Despite a series of investor withdrawals at the end of 2022, Blackstone continues to have one of the highest AUMs (assets under management or market value) in the industry.
Brookfield Asset Management
Brookfield Asset Management is a leading global alternative asset manager with over $190 billion in real estate assets under management in both direct and indirect investments. They're one of the largest global investors in real estate with an impressive portfolio of properties, including office, multifamily, hospitality, triple net lease, student housing, etc., in the world's most dynamic markets across five continents.
Starwood Capital Group
Since its inception in 1991, Starwood Capital Group has raised over $45 billion of equity capital and currently has over $60 billion AUM. The private investment firm focuses on global real estate, investing in almost every category.
The Carlyle Group
With more than $165 billion AUM in private equity, the Carlyle Group is one of the biggest plates in the market. In 2022, the company launched a clean energy developer in line with its plans to expand into renewable assets.
KKR & Co. Inc.
KRR currently boasts an AUM of over $470 billion and is enjoying an upward trend. In the last year, it has raised a massive $126 billion in funds, making it a contender to be one of the top REPE contenders in the next rankings.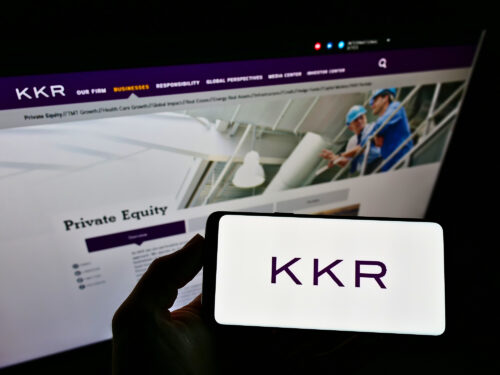 While its specialty is leveraged buyouts, the company also manages a sizable real estate private equity. Among its current portfolio holdings are veterinary hospitals PetVet, information security company Optiv, and fintech company Fiserv Inc.
Keeping Up with Private Equity Real Estate
Choosing the right private equity real estate firm is key to generating high returns on your investments, and while it makes sense to invest with the top companies, their channels might not be accessible to many investors.
This is why it's good to keep up with the private equity real estate news and trends–this way, you can jump on good opportunities and make strategic partnerships and business decisions quickly.
If you're hoping to invest in REPEs, check out First National Realty Partners (FNRP), one of the leading private equity sponsors of commercial real estate in the US. Want to know more before you invest?
Read The Stock Dork's review on FNRP to find out about its services, the pros and cons of working with them, and the terms of investing with the company.