The best real estate investment apps are powerful tools in every investor's arsenal. You can use them to track real estate trends, make investments, and manage properties, among other features that differ per platform. 
For example, according to First National Realty Partners reviews, the site offers accredited investors the opportunity to grow wealth through grocery-anchored commercial real estate.
But with so many apps out there, how do you know which one is the best one for you? 
In this guide, we'll explore the key functions and benefits of real estate investment apps, plus give you tips on how to find the right tool for your investment endeavors. 
What Do Real Estate Investment Apps Do?
Real estate investment apps are mobile applications that allow users to easily invest and manage real estate through their smartphones.
These platforms give you a bunch of tools and resources to help you make informed investment decisions and maximize your assets, including information on the largest real estate private equity firms, real-time property analytics, and rental prices.
They can also help you take care of your properties; you can maintain your investments, manage tenants, collect rents, etc.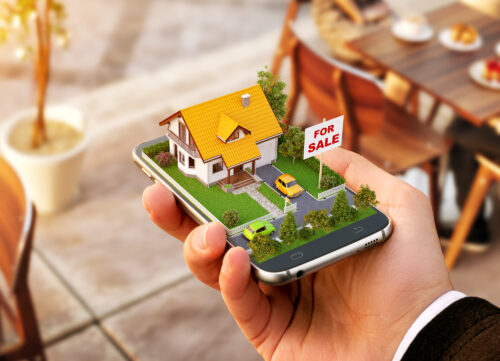 Here are some of the key features that make real estate investment apps indispensable:
Investment Options
Real estate investment apps give you the ability to invest in a range of real estate assets, including residential, rental, and commercial properties. It's a simple way to get into the market without having to go through tedious traditional methods.
Investment Monitoring
Through real estate investment apps, you can get real-time updates on your assets as they give you an overview of how your portfolio is performing. You can also track how much you've invested and see how much you've earned.
Investment Management
Real estate investment apps often come with the functionality to manage the day-to-day operations of your properties. This includes building maintenance, tenant management, and payment collections.
Property Analytics
Real estate investment apps allow you to derive insights into your investments by keeping you up to date with data and analytics on the market, such as rental prices, occupancy, and other market trends. You can also keep an eye on the activity and status of your own assets.
Why Use Real Estate Investment Apps
Real estate investment apps make it easy for both casual and serious investors to perform their investing activities.
Through platforms like First National Realty Partners, you're equipped with what you need to maximize your investments. 
Here are some of the reasons why you should use real estate investment apps:
Accessibility
With real estate investment apps, you can invest in the market from anywhere at any time, only using your smartphone.
This level of accessibility opens up the space for people without a lot of experience in investing while allowing more seasoned investors to take advantage of deals as they come.
Diversification
Because real estate investment apps offer a range of investment options, you can use them to diversify your portfolio, ultimately reducing your investment risk.
You can choose from different types of properties, and you can even opt for fractional ownership or investing in assets without having to purchase the entire property.
Maximized Profit
Through data and analytics, real estate investment apps enable you to maximize your profits through informed insights and decisions. You can use the platforms to build a passive income stream with minimum effort.
Finding the Best Real Estate Investment Apps
There are plenty of different real estate investment apps out there, and you don't have to limit yourself to just using one platform. That said, it's important that you choose the tools that work best for your needs and goals.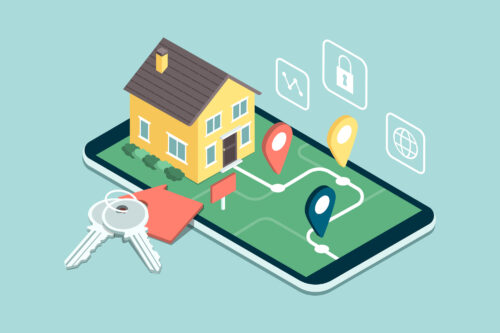 To do this, you must evaluate the different available options, weighing their pros and cons and opting for the one that makes the most sense to you. 
The best way to get a sense of what real estate investment apps can offer is to do your research. Read reviews and check out feedback from users, then, if possible, try the ones with the most potential for a trial period to see if it works the best for you.
Which Real Estate Investment Apps Should I Use?
The Stock Dork provides valuable ideas, reviews, and insights on the real estate market—and that includes thoughts on different real estate investment apps.
Recently, First National Realty Partners has been getting some momentum among experienced investors. If you're wondering if their services (or any other platform's features) are worth it, check out The Stock Dork's review!