The restaurant industry is home to a slew of budding companies, many of which run full-service and quick-service restaurants that are gaining traction worldwide. Many are looking to invest in the restaurant business, so let's look at some of the most promising restaurant stocks you can buy.
Best Restaurant Stocks Under $10
FAT Brands Inc (NASDAQ: FAT)
FAT Brands Inc is a leading global franchising company that acquires, develops, and markets quick-service, fast-casual, and casual dining chain restaurants.
The company was founded in 2011 and has its headquarters in Beverly Hills, California. 
FAT has a restaurant portfolio, including Fatburger, Buffalo's Cafe, Buffalo's Express, Hurricane Grill & Wings, Elevation Burger, and Yalla Mediterranean.
These restaurants serve a variety of menu items, including burgers, chicken wings, salads, sandwiches, and Mediterranean cuisine, to customers worldwide.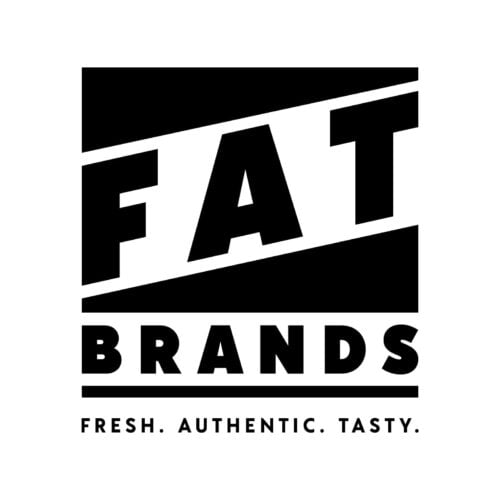 FAT generates revenue primarily from selling food and beverages at the company's restaurants.
It also generates royalties, franchise fees, and advertising revenue from food sales at franchised restaurants.
The company's revenue has increased by 242.55% over the last 12 months, from $118.88 million in 2021 to $407.22 million. 
Analysts also forecast a 253.13% increase in the stock price in the next year, so adding this one to a watchlist might not be a bad idea.
The ONE Group Hospitality Inc (NASDAQ: STKS)
The ONE Group Hospitality Inc is a global company that owns, develops, and operates high-energy and upscale restaurants.
The New York-based company was founded in 2004 by Jonathan Segal and Celeste Fierro and is well-known for its quality food and remarkable services.
The ONE Group has several restaurants, including STK Steakhouse, Kona Grill, and The ONE Group. It also operates hospitality management services for hotels, casinos, and resorts.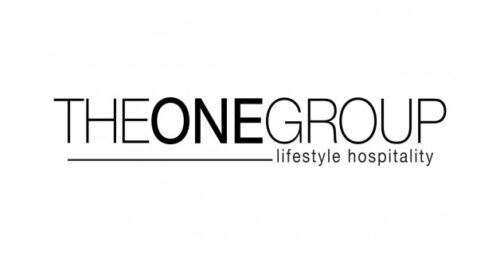 The company has surpassed consensus revenue estimates two times over the last four quarters, and its shares have gained about 36.5% since the beginning of the year.
The ONE Group has a market cap of $254.41 million and an annual revenue of $316.6 million. As of March 2023, the company's stock roughly trades at $8.12 per share.
Carrols Restaurant Group, Inc. (NASDAQ: TAST)
Carrols Restaurant Group is a leading American Franchise company and the largest Burger King franchise globally. 
Through its subsidiaries, Carrols Restaurant Group operates a chain of fast-food restaurants.
The company was founded in 1960 by Herb Slotnick and was initially called Carrols Corporation. 
It has been operating Burger King since 1976 across 27 states in the United States.
Carrols Restaurant Group currently owns and manages over 1,000 Burger Kings and Popeyes restaurants. It has headquarters in Syracuse, New York, and regional offices in Ohio and Florida.
The company is also involved in community development programs and supports local charities.
At the beginning of 2023, the stock was trading around $1.36 and has now increased by 66.9%, trading roughly at $2.27 per share in March 2023.
The company has a market cap of $122.94 million and annual revenue of $1,730.4 million.
Arcos Dorados Holdings Inc. (NYSE: ARCO)
Arcos Dorados Holdings operates as the world's largest independent McDonald's franchise, managing over 2,140 McDonald's branded restaurants globally.
The company was founded in 2007 and has its headquarters in Montevideo, Uruguay. Arcos Dorados has operations in Puerto Rico, Brazil, Mexico and Argentina.
The COVID-19 pandemic had a substantial impact on the company's activities.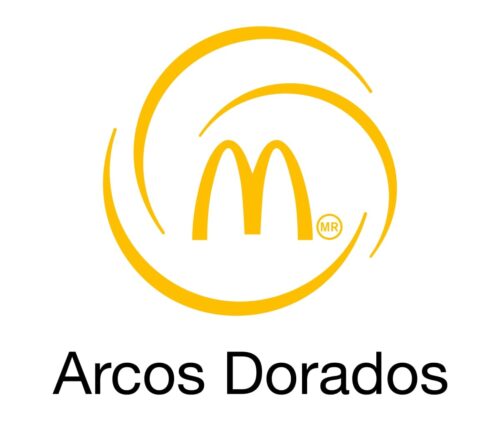 As a result of safety precautions implemented by the government, most of its companies were either temporarily closed or working at reduced capacity.
Despite this, the company has bounced back as earnings grew by 208.5% over the past year, and a yearly increase of 8.11% is forecast.
The company's annual revenue is $3,618 billion, with a market cap of $1.63 billion.
Potbelly Corporation (NASDAQ: PBPB)
Potbelly Corporation is an American restaurant chain founded in Chicago in 1977 that offers signature sandwiches, salads, soups, milkshakes, smoothies, chicken, baked products, and catering services.
The company's first official Potbelly sandwich shop was opened in 1996, after which the chain expanded across the United States.
Potbelly operates in over 300 restaurants in the United States and several other countries, including Kuwait, Canada, and the United Arab Emirates.
The company faced financial challenges in the past few years, including declines in sales and profit. However, Potbelly has implemented several plans to improve its performance.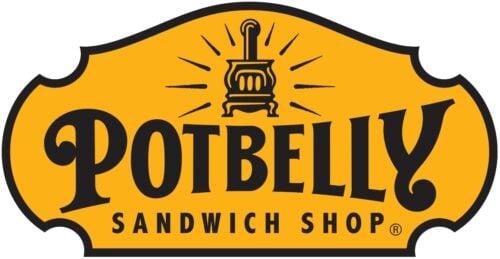 Potbelly Corporation reported first-quarter EPS of $0.090, better than the analyst estimate of $0.080. 
Revenue for the same quarter was $120.15 million compared to the consensus estimate of $119 million.
The company's stock is trading at around $7.95 per share and has a market cap of $228.77 million.
Noodles & Company (NASDAQ: NDLS)
Noodles & Company is an American fast-casual restaurant founded in 1995 that serves noodles-based cuisine and soups and salads in about 450 owned and franchised locations.
The company has restaurants in about 30 states, with significant markets in Colorado and the Midwest featuring a variety of noodles-based dishes.
Noodles & Company offers a customizable menu, giving customers the luxury of choosing their preferred noodle type, sauce, and protein.
The company makes most of its menu items with fresh, whole ingredients. The restaurant also offers vegetarian, vegan, and gluten-free options positioning itself as a healthy and affordable alternative.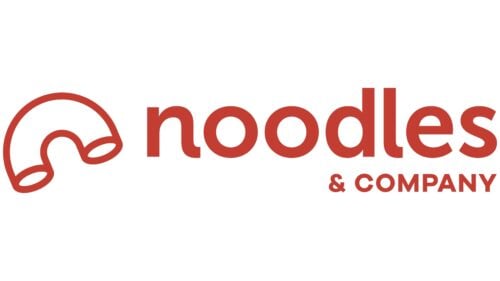 Noodles & Company faced some financial challenges in recent years; however, it has implemented policies to improve its earnings and financial health.
The company launched a mobile app for ordering meals and delivery, expanded its catering services, and updated its menu. 
The company also opened new markets locally and internationally.
Analysts forecast the stock to outperform the market over the next 12 months, predicting an 81.48% increase in price due to strong customer demand.
The stock is roughly trading at $5.15 per share, has a market cap of $235.27 million, and annual revenue of $509.5 million.
Fiesta Restaurant Group, Inc. (NASDAQ: FRGI)
Fiesta Restaurant Group Inc is a Dallas-based restaurant chain that specializes in operating quick service/fast casual restaurants.
The company was founded in 2011 as an offshoot of Carrols Restaurant Group and operated two fast-casual restaurant chains: Pollo Tropical and Taco Cabana.
Pollo Tropical offers Caribbean-inspired cuisines such as grilled or marinated chicken, rice, beans, and plantains, while Taco Cabana is Mexican-inspired, serving tacos, burritos, and other Mexican dishes.

Fiesta Restaurant Group has operations in over 150 restaurants in the USA, mainly in Florida and Texas.
The company has taken several steps, such as the launch of a new loyalty program, an updated menu, and business strategies to improve sales and its operations.
You'll find the stock trading on the NASDAQ for roughly $8 per share.
Sweetgreen, Inc. (NYSE: SG)
Sweetgreen Inc, together with its subsidiaries, develops and operates fast-casual restaurants that offer simple, seasonal, and healthy meals such as salads and grain bowls.
The company was founded in 2007 by three Georgetown University graduates in Washington, D.C., and has expanded to over 100 locations in the United States since then.
Sweetgreen's menu focuses on healthy, fresh meals and specializes in serving organic and locally sourced dishes.
The company has a relationship with farmers and suppliers to ensure that its ingredients are organic.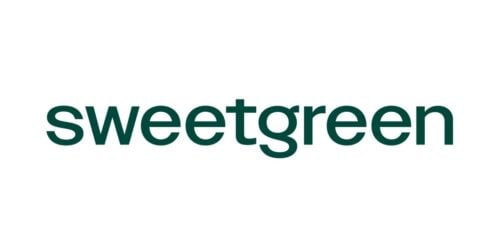 It also has a farm known as the Sweetgreen Farm, which supplies ingredients to the restaurant.
Sweetgreen has also incorporated innovative technology and online delivery options through its mobile app and website, where customers can customize their meals and order ahead of time.
The stock is trading at around $6.93 as of March 2023, has a market cap of $740.81 million, and annual revenue of $470.1 million.
BurgerFi International, Inc. (NASDAQ: BFI)
BurgerFi International is an American hamburger restaurant specializing in all-natural, grass-fed beef burgers, fries, onion rings, and other classic American food.
The company was founded in Florida, USA, in 2011 and has expanded to over 125 establishments in Europe, the United States, and the Middle East.
The company offers high-quality meals such as hormone-free and antibiotic-free beef, free-range chicken, and fresh, locally-sourced vegetables.
BurgerFi also offers a plant-based burger made from quinoa and vegetables that caters to vegetarians and the vegan diet. The company leans towards eco-friendly practices in its restaurants.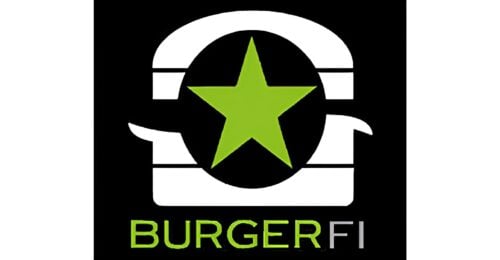 All BurgerFi companies around the globe utilize eco-friendly packages and energy-efficient tools, including a recycling program to reduce waste.
These practices by the company have earned it awards and recognition for its dedication to sustainability, longevity, and quality.
The stock is trading at around $1.23 per share as of March 2023 and has a market cap of $27.37 million.
Are Best Restaurant Stocks Under $10 a Good Investment?
Restaurant stocks under $10 can be great investments due to how much upside they have.
These low-priced stocks often belong to emerging or undervalued companies that may experience higher growth rates compared to established industry players.
Additionally, the restaurant industry benefits from consumer spending trends, population growth, and economic recovery.
As discretionary spending increases, these stocks may appreciate.
To top if off, many restaurant companies are adopting innovative strategies, such as digital ordering, improved menu offerings, and efficient operations, which can enhance their financial performance.
In other words, investing in undervalued restaurant stocks under $10 can potentially yield significant returns for investors seeking growth opportunities.
FAQs
Is Chic-Fil-A Publicly Traded?
No, Chic-Fil-A is a privately held company.
Is Burger King Worldwide Publicly Traded?
No, Burger King is not publicly traded. owever, you can own its parent company called Restaurant Brands International, which is currently trading on the NYSE for about $65 per share.