Rippling's cloud-based solution for managing payroll, IT, and finance operations has become extremely popular, prompting many traders to seek its shares. But where can you buy Rippling stock, and at what price? We answer this question in detail below.
Can You Buy Rippling Stock?
No, Rippling is not a listed company. Its shares cannot be bought on a stock exchange.
It has recently brought in a new CFO, and some analysts are taking this to mean that the firm might be looking to list itself.
However, there has been no word from the owners about an IPO.
Accredited investors might have an alternative way to get their hands on Rippling stock.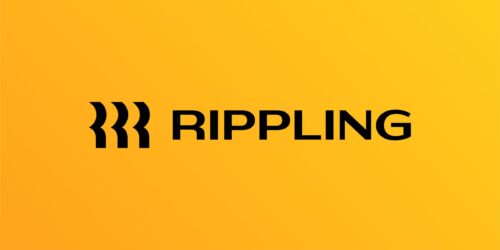 We will share more details about this option in later sections.
For others, waiting out the IPO is the only recourse.
Some useful information regarding possible ticker symbols and stock price ranges when a public listing happens has also been provided in the article.
To start, let's talk about the firm and its products.
About the Company
Rippling is a cloud-based system that automates human resource, finance, and information technology operations for businesses.
Simple tasks like onboarding employees, adding them to a mailing list, and Slack channel, etc, can easily be done with its products.
The company's solutions also provide endpoint security and software management.
Rippling was founded by Parker Conrad and Prasanna Sankar in 2016.
Per its LinkedIn profile, the firm came out of stealth mode the year after it was formed.
It is based in San Francisco, California.
Who Owns the Company?
Rippling is a private company. Its ownership lies with its founders, VC backers, and management team.
Since 2016, it has raised funds six times. Here are a few of the notable investors in the firm: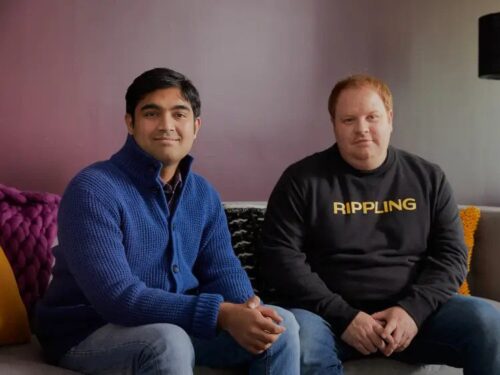 Greenoaks Capital Partners

Y Combinator

Palm Drive Capital

Amino Capital

Sequoia Capital

Coatue Management

Kleiner Perkins

Founders Fund
How Much is the Company Worth?
Currently, Rippling has an $11.25 billion valuation. Its latest funding round happened in March 2023.
A payments crisis in the aftermath of the collapse of Silicon Valley Bank (SVB) precipitated a need for an immediate capital infusion.
The firm's system manages payroll for many enterprises and uses SVB for distribution.
When the bank failed, it needed cash to ensure that paychecks were sent out.
It reached out to Greenoaks Capital, which offered $500 million to the firm.
The VC kept the company at the same valuation it received in its latest fundraising in November 2022.
Before this, the firm had raised $450 million in 2021 at a post-money valuation of $6.5 billion.
To date, the total capital it has received is about $1.2 billion.
Revenue
As per a Forbes report, Rippling's annual recurring revenue was above $100 million in May 2022.
However, the firm hasn't provided any further details about the exact figure.
When it was profiled in 2020, the number was just $13 million, which shows how meteoric the company's rise has been.
Rippling IPO Date
Rippling has not announced an IPO date so far.
The firm's management and investors have not taken any stance on a public listing.
In December 2022, it hired Adam Swiecicki as the new CFO.
He has a background in investment companies like Viking Global and Hellman & Friedman.
This is a sign of the firm's willingness to go public.
In a recent company blog, Swieccicki said that Rippling wanted to be one of the most valuable firms whenever it was listed.
Some analysts suggest that the firm might announce a public offer in the coming year.
Those traders interested in buying the shares immediately can do so through pre-IPO.
We describe this in detail below.
Pre IPO
Companies like Linqto, Upmarket, and EquityZen offer pre-IPO securities to accredited investors.
Such traders can check the availability of Rippling stock and apply to get it.
Often, early employees or investors of firms want to sell off their shares to raise money for things like buying a house, etc.
The platforms we mentioned earlier enable such stockholders to reach out to potential buyers.
However, the government only allows certain types of investors to deal in shares of firms that are not publicly listed.
They need a net worth of at least $1 million or an income higher than $200,000 ($300,000 with a spouse) for three consecutive years.
Those not meeting the above criteria have no option except to wait for an IPO.
Rippling Ticker Symbol
Since Rippling has not filed for an IPO, it does not have a ticker symbol either.
Here are a few possible options that it might choose whenever listing happens:
Note that these are just suggestions; the firm does not officially confirm them.
To get a ticker symbol, the company must first fill out its S-1 form with the Securities and Exchange Commission.
Stock Price
Again, Rippling is not listed, so it has no stock price.
Looking at its competitors, it might choose to list somewhere between $100-$300.
Note that these are not official numbers.
It can be treated as a guesstimate since many firms prefer to list at a value similar to their competitors.
However, arriving at a share price is not so simple.
Typically, after filing its S-1 form, the firm would need to hire investment bankers.
They would review the company's financial data and prepare an appropriate valuation.
Once this is done, the firm decides how many shares it wants to release.
The two values derive the company's initial share price, which is communicated to investors before a stock market listing.
Rippling Competitors to Invest in
Rippling's cloud-based automated solution for HR, IT, and finance functions is a unique product that does not have many exact competitors.
However, there are several companies operating in the field of HR and payroll management, some of which we have listed below.
Paychex, Inc. (NASDAQ: PAYX)
Paychex is an American firm that provides human resources and benefits management services to small and medium enterprises.
It serves nearly 670,000 payroll clients in the American and European markets.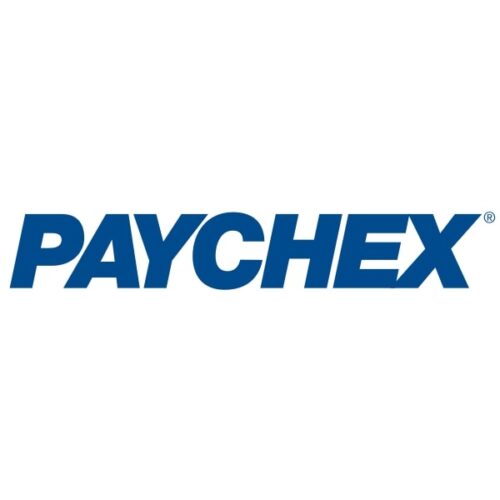 In its latest financial year report, the firm reported revenues of $4.61 billion and a net income of $1.39 billion.
Paylocity Holding Corp (NASDAQ: PCTY)
Paylocity is a one-stop shop solution for core HR services, payroll, talent, and workforce management.
It also aids in strategic decision-making by providing data and analytics support in these areas.

The firm reported revenue of $852.65 million in the fiscal year that ended June 2022, with net earnings of $90.78 million.
Paycom Software Inc (NYSE: PAYC)
Paycom's end-to-end product solution for payroll, talent management, and similar services is considered the first fully online system.
Both Forbes and Fortune have recognized it as one of the fastest-growing companies in the world.

In its latest financial year, the company earned $281.39 million in net earnings on total revenue of about $1.38 billion.
Final Thoughts
Rippling shares are unavailable on the stock market, and the firm has not filed for an IPO with the SEC.
The company recently received funding during the SVB crisis, reaffirming its high valuation.
It has also brought in a new CFO with experience in the investment business to lead its finance function.
Therefore, some analysts believe Rippling might be heading for an IPO in the coming year.
We have provided several details about what a public listing might look like.
Credited investors can also search for pre-IPO shares in forums such as Equity Zen, Upmarket, and Linqto.