Rising food costs, climate change, and a growing global population are placing food security at risk.
Vertical farms could be the key to solving tomorrow's food challenges and one that unlocks your portfolio's growth potential. So what are some of the best vertical farming stocks to buy now?
Let's take a look. 
Best Vertical Farming Stocks To Add To Your Portfolio
Kalera PLC (NASDAQ: KAL)
Kalera is a vertical farming company headquartered in Orlando, Florida, focusing on greens and culinary herbs.
The company's tech helps it gain an edge of competitive advantage against its peers. 
Its plant nutrient formulas have been developed with the help of AI, automation, and data collection systems.
By employing automatization, the company reduces manual labor and operating costs that help them drive up yield.
Their commitment to healthy, nutritious food equals their drive to use technology. 

KAL doesn't use pesticides, grows locally, and its tech uses 97% less water than its land counterpart. 
All while delivering rich flavor greens with a 50% increase in proteins, vitamins, and minerals.
In 2020, Kalera launched an international expansion plan by acquiring a German vertical farming company with a global footprint. 
Effectively positioning Kalera as a global vertical farming leader while diversifying its product portfolio.
Aside from the merger, the company has recently approved a reverse stock split and a public offering.
Third quarter earnings came in high with a 109% increase in revenue YOY and a 91% increase in net income. Its net profit margin and net change in cash also came in over 95% higher.
AppHarvest Inc (NASDAQ: APPH)
AppHarvest was the first vertical farming tech startup to be publicly traded when it completed its SPAC in 2021. 
The SPAC offering helped the company fund its growth ambitions and expand its vertical farming operations.
APPH runs some of the largest indoor farms in the country. Its innovative technological approach allows the company to use 90% less water than traditional farming.
Its vertical farms grow nutritious fruits and vegetables that are pesticide-free and non-GMO. All while paying its employees industry-leading benefits and a living wage.
Shares of the company had a massive push upwards in price after its IPO in 2021, delivering nearly 350% of profits in less than a year. 
But the tide quickly turned around for APPH, which is now nearly 97% in the red from its all-time high.
APPH is now trading like a penny stock, but if shares were to reclaim their previous highs, investors could gain over 3000% in returns.
Its low market cap of only $117 million could be partly behind the stock volatility. 

Lower market capitalizations can cause aggressive price swings if enough capital flows in or out of the stock.
This vertical farming stock also has a high short float of nearly 24%, which can be considered high. 
With so many bears betting against it, it's possible that the stock could see an aggressive short squeeze when sentiment changes.
Looking deeper into its finances, the company's poor earnings results could partly fuel the price drop. 
Third-quarter earnings recorded a net loss of $24 million, greater than the previous year's $17 million.
The C-suite has expressed that these losses align with expectations as the company rapidly expands. Their expansion requires capital upfront, which could partly be behind the company's net losses.
This vertical farming company recently inaugurated AppHarvest Berea and AppHarvest Somerset, two new vertical farm projects. 
But overall revenue appears to be increasing in line with the expansion. 
Net revenue was raised significantly in 2022, with a 125% increase in Q1 and a 40% increase in Q2. Although Q3 saw revenue shrink by 4%.
HydroFarm Holdings Group Inc (NASDAQ: HYFM)
HydroFarm is in the business of manufacturing and distributing controlled environment agriculture equipment and supplies. 
Their products are used by vertical farms and distributed mainly across the United States and Canada. 
The company's products include growing lights, climate control solutions, and media.
HYFM has been aggressively expanding its portfolio. 
In 2021 it acquired various manufacturers of hydroponic and vertical farming products. Adding their products to their growing inventory.
Like APPH, shares of their stock saw a massive upward momentum shortly after their 2021 IPO. Doubling its price before a bubble burst has been in play until this day.
The stock has since lost 98% of its value from its peak. But bears are now exhausted as the stock has been trading in a range since June 2022.
The deceleration and flattening of price action could indicate that the stock is beginning to form a bottom.

The company's market cap is smaller than APPH, weighing only a mere $63 million. 
With a capitalization that small, the stock could quickly and aggressively climb back up the latter if sentiment focuses.
Unlike other companies on this list, HYFM appears to be preferred among institutional investors. The stock has the most institutional ownership coming in at nearly 50%.
Perhaps, institutions could perceive HYFM as a play in the sector with less potential risk than vertical farms. 
By the nature of its products, the company is less susceptible to the loss of crops. 
HydroFarms is also indirectly involved in more than just greens and vegetables. The company is also an important supplier of equipment for the production of Cannabis. 
Third quarter earnings EPS missed expectations by nearly 2%.
Village Farms International Inc (NASDAQ: VFF)
VFF's main focus is on controlled environment agriculture. The company is diversified into multiple brands that manage different types of crops, including cannabis growth. 
While the company does have an important focus on food, it's steering its attention toward cannabinoids. 
Pure Sunfarms, one of its subsidiary brands, is considered to be one of the largest cannabis growers in the world.
Recently the company converted half of its 1+ million-square-foot greenhouse in Texas to exclusively grow cannabis plants. 
It also made a move to recently acquire Balanced Health Botanicals, a CBD brand.
Its food produce arm, Village Farms Fresh, focuses mainly on producing tomatoes, cucumbers, and peppers. All while priding itself in clean energy and environmentally sound vertical farming practices.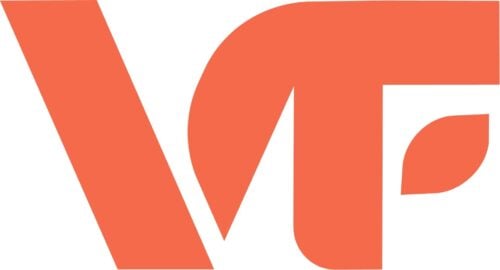 Village Farms could also be known as Volatility Farms. Shares of the stock have been on an up-and-down rollercoaster over the past few years. 
The volatility kickstarted in 2017 with at least three moves of 300-500% upwards, bursting fairly quickly to see losses of 60-90%, with each upward move breaking its previous high.
The stock is now 92% down from its 2021 $20.50 peak and is beginning to find support at the height of its 2010-2017 price range. 
This significant level of support could help the stock define a new bottom. If it does, the stock could stand to 10x its current value before it re-tests its previous high.
VFF has one of the largest market caps in the list but is still small enough to keep the company within the micro league. Currently, Village Farms has a cap of only a mere $140 million.
The company beat EPS expectations by nearly 56% in the third quarter of 2022. 
But overall earnings did poorly, with revenue down 2% YOY and net income down nearly 1200% YOY.
Are Vertical Farming Stocks a Good Idea?
Investors who believe in the potential and growth of vertical farming companies could find them a good investment idea.
Vertical farming startups have been a focal point of food production and sustainability investment. 
The industry has managed to capture over $2.4 billion of capital since 2014.
The farming industry faces numerous challenges that could help vertical farming sprout in the near future. 
The farmland needed to feed a growing world population is decreasing along with the rural labor force.
In the United States, farmland is shrinking at a rate of 2 million acres per year.  
Studies also show that due to population growth and other factors, we will need to grow at least 60% to 70% more food by 2050. Therefore, it's not surprising that the vertical farming market is growing at an accelerated rate. 
The global vertical farming market is projected to reach a $10 billion market cap by 2026, growing at a CAGR of 25%. 
However, it's important to note that the vertical farming industry is still relatively new and largely untested. 
But given its still in its infancy, the potential for future growth could be exponential. Vertical farming remains three to five times more expensive than its counterpart. 
Therefore, the industry will need to find ways to lower the cost of production and pass on saving to its customers. Although it does remain a favorable alternative for urban farming and year-round crop production, regardless of weather conditions.
Now that you know more about the top vertical farming stocks, you may consider adding one (or more) to your portfolio.
FAQs
What Is the Best Vertical Farming Stock?
The best vertical farming stocks in 2023 include:
AppHarves (NASDAQ: APPH)

Kalera (NASDAQ: KAL)

HydroFarm Holdings (NASDAQ: HYFM)

Village Farms International Inc (NASDAQ: VFF)

CubicFarm Systems Corp (TSE: CUB)

GrowGeneration Corp (NASDAQ: GRWG)

Scotts Miracle-Gro Co (NYSE: SMG)
Who Is the Leader in Vertical Farming?
Kalera is the current leader in global vertical farming. The company gained its strong leadership position after merging with a German vertical farming company. The merger gave Kalera access to the Middle East, Asia, Europe, and North America.
Should I Invest in Vertical Farming?
You should invest in vertical farming if it fits your risk tolerance and investment strategy. The impact that vertical farming investments provide extends beyond profitability. By investing in vertical farming, shareholders support food security for the rest of the world.
Does Vertical Farming Have a Future?
Vertical farming has a future that could become compelling to investors. The industry is projected to grow at a CAGR of 25% and could be worth as much as $33 billion by 2030. Global farmland challenges could propel vertical farms to become the future of food.