Artificial Intelligence (AI) has positioned itself at the center of technological innovation. Investors looking to buy a share of the future could use AI ETFs to capture the sector's performance. That said, what are the best AI ETFs to buy now? We've provided a list below.
Best AI ETFs
ARK Autonomous Technology & Robotics ETF (BATS: ARKQ)
As its name suggests, ARKQ seeks to provide exposure to disruptive companies engaged in the autonomous driving and robotics industries.
The ETF covers various industry segments, such as energy storage, autonomous vehicles, robotics, automation, and 3D printing.
ARK funds are known to be at the forefront of disruptive innovation, investing in everything from DNA sequencing to space exploration.
Then it comes as no surprise that Cathie Wood would want to set up an artificial intelligence thematic ETF.
The fund's top holdings include Trimble (NASDAQ: TRMB) at 8%, Tesla (NASDAQ: TSLA) at 8.31%, and Iridium Communications (NASDAQ: IRDM) at 7.90%.
Many of the fund's top holdings are involved with defense and security.
It's then possible that some of the defense-related names in the ETF could see momentum if global conflict intensifies.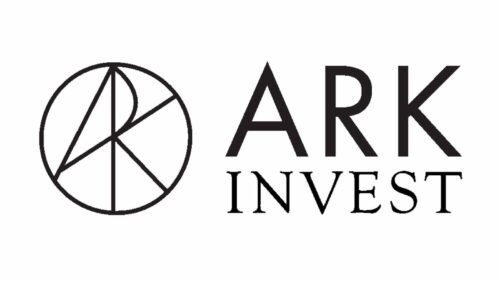 ARKQ was under the spotlight during the post-pandemic bull market, returning investors nearly 300% within one year. But it wasn't long before the bubble burst and valuations came back down to earth.
The fund is now back to its pre-pandemic levels, down nearly 60% from its all-time high.
This volatility is almost expected from a speculative infant sector like AI. Thus, reinforcing the value of picking ETFs over individual stocks.
Yet, despite the rollercoaster-like volatility, ARKQ appears to be giving the bears a run for their money.
The fund is holding tight to its bottom price trendline, which could indicate further upside momentum.
This could be a low-risk entry area, provided the ETF can hold its bottom trend.
Research into new AI technologies takes a great deal of effort, which can place a strain on the research team's resources.
This is probably why ARKQ has a high management fee of 0.75%.
IRBO aims to track the performance of companies that benefit from long-term opportunities in AI and Robotics.
The artificial intelligence multisector ETF is BlackRock's take on the industry.
Its composition is very different from that of ARKQ, and it's also much more diversified. Its largest holding, IQIYI Ads (NASDAQ: IQ), only makes up 1.53% of the fund.
The low and diversified distribution makes IRBO less responsive to the performance of a single company.
Arguably making it more sensitive to the sector's overall performance than that of its top holdings.
For example, a significant portion of ARKQ's portfolio comes from its top three holdings, which comprise 20% of the fund.
This portfolio distribution makes the fund's performance highly dependent on the success of three companies.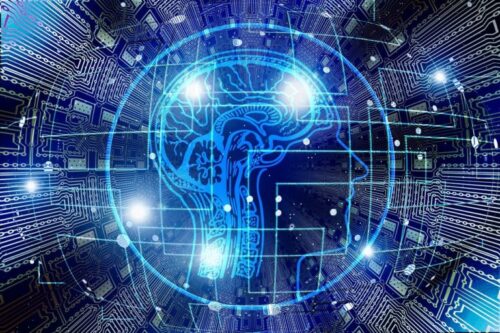 In other words, if Tesla (NASDAQ: TSLA), which makes up 8% of the ETF, were to outperform, the fund would follow.
It's this widespread distribution that could make IRBO a more compelling option for investors who value diversification.
IRBO is also geographically diverse; only 50% of the companies comprising the fund are based out of the United States.
China (14%), Japan (10%), and Taiwan (7%) make up the reminding bulk, along with other smaller geographical distributions.
This characteristic makes the fund more susceptible to conditions affecting emerging market companies.
BlackRock charges one of the lowest fees for pure AI play ETFs in the market, with an expense ratio of 0.47%.
When it comes to performance, IRBO has seen its share of volatility like the rest of the sector. But like other tech stocks, most of its recent gains have evaporated.
The ETF is up only a mere 13% since its inception.
ROBO Global Robotics and Automation Index ETF (NYSEARCA: ROBO)
ROBO is a smart-beta fund providing exposure to global companies driving transformative innovations in robotics, automation, and AI.
The ETF stands out from the rest with its smart-beta investment approach. It uses a rule-based approach to select the investments it includes in its portfolio.
ROBO has 80 holdings weighted under 2% each, providing a similar diversification to that of IRBO.
While their investment strategy is similar, ROBO's top holdings are very different.
The fund's top holdings include companies such as Kardex Holding (KARN SW), Harmonic Drive Systems inc (6324 JP), and IPG Photonics Corp (IPGP).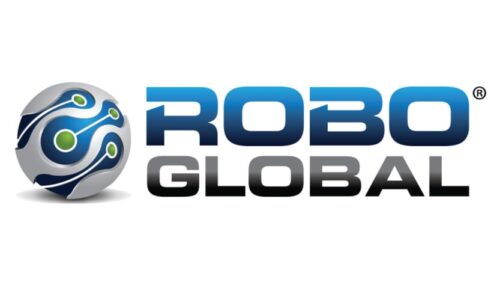 The ROBO Global Robotics ETF is one of the oldest in the space, debuting in 2013.
Since then, the fund has returned nearly 100% of unrealized gains to shareholders—averaging close to 10% per year.
Its performance has been comparable to the S&P 500 and other ETFs on this list. ROBO has, however, performed slightly better than its closes comparable IRBO.
However, the slight performance advantage could be overshadowed in the long run considering ROBO's expense ratio of 0.95%—the highest on our list.
Although, on the bright side, the ETF does offer a tiny dividend yield of 0.25%.
Global X Robotics and Artificial Intelligence ETF (NASDAQ: BOTZ)
BOTZ seeks to track the performance of technology firms with exposure to the artificial intelligence and robotics sector.
The fund falls under a similar category as ARKQ because its holdings are not equally weighted.
Approximately 30% of the Global X Robotics ETF is made up of the top three companies.
They include Intuitive Surgical (ISRG) at 11%, ABB LTD-Reg (ABBN SW) at 10%, and Keyence Corp (6861 JP) at 9%.
This makes the fund's performance highly reliant on the success of those three companies.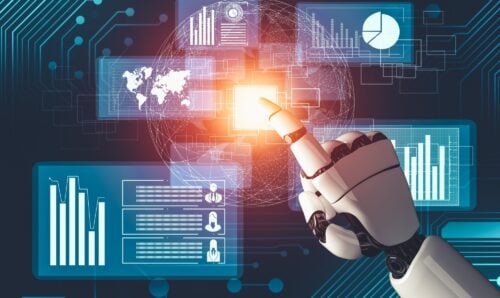 BOTZ also has the largest international exposure in our list, with only 42% of its portfolio based out of the US.
However, the fund doesn't have any exposure to the Chinese market, unlike IRBO.
Instead, the fund holdings are based in Japan (35%), Switzerland (13%), and Norway (3%), with other minor locations rounding out the remainder.
The ETF stands at the lower end of our list regarding expenses, setting back investors' 0.68% in fees.
Are AI ETFs a Good Investment?
Artificial intelligence ETFs could be a good long-term investment option for those willing to wait for the sector to develop.
Although AI is still at an early stage, its future looks promising.
AI technology is being infused into nearly all industries and disrupting their operations.
Analysts estimate that AI will add a colossal $15 trillion to the global economy by 2030. Maintaining a compound annual growth rate (CAGR) of 17%.
In a sector this new, picking winners and losers can be very risky, as it's still too early to determine which companies will be around for the next decade.
Innovation moves fast. Therefore, even established AI companies could be quickly outpaced by emerging new technologies.
If you are old enough, perhaps you still remember companies like Compaq, Altavista, or MySpace.
All of them appeared to lead their space until a better product came along to replace them.
For this reason, investors may find AI ETFs a better vehicle for their money than individual securities.
By investing in ETFs, shareholders are more likely to capitalize on the broader market sector.
Consequently, avoiding investments in companies that risk losing relevance and value in the future.
When choosing a fund, investors should consider if it fits their investment goals and risk tolerance and thoroughly research it before investing.
Now that you know more about artificial intelligence ETFs, you may consider adding one (or more) of these funds to your portfolio.
FAQs
Does Vanguard have an AI ETF?
Vanguard doesn't offer a pure-play AI ETF. However, the fund manager does have an information technology fund that includes various companies involved with artificial intelligence. The Vanguard Information Technology ETF (VGT) offers investors some exposure to the artificial intelligence sector.
What are the best AI stocks to buy now?
The best AI stocks to buy in 2023 will be the ones that fit your investment strategy. Some examples are listed below:
NVIDIA (NASDAQ: NVDA)

UiPath Inc. (NYSE: PATH)

Alphabet Inc (NASDAQ: GOOGL)

Oracle Corporation (NYSE: ORCL)

Micron Technology (NASDAQ: MU)
Is AI a good investment?
Artificial Intelligence is a top emerging technology with an array of cross-industry implications. AI could be a good investment in 2023, considering the analyst estimated CARG of 17%. If the US Commercial Services growth estimates are correct, an AI investment could nearly double its value in five years.
Does Elon Musk own Open AI?
Open AI is the technology firm behind developing two disruptive AI products: Chat GTP and DALL-E. Elon Musk doesn't own Open AI but is reportedly one of its original backers. Musk resigned from the board in 2018 and now has limited information regarding Open AI decisions.